betting sites which offer coverage of BMX events. Bettors are becoming more and more likely to use online betting sites over land-based bookies, simply because of the convenience of being able to place a bet from your own home.

BMX riders have excelled in the world of bicycle racing, becoming some of the most celebrated athletes in the scene. But who are the ones that shine above the rest? In this article, we are going to take a look at a few of the best BMX riders of all time.

John Tomac
While in later years he turned more towards MTB, Tomac's achievements in BMX can't be denied. He first started racing as a kid, in 1975, when was only eight years old. During his early years, he faced off against some of Michigan's greatest BMX racers, until at the age of 1984, while only 16-years-old, he won the National Cruiser Class title, racing for the Mongoose team.

David "Tinker" Juarez
Juarez was one of the earliest BMX riders. While he may be better known as a mountain bike racer, his contributions to BMX cannot be understated. As an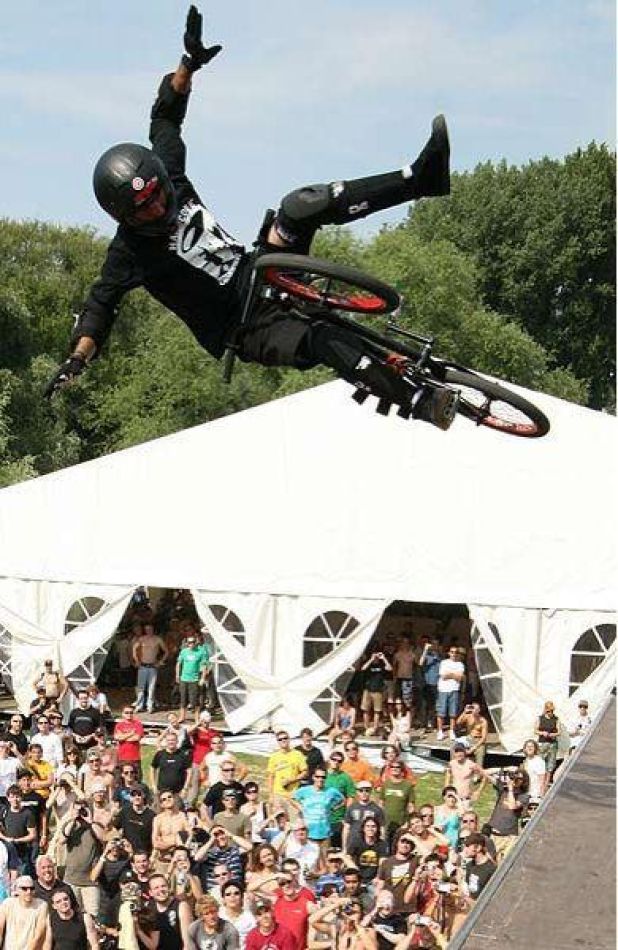 early adopter, Juarez paved the way for all the other legends featured on this list. By championing the sport, he made sure that BMX would be accepted by the mainstream. In many ways, it is thanks to the numerous magazine covers that featured him, that BMX is as popular as it is today.

Mat Hoffman
In the eyes of many, Matt Hoffman is the undisputed hero of BMX. With 10 World Vert Championships, six X Games Medals, and over 100 original tricks under his belt, Mat Hoffman has definitely earned himself the title of "Greatest of All Time".
Apart from his accomplishments in tournaments, Mat Hoffman is also renowned in the BMX world as the Guinness record holder for highest air achieved on a BMX bike, as well as the first to land a 900, a feat which he later repeated with no hands. If that doesn't scream legend, we don't know what does.
Mat Hoffman's Pro BMX is also one of the most beloved sports video games of all time, especially in the realm of extreme sports gaming.

Honorable Mentions
Apart from the three mentioned here, BMX riders whose contributions to the sport can't be denied include people like Mark Webb, one of the most popular and beloved racers today, Daniel Dhers, Van Homan, Sean Burns, etc.