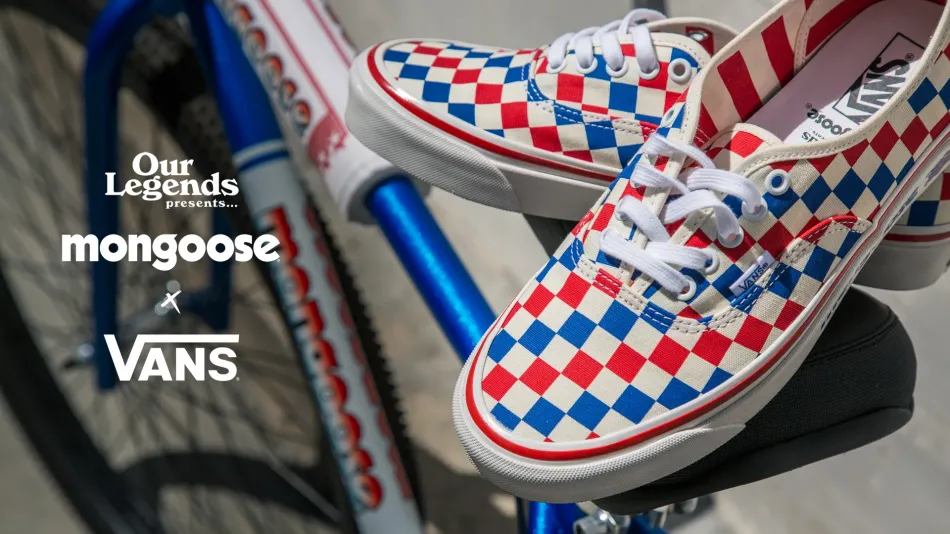 In 1974, Mongoose came to life with its groundbreaking Motomag wheels, which ultimately transformed the sport of BMX and defined the aesthetics of the era in action sports. This month, the brands come together to commemorate these bold, foundational styles in the form of classic Mongoose colorways on the original Authentic silhouette.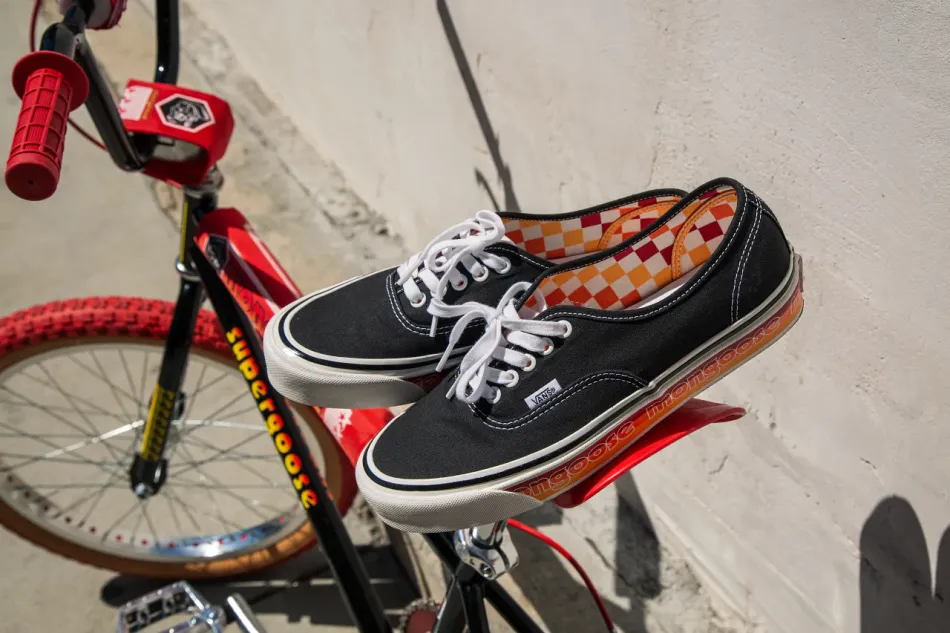 Each Authentic 44 DX shoe in the collection represents a time in Mongoose's rich history as innovators in BMX and action sports. The black Authentic 44 DX is inspired by the bike graphics and stickers first introduced in the 1970's that had orange and yellow rainbow coloring with black branding and reflective details. The 1980's-inspired colorway ties back to the Americana jerseys that the Mongoose BMX race team wore, featuring bold red and blue checkerboard with the brand's animated mascot, Maurice, on the sidewall. Lastly, we highlight the Mongoose color and graphics that best personify the early 1990's era. The two-tone turquoise and pink checkerboard design is a loose reissue from colors used in past Mongoose advertisements. All three shoes will retail for $105 USD per pair.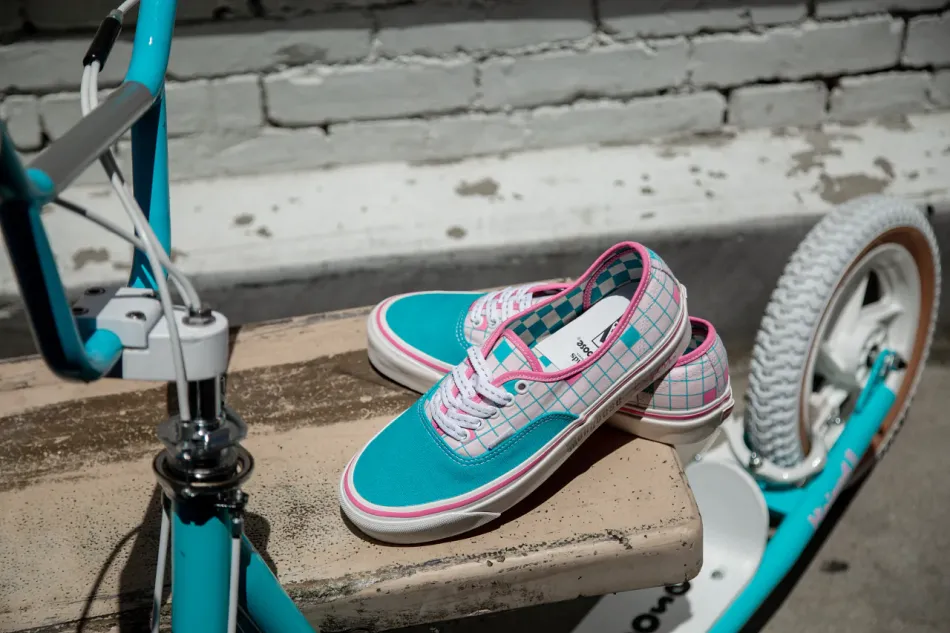 In addition to the footwear assortment, the collection includes two Mongoose long sleeve tee shirts ($50) and one crew fleece ($80). As with the shoe styles, Our Legends designed each shirt using cues from early Mongoose bikes, Vans shoes, and vintage marketing materials from both brands.
The complete special edition collection will be available on August 12, 2022, from Mongoose's US website, OurLegends.co, Vans.com, and select Vans dealers globally.

#mongoosebikes #vans #ourlegendsauthentic