showcasing the connection between board sports culture and eco consciousness.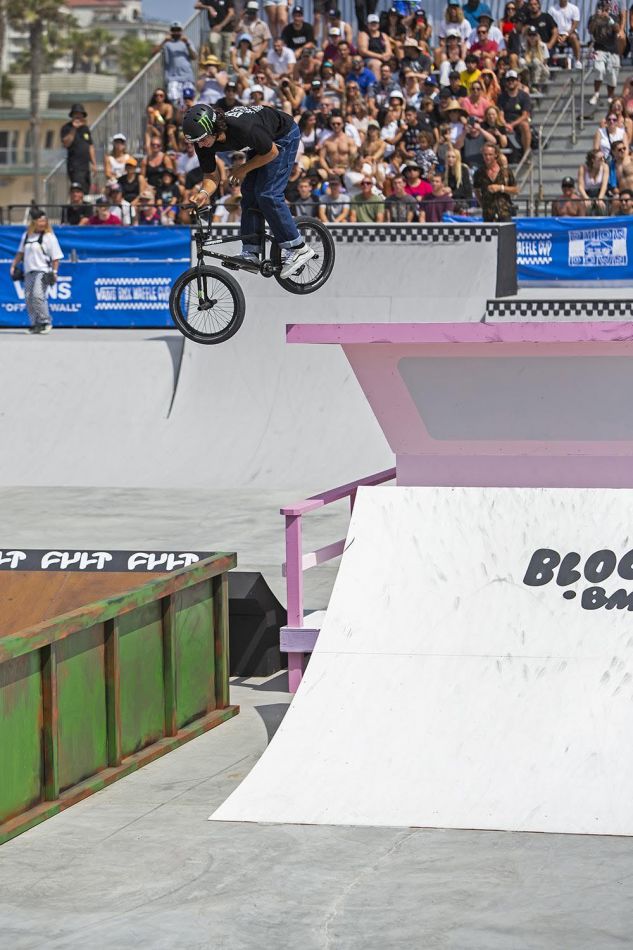 Vans BMX Waffle Cup: Monster Energy's Kevin Peraza Earns Dominant Victory
In Friday's Vans BMX Waffle Cup street final, a roster of international top professionals took on the technical street course. Monster Energy's Peraza came to Huntington Beach fresh off a recent silver medal in the Dave Mirra BMX Park Best Trick contest at X Games 2022.
In the finals, the field of qualified riders was divided into five jam sessions, each featuring four riders at a time. The action escalated in the last jam session of the day, as Monster Energy's Peraza raised the bar with outstanding tricks on the course's largest obstacles. Trick highlights such as huge flair over the centerpiece, tiers to 180 down the rail, alley-oop flair whip over the hip, 360 to fakie in the pocket, G-turn to 360 over the massive table platform, bar spin 180 the kicker, ice pick grind the rail, and downside tailwhip 180 up the rail impressed the judges and earned first place for Peraza.
Known as a pacesetter of freestyle BMX progression, Peraza owns five X Games medals (3 gold, 1 silver, 1 bronze). He represents Mexico at international Olympics qualifier events and has won every A-list competition on the circuit.

Action sports contested at the U.S. Open this year included Surfing, BMX, and Skateboarding. Key competitions were broadcast live to international audiences via web stream.