consoles such as some ZX Spectrum, Commodore 65, and Atari - all the oldies! However, this Codemasters game certainly deserves a mention. Firstly, this is the original BMX video game - and even one of the first extreme sports games as well! Not to mention how much fun it was, of course.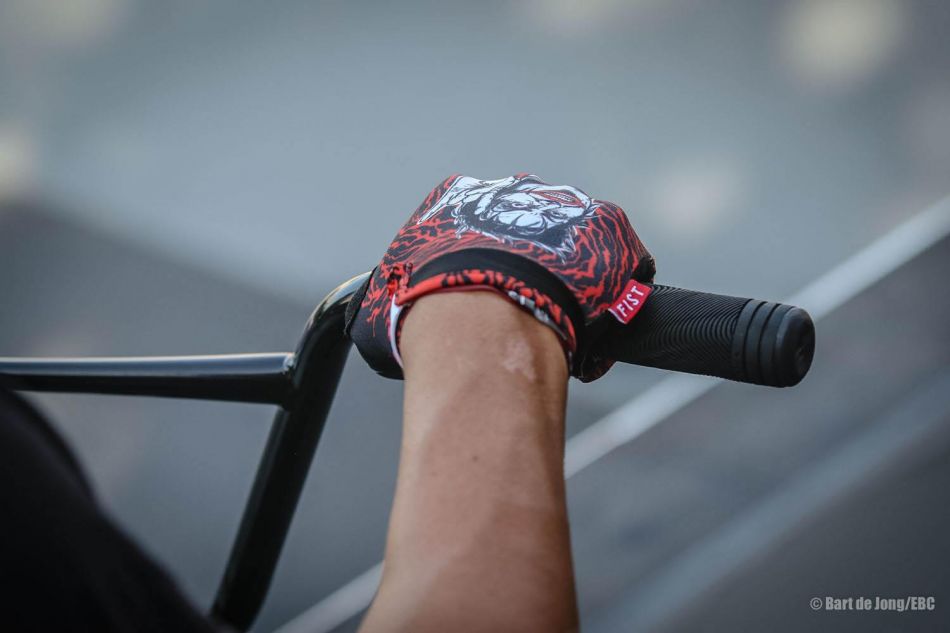 As a player, you had to race either other players or the CPU opponent. There were seven different tracks and you had the added pressure of trying to complete it within the given time limit. Obviously, because of its age, it does look simple and somewhat dated, but it was definitely one of the leaders in its field - and even allowed you to watch slow-motion replays at the end!
California Games
One year later, in 1987, came California Games, playable on devices such as the Master System, ZX Spectrum, Commodore 64 etc. There are lots of different parts to this game - and one part is the decent BMX section. You have to try and make your way around tough bike courses as fast as you can. Not only do you get rewarded for finishing the course quickly, but the more tricks you do, the better. You can start off with the simpler tricks and then move on to the more skills based mid-air tricks. You are allowed to keep going after some crashes - but if you land on your head you're done!
Alex Kidd: BMX Trial
In that same year, we had the Sega game, Alex Kidd BMX Trial. Before Sonic, our friendly blue hedgehog, we had Alex as the face of Sega. This is a cool and quirky biking game where his task was to make his way around a selection of tracks covered with different obstacles. However, on top of that, he also had to try and get away from the baddies that were trying to get him to fall off. If they were successful too many times it was game over.
Matt Hoffman's Pro BX
Jumping forward a few years, into the year 2001, we have this PlayStation and Game Boy title. When they saw how popular the Tony Hawk Pro Skater game was - they were keen to try it out in the world of other sports… including BMXing. This not only involved the big-name biker, but it also allowed players to try their hand at different freestyle tricks. This allows you to build up your skills and ride along with other big names such as Mike Escamilla and Rick Thorne.
Trial Fusion
Last on our list we have the 2014 game, Trial Fusion, available on consoles such as Xbox One, Xbox 360, PC and PS4. Although the Trials series already had some pretty superb motorbike games, it was with this addition that BMX and BMX tricks were introduced. In this game, players could start trying to get to grips with all different types of jumps and stunts. As you continue pedalling your way through the game, you can even unlock the legendary
'Rabbit' - this is a simple yellow BMX type bike, no engine included - and it really goes to next level BMX games - meaning all different elements of thrilling and fun gameplay in one single game. This game managed to reach a wider audience than others with how accessible it was, it was also free on some consoles.