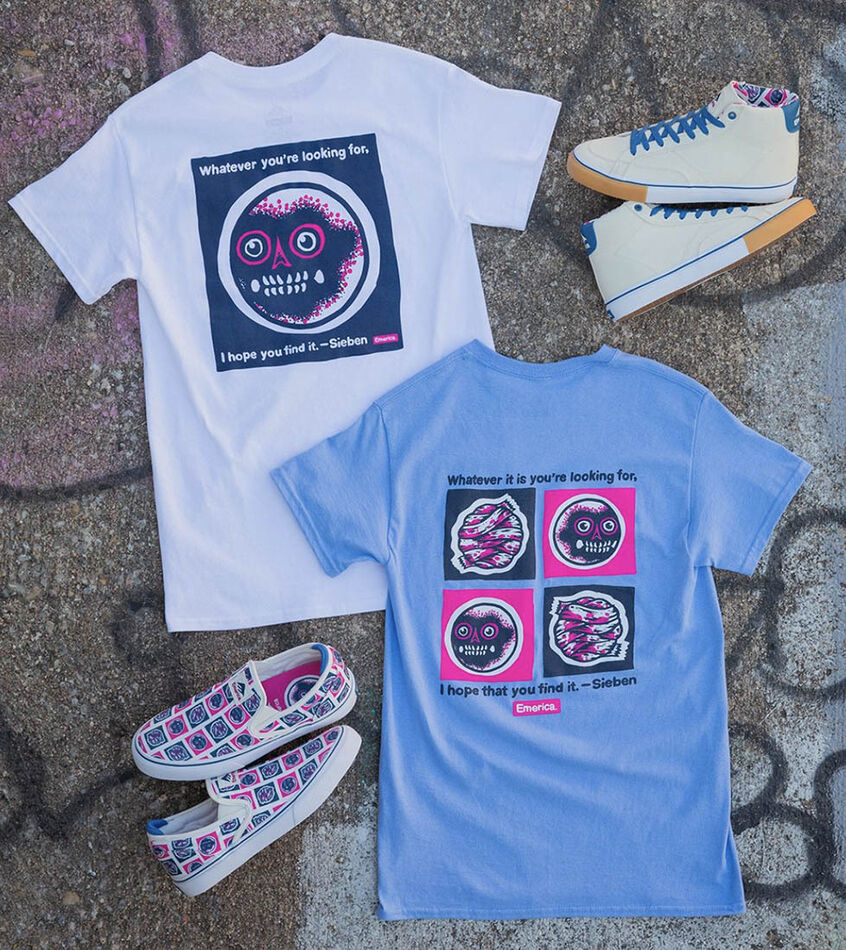 Emerica Footwear is proud to have teamed up with artist Michael Sieben to bring you an animal-friendly footwear collection consisting of the Omen Hi and Wino G6 Slip-On. The two shoes are augmented by a tight apparel capsule featuring custom illustrated artwork.

Michael Sieben is a professional designer, illustrator and writer whose work has been exhibited and reviewed worldwide as well as featured in numerous illustration anthologies. He has also been the managing editor at Thraher Magazine, writes monthly columns for Juxtapoz magazine and is a cofounder of Roger Skate Co. He lives and works in Austin, Texas with his wife Allison, son River and daughter Eve.
The Emerica x Michael Sieben capsule is available now at finer skate shops worldwide.