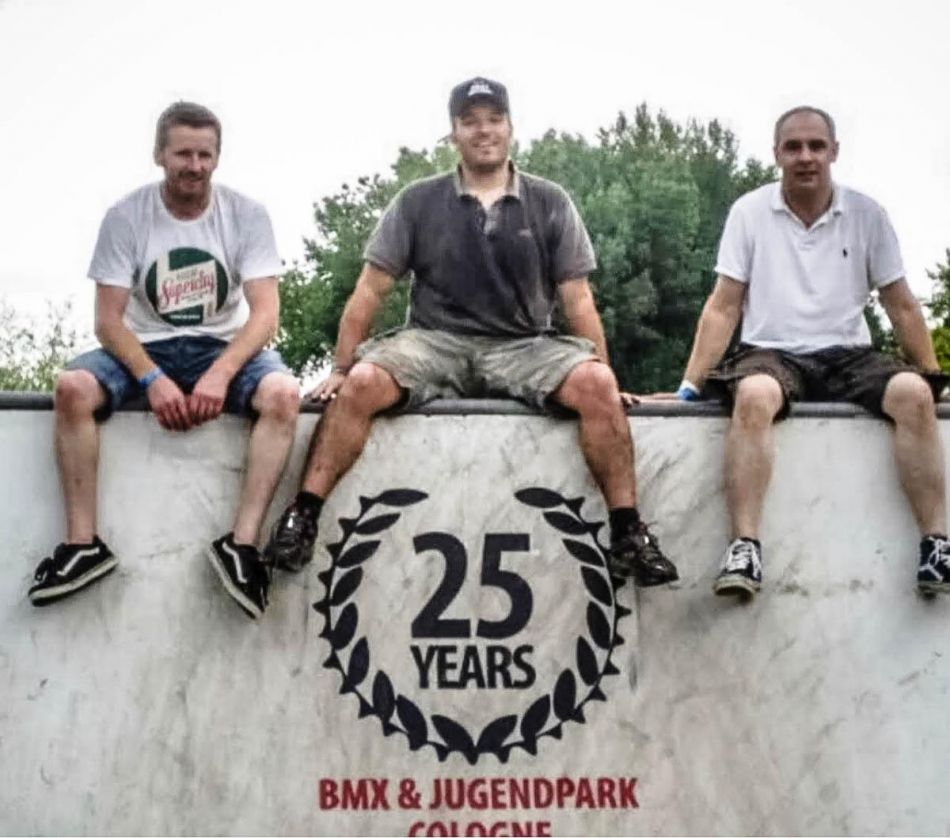 At this moment, do you wish you had started collecting earlier?
Chris Daly: I actually sort of started collecting in '97, but again I wanted to build one to ride & ended up with 3, then I moved onto MTB because nobody was riding BMX in my area & the BMX got sold to fund the MTB. No I don't really wish I'd started earlier, I collected & built everything I wanted, I think I started around the right time.
Do you feel there is a need for BMX products to survive for history's sake?
Chris Daly: Absolutely & I'm actually amazed how much stuff is around.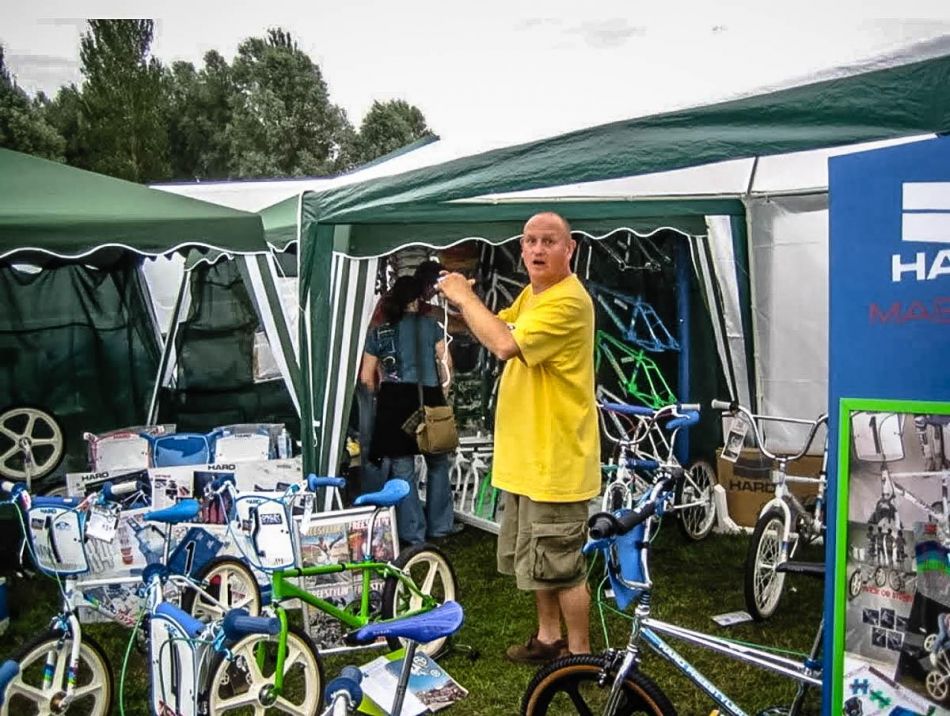 What's one of your oldest BMX products in your collection?
Chris Daly: I stopped collecting old skool around 2012, I had quite a bit of upheaval in my life around this time, job etc, so I sold all of it by 2015, but then in 2016 I got a Haro Lineage DMC Master from John Buultjens at Haro & this is what I have now, Haro Lineage, 6 of these at the moment with one on its way. I really love the build quality, the way they look & ride. The good thing about these bikes is I'm not afraid to ride them in case they break. So a 2016 Haro Master DMC.
When you started riding what bike was the dream bike for you?
Chris Daly: The dream changed as I got my dream bikes & more came along.
1st was the PK Ripper, then the Haro Freestyler & I ended up with a Skyway TA.
Do you have that bike in your collection today?
Chris Daly: Not now, but I did build an almost identical replica of it a few years ago. (Apart from the SST command seat post) which I couldn't find.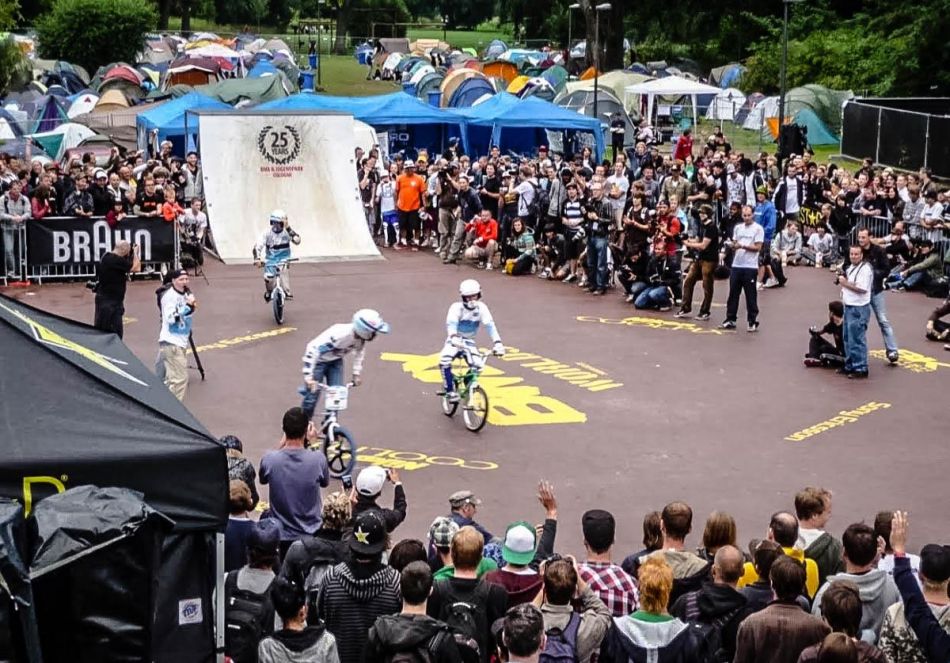 Name three BMX collectors that you respect?
1) Jason Ely, this guy build the absolute best rider replica's & his display work on the Haro displays we did are just on another level.
2) Paul Sellwood massive collection that hardly anyone sees & truly loves BMX.
3) Nick Wilson has a fantastic collection, lots of variety & around 40 completes.
Do you have decent mechanical skills?
Chris Daly: Yes I trained as an Electrical engineer & 1 year of that training was in Mechanical, I learned, turning, milling welding, bench fitting etc. While still at school I used to build my own bikes, I even learned how to build & true a wheel before I was 16, back then we didn't have much money, so you either did it yourself, found someone who could help, or didn't ride.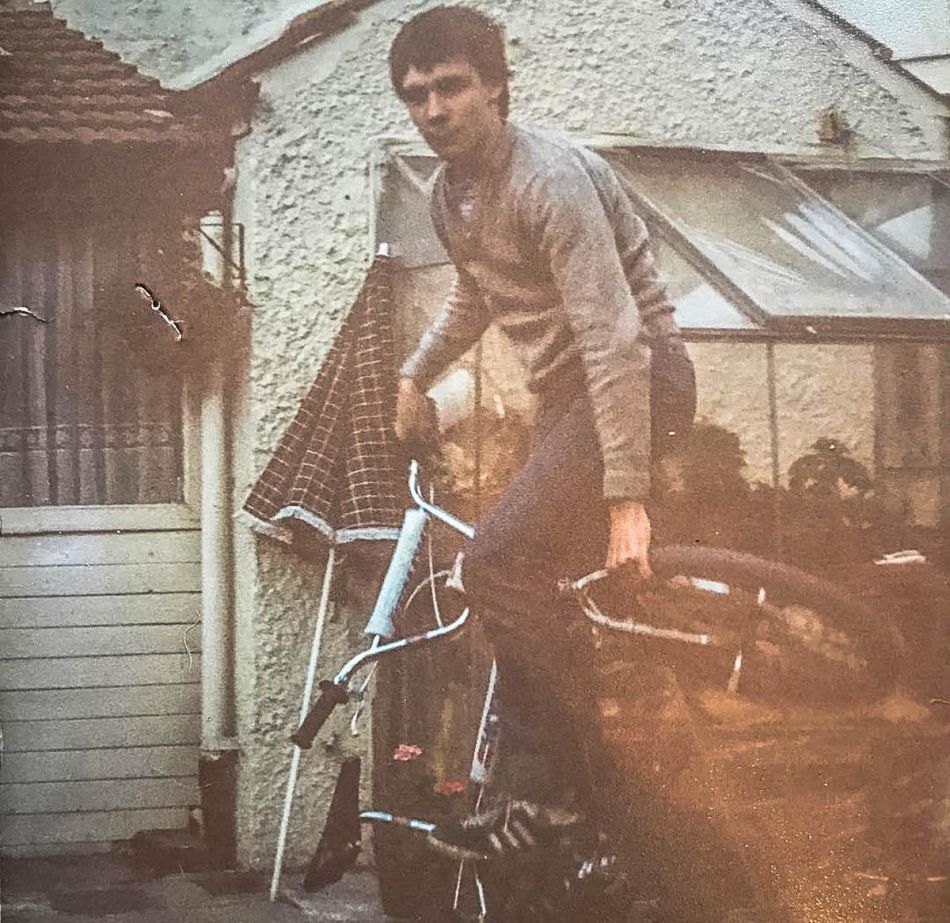 What products are a great help when you find an old rusty historical piece of shit bike that needs to shine again?
Chris Daly: I don't really do this anymore.
How often do you look on eBay/Craigslist/BMX Museum to shop for old BMX stuff?
Chris Daly: Most days.
What's the most ridiculous amount you have paid for a bike part that you needed to own?
Chris Daly: I think £300 for a Nos Shotgun l seat in blue, this was a lot of money back in 07 but I needed it for my Bob Haro Gen 1 Master build, then I drilled out some of the holes to put rivets in it.
Do you have a man-cave where your bikes are displayed?
Chris Daly: No, some are in a spare bedroom & some are boxed up in storage.
Do you always have room for "one more bike"?
Chris Daly: Of course.
What's a bike (part) you have been looking for but haven't been able to locate?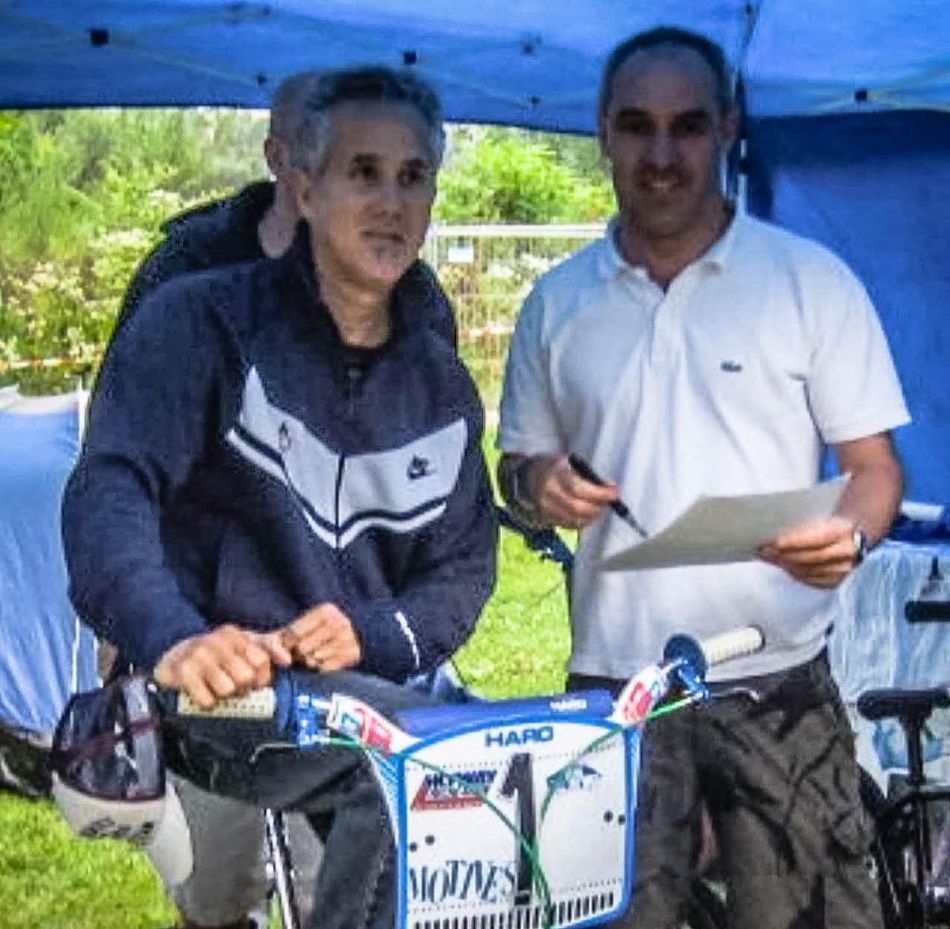 Chris Daly: I never found a SST Command Seat Post that I had on my Skyway TA BITD.
Where can people reach you when they have that part available?
Chris Daly: This email address is being protected from spambots. You need JavaScript enabled to view it.
Thanks to:
-Dom Phipps & Jason Eley for the old skool Haro shows we put on at different events over the years.
-BMX Cologne for asking us to support the 25th Haro anniversary show in 09, this weekend & show was just amazing.
-John Buultjens for helping me out a few times over the years & the work he's put in at Haro recreating the old skool bikes with today's build quality.
Episode 1: Christophe Detandt (BEL)
Episode 2: James White (GBR)
Episode 3: JT Freestyle (USA)
Episode 4: Ben Murphy (IRL)
Episode 5: Rainer Schadowski (GER)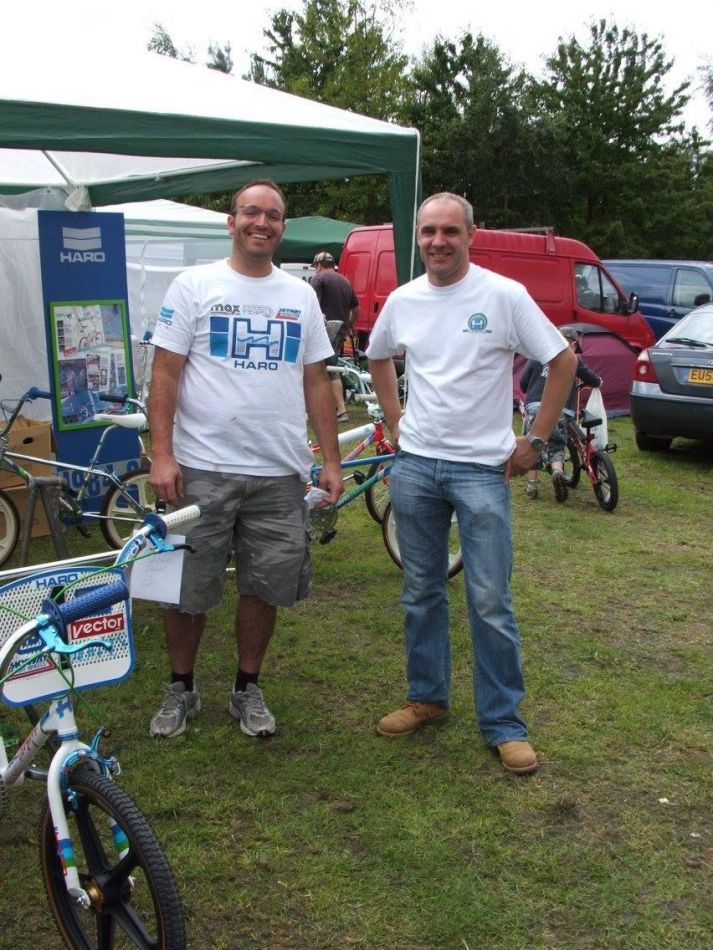 Episode 6: GAry Sansom (USA)
Episode 7: Michael Gamstetter (USA)
Episode 8: Grant Stone (GBR)
Episode 9: Steve Blackey (USA)
Episode 10: Shannon Gillette (USA)
Episode 11: Woody Itson (USA)
Episode 12: Oliver Kienzle (GER)
Episode 13: Kelly Swanson (USA)
Episode 14: Pat A Lar (GBR)
Episode 15: Billy Mills (GBR)
Episode 16: Steve Brothers (USA)
Episode 17: Aykut Hilmi (GBR)
Episode 18: Alex Leech (GBR)
Episode 19: Mike Janssen (NED)
Episode 20: Brian Gutierrez (USA)
Episode 21: Chad Powers (USA)
Episode 22: Alessandro Barbero (ITA)
Episode 23: Chris Daly (GBR)