small quantity of extras coming by air and these are available on a firt-come-firts-served basis. Redline Foundations is the exclusive US distributor for this tire model.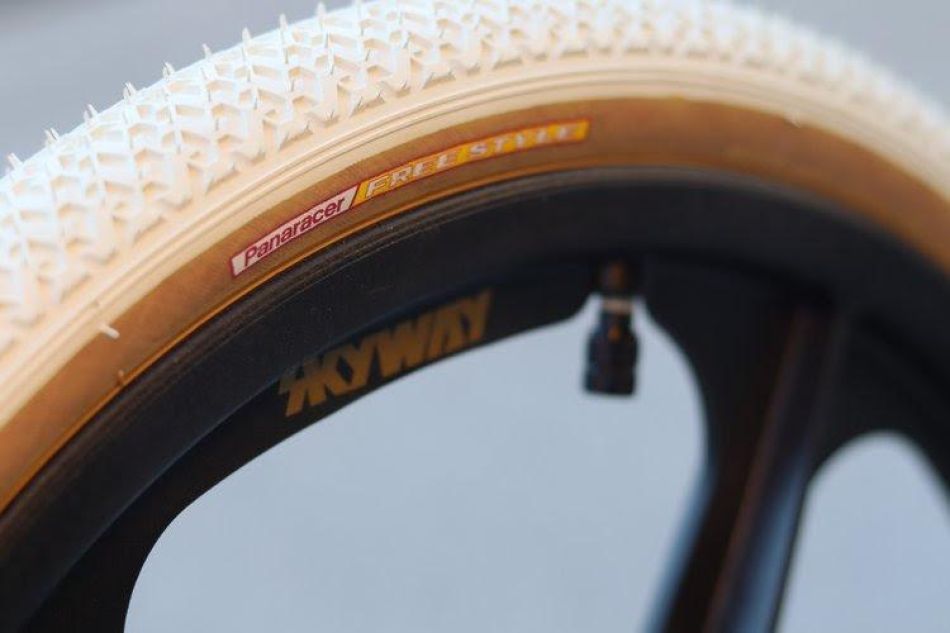 A reminder of the products details.
For those riders and collectors out there, we have opened a mold for the iconic mid-1980s Panaracer Freestyle tire. The tire is upgraded to accommodate high pressure - up to 85 psi - and features the same tread, logo, and aesthetics as the original model. Perfect to replace those ratty originals or "bank" for the next vintage / retro -ideable Haro or Redline project.
As most will already know, this tire was OEM specificified on the Redline RL 20 Prostyler; the Redline RL20 II Prostyler and the retina-splitting iconic range of Haro Freestylers - The Master, Sport, and FST - in 1985.