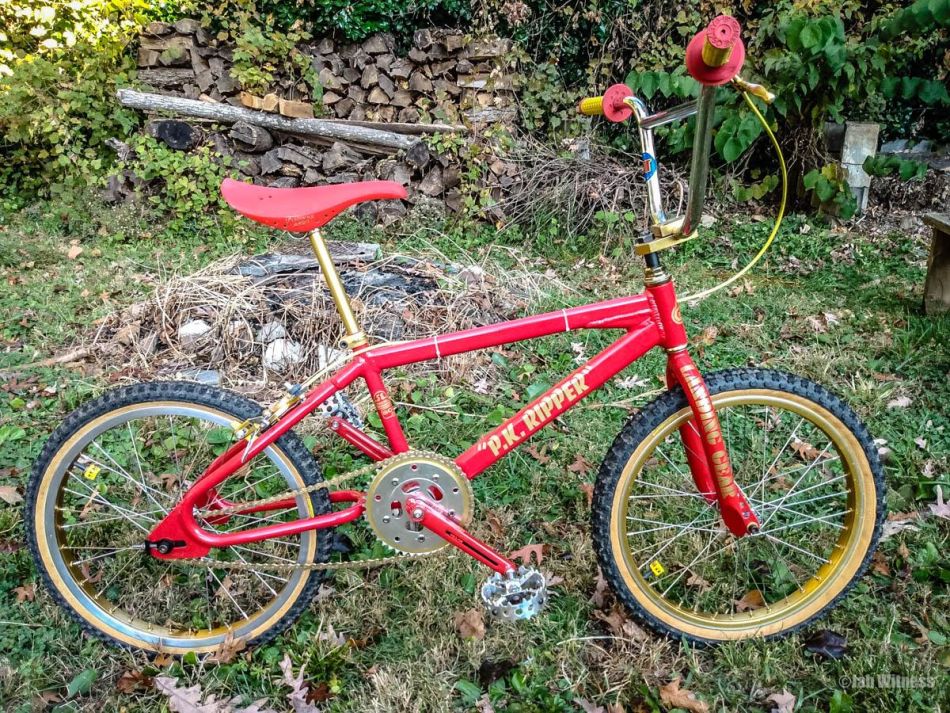 It got out of hand real quick didn't it?
Jah Witness: Yeah well, addiction is real! I got the notion that I wanted to build a 1982 PK Ripper (red) as it was my grail and the bike that got me into BMX even though I never owned one. Eventually I found a PK then I decieded I wanted to build the bikes of my childhood friends... down the rabbit hole I went! Buying complete bikes for one part, and so on... next thing you know I had 40 framesets and 27 completes, 3-7 of each bike I wanted plus a dozen I didn't but fell in love with. Since then I have gained some self control and have been letting go of the stuff I have no need for or ever wanted...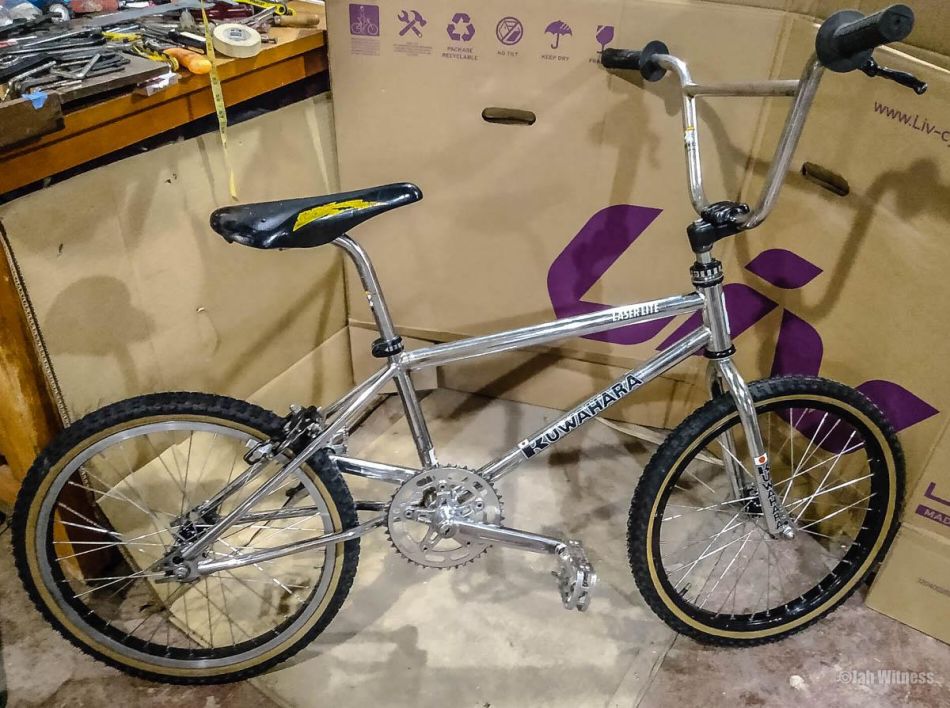 For you, when seeing a bike for sale from the '80s do you immediately scope it down for the good parts on the bike?
Jah Witness: Definitely. I am constantly looking for upgraded conditions for the parts I have. I will snatch up a good deal just to replace a part.
What are some of your favorite bikes in your collection?
Jah Witness: My all time favorite is my PK... followed by my '84 Laserlite and tied for 3rd are my Profile Champ and Thruster Tri Power XL.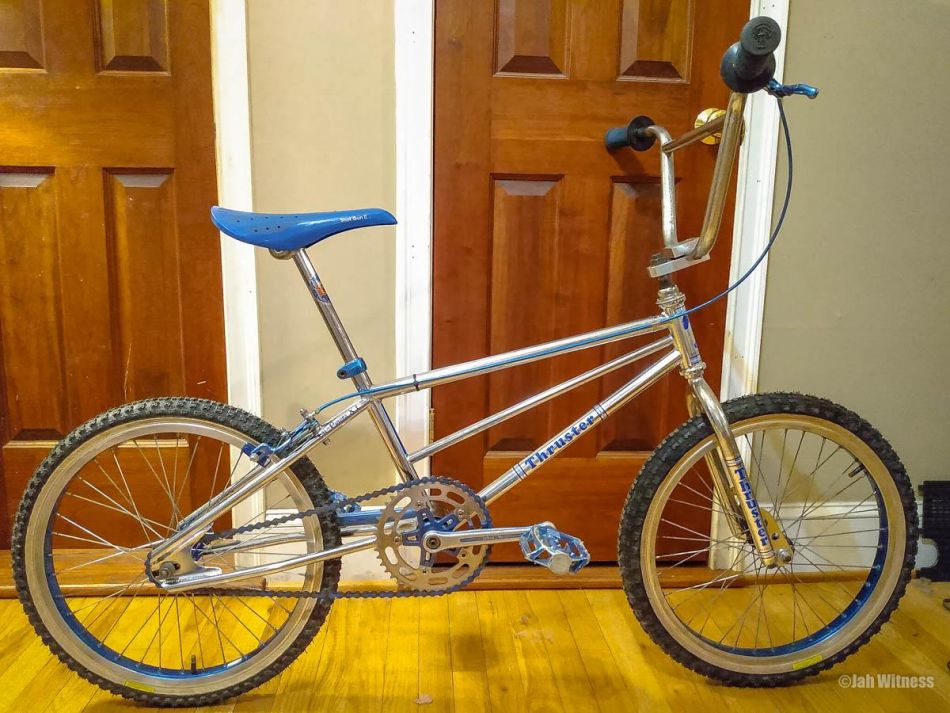 Do you feel there is a need for BMX products to survive for history's sake?
Jah Witness: Yes, I believe that it's important. However, like most things, they will go unappreciated by most over time.
What's your take on companies reproducing bikes in the oldskool style?
Jah Witness: I don't mind it, but I mind the crazy prices, taking advantage of people trying to be nostalgic.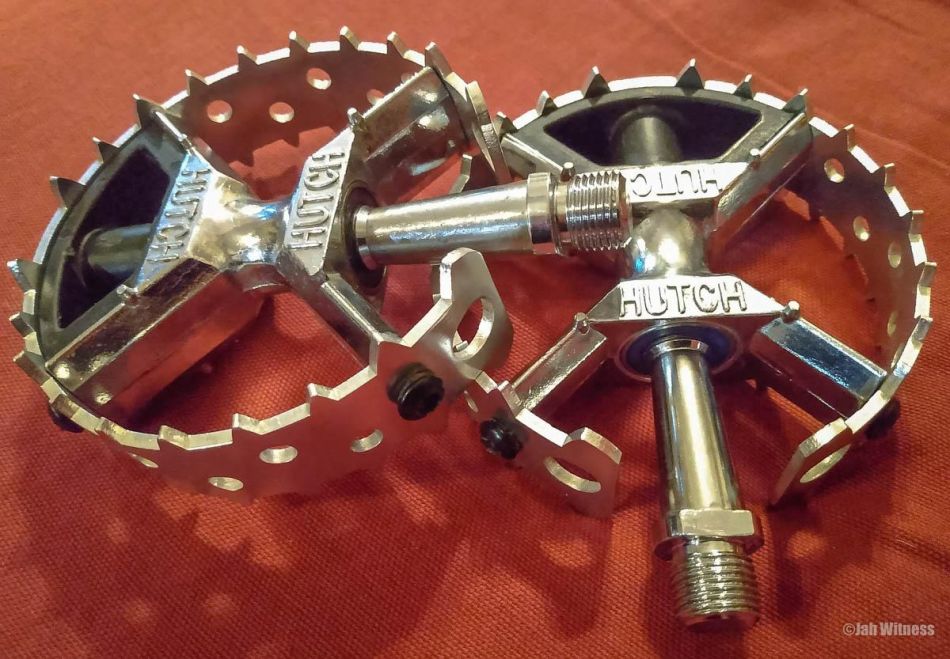 Since you also skate, why didn't you start collecting skateboards instead of BMX bikes?
Jah Witness: I used to own and operate Attitude Skates in Bowie and College Park, MD. I had a great board collection that was lost... long story... so once it was gone, I didn't care anymore. BMX Bikes are a work of art!
Is there always room for 'one more bike'?
Jah Witness: At a time there was, but now there is only room for a Hutch Judge...
Do you keep the bikes inside the house?
Jah Witness: Yes, my bikes are climate controlled and Pit Bull protected! I have them all over the house, hanging like art, functional art that I rotate around from wall/ceiling to living room floor to access for riding.
Do you have one BMX collector that you respect?
Jah Witness: I have met so many good people with sick collections that I can't really say I have one.
Do you have decent mechanical skills?
Jah Witness: I do, I have been handy all my life thanks to my Dad. Currently I am hoping to pass on the self sufficiency to my kids as we rebuild our '66 Mustang convertible from my youth.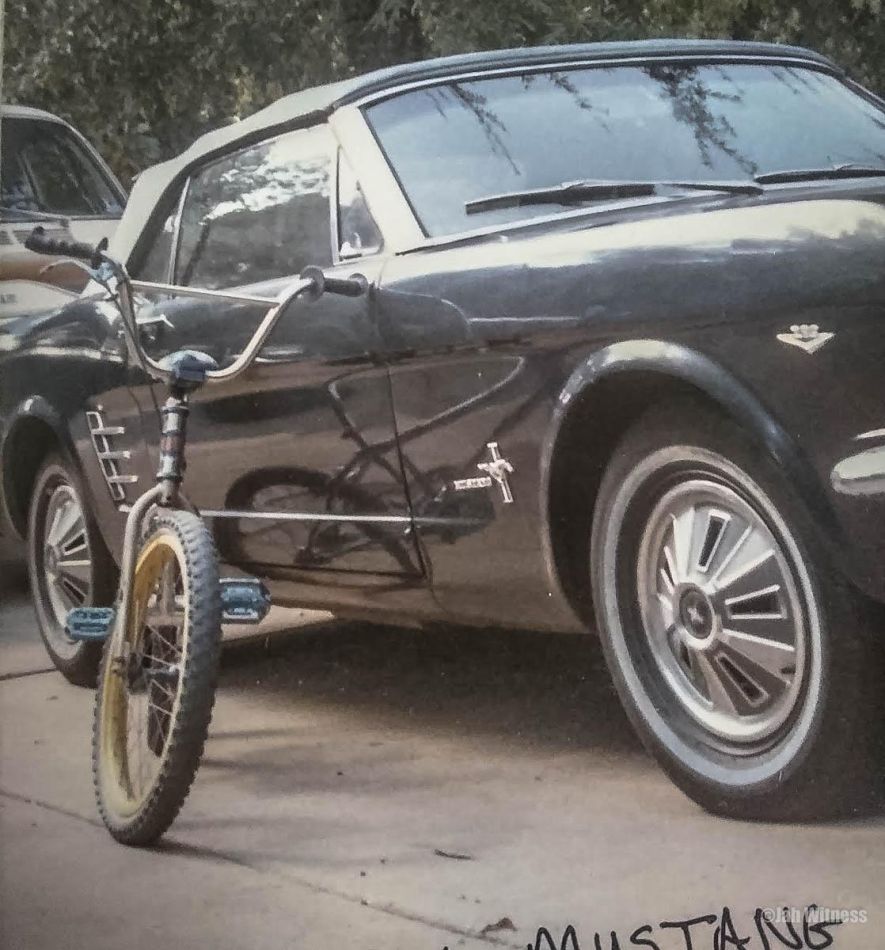 Where did you end up finding that Thruster?
Jah Witness: I found it on FB market place... long story there too. It's one of those bikes I had no intention of owning, but now I have it and don't want to let it go.
What products are a great help when you find an old rusty historical piece of shit bike that needs to shine again?
Jah Witness: Citric Acid is great for removing rust on chrome, and Acetone/ATF mix 1;1 is a dream for getting rusted parts to break free.
How often do you look on eBay/Craigslist/BMX Museum to shop for old BMX stuff?
Jah Witness: Daily scoping FB market place, ebay, BMX museum, and Craigslist.
What's the most ridiculous amount you have paid for a bike part that you needed to own?
Jah Witness: I paid way too much for a set of Redline 400's to complete my Laserlite, soon after I then p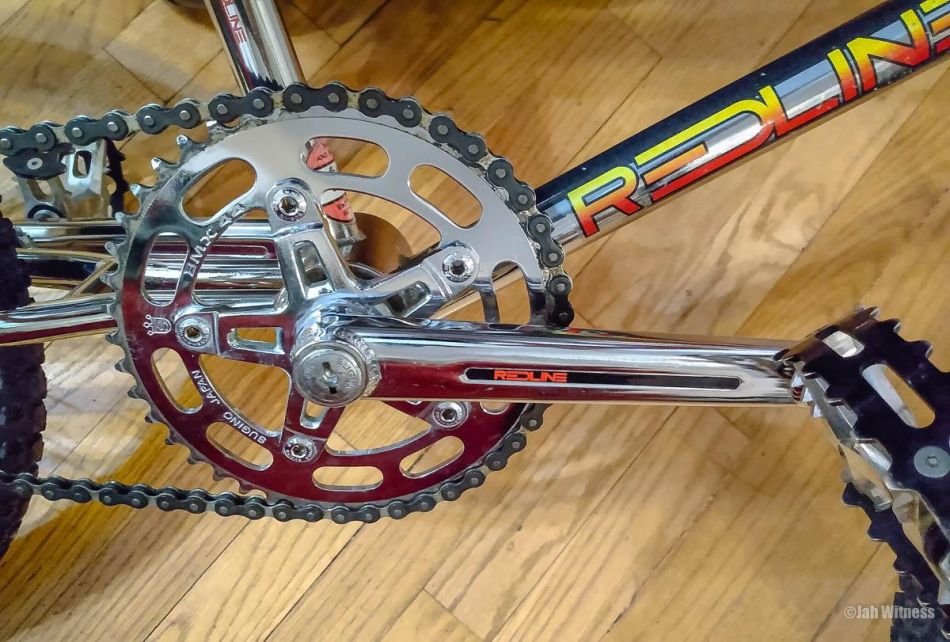 aid way too much for a MINT, near NOS Redline Carrera II that is 100% OG from the original owner... I don't even like Redlines...
What's a bike (part) you have been looking for but haven't been able to locate?
Jah Witness: Hutch Judge frame and fork.
Where can people reach you when they have that part available?
Jah Witness: They can message me on FB messenger if someone has one for a decent price. At this point I'm not interested in paying some gouger taking advantage of the market.


Episode 1: Christophe Detandt (BEL)
Episode 2: James White (GBR)
Episode 3: JT Freestyle (USA)
Episode 4: Ben Murphy (IRL)
Episode 5: Rainer Schadowski (GER)
Episode 6: GAry Sansom (USA)
Episode 7: Michael Gamstetter (USA)
Episode 8: Grant Stone (GBR)
Episode 9: Steve Blackey (USA)
Episode 10: Shannon Gillette (USA)
Episode 11: Woody Itson (USA)
Episode 12: Oliver Kienzle (GER)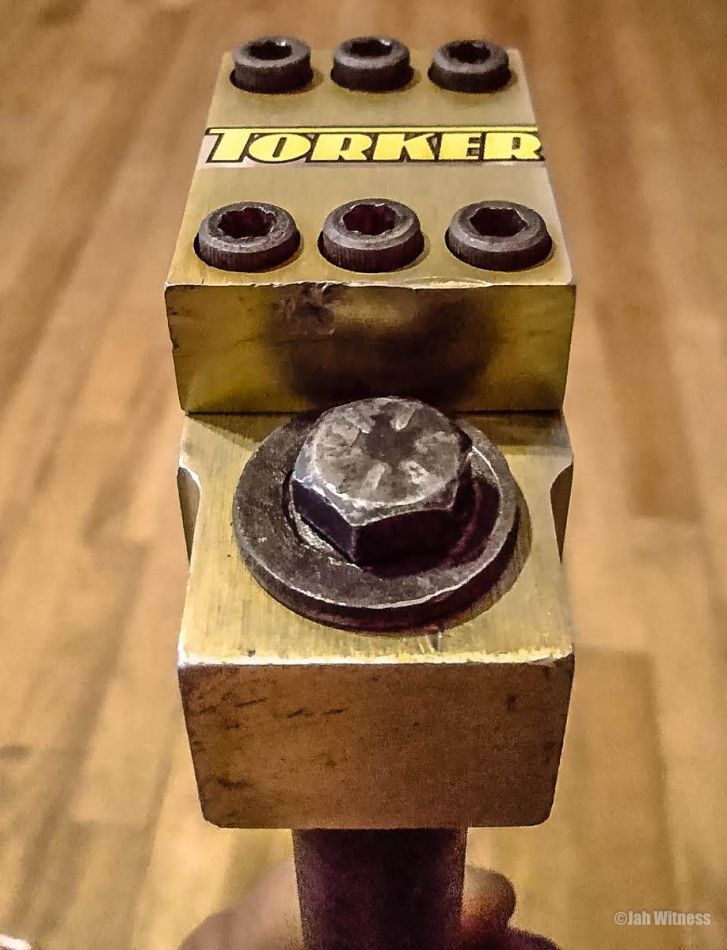 Episode 13: Kelly Swanson (USA)
Episode 14: Pat A Lar (GBR)
Episode 15: Billy Mills (GBR)
Episode 16: Steve Brothers (USA)
Episode 17: Aykut Hilmi (GBR)
Episode 18: Alex Leech (GBR)
Episode 19: Mike Janssen (NED)
Episode 20: Brian Gutierrez (USA)
Episode 21: Chad Powers (USA)
Episode 22: Alessandro Barbero (ITA)
Episode 23: Chris Daly (GBR)
Episode 24: Ian MacArthur (GBR)
Episode 25: Steve Strong (GBR)
Episode 26: Stephen Joseph (GBR)
Episode 27: Paul de Jong (NED)
Episode 28: Jon Western (GBR)
Episode 29: William "LaRock" LaRoque (USA)
Episode 30: Johan Janssens (BEL)
Episode 31: Darren Chan (USA)

Episode 32: Frank Lukas (GER)
Episode 33: Jason Teraoka (USA)
Episode 34: Shad Johnson (USA)
Episode 35: PJ McKenna (USA)
Episode 36: Henry Sarria (USA)
Episode 37: Jonathan Sherwood (SAF)
Episode 38: Trevor Henry (GBR)
Episode 39: Daniel Purcell (GBR)
Episode 40: Mark McCorkle (USA)
Episode 41: Tom Sustarich (USA)
Episode 42: Adam Cox (USA)
Episode 43: Perry Wills (USA)
Episode 44: John Buultjens (SCO)
Episode 45: Jay Eley (GBR)

Episode 46: Alvin Mullins (USA)
Episode 47: Scott Barrette (USA)
Episode 48: Ashley Little (GBR)
Episode 49: Bill Batchelor (USA)
Episode 50: Steve Firestein (USA)
Episode 51: Jon Hoffman (USA)
Episode 52: Peter Ashby (AUS)
Episode 53: Patrick Freitas (USA)
Episode 54: Mel Stoutsenberger (USA)
Episode 55: Martin Primentel (AUS)
Episode 56: Chino (USA)
Episode 57: Ely D. Thomas (USA)
Episode 58: Mickael Clerté (FRA)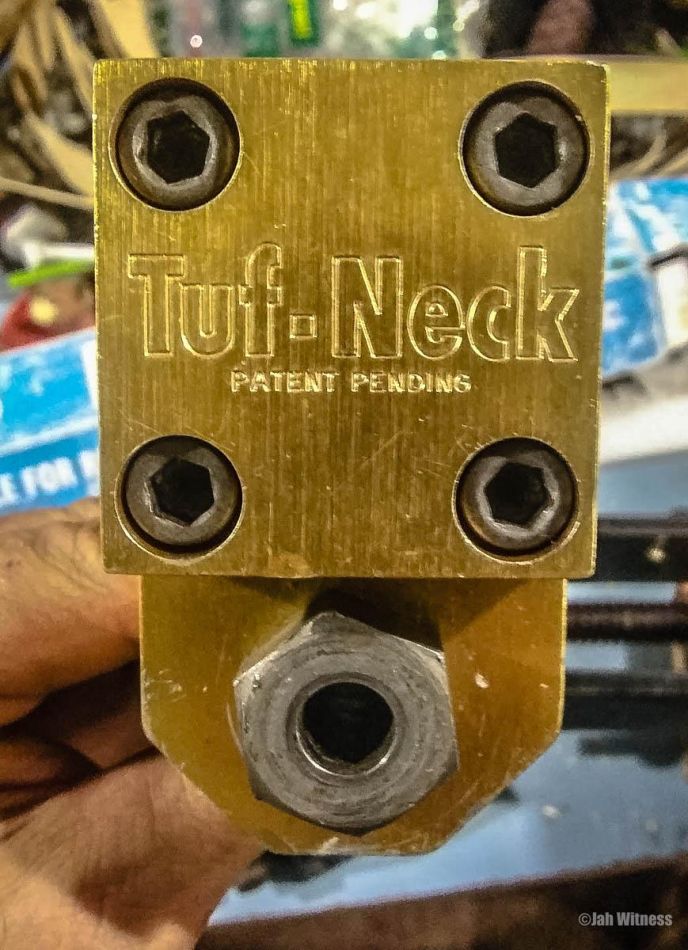 Episode 59: Toby Henderson (USA)
Episode 60: Eddy King (USA)
Episode 61: Byron Friday (USA)
Episode 62: Lionel Eden (USA)
Episode 63: Donnie Platt (USA)
Episode 64: Brad Nash (USA)
Episode 65: Mohamad Al Amin (MAL)
Episode 66: Christopher Wesley (USA)
Episode 67: Sean Stiddard (GBR)
Episode 68: Tyler Collins (USA)
Episode 69: Rod Miles (USA)
Episode 70: Brian Britt (USA)
Episode 71: Sean Ewing (USA)
Episode 72: Jim Fisher (USA)
Episode 73: Òscar Pallarès (ESP)
Episode 74: Jeff Utterback (USA)
Episode 75: Timmy Williams (USA)
Episode 76: Tommy Yaley (USA)
Episode 77: Jason van Buskirk (USA)
Episode 78: Stu Thomsen (USA)
Episode 79: Scott Towne (USA)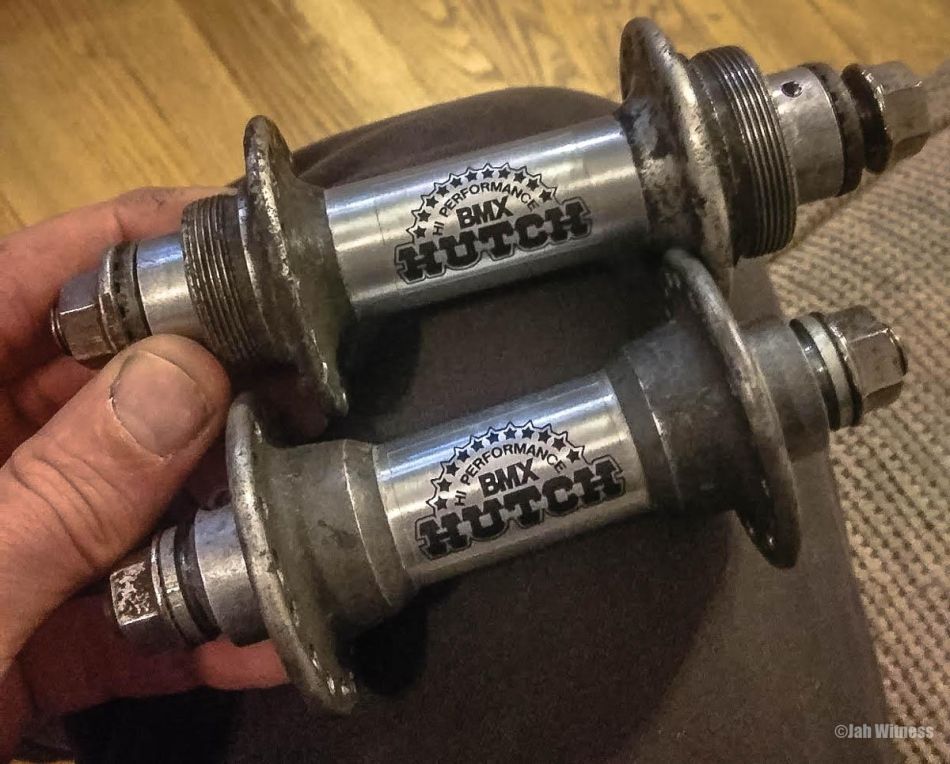 Episode 80: Raphael Lawson (AUS)
Episode 81: Cash Matthews (USA)
Episode 82: Arthur Kourtis (AUS)
Episode 83: Maurice Meyer (USA)
Episode 84: Jeremiah Grimes (USA)
Episode 85: Karl Chalk (GBR)
Episode 86: Bill Ryan (USA)
Episode 87: Luke Haralambous (GBR)
Episode 88: FJ Weeks (USA)
Episode 89: Bob Lipsett Jr. (USA)
Episode 90: Brett Jackson (USA)
Episode 91: Six Pack To Go (USA)
Episode 92: Michael James (USA)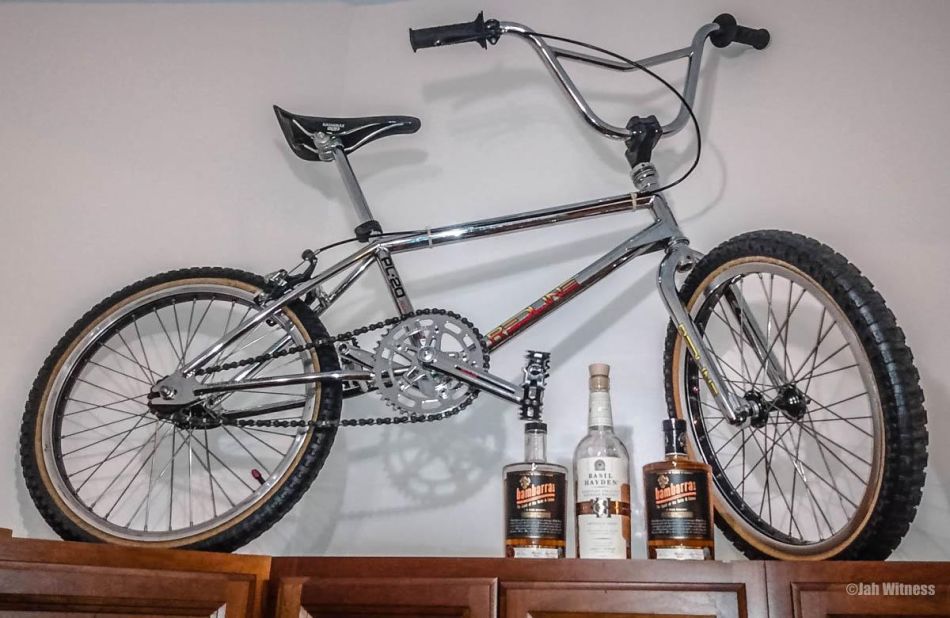 Episode 93: Ediz Tensi (TUR)
Episode 94: Mike Allred (USA)
Episode 95: Kurt Stark (USA)
Episode 96: Jeremy Golden (USA)
Episode 97: Brian Malmquist (USA)
Episode 98: Travis Hess (USA)
Episode 99: Bob Medrano (USA)
Episode 100: Jah Witness (USA)