Mechanic: Carlos Huertas and my husband Vincent Pelluard ?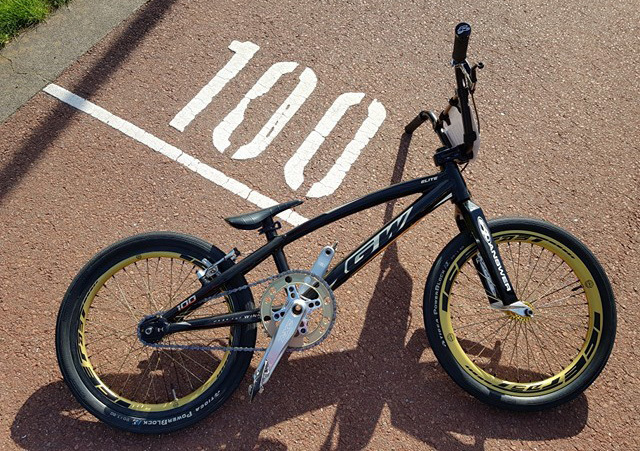 How long have you been riding the frame that you are currently on?
Mariana Pajon: 2 months
Do you experiment much with geometry/size of your frame, stem, bars?
Mariana Pajon: I love helping with the development of the brand and we do a lot of testing with the frame on and off the laboratory.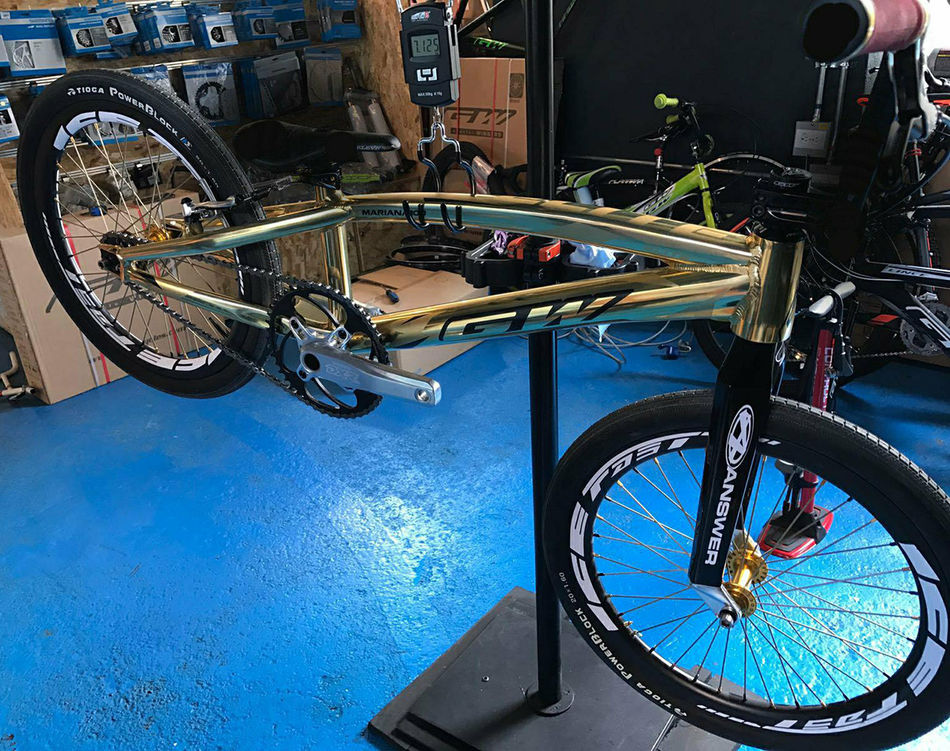 Do you have something customized to make your bike more personal and perfect for you?
Mariana Pajon: The frame is made just for me and what I feel comfortable for riding with, everything else is in the market.
Did you get to pick the colour of your frame and the parts?
Mariana Pajon: Yes, I'm really lucky to have so many companies by my side that listen to my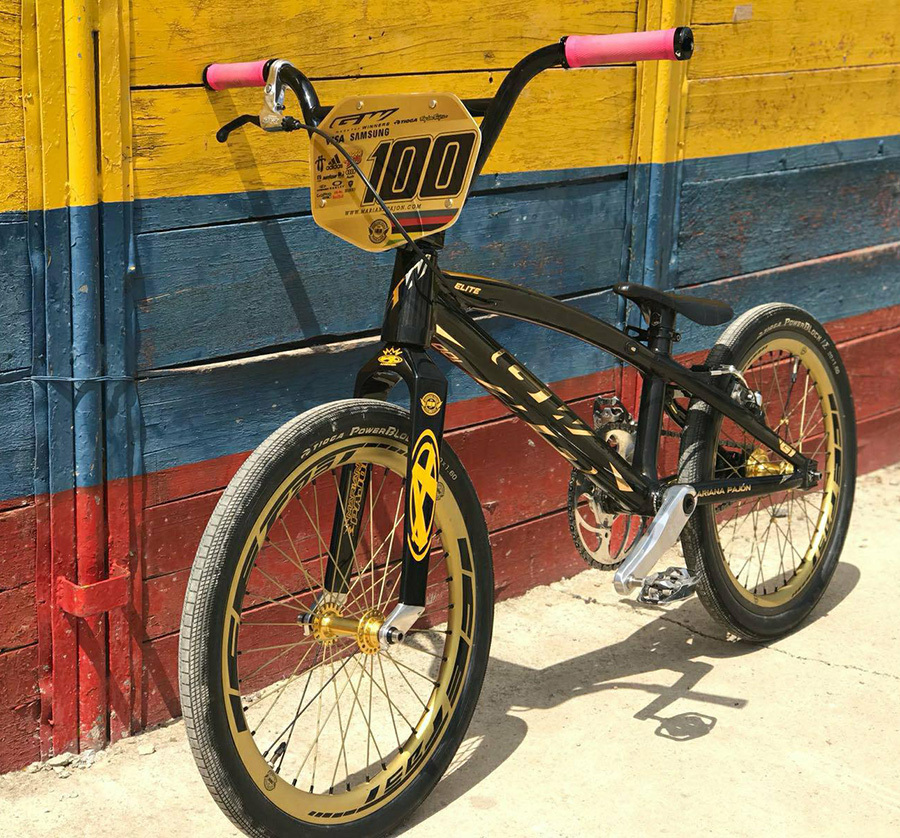 suggestions and help me build the bike just like I want it and sometimes I got some cool surprises as well.
Parts list:
Frame - GW
Fork - Answer
Bars - Renthal
Grips - Renthal
Stem - Profile
Headset - GW
Brake lever - Shimano
Brake - Shimano
Cranks - Shimano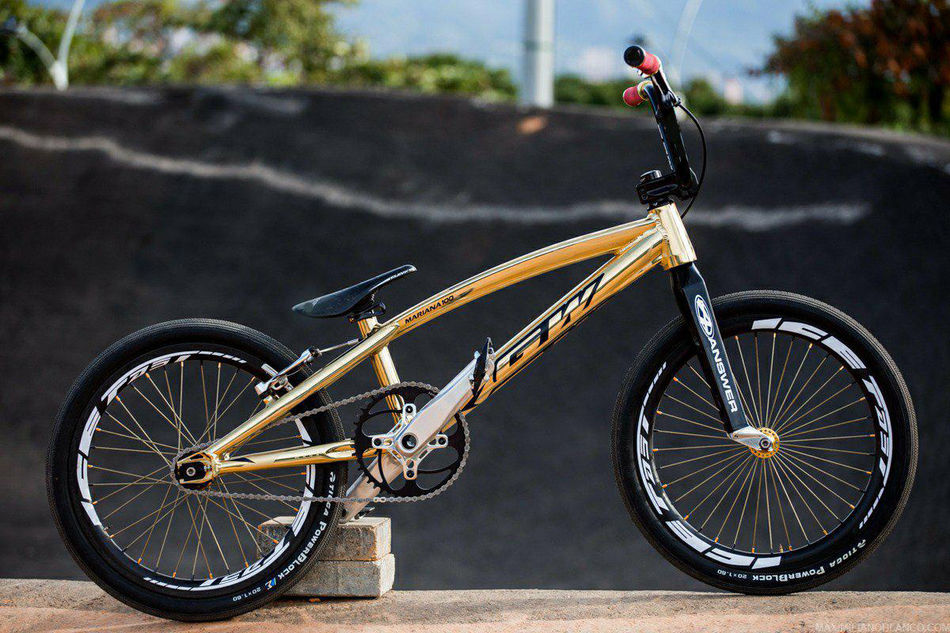 Pedals - Shimano
Sprocket - Renthal
BB - Shimano
Chain - Shimano
Front hub - Answer holeshot
Rear hub - Answer holeshot
Front rim - IceFast
Rear rim - Icefast
Tires - Tioga
Chain tensioners - GW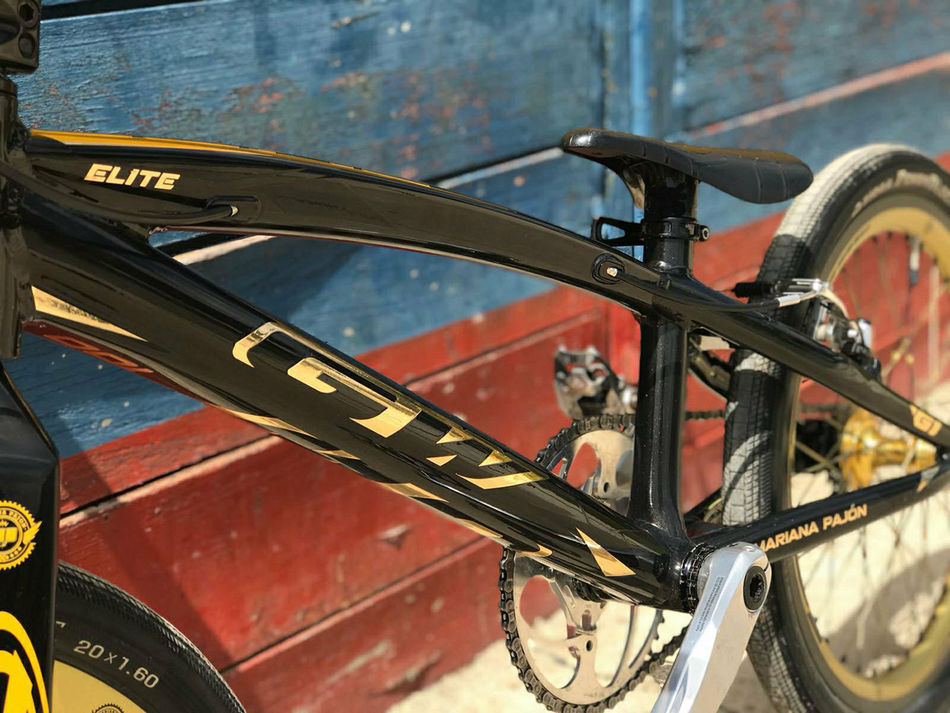 Numberplate - GW
Weight - 7,2 kg
Thanks to: Everyone that supports me, believes in me, makes me happy and that stay with me no matter what to just help me to achieve my dreams.
My family, friends, country, sponsors and my handsome husband.

Pics provided by Mariana Pajon