Stem Headset: Demolition.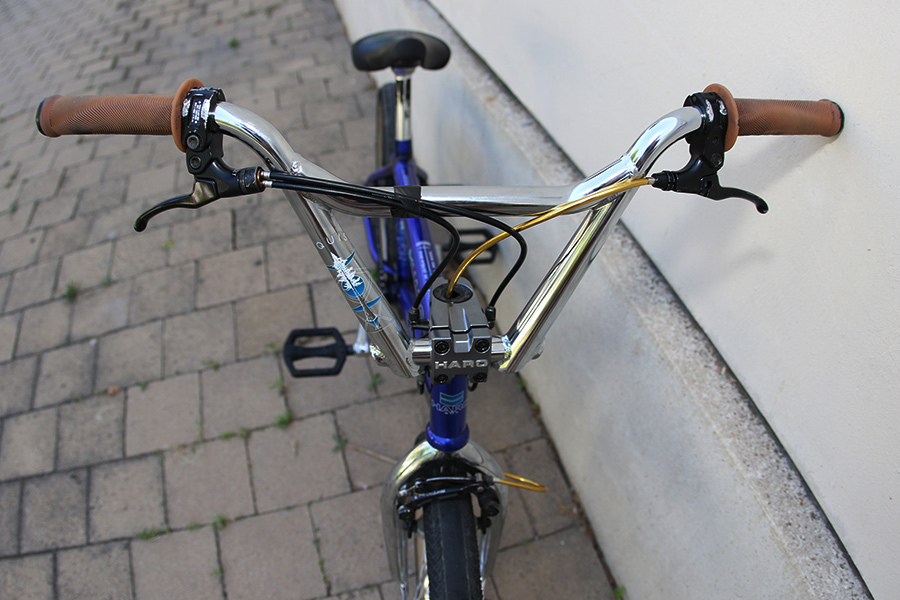 Cranks: Haro Group One 175mm
BB set: Haro
Gyro: an old school SST
Bars: Haro Nyquist 20 year 4-piece bar.
Grips: Sensus Swayze
Bar ends: Odyssey Par Ends
Brake levers: Odyssey front and rear
Seat: Haro Custom
Seatpost: Premium Carbon wrap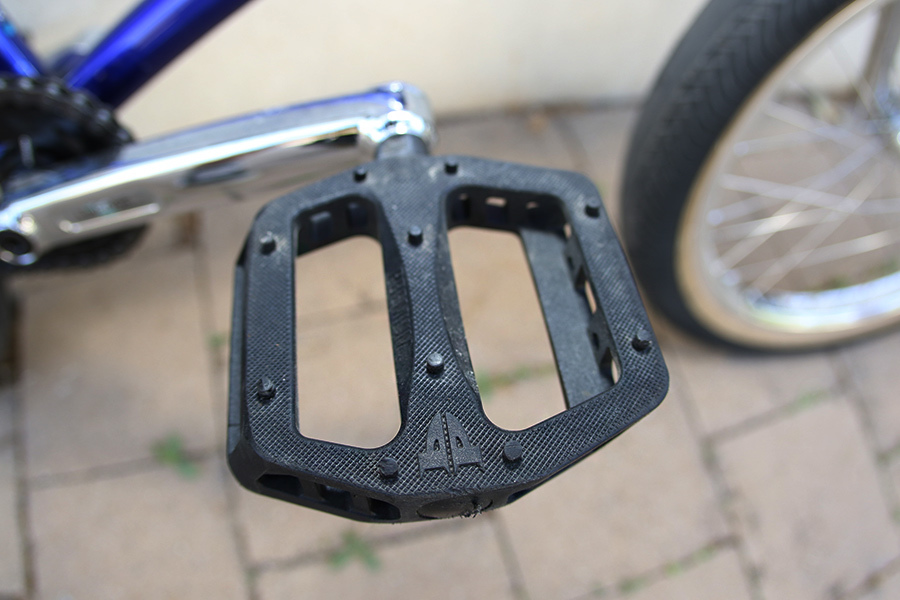 Sprocket: Haro Lineage 28t
Pedals: Premium Plastic
Chain: Shadow Half link
Brake: Demolition
Brake pads: Odyssey Ghost pads
Brake cables: Odyssey Slick front. Random gyro in the rear.
Front Brake: Demolition
Front hub: Haro
Front rim: Haro Sata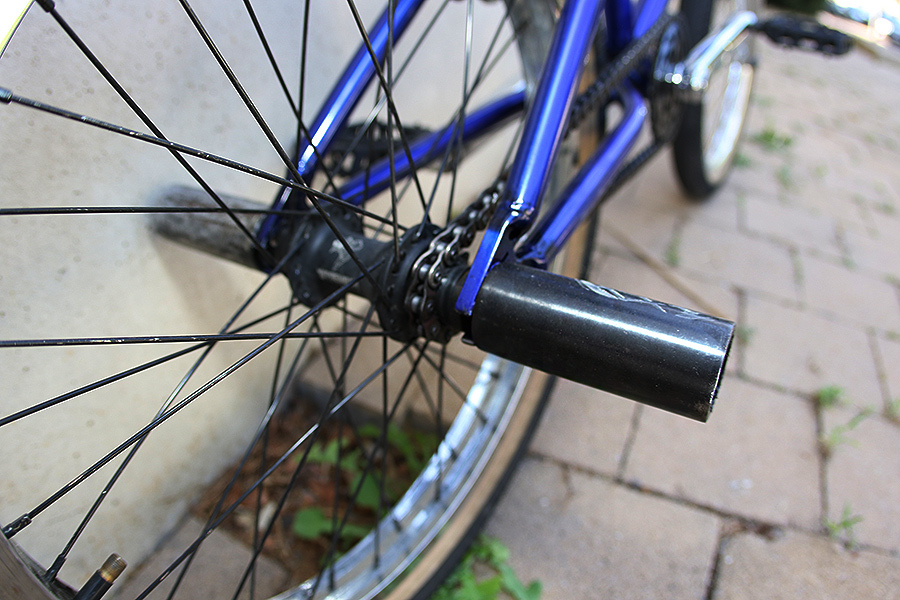 Front tire: Premium CK 2.0
Rear hub: Haro Stinger
Rear rim: Odyssey 7KA
Rear tire: Premium CK 2.0
Pegs: Primo plastic x4

Modifications: I cut my bars down a lot. 25" wide.

How long has it been since you had your last signature bike at Haro?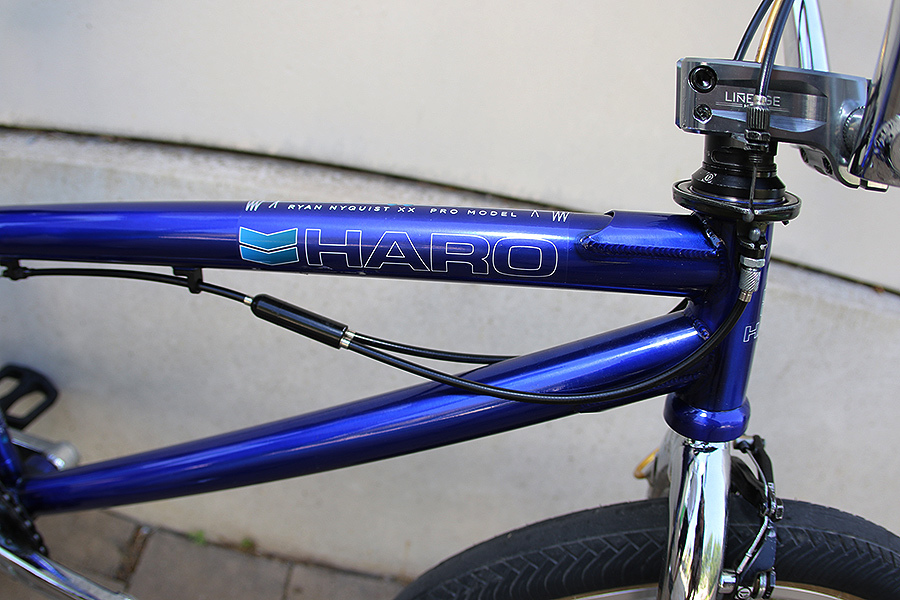 Ryan Nyquist: Man it's been a minute or two. I think 2007 was the last year, so roughly 10 years ago.

What are the main differences between the last one and the latest signature frame?
Ryan Nyquist: If you're just looking at the two frames, there's not much difference. I changed the geometry a bit. Modernized everything so it rides like most bikes out there. I also made sure that this frame is the best frame ever made, and will allow you to ride well into your 30's and 40's. Guaranteed. Just kidding. Hahaha!

In what colours will it be available?

Ryan Nyquist: The most amazing Translucent Blue you've ever laid eyes on. It's gorgeous!

A fist of seatpost is okay, right?
Ryan Nyquist: The more the merrier. I've never been one to limit myself in any way. Hahhaa!

What in your opinion is the best BMX invention of the last 20 years?
Ryan Nyquist: The detangler. I know it's older than 20 years but to me it's such an important part of my bike and riding.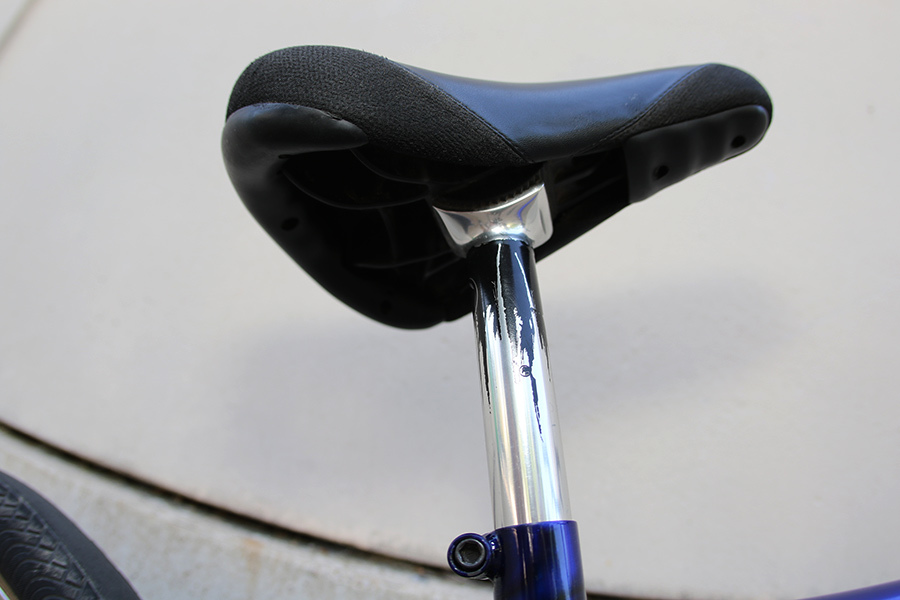 What part on your bike has your brother helped design?
Ryan Nyquist: Hahaha! Nothing on my current bike, but he did make some custom bar ends on my MTB that help with barspins. Shea Nyquist is kind of a genius.

What's next on the program for Ryan Nyquist?
Ryan Nyquist: Heading to the UCI World Championships in China in November. Until then I'll be riding and hanging at home.

Thanks to: My family, my friends, Haro Bikes, Rockstar Energy, Bell, Shred, Slytech, Vans, CTI, Bike Cycles Bike Wilmington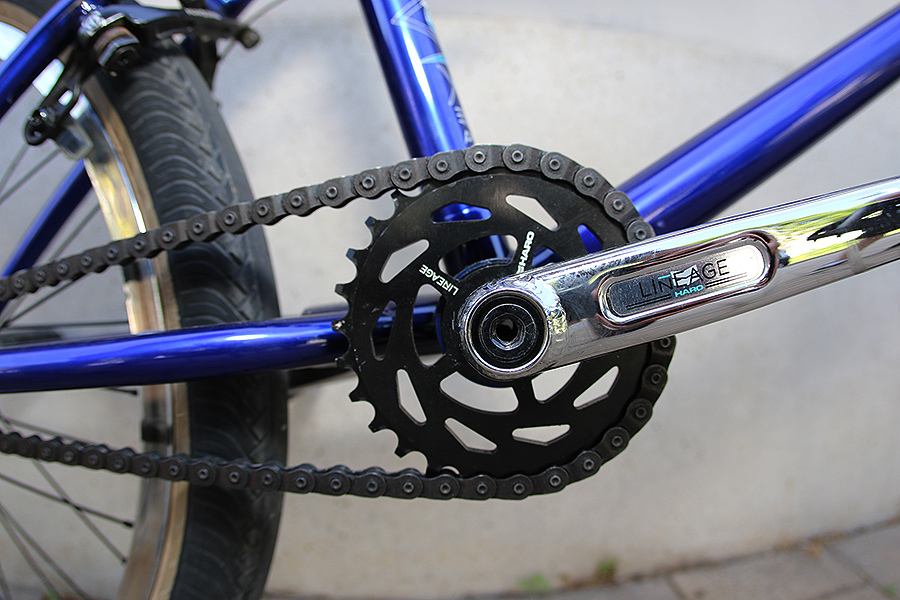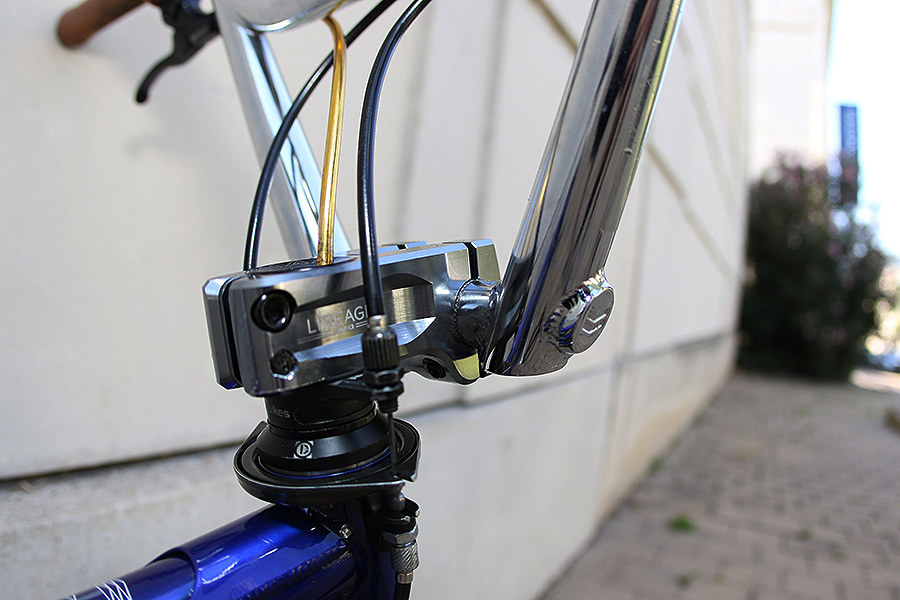 Pics by BdJ