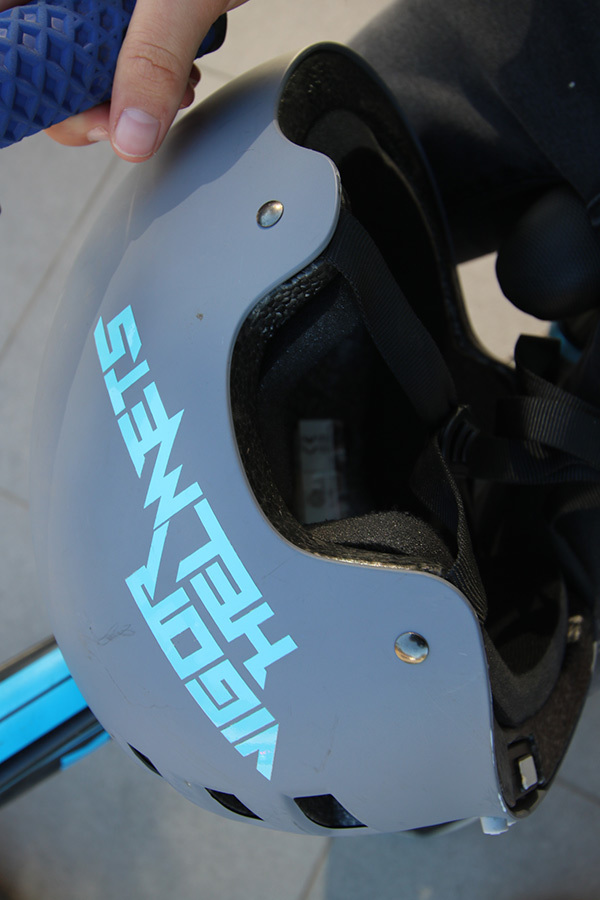 We had Veerle test the S/M Vigor helmet and here's what she had to say: "It's a bit strange to ride and hear the music all the time. It takes some getting used to. You don't know where the music comes from. It keeps following you. After a little while I started enjoying it." The FATBMX test rider continues: "People look at me and try to figure out what is going on. They hear music but don't know where it's coming from. Sound doesn't normally come out of a helmet and once I showed them the inside they still couldn't really figure it out because you don't see the speakers. They're hidden under the foam so it looks like a normal skate helmet. Another cool item is the way the helmet closes. The magnetic buckle is cool and works well, even with my little hands."

The Vigor Audio helmet is available in two sizes: Small/Medium and Large/XLarge and comes in three different colours. If you like the grey which was tested you are in luck now because the people at Vigor put this colour on sale: Normal retail price: $ 89,99. Now: $ 44,99!!!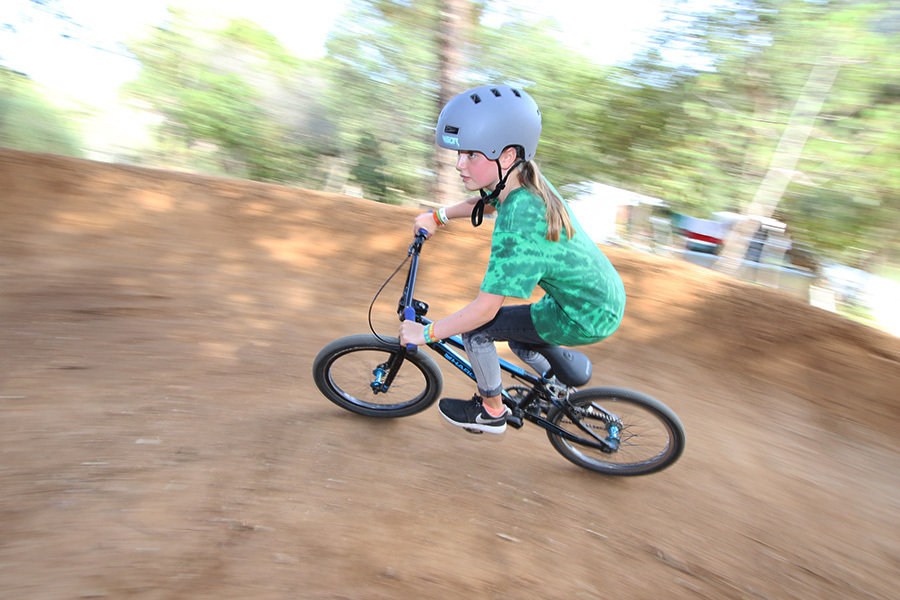 Vigor Audio Helmet Spec:
-Integrated Bluetooth 4.0 speakers
-Certified Multi-Impact : Skateboard (ASTM 1492-15)
-Certified High Impact Bicycle (CPSC)
-European Nation Certified CE1078 (Bicycle, Skateboard, Trick roller skating)
-More Protective Than Regular Non-Certified Skate Helmets
-Deep Fit Design
-6 Hrs Audio Playback | 80 Hrs Standby
-Weather & sweat resistant
-14 Air vents to keep you cool even on the hottest days.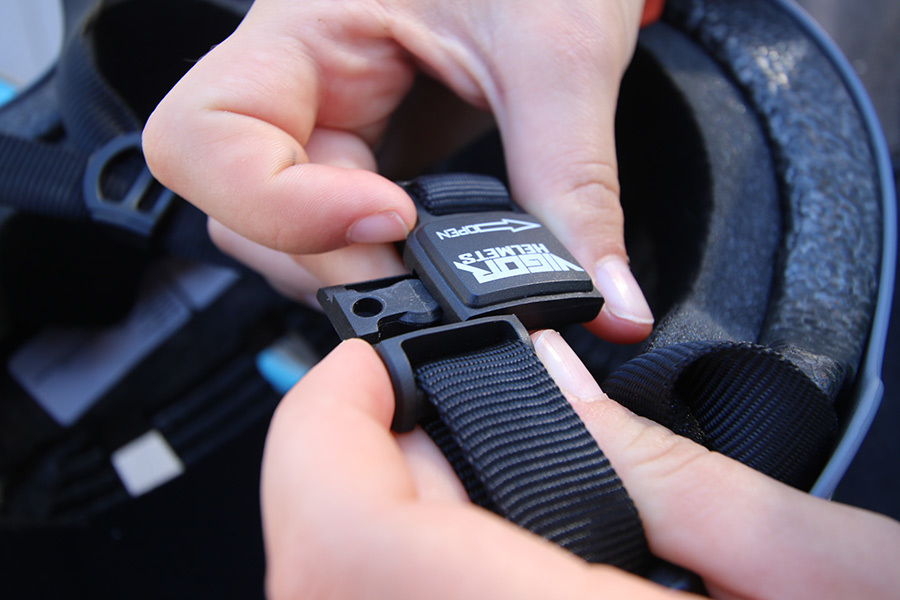 -Gloss Blue Graphics on Matte Grey Helmet
The Vigor Audio Helmet is one of the best fitting and safest helmets for BMX, Skateboarding, Scooters and Mountain Biking. Our helmet is a breakthrough design combining Bluetooth speakers into the Triple-certified helmet. Our helmet uses a specially formulated EPS foam which allows it to protect your head from multiple low force impacts as well as high impacts. Our helmet is a Certified "multi-impact" helmet and is more protective than the soft foam non-certified helmets. The Vigor Audio Helmet is the only Triple-certified helmet with integrated Bluetooth audio on the market.

Visit: Vigor Helmets