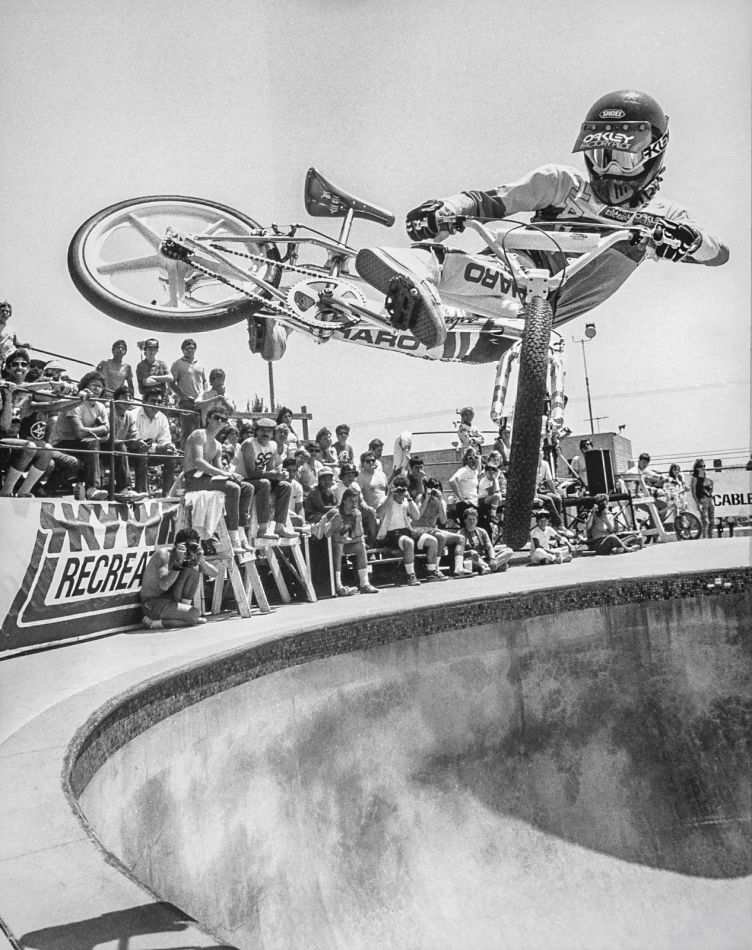 Title of the book: Concrete and Smog – Unseen Photos from 1980's BMX Freestyle
Author: Bill Batchelor
Date published: August 2022
Pages: 424
Copies printed: 1,071

How long was the thinking process before you decided to get to work on the book?
Bill Batchelor: Once I opened my archive of photos and realized how favorable the response was, I thought of doing a photo book. Given that I was only 13 when I took most of the photos and disappeared from BMX for almost 35 years, I felt there could be a good story as well.

Did you have things lined up and organized as far as photos were concerned?
Bill Batchelor: The process started very loose, just posting random photos online. Once I decided to do the book, I wrote most of the story copy and created a rough outline based around sequential events such as AFA contests. I also set aside break-out chapters to talk about publishing and photography,
and well as delve into my family and BMX history.

How many days have you spent scanning images for the book?
Bill Batchelor: Too many. I used an inexpensive flatbed scanner (Epson V600) to scan everything and did it from my dining room table. I originally scanned all the images quickly and at medium resolution. Once I started the book layout, I had to go back through all the negatives and scan again. Many of my original negatives were in poor shape (scratched, low contrast, overexposed) so I ended up scanning difficult images several times, and eventually changed to Silverfast software which seemed to produce better results.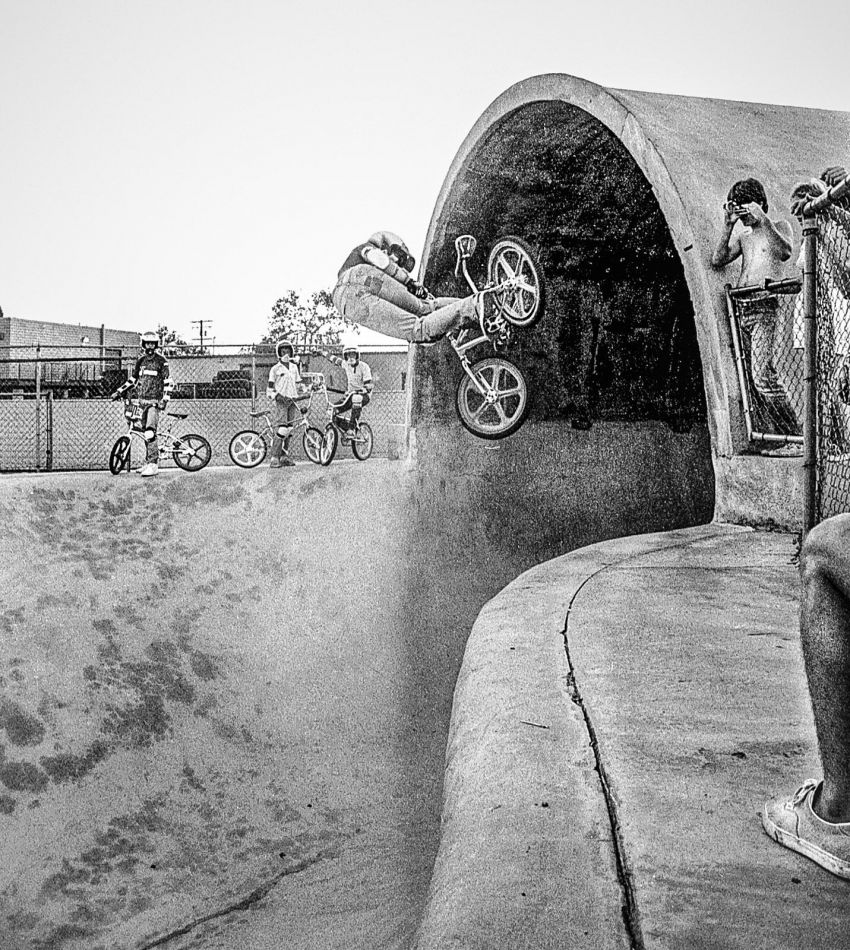 Once digitized, how did you proceed from there?
Bill Batchelor: Everything was stored on mini-SD cards organized in folders based on chapters. I did some Photoshop to clean up dust and scratches but limited myself to tools I would have had in my photo darkroom, such as dodging and burning. I kept it basic and left many images as I found them. I wasn't interested in making it perfect. The photo scanning, editing and layout took about fourteen months. The book incorporates elements from my old BMX fanzines, so some of the writing and graphics were pulled from original analog sources. Most of the chapter titles were made by hand using old style dry transfer letters. I even used a typewriter for sections.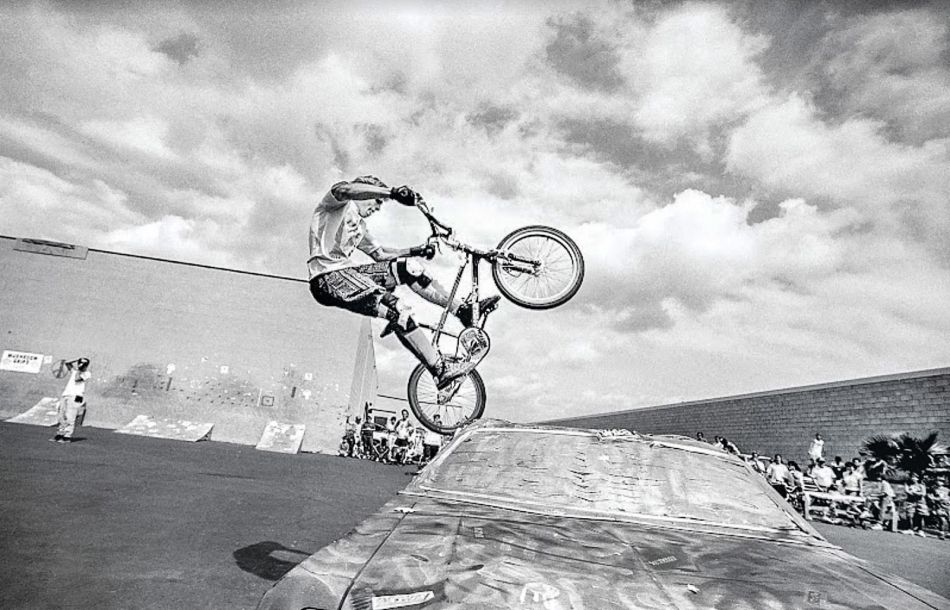 Did you get help from others?
Bill Batchelor: I relied on several people—Xavier Mendez, Scott Towne, Maurice Meyer, Ron Camero—to help me identify riders and clarify facts and timelines. All of the design and production work was done by me, although my sister-in-law helped create the logo and establish a website. I taught myself Photoshop and InDesign and did the entire project on my work-issued Dell laptop.

Is the book your story of how you lived BMX?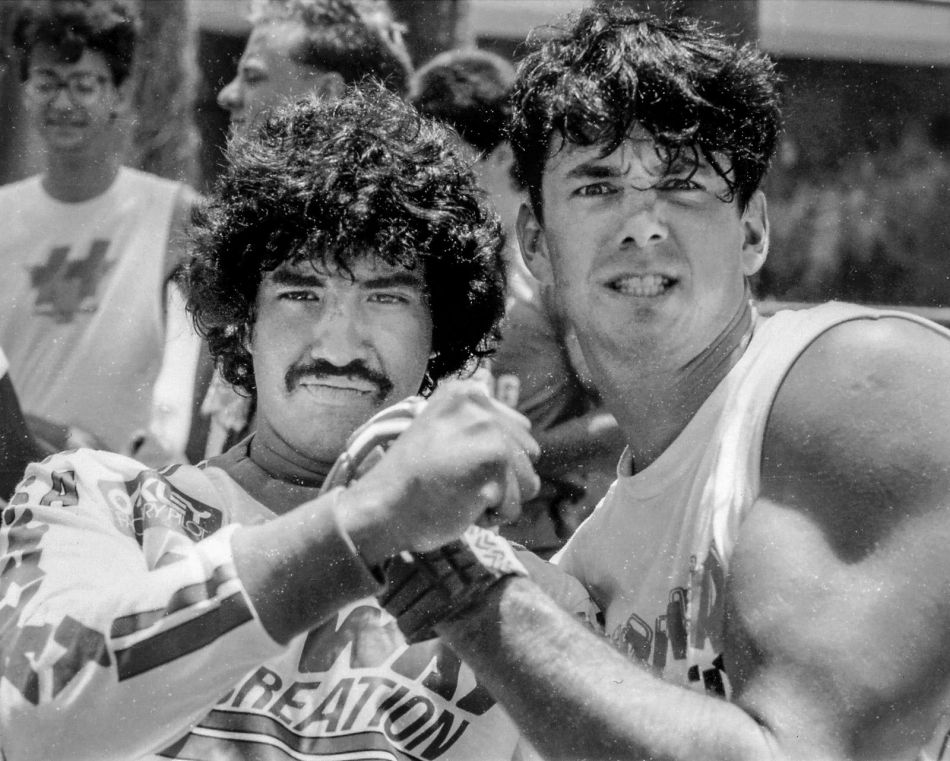 Bill Batchelor: Yes, it is the story of my early love for BMX racing and the BMX magazines, then a switch to freestyle. Once I picked up a camera, I started documenting the early freestyle world, especially around the Pipeline skatepark and the early AFA contests in California.

How does it feel to have been part of BMX' history from beginning to where it is now?
Bill Batchelor: It's quite strange. BMX was my obsession as a child and almost everything in the book happened when I was only 13 and 14. I retired from BMX in 1985, and permanently in 1988. I hadn't paid attention to anything in BMX until 2021. I completely missed the last 33 years of BMX. Did anything
happen?! I am proud of my early contribution to the sport, and it's great to be recognized for that. People in the ea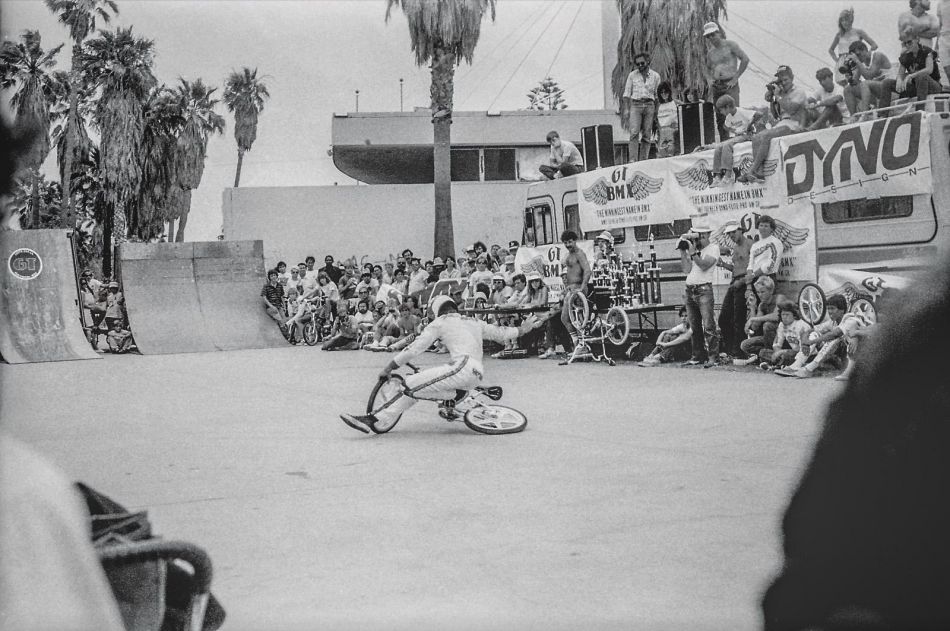 rly California freestyle scene knew who I was, but most of the world had never heard of me when I resurfaced in 2021. At the same time, I was just some kid who loved BMX freestyle and happened to document a lot the early days with my camera. I am happy to be involved again and look forward to contributing more photos of the modern era.

Is the book a personal project or more a way to document BMX as it is/was?
Bill Batchelor: Equally both. Half of it is a photo book documenting mid-80s freestyle, the rest tells my story as a young photographer and publisher. There is also writing about youth and nostalgia, and what it all means as we get older.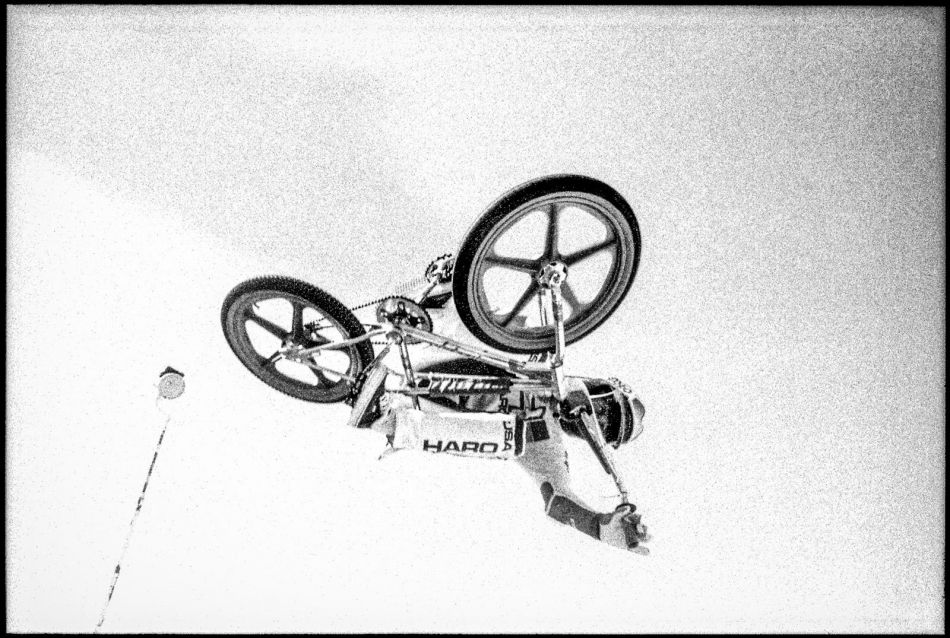 Did you come across pics that you forgot about?
Bill Batchelor: Almost all of them! What is wild is the memories were clear and intact. I think it's because I left all the images in a box for 35 years. When I pulled them out it was fresh and the memories came back by looking at the pictures. I kept finding things in the box, surprises and forgotten moments. It was a surreal experience for sure, like finding a 3000 unknown pictures from your family history, then reliving the moments in your mind. The pictures provided clues to what happened, and when, and I slowly pieced it together like a puzzle. Pieces of memory are missing for sure, and I note that throughout
the book.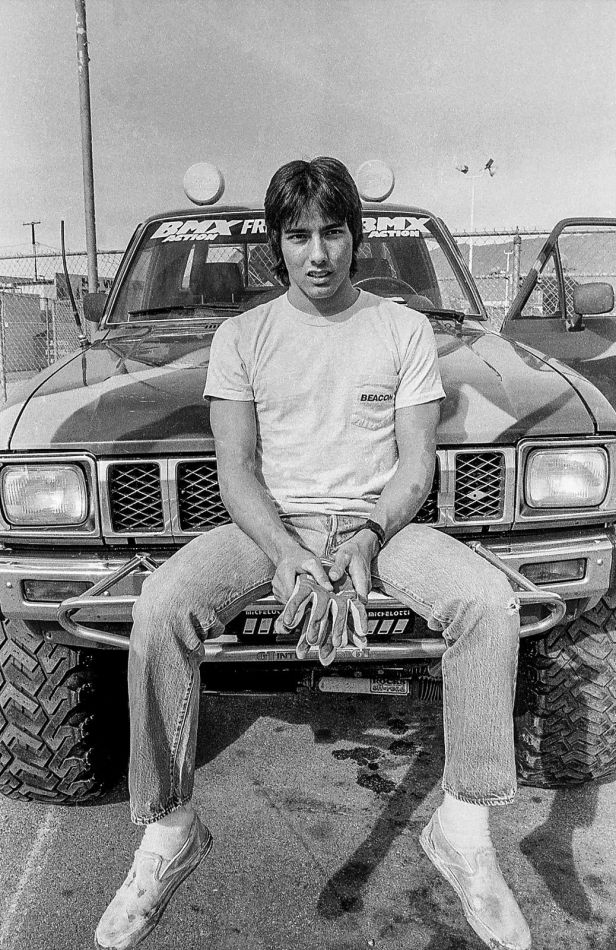 Did you find pics that should never be printed in a book?
Bill Batchelor: There are pictures which aren't good, of course. But I found nothing that would be embarrassing to anyone, or anything that was negative. It was all about people having fun and laughing and enjoying BMX. Some of the riders who have seen the book say it brings back great memories from when they were young. I have hidden nothing, it was all rad.

Who supported the book?
Bill Batchelor: The BMX community was very generous with pre-orders, and I sold photographic prints to help pay for the project. The book has been 100% financed by the BMX community. The support has been overwhelming and I couldn't have done the project without everyone's trust.

How hard was it to put a fair price on it?
Bill Batchelor: I would have done this for free, but unfortunately book printing is very expensive. I wanted it to be high-quality, so I paid extra for offset printing and hard cover. I am charging a very fair price given my high printing and shipping costs. The hardest part is international shipping is very expensive. The book is big and heavy, and it costs me $48-60 to ship to Europe, UK and Australia. I've tried to offset that by allowing BMX shops like Kuntsform, Alan's and Luxbmx sell the book to local customers.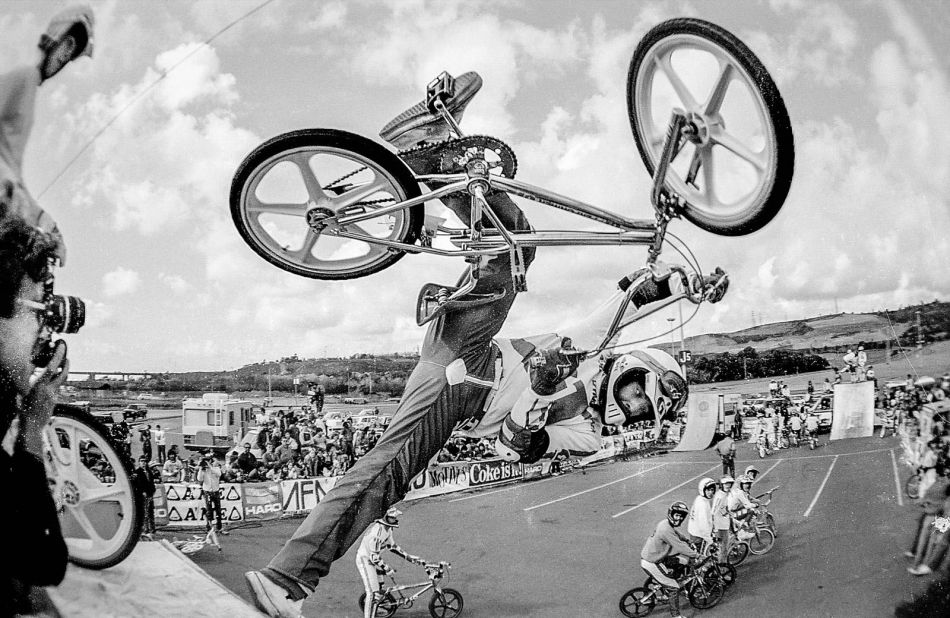 How was the feedback on the book from your audience?
Bill Batchelor: Feedback has been great. I am very humbled by the positive reviews and happy that people are actually reading the book, not just looking at the pictures. It was a very personal project and I'm happy that people are able to relate to it. That makes it all worthwhile. From the beginning I wanted it to be deeper than just a photo book.

Do you think you could do another one in the future?
Bill Batchelor: I may have to do a second printing, however I'm not sure if I would do a new, or expanded edition. I have more photos but I don't think it's enough for a second book. I am contributing some of my extra photos to the new Birth of the Freestyle Movement book by Dominic Phipps. I published quite a bit when I was young, and making this book has reminded me how much I love it. I hope to do more books or zines, but I'm not sure what the subject matter will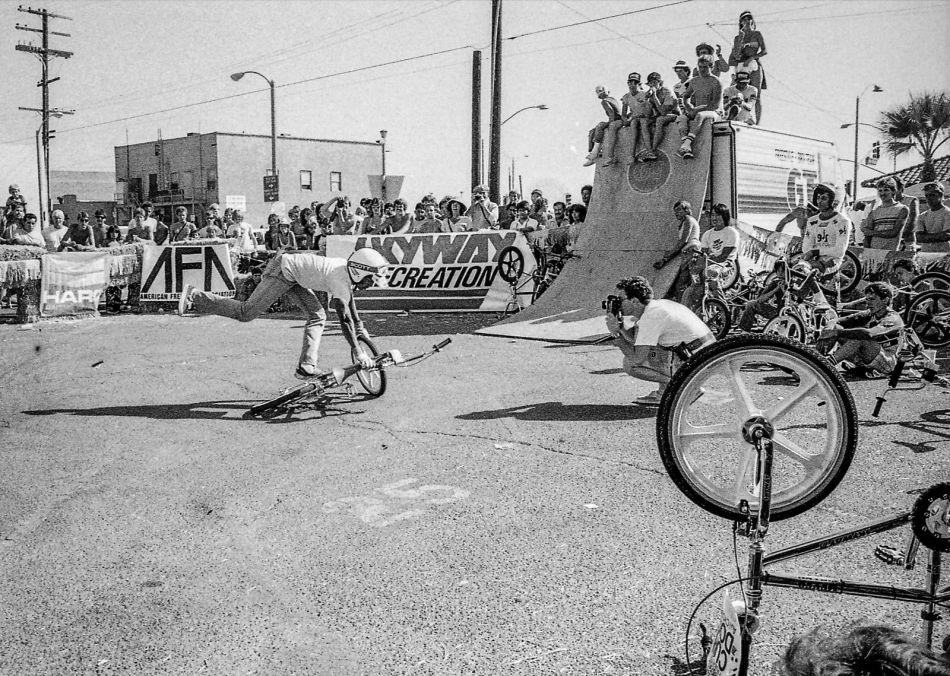 be.

Have you run out of copies?
Bill Batchelor: I have some left but will run out very soon. I am talking to the printer about a possible second printing. Order now if you want one, this could be it.

Where can people find more information on the book?
Bill Batchelor: Go to billbatchelorbmx.com to order or follow my Instagram @bill_batchelorbmx.