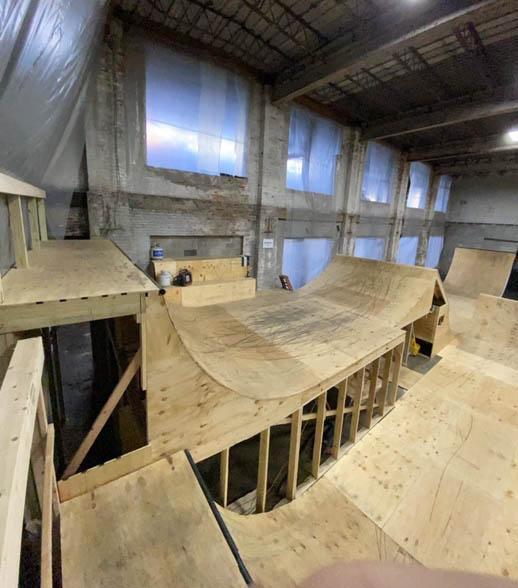 Nick Bruce: It took a handful of months of just browsing, but once I was serious about it, it might have taken one month & many phone calls & emails that didn't go very far.
Next step: Park design. Who helped with the design?
Nick Bruce: I honestly designed it all of myself with a little help from friends for a second opinion. I mainly just wanted to build what I enjoy riding most & things that aren't available to ride in Cleveland.
How long did it take to build the ramps?
Nick Bruce: The build only took 1 month! Thankfully my good friend Paul Radosevich who builds the ramps at Ray's MTB helped me a lot in between his own projects. My dad & brother helped a lot with framing almost everything in one day, & he sheeted the vertwall with his buddy Gary, which was a mission with the old bricks breaking apart as they screwed into it haha.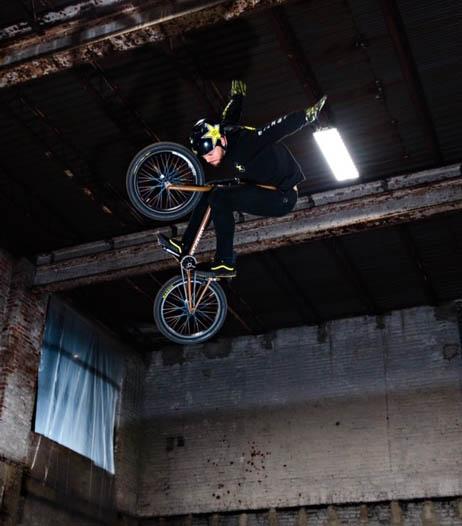 I hired Cory Wiergowski who has his own ramp building company (Ramped Construction) to handle the big resi quarter & spine chunk & Jay Scott whom I hired out for the step up. Everything turned out super great & went together very quick!
How does it feel that in these times you have a spot to ride?
Nick Bruce: It feels unbelievable. It's been a huge blessing not only for myself but the couple of friends that get to ride it with me. It's been a little sanctuary for us, so we aren't going too stir crazy in the house. I really can't believe I happened to build it right before a pandemic. It has felt surreal having the place & now it's just hard to imagine life without it.
How far of a drive is it from your home?
Nick Bruce: 15 minutes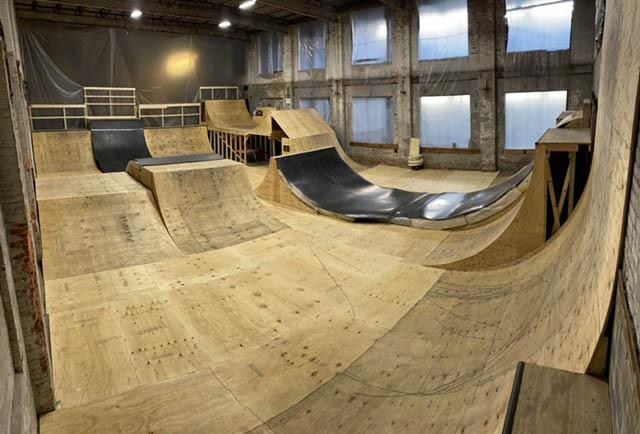 What are the Covid-19 restrictions where you live at the moment?
Nick Bruce: No access to public parks, a lot of shops & restaurants are closed, no social gatherings, & I'm sure there are more but these are the main ones that I've noticed.
How big is the park?
Nick Bruce: It is just under 5000 SqFt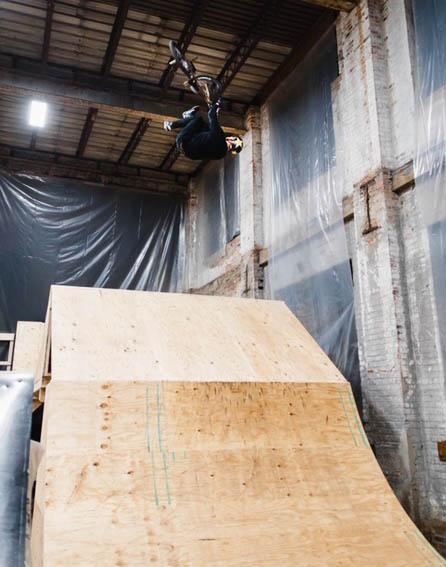 What's there to ride?
Nick Bruce: Big resi box & big resi quarters, & resi spine. A gigantic step up, that videos & photos don't do much justice for haha. & a little driveway.
Who helped out finance the park?
Nick Bruce: Technically no one, but I couldn't have built it if it wasn't for the great support I receive from all of my sponsors. Thankfully I do a decent job at saving my money & it allowed me to build a dream skatepark.
If you need something built or moved, who are you gonna call?
Nick Bruce: Paul Radosevich haha. I already have plans to build something with a hip next to the box, now that we have some time before events. I've been wanting to build a hip & I finally have an idea of where & how, so maybe that'll be done in the near future.
Have any "world-firsts" happened at your place?
Nick Bruce: Hmmmm, not yet haha.
W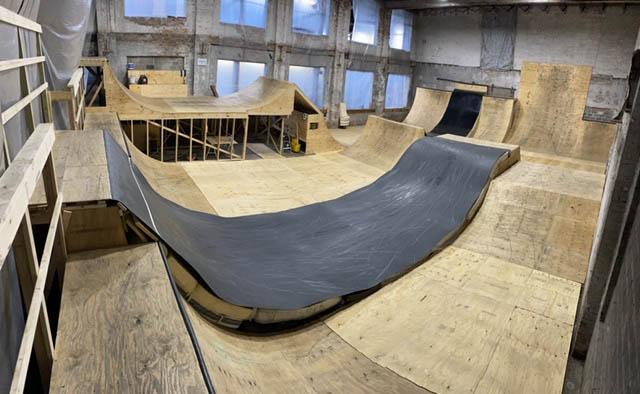 as it all worth it?
Nick Bruce: 1000000000000%
Thanks to?
Nick Bruce: Thank you to my sponsors, Rockstar Energy, USA cycling, TotalBMX, WeedMaps, & AlienationBMX for their support! My girlfriend Chelsea for helping me find this building! My friends; Paul Radosevich, Cory Wiergowski (@RampedConstruction), my dad, my brother, Jay Scott, Jay Dalton, Tommy Crail, Gary Rosile, Marcus Christopher & his dad, Nick Yanetta, Ty, Shawn Barresi , Phil Hudson, Tyler Trueman, & others that have helped clean, film, anything, it's really appreciated! & thank you Bart for this interview!