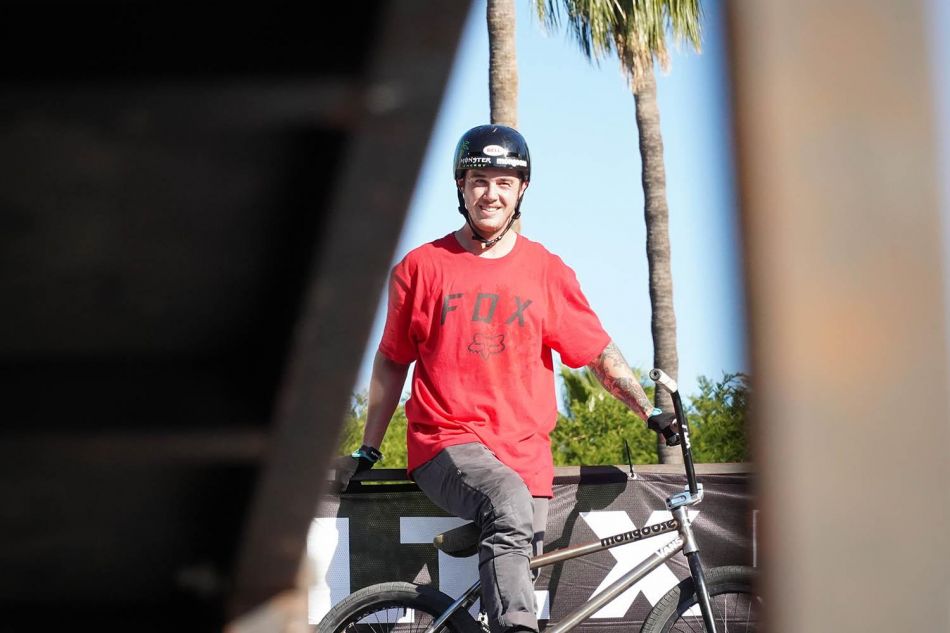 Pat Casey: It feels great! I'm bummed that I'm not traveling and seeing all of my friends, but I'm very fortunate to be able to walk outside and ride.
Who helped with the design?
Pat Casey: I actually came up with the design myself. Then when building, we had to tweak it here and there, but ultimately I stuck to what I originally planned. Had many builders on the backyard project, and all have been amazing.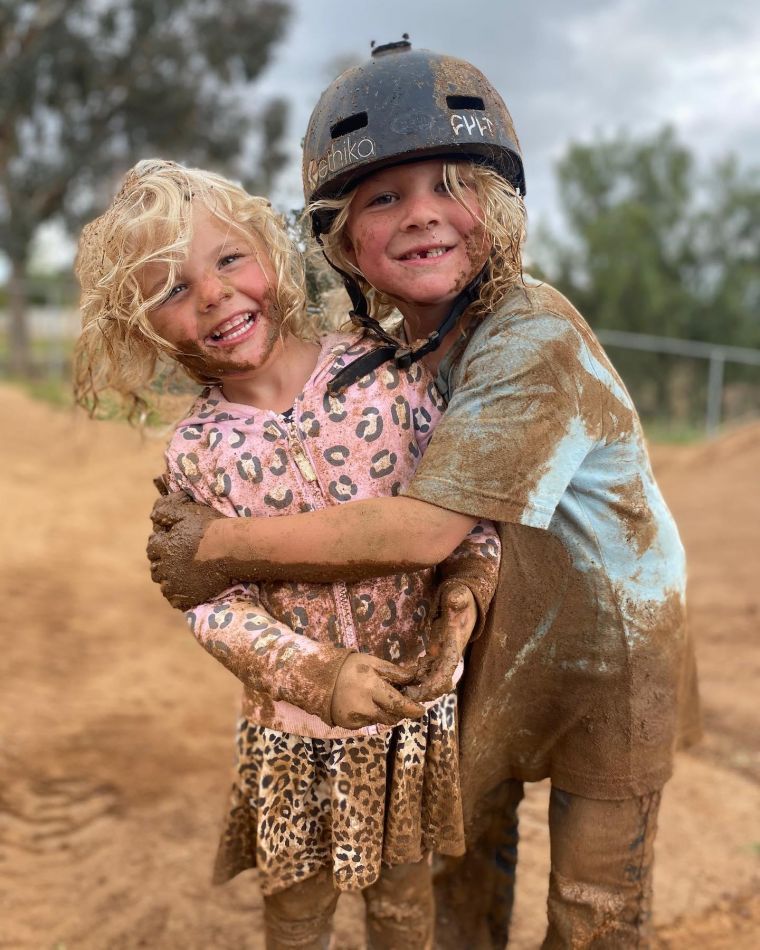 How long did it take to build the ramps and who offered help to put it together?
Pat Casey: The first section of the ramp took about a month. Then we added the dirt the following year, then the second part of the ramp the year after that. Monster has been my biggest supporter of the backyard ramp, however all of my sponsors have showed continued support through all of my crazy backyard ramp ideas.
How does it feel to be able to ride the backyard with Reid?
Pat Casey: IT'S AWESOME. REID IS AMAZING. HE CONTINUES TO IMPROVE DAILY AND LOVES TO RIDE, IT'S HONESTLY SO SICK.
Are the trails a piece of work to maintain?
Pat Casey: Since I live in SoCal they aren't too bad. We don't get a lot of rain, so maintaing them isn't too bad.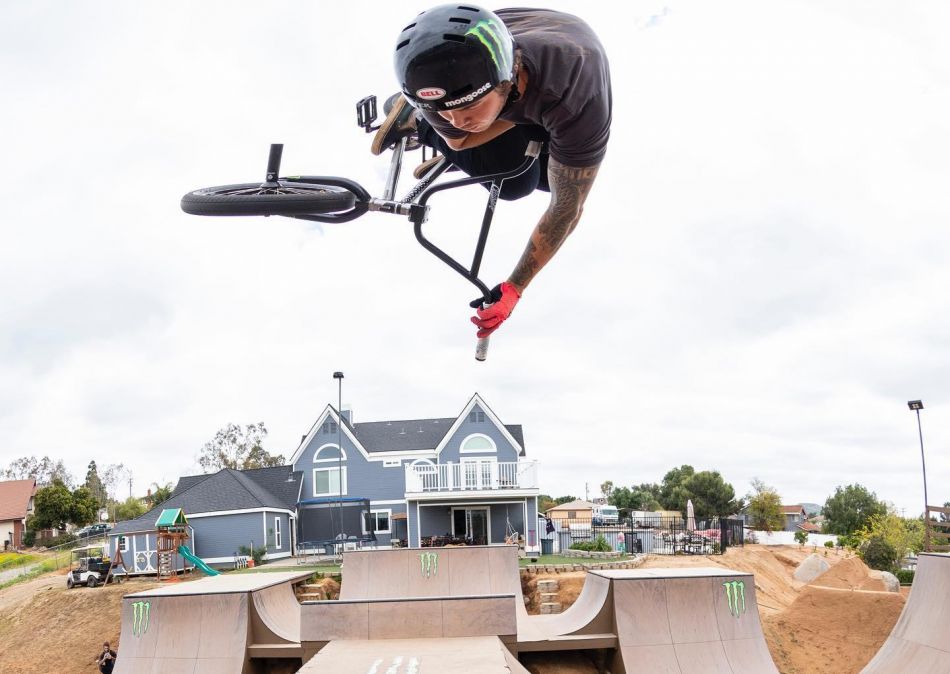 What are the Covid-19 restrictions where you live at the moment?
Pat Casey: I live in Riverside CA. Right now, there is a stay at home order until May 15th ( which will probably be pushed back) We have to wear masks in public, schools are not in session and maintain social distancing (6 feet apart). These are some weird times.
Who helped out finance the park?
Pat Casey: My sponsors have all been a major part of helping me with the park. I never thought it would be as big as it is, and I have my sponsors and family to thank for that.
If you need something built or moved, who are you gonna call?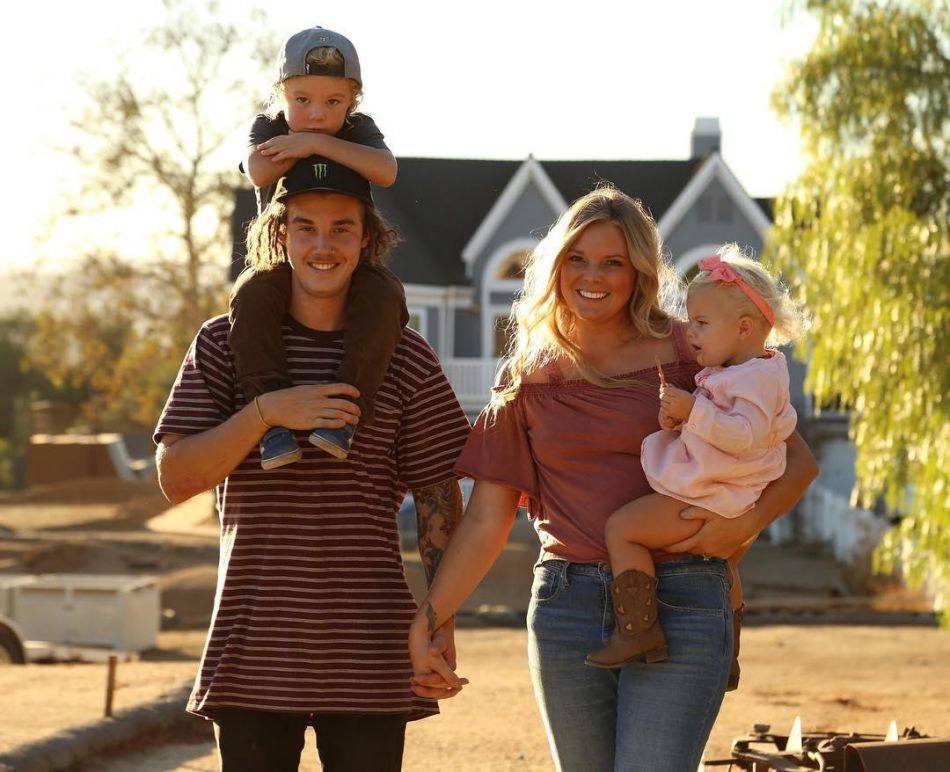 Pat Casey: Ghost busters! No, I'd probably call Jacob Bailey to help me out.
What was the sickest session in the yard so far?
Pat Casey: There have been so many sick sessions. I love riding with my friends and learning new tricks. Definitely have had fun riding the 110s on the ramp more recently though.
Thanks to?
Pat Casey: Monster, Mongoose, Vans, Fox, Ethika, Bell, and Neuro XPF for believing in me and helping make my dreams a reality

Pics from Leigh Ramsdell, Ryan Fudger, Pat Casey.