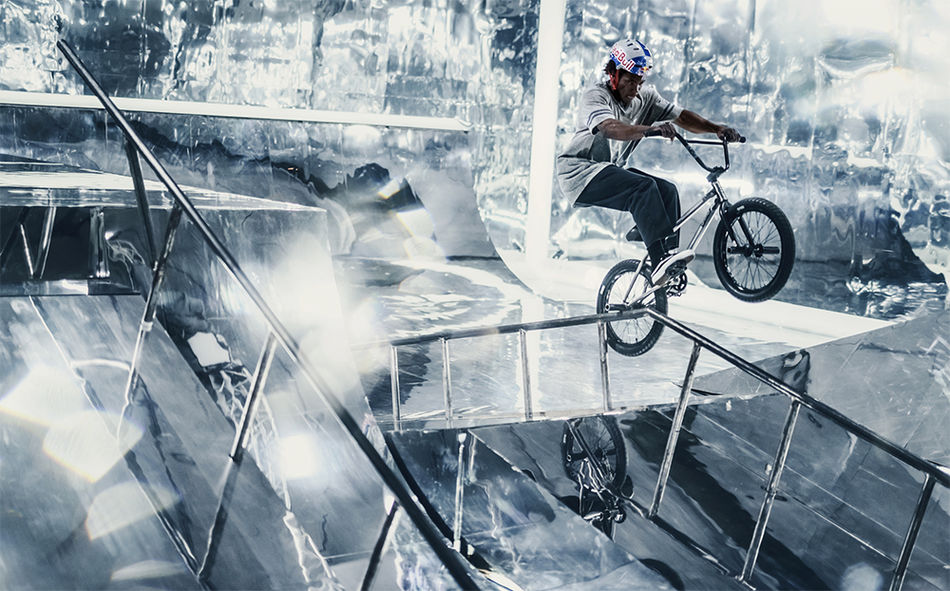 Both riders put all the meat on the spit giving the best they could and showing that it's a scenario that not everybody can dominate, but what started with a cautious riding kept growing as soon as the hours went by. The technique and complexity of the tricks in such an unusual set up turned what happen throughout those two days in pure magic.
Adams managed to create unlikely lines playing with manuals, nose manuals, double peg, crank arm, barspins… In order to process all what this young rider is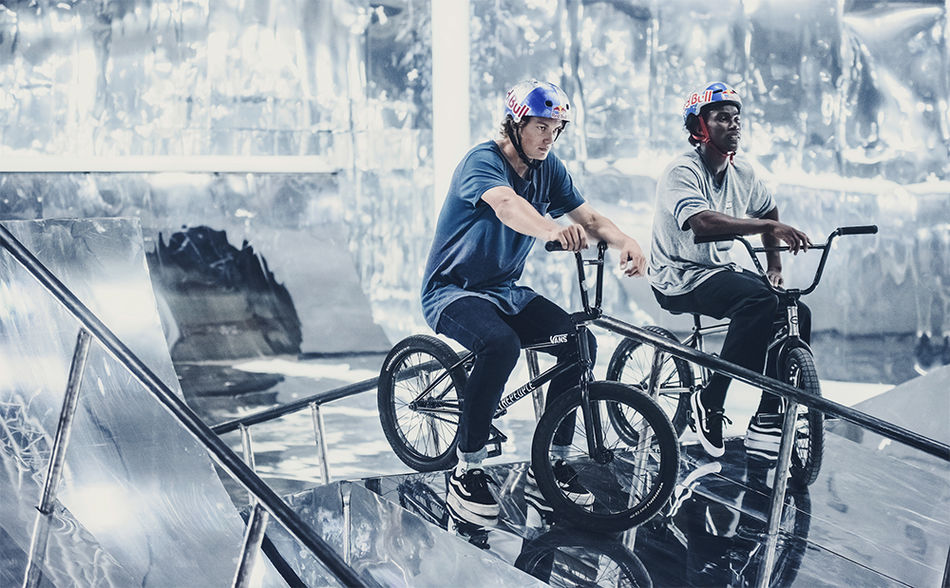 capable of doing in one single line you need to write down each one of the tricks in a notebook so that you can then do a final addition without mistakes.
Thölen on his side performed several transfer tricks, highlighting his Fakie-Alley Oop 360, which was unbelievable to watch. The amplitude and flow the German brought to the Mirror Park were a pleasure for the eye.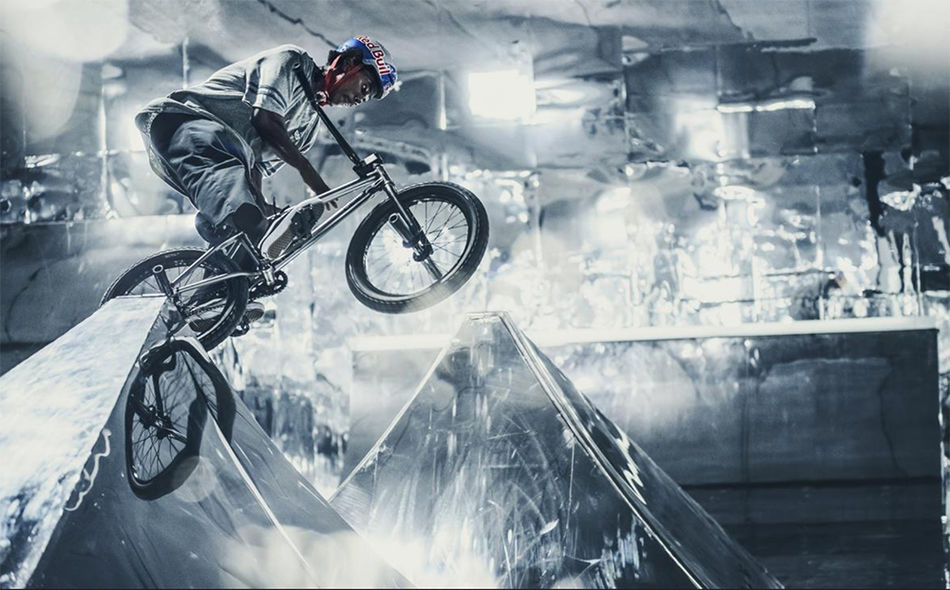 Courage has defined Mirror Park as "a different and very positive experience. A real challenge who has enabled me to see my limits and evolve a lot, improve my self-control, my actions in the street and keep being motivated. I've learned that there are no limits in BMX, just the ones you create."
On the other hand, Paul said he "had taken the project with great motivation because riding in a place like this can only happen once in a lifetime. The real difficulty was to isolate my mind from my own reflections on the ramps because it was hard to calculate the distances. It has not been easy to ride Mirror Park, but in the end it was a lot of fun," he concluded.
Photo credits © Sebas Romero / Red Bull Content Pool.