Unveiling one of the most exciting highlights of the day, Dennis Enarson's enormous double-whip transfer to the vert wall erupted the Málaga crowd, earning Enarson the event's Best Trick award.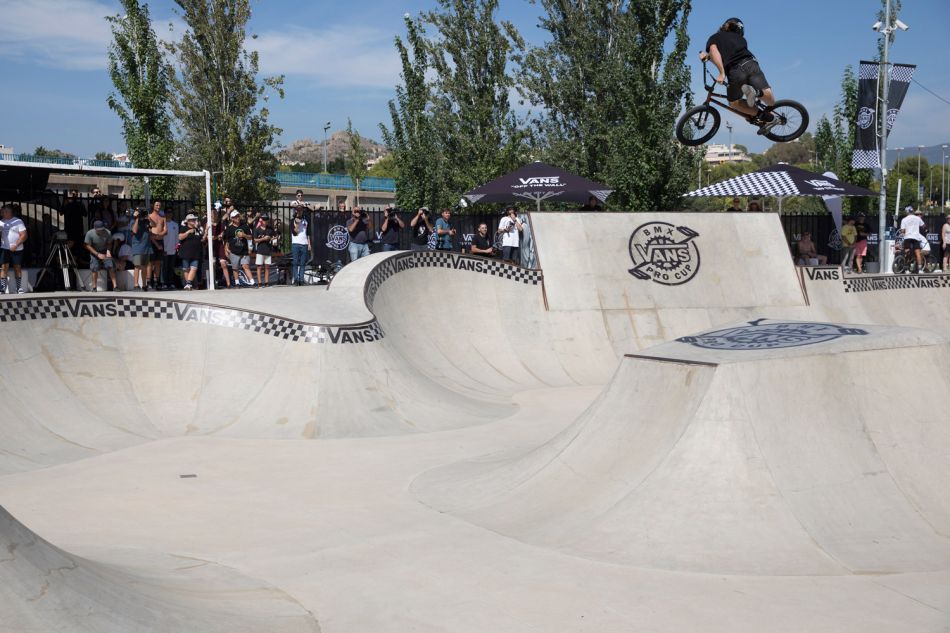 The top ten rankings from today's men's semi-finals and the top six women's semi-finalists will now join the leading tour pros in tomorrow's Vans BMX Pro Cup World Championship finals, September 23.
The official 2018 Vans BMX Pro Cup World Championships will broadcast live tomorrow, September 23 from Málaga, Spain on Red Bull TV and vansbmxprocup.com. To view the full list of 2018 results, information on how to watch the BMX park terrain World Championships on live webcast, and for more information on athletes, tour highlights, photos, videos and more, please visit Vans BMX Pro Cup online.
VANS BMX PRO CUP WORLD CHAMPIONSHIP SEMI-FINALS RESULTS -
Advancing to Tomorrow's Vans BMX Pro Cup Series World Championship Finals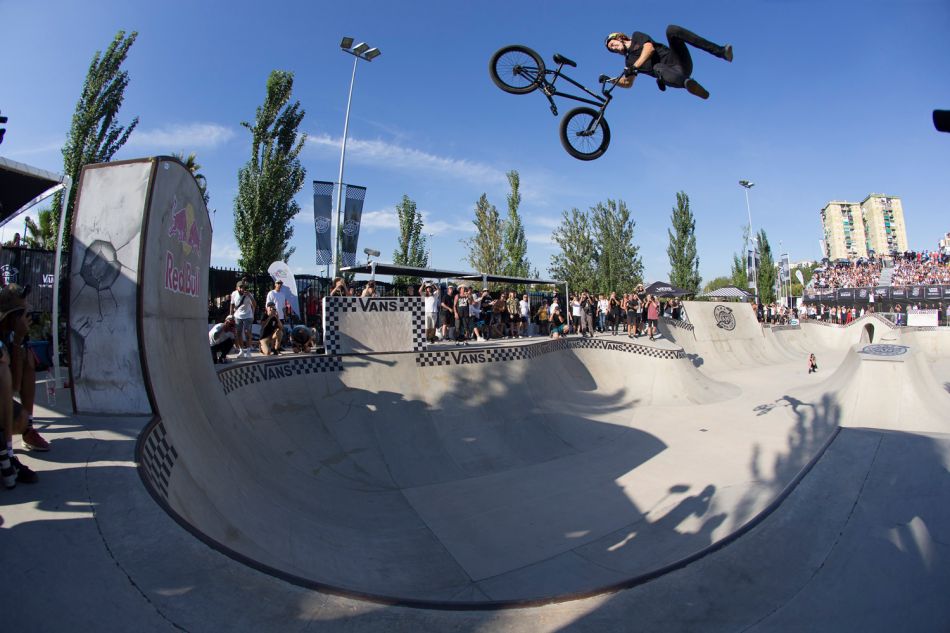 1. Chase Hawk USA
2. Matt Cordova USA
3. Alejandro "Pitu" Ibarra ARG
4. Pat Casey USA
5. Chris James AUS
6. Sem Kok NDL
7. Paul Thoelen DEU
8. Jayden Mucha USA
9. Miguel Cuesta ESP
10. Cody Pollard AUS
VANS BMX PRO CUP LEADING TOUR PROS
Pre-seeded to World Championship Finals
Larry Edgar USA
Alex Hiam AUS
Dennis Enarson USA
Boyd Hilder AUS
Jason Watts AUS
Kevin Peraza USA
Gary Young USA
Matty Cranmer USA
Kris Fox USA
Corey Walsh CAN
VANS BMX PRO CUP WORLD CHAMPIONSHIP WOMEN'S SEMI-FINALS RESULTS-
Advancing to Tomorrow's Vans BMX Pro Cup Series World Championship Finals
1. Lara Lessmann DEU
2. Lotta Gruber DEU
3. Hannah Roberts USA
4. Anahi Valentina ECU
5. Jay Lewis GBR
6. Mar Esquer ESP
VANS BMX PRO CUP WOMEN'S LEADING TOUR PROS
Pre-seeded to World Championship Finals
Teresa Azcoaga ESP
Angie Marino USA
Nina Buitrago USA
Nikita Ducarroz CHE
Perris Benegas USA
Jesse Gregory USA