FISE WORLD SERIES 2018. Check out the Park Plans and Schedule for Montpellier - France. It's only a matter of weeks to go until the biggest action sports festival of the year takes place in our home town of Montpellier, France. This is the flagship event of the tour and there is a massive amount of BMX action taking place on 4 different Parks.

BMX FREESTYLE PARK. Here you can enjoy the UCI BMX Freestyle Park World Cup.
STREET. No prizes for guessing the Street Park is where you can check out the BMX Street competition.
FLATLAND AREA. For the first time this year we have the official UCI BMX Flatland World Cup.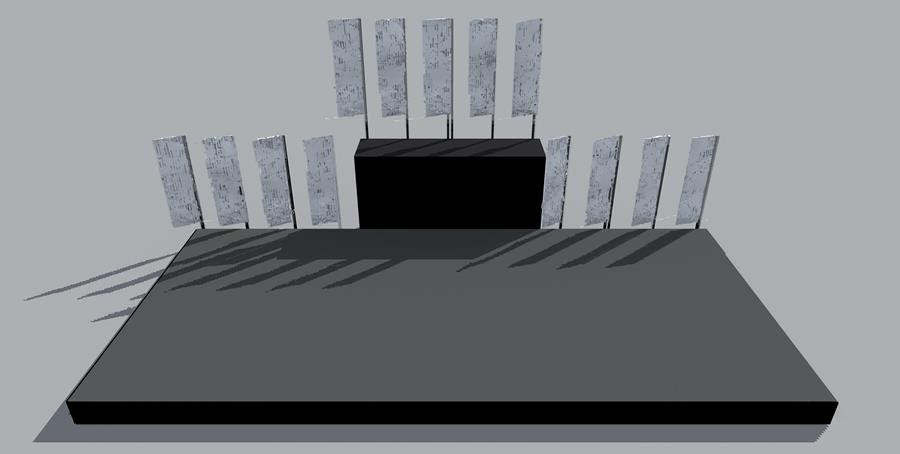 SPINE RAMP. You wont want to miss the BMX Freestyle Spine Ramp Pro competition which was a highlight of last years event!

From the 9th to 13th of May join us for 5 awesome days of BMX
Wednesday 9th May 2018
15h00 – 16h30 Qualification UCI BMX Freestyle Park World Cup Women
17h45 – 20h50 Qualification BMX Freestyle Park Amateur Groupe 1
Thursday 10th May 2018
11h40 – 14h00 Pré Qualification UCI BMX Freestyle Park World Cup Groupe 1
15h20 – 17h30 Pré Qualification UCI BMX Freestyle Park World Cup Groupe 2
18h30 – 20h50 Qualification BMX Freestyle Park Amateur Groupe 2
19h00 – 20h45 Qualification UCI BMX Flatland World Cup
21h00 – 23h45 Qualification BMX Freestyle Spine Ramp Pro
Friday 11th May 2018
10h30 – 12h00 Finale UCI BMX Freestyle Park World Cup Women
13h00 – 14h30 Demi Finale UCI BMX Flatland World Cup
13h00 – 14h45 Qualification UCI BMX Freestyle Park World Cup Groupe 1
15h45 – 17h30 Qualification UCI BMX Freestyle Park World Cup Groupe 2
16h00 – 18h00 Qualification BMX Freestyle Spine Ramp Amateur
18h30 – 20h15 Qualification UCI BMX Freestyle Park World Cup Groupe 3
Saturday 12th May 2018
10h00 – 11h40 Qualification BMX Flatland Kid & Junior
10h00 – 12h30 Qualification BMX Freestyle Park Junior
12h00 – 15h00 Qualification BMX Street Amateur
12h15 – 13h00 Qualification BMX Flatland Master
13h20 – 15h20 Demi Finale UCI BMX Freestyle Park World Cup
16h20 – 17h50 Demi Finale BMX Freestyle Park Amateur
16h30 – 20h30 Qualification BMX Street Pro
18h40 – 19h30 Contest BMX Freestyle Park Women Amateur
19h00 – 20h10 Finale UCI BMX Flatland World Cup
19h45 – 20h30 Contest BMX Freestyle Spine Ramp Master
19h50 – 20h30 Best Trick BMX Freestyle Park Women
21h45 – 23h30 Finale BMX Freestyle Spine Ramp Pro
Sunday 13 May 2018
10h00 – 11h00 Finale BMX Freestyle Park Junior
10h15 – 11h00 Finale BMX Flatland Kid & Junior
11h00 – 12h30 Finale BMX Street Amateur
11h20 – 12h10 Contest BMX Freestyle Spine Ramp Women
11h30 – 12h00 Finale BMX Flatland Master
12h30 –13h15 Finale BMX Flatland Amateur
12h30 – 13h40 Contest BMX Freestyle Park Master
13h45 – 14h15 Finale UCI BMX Flatland World Cup Women
14h30 – 16h00 Finale BMX Street Pro
14h40 – 15h30 Finale BMX Freestyle Park Amateur
16h00 – 17h20 Best Tricks BMX Street Pro
17h30 – 18h45 Finale UCI BMX Freestyle Park World Cup
18h50 – 19h30 Best Tricks BMX Freestyle Park

CHECK OUT THE FULL SCHEDULE HERE