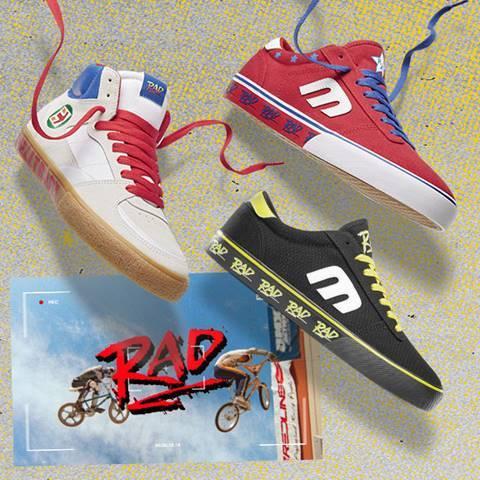 Directed by Hal Needham (Smokey And The Bandit, The Cannonball Run), RAD follows Cru Jones (Bill Allen), a small-town kid determined to win an infamous BMX race set on a nearly impossible course known as Helltrack. A sleeper hit upon its initial release, RAD has become one of the iconic cult films of the 1980s and amongst BMX professionals, spawning fan clubs and repertory film screenings for decades. Hal Needham, incidentally, was the inspiration for Brad Pitt's character in Once Upon a Time in Hollywood! The story and script for RAD was written by Sam Bernard and Geoffrey Edwards, produced by Robert L. Levy (Wedding Crashers) and executive produced by Jack Schwartzman (Being There, Never Say Never Again). You can stream the Special Edition of RAD at altavod.com/content/rad or purchase the 4k Blu-ray disc at HERE.


About UTOPIA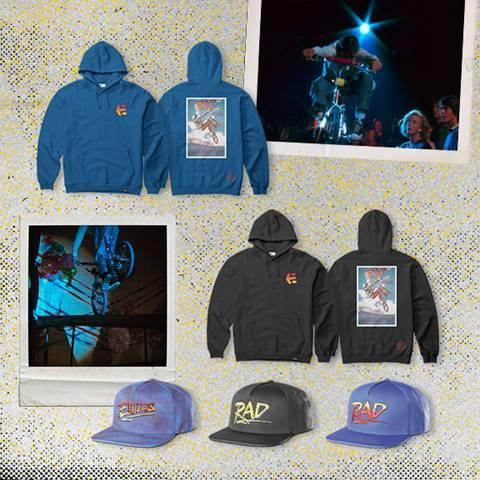 Founded in 2018, Utopia Media is a film distribution and sales company with a 'filmmaker first' approach co-founded by filmmaker Robert Schwartzman. Recent Utopia titles include official Sundance 2020 selection Bloody Nose, Empty Pockets; celebrated fashion documentary House of Cardin; Academy Award Winner Errol Morris' American Dharma; Annabelle Attanasio's Cannes breakout, Mickey and the Bear, starring Camila Morrone; Tim Heidecker's Adult Swim comedy, Mister America; Liam Firmager's portrait of trailblazing singer-songwriter Suzi Quatro in Suzi Q; and, the 4K restoration of Hal Needham's 1986 cult-classic, RAD, among others. Upcoming releases include the official SXSW 2020 comedy Golden Arm; documentary on the
improv legend Del Close: For Madmen Only; the TIFF breakout feature Shiva Baby; and more.
About etnies
Built by skateboarding since 1986, etnies is the first skateboarder-owned and operated global action sports footwear and apparel company. etnies not only pushed the envelope by creating the first pro model skate shoe, but it pioneered technological advances and changed the face of skateboard footwear forever. Today etnies' vision, led by owner and skateboarder Pierre Andre Senizergues, is to remain the leading skateboard footwear company committed to creating innovative products that provide the most style, comfort and protection possible. etnies stays true to its roots by sponsoring a world class team of skateboarding, snowboarding, BMX and MTB riders, and continues its dedication by giving back to each of these communities.