at the UCI Elective Congress in 2021 - to be held during the UCI Road World Championships in Flanders (Belgium) - and will end at the following Elective Congress on the occasion of the 2025 UCI Road World Championships in Africa.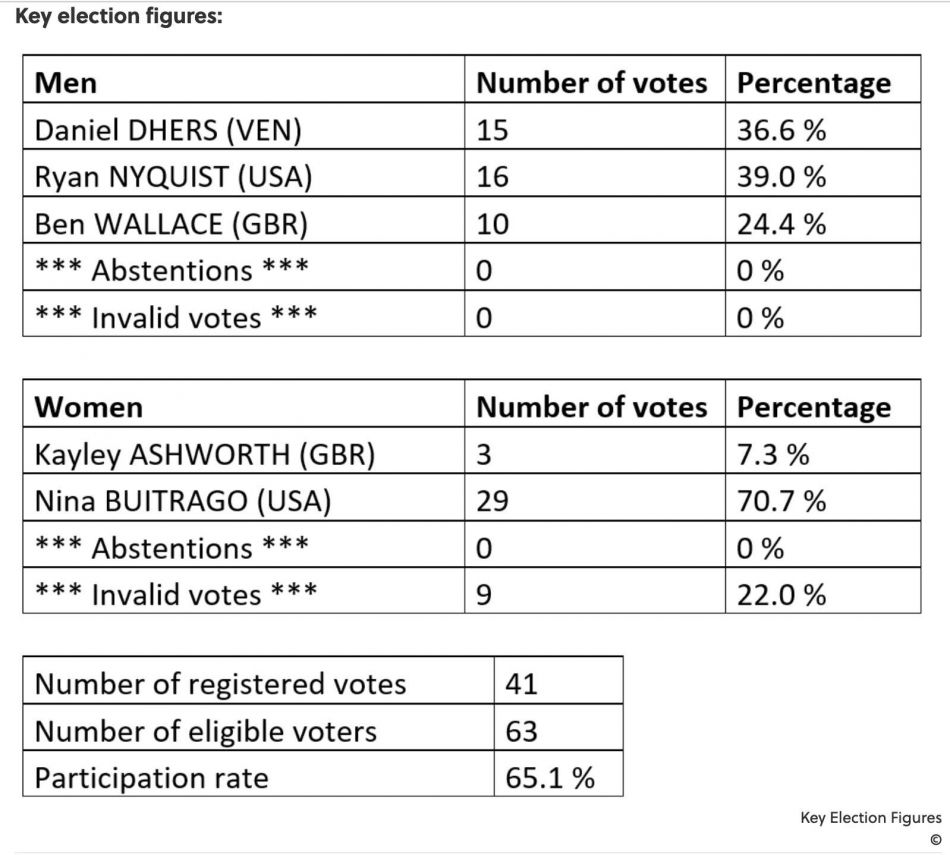 This election is part of the renewal of the UCI Athletes' Commission for the 2021-2025 period. Its new members will be elected by their peers during the 2021 UCI World Championships for the various cycling disciplines.
Since 2017, the Commission has been composed of 20 members, with each discipline or specialty – cyclo-cross, para-cycling, BMX Racing, mountain bike cross-country, mountain bike downhill, trials, BMX Freestyle, road, track and indoor cycling – being represented by two riders, one man and one woman.
The President of the UCI Athletes' Commission, a position currently held by Katerina Nash, is elected by the members of the Commission and sits for a four-year period on the UCI Management Committee, the Federation's executive body, which operates under the authority of the Congress.
The Commission has an advisory role which enables it to submit proposals to the UCI Management Committee. Its field of action mainly concerns the improvement of conditions for the practice of high-level sport, the protection of athletes in all its forms, the promotion of ethics and sportsmanship, the establishment of a direct link with the Federation's decision-making bodies, the information for athletes on significant regulatory changes and the orientation of athletes after their sporting retirement.
Subject to changes enforced by the ongoing global health crisis, elections for the remaining members of the UCI Athletes' Commission will be held on the following dates:
- Para-cycling: Cascais (POR), 9-13 June 2021
- BMX Racing: Papendal (NED), 17-22 August 2021
- Mountain bike (cross-country and downhill): Val di Sole (ITA), 25-29 August 2021
- Trials: venue and dates to be determined
- Road: Flanders (BEL), 18-26 September 2021
- Track: venue to be determined, 13-17 October 2021
- Indoor cycling: Stuttgart (GER), 29-31 October 2021.
The renewal process for the UCI Athletes' Commission will come to an end with the election of its President, which will take place between November and December 2021.


Photo by Aaron Zwaal / Ale Blie