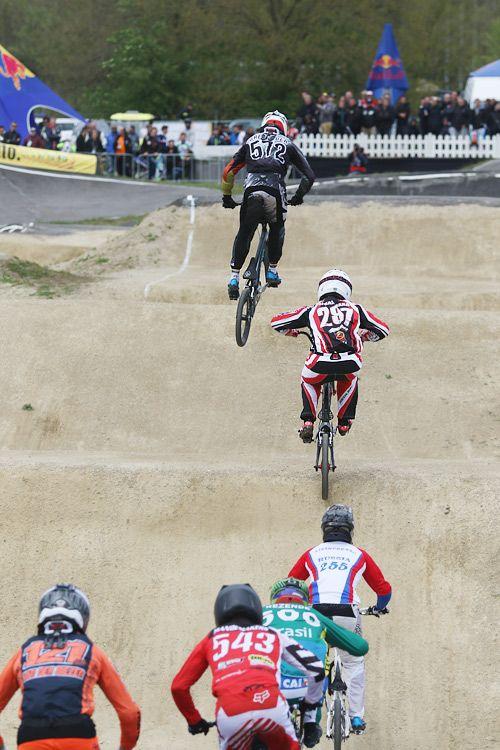 Can you explain what kind of sacrifices you have to make as a professional BMX racer to beon top of your game all the time?
Luis Brethauer: I don't think the sacrifices we - as professional BMX racers - make are any different from the ones of other top athletes of any sport that want to compete at the top level of their sport. To name a few: dedicating pretty much your life to the sport, not always having an easy time to keep your private life in line. But in the years I've also learned that there are different ways to achieve your goals and sometimes it might be better to not always take it too serious.

How important has your coach been on your road to Rio?
Luis Brethauer: My coach has been very important. Since I was a kid I've been coached by PH Sauze and I'm extremely thankful for his help throughout the years. But after my injuries in 2014 I somehow had the need for a change and started working with the German national coach Florian Ludewig. We didn't always have the easiest times – probably also because I'm not the easiest athlete to coach – but leading up to Rio we did everything as good as it possibly was in our situation.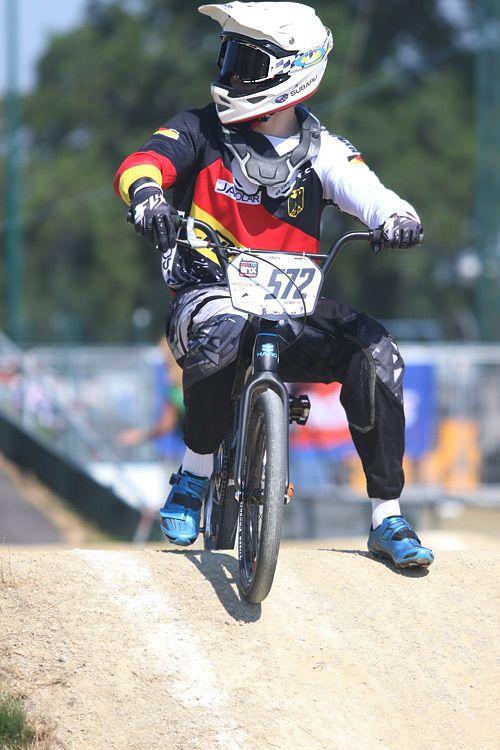 How did it feel being part of your national Olympic team?
Luis Brethauer: Like in 2012 it was a great honor and felt great. But on the other side the German Olympic team is pretty big so you're kinda just one of many. But still, having the chance to represent your country at the biggest sport event of the world feels amazing.

Did you get some social media updates done while you were in Brasil?
Luis Brethauer: My time in Rio wasn't too long, so I didn't post much. But yeah, Instagram got a few updates ;)

After disastrous test events on the Olympic track, what were your thoughts when you sawthe colourful track when you arrived at the Games?
Luis Brethauer: Well it looked amazing. At first I was a bit concerned about the painted lips but after the first couple laps it wasn't a problem at all. I think it was a great track, just right for the big show.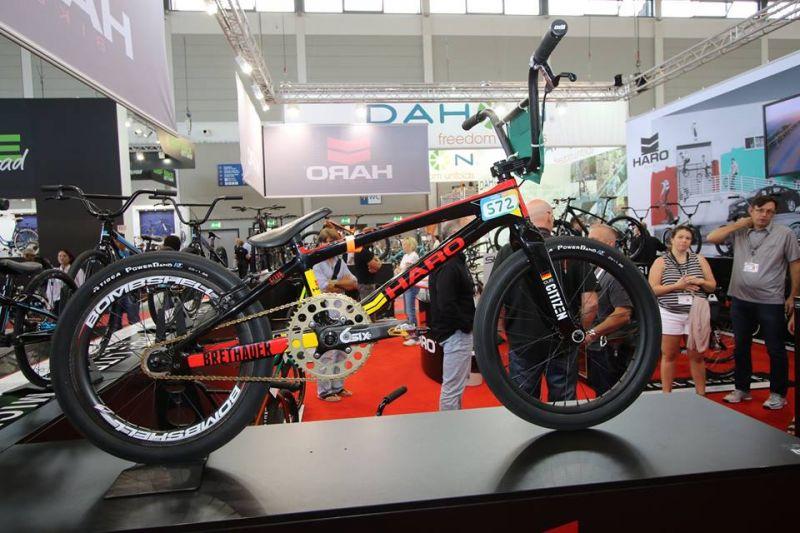 How much practice did you get on the track before racing started and was it enough?
Luis Brethauer: Haha I'm actually not really sure anymore how much it was, but it sure was enough. It was definitely more than at the World Cups. I think two sessions on two days and then a third before TT?!

How tight was security in Rio?
Luis Brethauer: As tight as expected, pretty much like London. At the entry of every sports venue and the village there was 'airport' security. But typical South American sometimes if you were in a rush you could just sneak by without anyone noticing.


Did it feel special being in one place with so many top athletes (from different sports) at the same time?
Luis Brethauer: Yes of course. I don't know how to call it but the 'vibe' in the village is something really special. I'm pretty bummed that I couldn't really enjoy it this time because I tried to focus on the event before and directly flew back home after with my injury.

Were you happy with your results?
Luis Brethauer: Yes and no. I know I'm not the top guy and I was aware that racing was going to be really crazy. My 'official' goal was to qualify for the semi and I'm really happy that I made that. But still my dream was to somehow make it happen and qualify for the main. So I'm a little disappointed that the semis didn't work out for me. And of course my crash and the injury were stupid but that falls under the category of shit happens.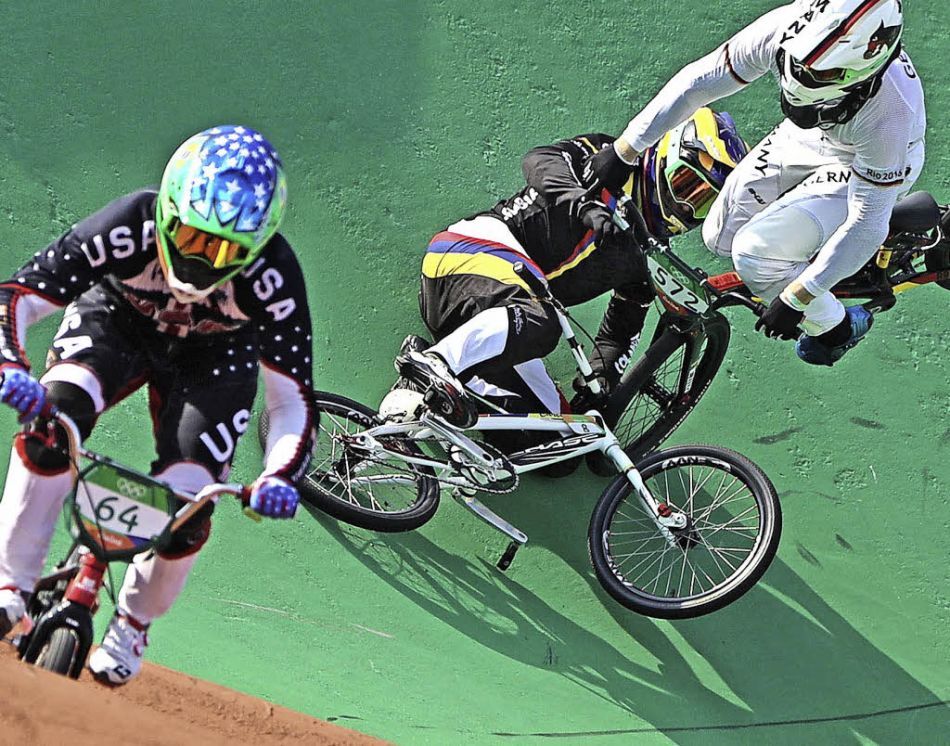 Do you have a moment during the race where you wish you had made a different choice?
Luis Brethauer: If there's one moment, it would be the third quarter where we had a really strong headwind gust on the second straight and Tory used the emergency brake before the bermjump in the lead. David, Jefferson and I also braked and rolled through which lead to a terrible time and an outside position for David and me in the Semi. I don't know if it would've worked out but If I would've pulled through and jumped the berm, I would have probably had a gate position further left in the semi.

Who were your picks for the gold one week before the race (men/women)?
Luis Brethauer: For the girls I was pretty sure Mariana is gonna take it. For the men I wasn't really sure, but I actually really thought Maris will have a good chance to take it for a third time.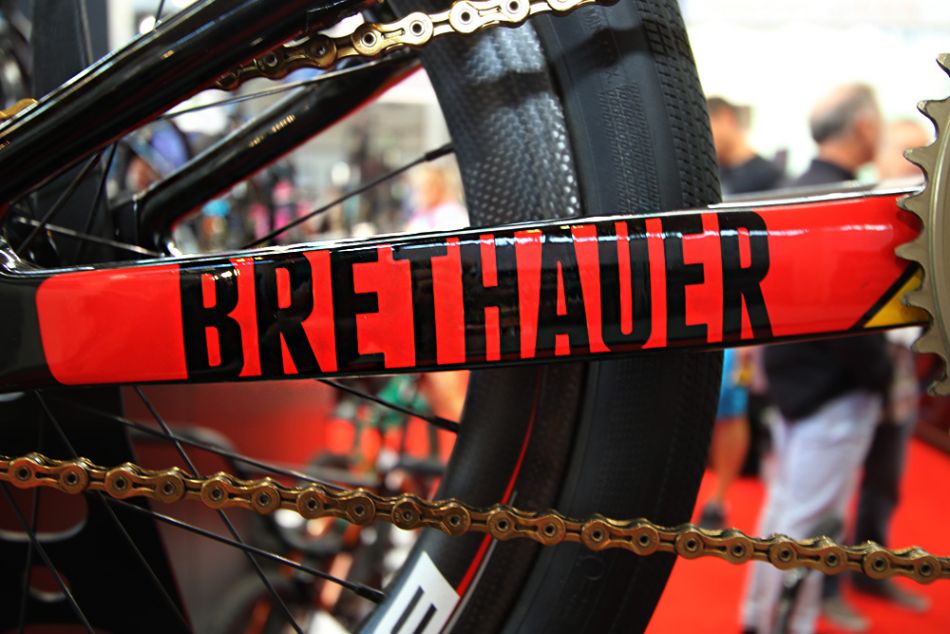 Ever since you made it back home, have things changed much after the games?
Luis Brethauer: Not really. BMX had really good coverage on German TV and the sport got a lot of attention. So especially in the bike community a lot of people saw the event and, from what I've heard, liked it a lot. But in general it hasn't changed a lot. It sure was another important step in the right direction but the average German Sports fan is back to "I only care about soccer" since the day the games were over. Unfortunately, as far as I think the only chance to get more attention in between the Olympics would be to have a really successful athlete who pretty much wins every race so the media has their hero they could celebrate on a regular b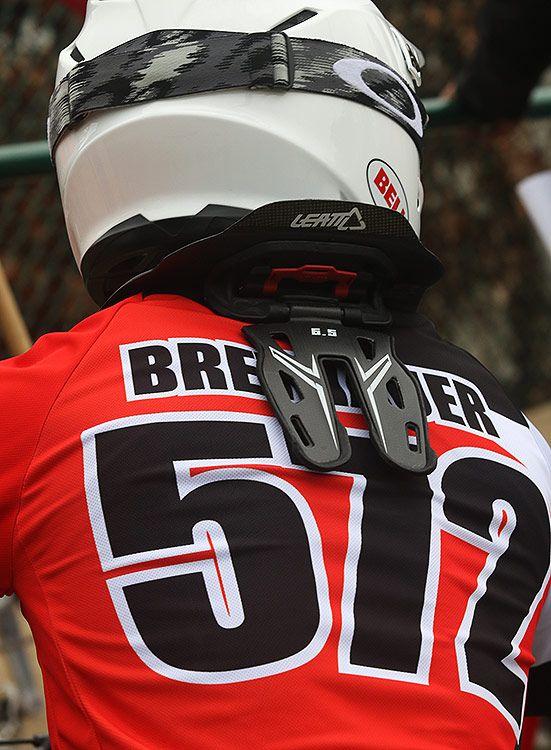 asis. But still without a permanent supercross track and a pretty small support budget from the federation this is extra hard to achieve. But then on the other side we would only get more support if we would be more successful so it's kind of a vicious circle.

Did you do any special appearances back home as an Olympian?
Luis Brethauer: Na, not really. One time on national TV from the studio in Rio and then a couple regional TV and radio shows back home. Oh and I opened a pumptrack at a kindergarden here in Berlin ;)

Are you going to put all the effort into it again to do it all over in Tokyo 2020?
Luis Brethauer: I'll see how the next couple years will go for me before I start thinking too much about the next Olympics ;) I think I will try a little different approach this time and will focus on taking one race at a time.

Last words: I thank everyone who supported me over the years, family and friends, coaches and training partners and of course all my partners that help me to still live the dream of riding this small bike for a living.