Team). Best Slovenians were Tilen Frank (BSX Racing Team) & Jure Gorše (Rajd Ljubljana) in 5th and 6th place respectively.
The main event of BMX Race Ljubljana Powered by Toyo Tires came on Sunday with the UCI C1 race. Competition on this race was even stronger as UCI points were in play, and of course also a substantial prize money. Main battle of the day was elite men finals with neck and neck racing all the way to the finish line. Italian, German & Danish national team riders were all aiming for the victory and they were close to each other all the way to the last berm and spectacular crash of Germans Ballbach and Kay Stindl (Performance Team Stuttgart). Jimmi Therkelsen (Copenhagen BMX Club) was however fastest throughout the day and also claimed the victory with Italians Michele Tomizioli (Prototype Performance Team) and Furlan in 2nd & 3rd respectively. Junior men race was exciting as well, with Italian Federico De Vecchi (Prototype Performance Team) claiming the top of the podium.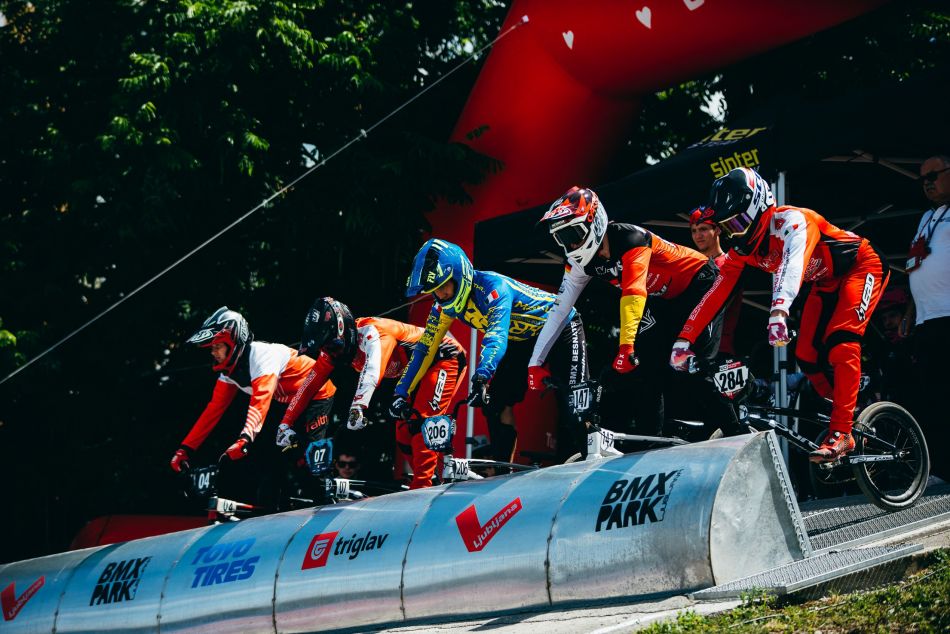 Jimmi Therkelsen, race winner elite men: "The weather in Ljubljana was hot, but I really, really enjoyed the race here. The atmosphere was nice and the track was nice. Good day for me for sure. Obviously there are not that many elite riders here, but the club did a good job making a great event.
If it was my call I would like to go to the Olympics, but it's a long ride all the way to August and to Worlds next year. This was good for me, I got the points and I will take them. But it's just one step on the way and the road is still long."
Mattia Furlan, 3rd place elite men: "Seems like I really like it Ljubljana. The first time I came here I won on both days, last year I won on Sunday. This year was the hardest one, as we had German national champion, fast guy from Denmark and more Italians. The track is tight, as you saw we're a little bit tight on th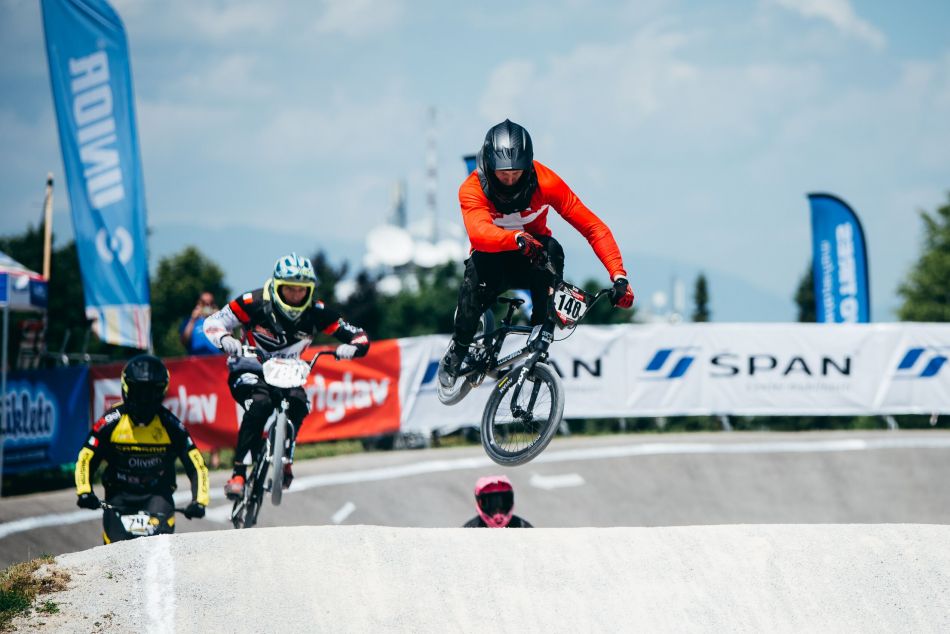 e first turn, with elbows out. But we're here for racing and it was good racing for sure.
I came here to win, I didn't come to get third. I had a good first straight, but I came in the first turn together with the German champ and I went out of the perfect line. I was lucky later when the Germans took themselves out. So I was third and I take it."
Local fans saw Slovenian victory in Challenger 17+ category - thanks to Tilen Frank (BSX Racing Team); after the race he said: "Great racing, everything was happening so fast. I have to relax and take a deep breath. Race was perfect. I came to Ljubljana to win and take new AlpeAdria BMX Cup points. I did it and of course I'm happy."
Slovenian did also excellent in the junior categories where they took most of the races - despite the strong international competition. This is the result of the expert work that is happening in three main centers - AjdoviÅ¡Ä ina, Maribor & Ljubljana - but young riders also came from other parts of Slovenia. More and more of them are entering international races and they're getting better & better. This is a solid base for bright futu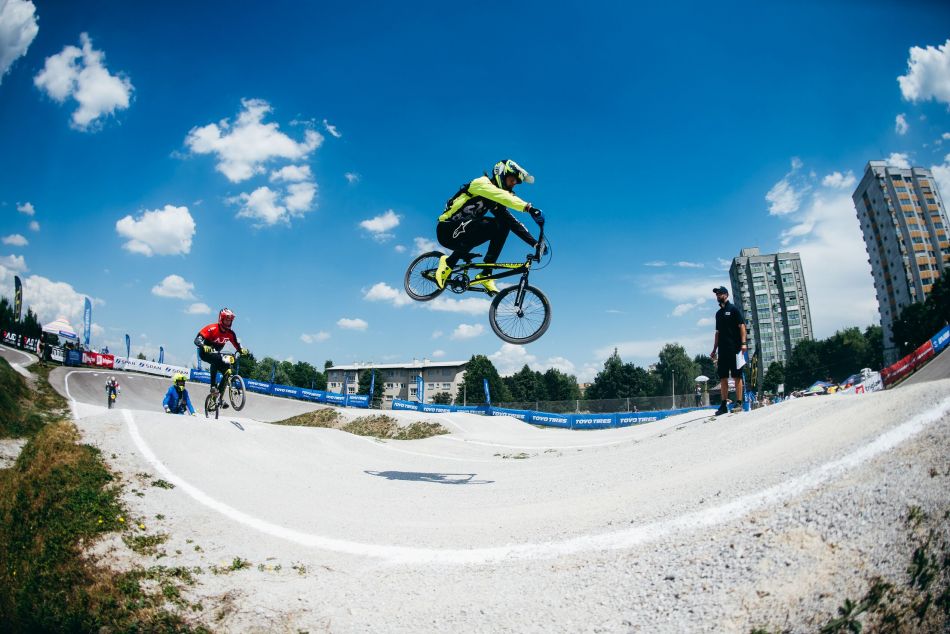 re of Slovenian BMX racing, meanwhile we can also easily say that race in Ljubljana - organized by Cycling club Rajd - has found its place in the international BMX scene. See you in 2020!
Elite Men:
1 140 THERKELSEN Jimmi DEN 60 points
2 284 TOMIZIOLI Michele ITA 45
3 74 FURLAN Mattia ITA 40
4 206 SCIORTINO Martti ITA 35
5 303 STINDL Kay GER 30
6 147 BALLBACH Jonas GER 25