in a row for a couple hours each day and I just re told my life to him. He recorded all the conversations and he then went home and listened to it all back and started piecing it all together. From there, we jumped on a few hour long phone calls to talk more in depth on certain parts of my life or help him better understand certain parts. It was actually super cool re telling / re living my story.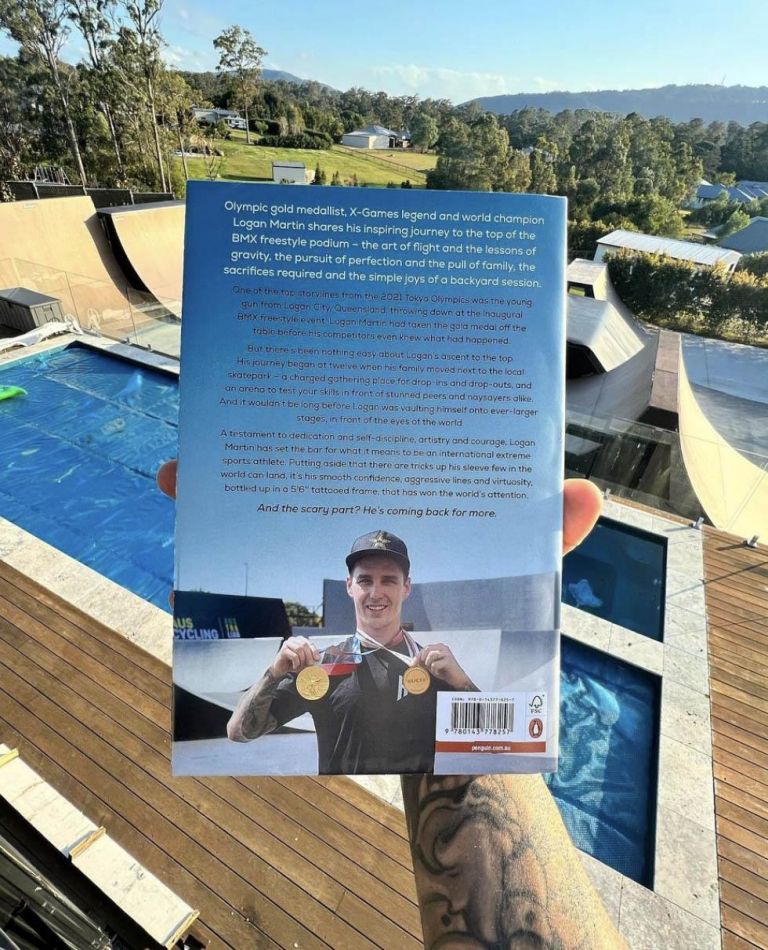 How many days have you spent with the author in order to get the text right?
Logan Martin: A lot of time has gone into it. Lots of reading on my behalf haha! Once he started to piece it all together, he would send me each chapter, which I would read over and make sure it's all correct and made sense.

Does the book have photos?
Logan Martin: The book has 32 pages of photos. All the photos are from my good friend Wayne Can't which has pretty much captured photos of me riding since the very beginning.

Did you get help from others?
Logan Martin: Scott also interviewed some of my family and friends. My Wife, my mum, Jaie Toohey, Andy Buckworth, Wade Bootes all have their own sections thrown in between some of the chapters which is so cool!

Is the book your story of how you live(d) BMX?
Logan Martin: The book pretty much reflects my entire life. What I've done up to this point in BMX, also what I did when I was a kid. The type of mindset I've built along the way. Certain situations that I've had to face, there's a cool story in there about the rivalry myself and Daniel Dhers had and why we didn't speak a word to each other for the first 6 years of my career.

How does it feel to have documented your BMX life in a book?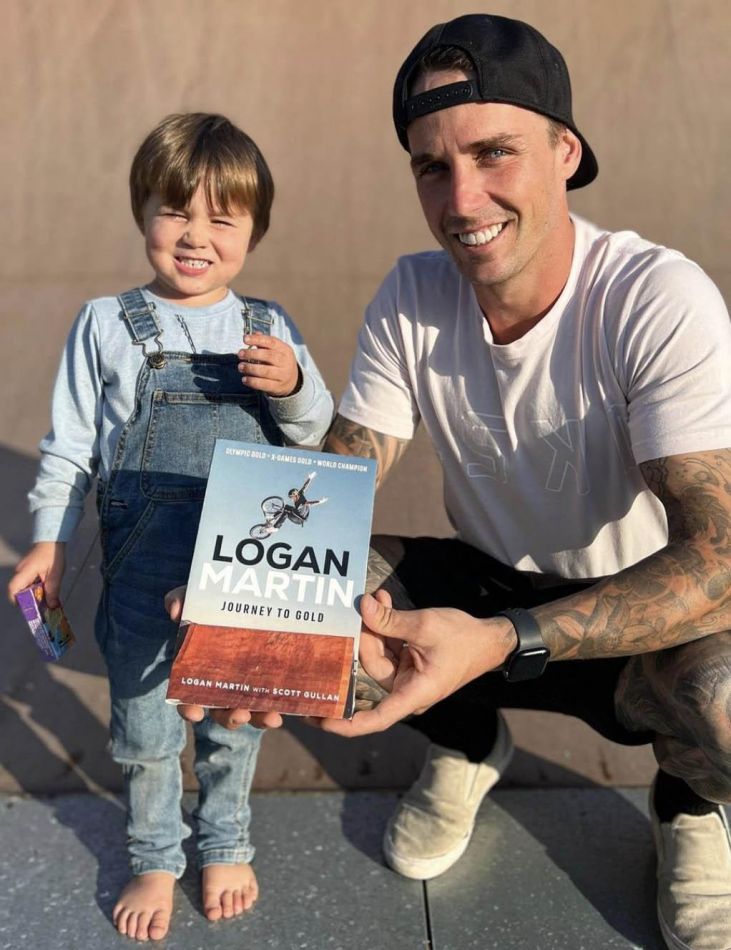 Logan Martin: It's such a good feeling! I've always loved the idea of having a book about my life so I definitely couldn't turn down the opportunity.

You're not done yet riding BMX, do you think there will be a next one?
Logan Martin: I'm definitely not done but I think it's a great time to do an autobiography. I am actually bringing out 2 children's picture books next year with Penguin which is pretty awesome! As for another autobiography I'm not sure, anything is possible right!?

Did the publisher handle all the printing/distribution/sales of the book?
Logan Martin: Yes! They've got everything covered I've just got to promote that I have a book coming out which makes things a lot easier for me! Penguin have been real good to work with on this!

How was the feedback on the book from your friends/family?
Logan Martin: It's obviously not out yet but they are really excited about it!

Where can people find more information on the book?
Logan Martin: The links for Australian purchases and International purchases are in my link tree link below.
https://linktr.ee/Loganmartinbmx