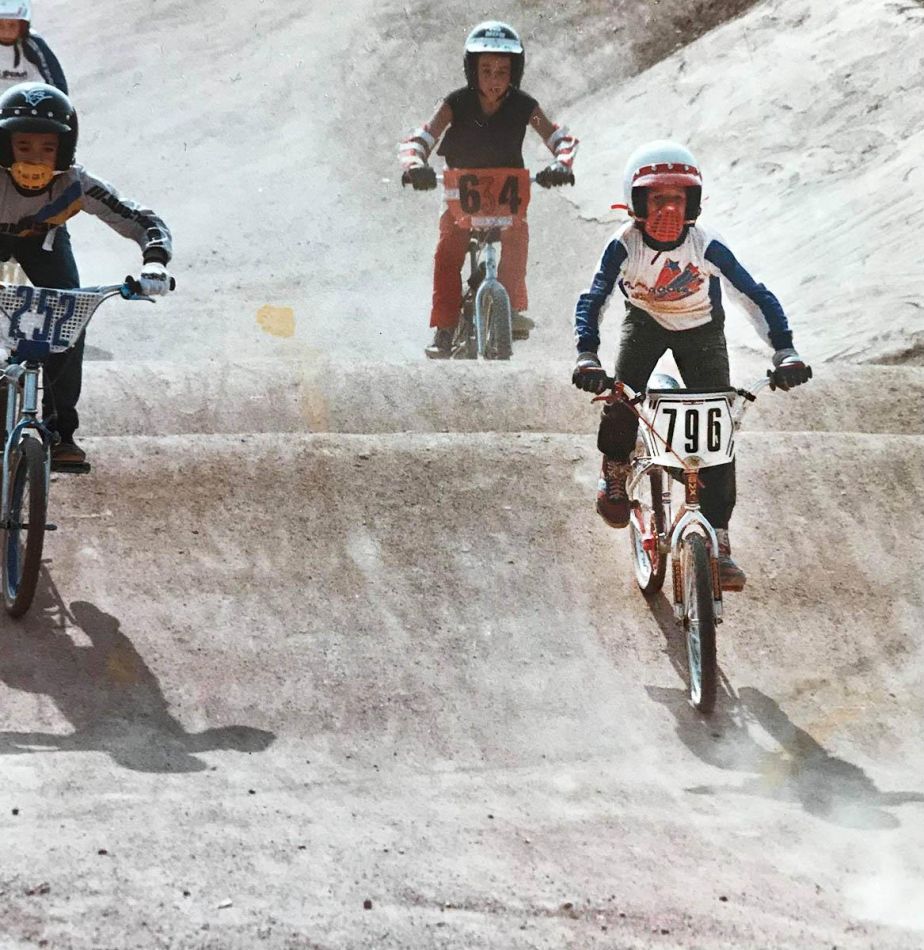 Who were some of the BMX riders that you admired back in the day?
Jon Western: In the early '80-s Malcolm and Sue Jarvis ran the Mongoose team and Mongoose was very heavily advertised. I admired people on the Mongoose team; Andy Rufflell, John Greaves (he was my age group), Sam Jarvis etc. I was lucky enough to get a Mongoose Californian for christmas that year.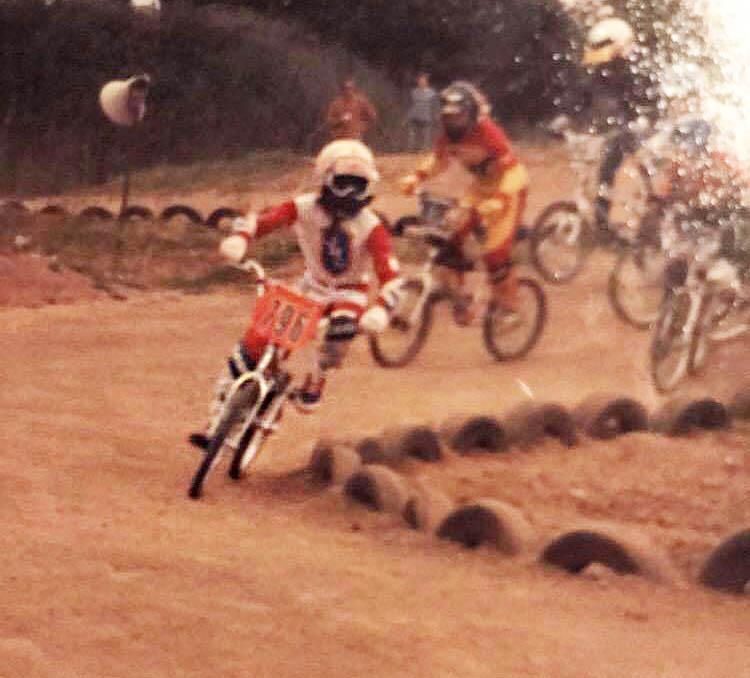 I also recall the JMC team becoming the World Championship team. I dreamed of riding on the factory team and being as fast as Darrell Young, I also watched riders like Dale Holmes and Rachel Holmes and Winnie Wright (RIP) racing their JMC's in the UK, I was very lucky to get a JMC Shadow built to my custom spec for x-mas the year after my Mongoose.
Do you feel there is a need for BMX products to survive for history's sake?
Jon Western: Like any sport, knowing the history is important so collectors are helping to preserve the knowledge and history.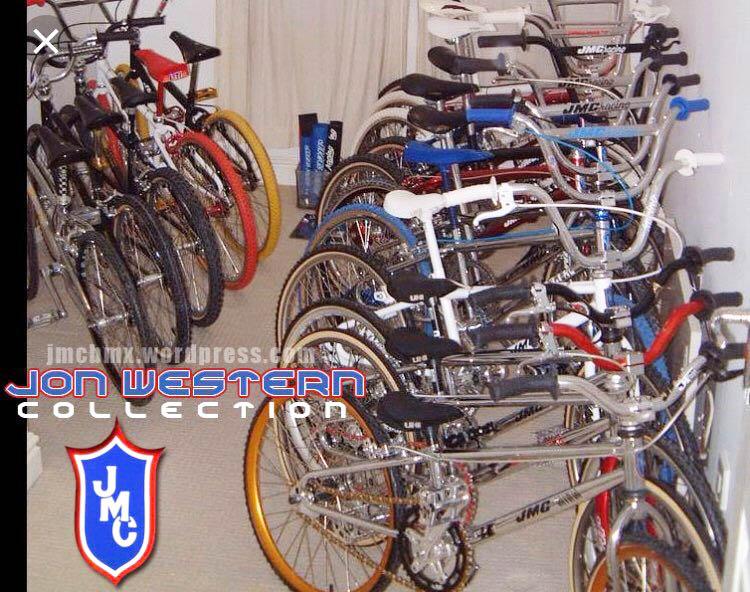 How long did it take you to get your collection together?
Jon Western: I put my first JMC collection together between April 2004 and March 2006. My aim was to build one of each of the eleven JMC 20" models. Soon after I also added a JMC 16" Pit and 24" Cruiser. At that point I thought I had finished my collection. I then took a break from collection for about 7 years.
When I got the bug again, I decided at this point to break down my collection, sell off all the parts, and the refinished frames, and start collecting only JMC items, frames, forks handlebars, seatposts, and soft goods.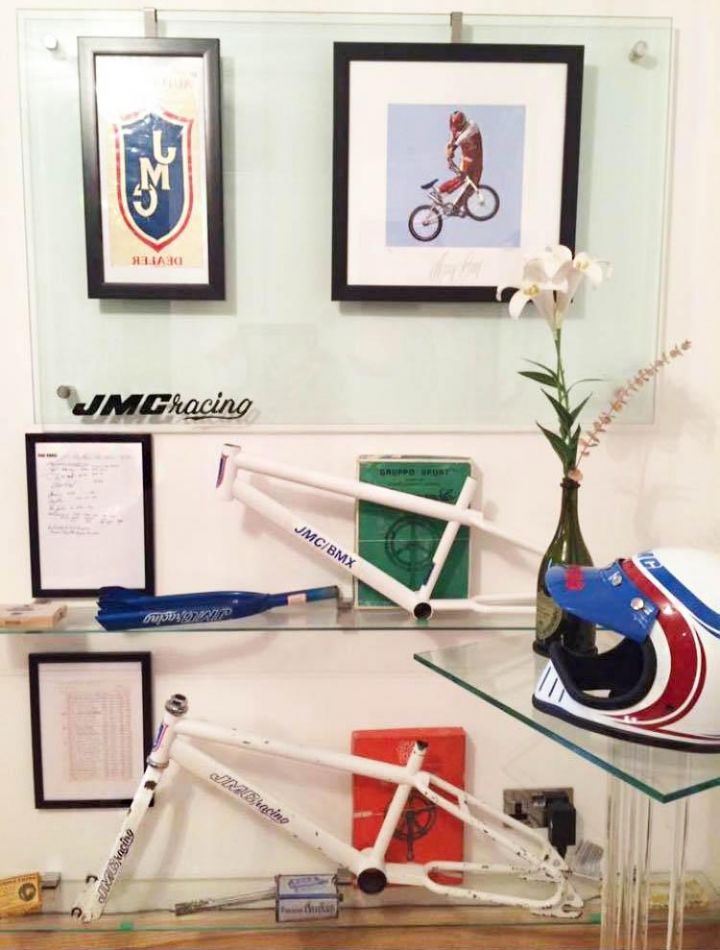 At that point I was going all out to add anything JMC related to my collections and where possible focusing on only original finish items, I have had over 50 JMC's go through my collection, at the peak I had 37 frame and forks.
In recent times I have refined my collection down to 25 frames and forks, carefully selected that allow me to show nearly every if not every design change that JMC made to its range of frames between '77 and '85. The display is showcased over 4 walls with a more minimalist feel to it.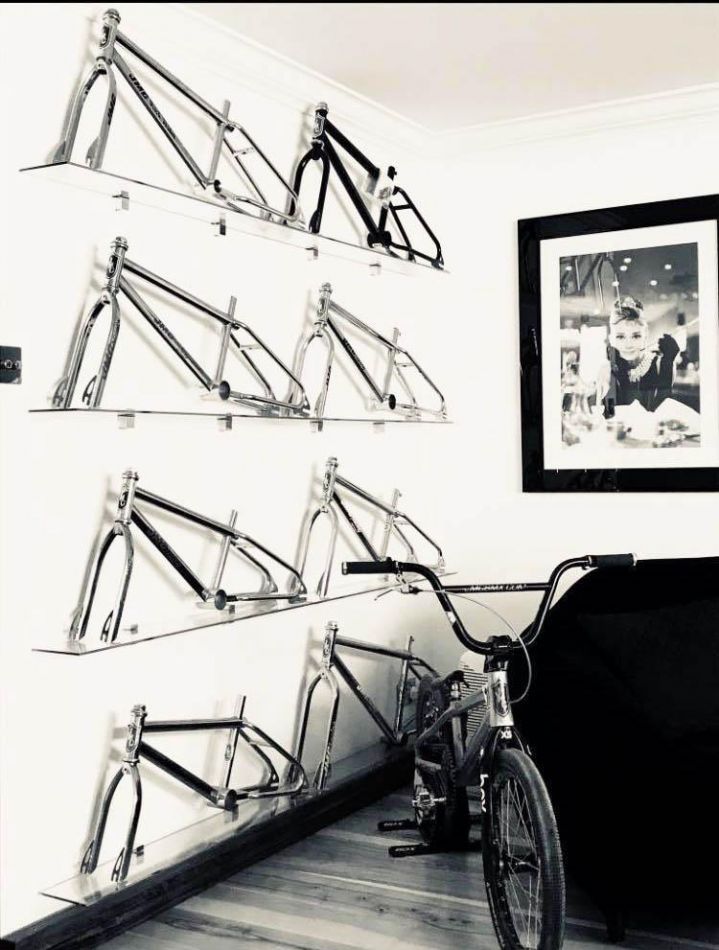 Is it for the love of BMX you've got all those bikes, or is it a pension plan for you?
Jon Western: It's a love for BMX. I have paid whatever I have felt is right at the time to add an item to my collection, with no care for its future value, when I have sold items, I've just tried to run with a fair market value at the time.
Which bike do you like to ride on a regular basis?
Jon Western: Since I retired from racing nationals a couple of years ago, the spin bike in the gym gets the most use LOL.
How often do you look on eBay/Craigslist/BMX Museum to shop for old BMX stuff?
Jon Western: Never. I used to do daily JMC searches on ebay back in the day, but not now. I've stopped adding to my collection for now and just keep what I have for display and to help people understand the history and many nuances of JMC design iterations over the years.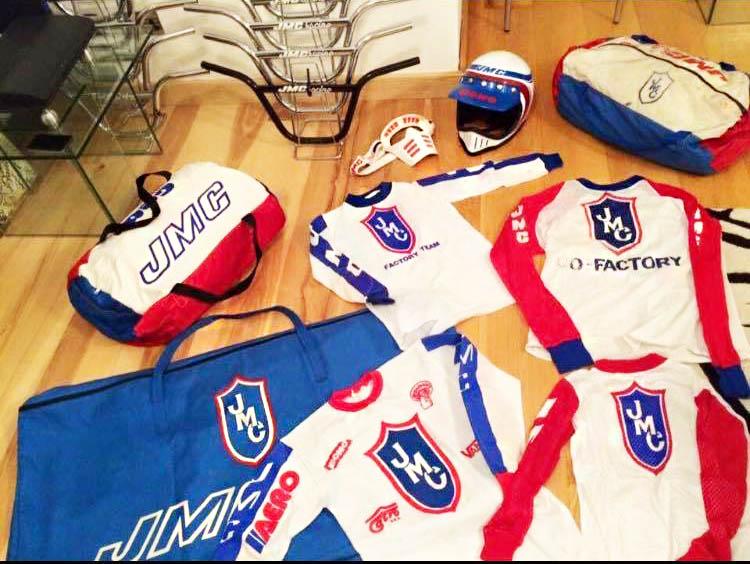 Who are some of the people who have helped track some parts down that you needed?
Jon Western: There are literally too many to mention. However one of the most memorable was when I was trying to put together my first collection of one of every 20" JMC. I knew finding the Justin Roos Mini would be the hardest as only about 54 were made. By this time I had become good friends with Jim Melton (RIP) and when he learned of my quest he was quite excited about it. He put me in touch with a guy who had one, initially he didn't want to let it go, but when Jim and I explained this would help complete a line up on one of every 20" JMC, he was on board and the deal was done.
Who are some of the BMX collectors that you respect?
Jon Western: Again there are so many who deserve a mention, however as I am a JMC brand specialist, I'll stick to that and pick from different countries where JMC had a strong presence: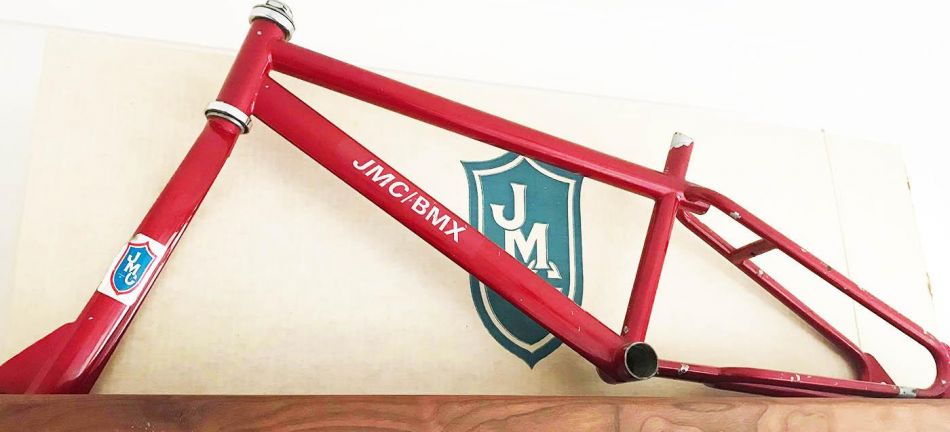 1) Marcos Surarez in the USA. In the early days he helped me more than anyone. His commitment to research was second to none, not everyone sees eye to eye with him as he is very straight talking and to the point, but his knowledge is excellent and I've always got on well with him.
2) Damon Bevan in Australia. He was a JMC factory rider. He knows as much as anyone about JMC from his time and has a very cool collection. He doesn't
really show it off like many of us do. When he surfaces with a picture, or some information, it's always very informative and gratefully received.
3) Paul Jackson in the UK. He is (nearly) a JMC specialist, he has kind of polluted his JMC collection by adding a Torker, but I don't blame him as it's got pedigree, once ridden back in the day by Darren Reidy. Darren is still competing in BMX Vets and is a very very fast and successful rider in the UK BMX scene. Oh Paul also has one other aluminum something or other, but we don't talk about that as it's not JMC, LOL. Paul is also committed to exposing the fakers and people who try to pass off repo as OG and I admire his commitment to this.
I'd also like to give a shout out to my friend Warren Singleton, he runs the JMC Racing appreciation Facebook page with help from John Robinson, Jim Melton's grandson. This site gives an amazing platform to help fellow JMC enthusiasts.
What's the most ridiculous amount you have paid for a bike part that you needed to own?
Jon Western: I have never tracked what I spent on items, I just offered what I thought would secure a deal for an item I wanted at the time. I have sold a set of JMC AP handlebars for nearly $3000 and by all accounts that would now be a bargain price.
Do you have another BMX project in your head? How would you start on it?
Jon Western: No projects at present.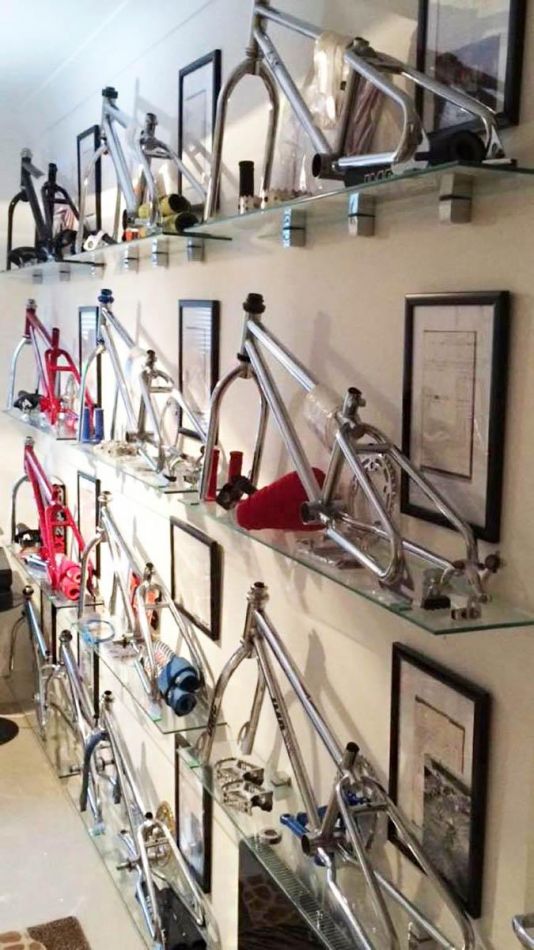 Do you always have room for "one more bike"?
Jon Western: I have no glass shelves left to fill.


Previous Episodes on FATBMX:
Episode 1: Christophe Detandt (BEL)
Episode 2: James White (GBR)
Episode 3: JT Freestyle (USA)
Episode 4: Ben Murphy (IRL)
Episode 5: Rainer Schadowski (GER)
Episode 6: GAry Sansom (USA)
Episode 7: Michael Gamstetter (USA)
Episode 8: Grant Stone (GBR)
Episode 9: Steve Blackey (USA)
Episode 10: Shannon Gillette (USA)
Episode 11: Woody Itson (USA)
Episode 12: Oliver Kienzle (GER)
Episode 13: Kelly Swanson (USA)
Episode 14: Pat A Lar (GBR)
Episode 15: Billy Mills (GBR)
Episode 16: Steve Brothers (USA)
Episode 17: Aykut Hilmi (GBR)
Episode 18: Alex Leech (GBR)
Episode 19: Mike Janssen (NED)
Episode 20: Brian Gutierrez (USA)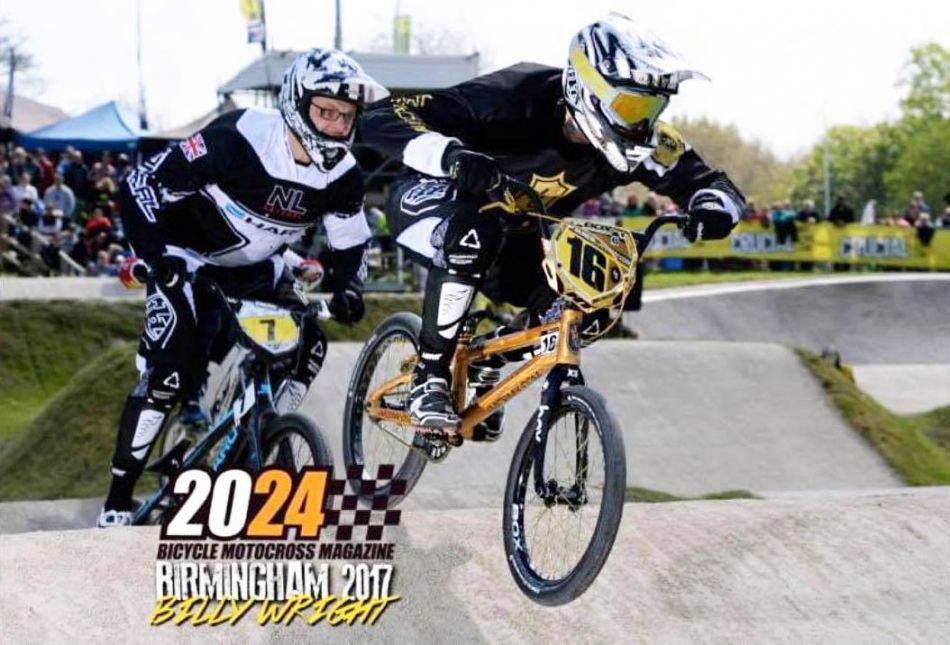 Episode 21: Chad Powers (USA)
Episode 22: Alessandro Barbero (ITA)
Episode 23: Chris Daly (GBR)
Episode 24: Ian MacArthur (GBR)
Episode 25: Steve Strong (GBR)
Episode 26: Stephen Joseph (GBR)
Episode 27: Paul de Jong (NED)

Pics by Jon Western