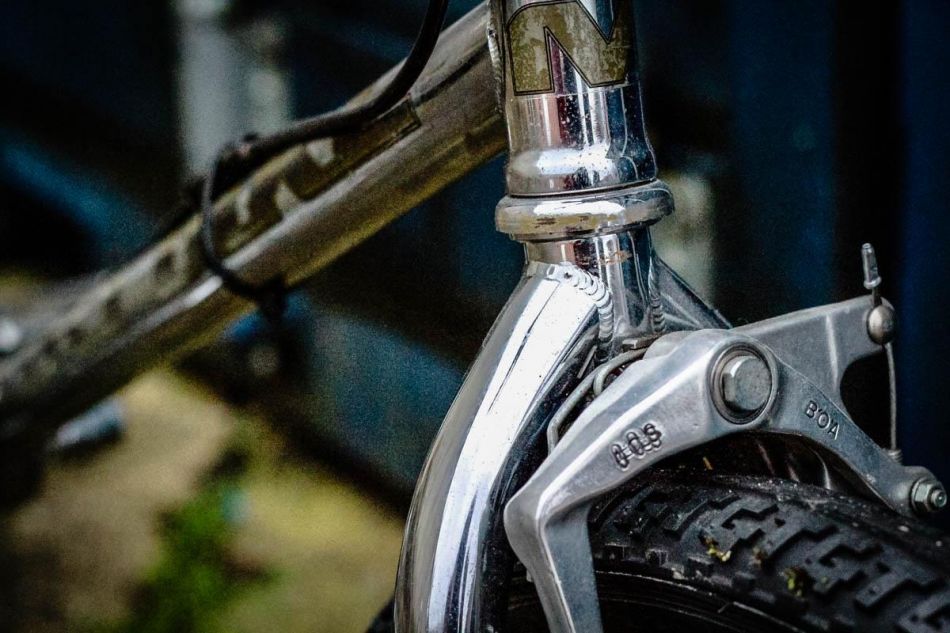 for a long time..they started meeting up at different racetracks riding and showing off their latest builds which is basically how MK started...and turned into the best old school/mid school weekend event of the year...Facebook groups then became really popular as an easy way to source parts and see more of what's out there.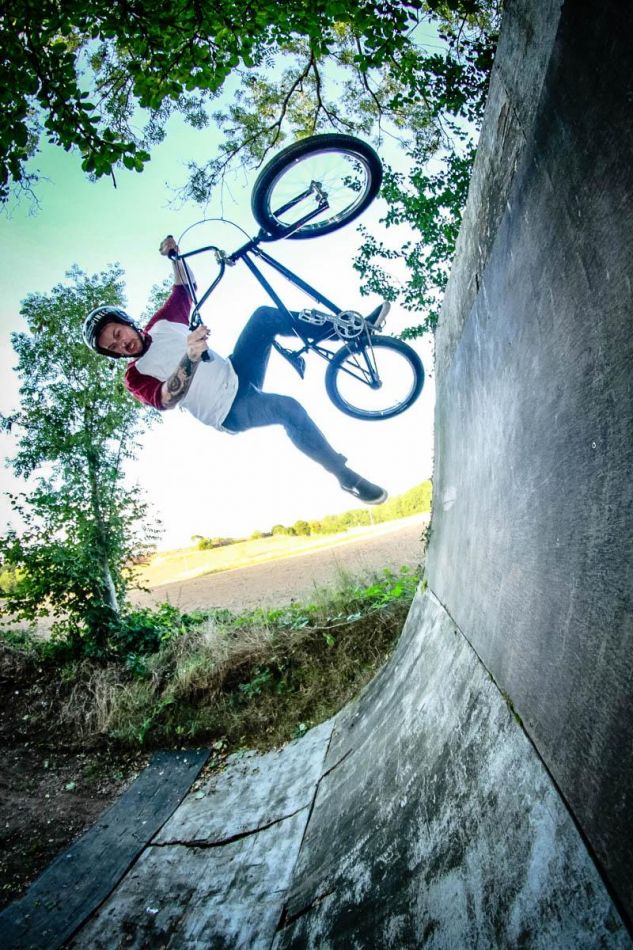 Do you remember the moment that you decided to start collecting BMX memorabilia?
Stephen Joseph: Yes it was around 2011 after Moving house I started going back to my parents to collect stuff, whilst digging through the shed I started finding some of my old bike parts it basically started then..my friend Colin had so many iconic '90s frames still laying around so a few visits and hook ups from him and I was good to go.
What are you mostly into: '70-s , '80-s , '90-s?
Stephen Joseph: I'm in to the 90s era bikes, race and trails style builds mainly but I have a few freestyle bikes too. Early '90s bikes are definitely the most fun to build for me. I have builds from every year spanning from 1990 right through to 2001, the mid school era in my opinion but we won't open that can of worms haha.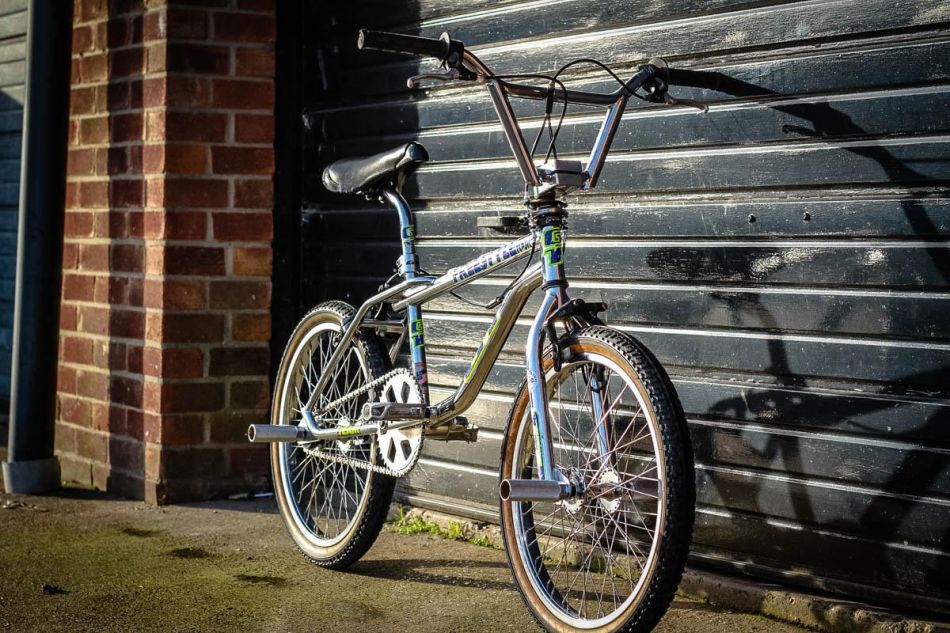 Do you ever visit bicycle flea markets or gatherings?
Stephen Joseph: We don't have too many gatherings here in the UK unfortunately, I wish they were as popular as they are in America. I go to the MK event I mentioned earlier every year, that's always really good for finding random parts you'd never expect to see.
How is the BMX collector vibe?
Stephen Joseph: It's great, so many good guys out there with tons of knowledge who really help each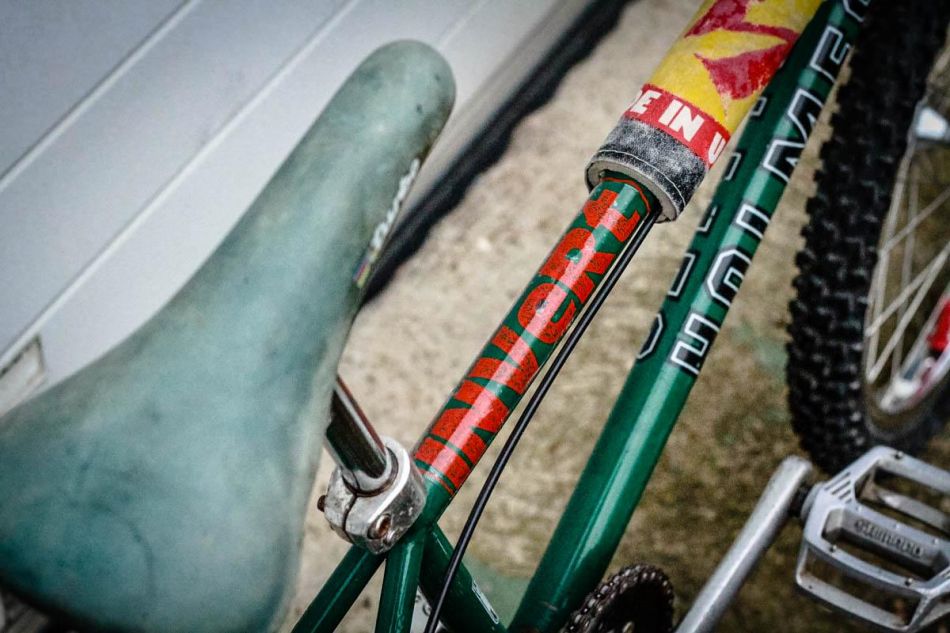 other out. It's a good community, some of them have never stopped riding since back in the day either which is rad.
Name three BMX collectors that you respect?
1) Sen Corral
2) Jonathan Sherwood
3) Ed Chester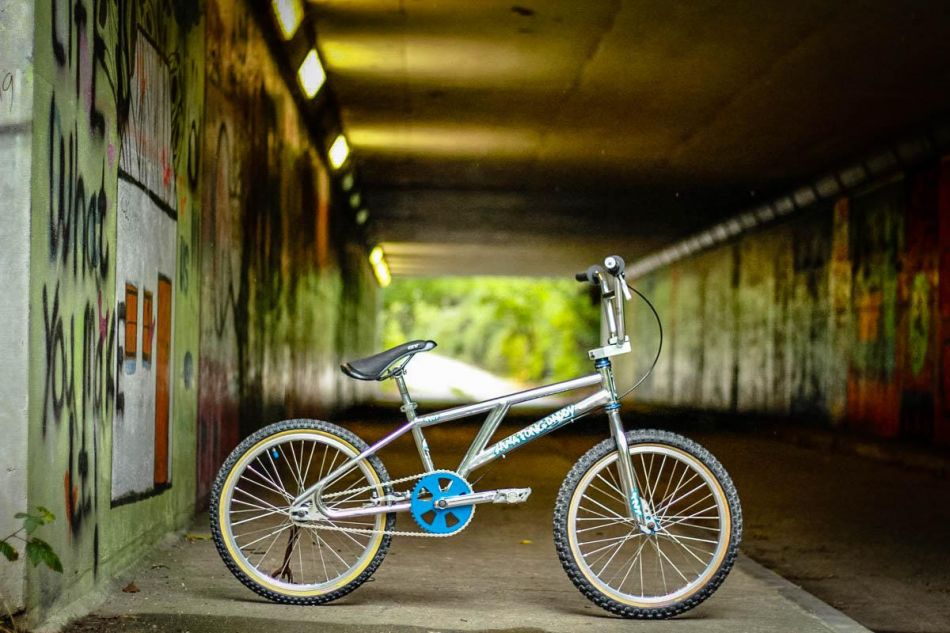 Do you have decent mechanical skills?
Stephen Joseph: Yeah I know how to dial a bike in. It's important to make sure it's running as smooth and fast as possible, most of my bikes get some test laps Round the track to make sure they are built right..I used to work in my local BMX shop so I learnt a fair bit then..I can't build wheels for shit though, I still need to learn haha...my buddy Ben Peters does all my wheel builds. He's the master.
What products are a great help when you find an old rusty historical piece of shit bike that needs to shine again?
Stephen Joseph: A citric acid bath always works well with rusty areas and helps to bring chrome back to life. Synstrip paint remover is the best out there if you need to fully restore, plus a bit of patience and love.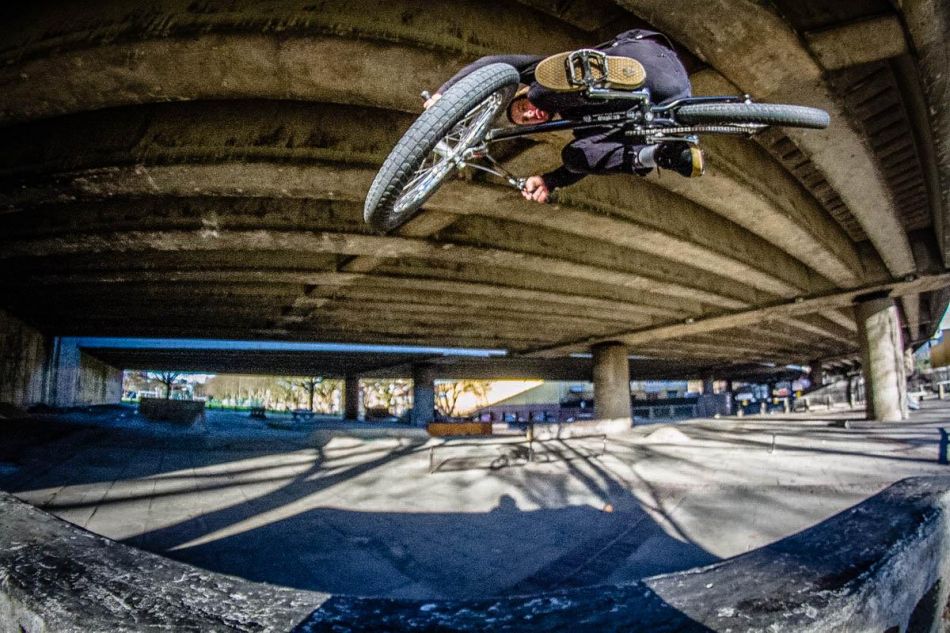 How often do you look on eBay/Craigslist/BMX Museum to shop for old BMX stuff?
Stephen Joseph: I keep an eye on eBay and have a few specific brand searches saved but the prices are often over exaggerated so I don't use it much. BMX museum is a great site but shipping costs and import charges to the UK is a killer. The real excitement for me is getting out there keeping your eyes peeled for that perfect old bike that's survived in its original condition or chasing up leads on your friends old ride and finding it. I'm lucky enough to live in an area where BMX was huge through the '80s and '90s with local BMX race clubs, tons of trail spots and legendary BMX shops so there's some cool shit out there to be found.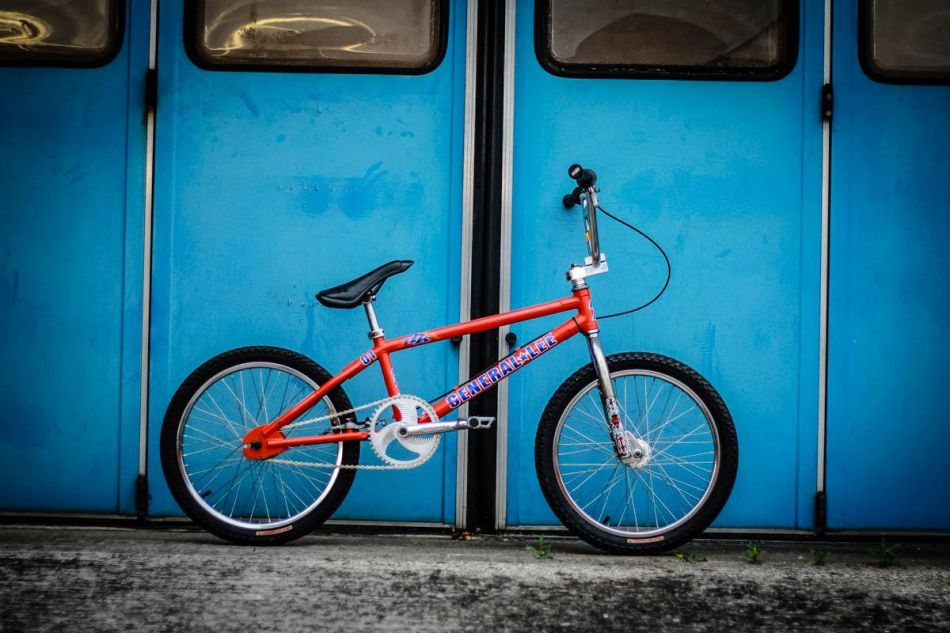 What's the most ridiculous amount you have paid for a bike part that you needed to own?
Stephen Joseph: Mmm that's a bit bait that question my wife will read this haha... I recently bought a set of early Bully freestyle bars for £230. That was a bit mental.. just because the original decal on them matched the paint on a Bully hotrod frame I'm working on so I literally couldn't say no.
Do you have a man-cave where your bikes are displayed?
Stephen Joseph: Yes I have a small workshop where I can go and work on bikes, relax and get creative.
Do you always have room for "one more bike"?
Stephen Joseph: Yeah for sure..if it's the right bike, there's room.
What's a bike (part) you have been looking for but haven't been able to locate?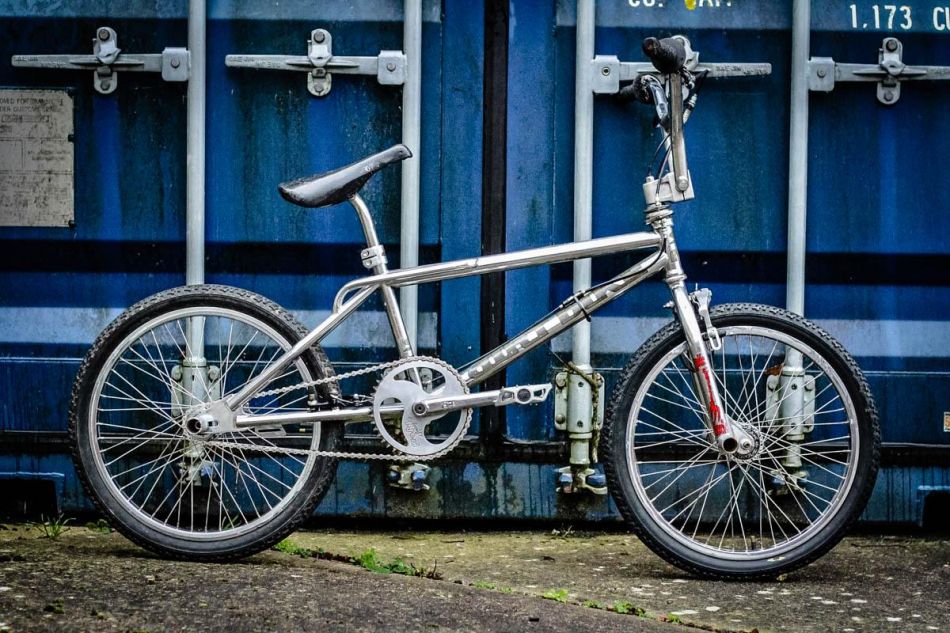 Stephen Joseph: I'd really like to find an MK1 S&M Dirtbike frame in painted OG condition, I have all the parts sat here waiting to bolt onto one...that would be a treat.
Where can people reach you when they have that part available?
Stephen Joseph: Instagram... @83bus. Facebook...Stephen Joseph.
Thanks to: Thanks Bart for the shout..stoked to contribute. Hopefully catch you in Holland when the world is back to normal.
Thanks to my beautiful understanding wife for all the missions and situations we've got into whilst speeding across the country to snap up another "sick" bike before someone else does, love you.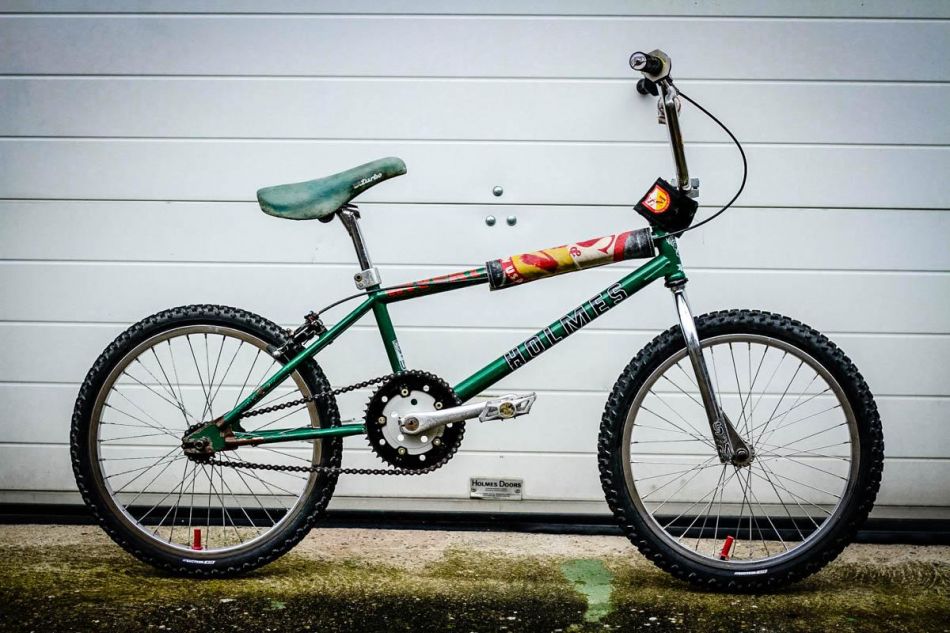 Big up everyone in the mid school groups who I've met over the years and made good friends with thanks for all the help and hook ups...all my friends I ride with...thanks to Joe Embrey for always shooting photos for me. Thanks to anyone that has given me their old stuff knowing it's going to a good home.
Big thank you to Patrick Banks at limit fabrications, Del at delcals and Dan sbd Purcell for making restoring bikes possible.
Thanks BMX!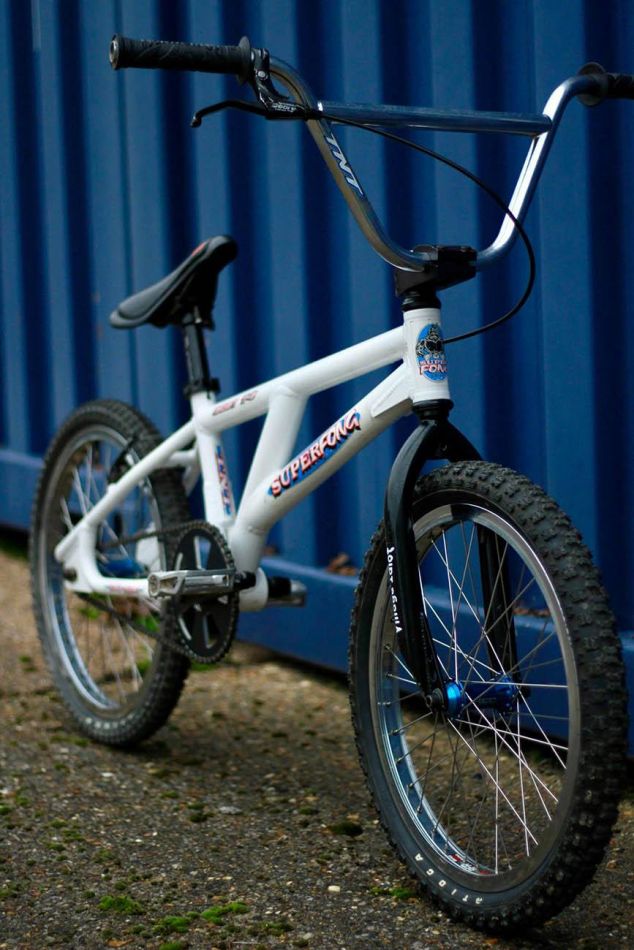 Previous Episodes on FATBMX:
Episode 1: Christophe Detandt (BEL)
Episode 2: James White (GBR)
Episode 3: JT Freestyle (USA)
Episode 4: Ben Murphy (IRL)
Episode 5: Rainer Schadowski (GER)
Episode 6: GAry Sansom (USA)
Episode 7: Michael Gamstetter (USA)
Episode 8: Grant Stone (GBR)
Episode 9: Steve Blackey (USA)
Episode 10: Shannon Gillette (USA)
Episode 11: Woody Itson (USA)
Episode 12: Oliver Kienzle (GER)
Episode 13: Kelly Swanson (USA)
Episode 14: Pat A Lar (GBR)
Episode 15: Billy Mills (GBR)
Episode 16: Steve Brothers (USA)
Episode 17: Aykut Hilmi (GBR)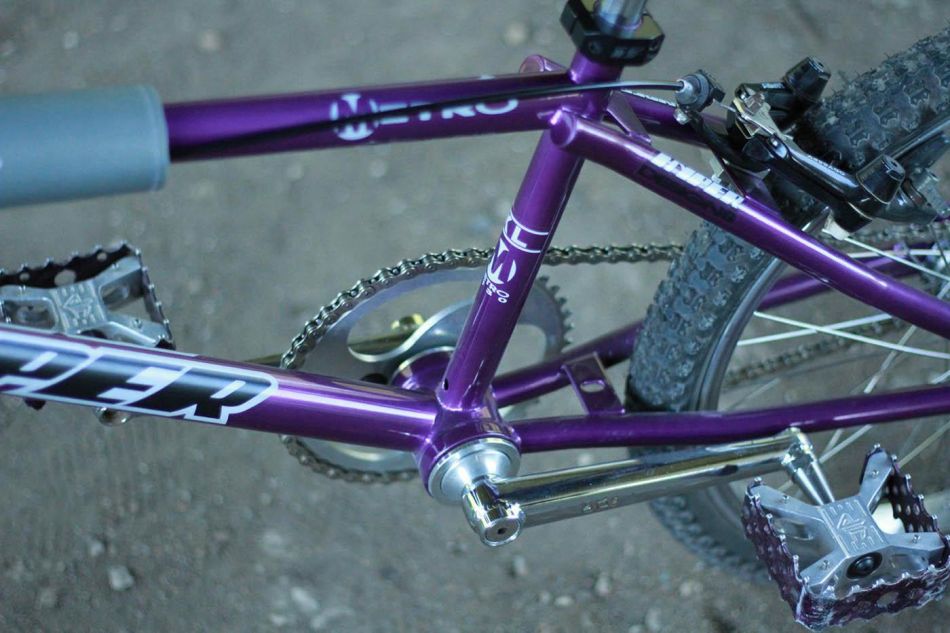 Episode 18: Alex Leech (GBR)
Episode 19: Mike Janssen (NED)
Episode 20: Brian Gutierrez (USA)
Episode 21: Chad Powers (USA)
Episode 22: Alessandro Barbero (ITA)
Episode 23: Chris Daly (GBR)
Episode 24: Ian MacArthur (GBR)
Episode 25: Steve Strong (GBR)
Episode 26: Stephen Joseph (GBR)