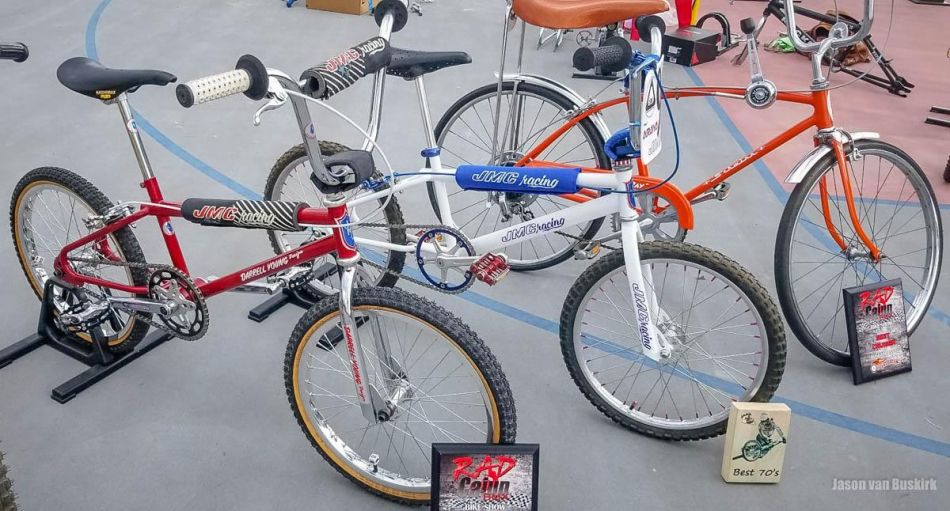 Being away from California, did you manage to get the bikes that you really wanted when you raced?
Jason van Buskirk: To an extent...We had good shops that could get pretty much anything we saw other kids from out west getting...But, it wasn't as big of a deal to us as kids, because we wanted to ride what the local "Big Guys" were riding.. But to answer the question, yes! We could get the JMC, GT, and other SoCal type bikes...And many of us rode them.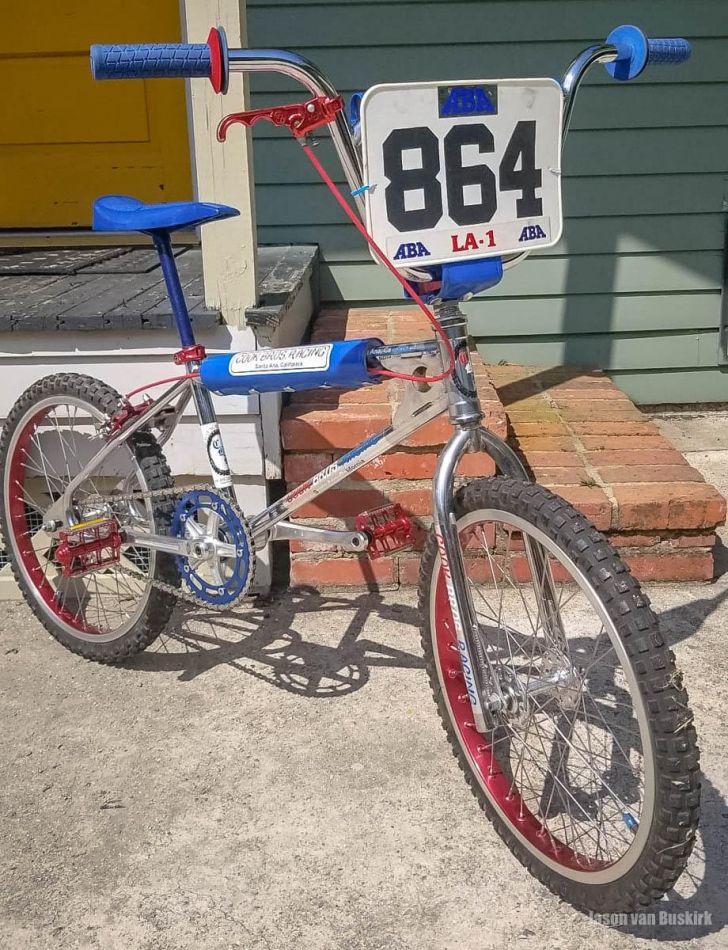 What were some of the bikes that you raced on?
Jason van Buskirk: I raced in chronological order
1) Schwinn Mag Scrambler
2) Cook Bros.
3) JMC Standard Long
4) GT Pro
5) CW Phaze 1 Z
6) GT Pro Nora Cup black chrome bike
7) Robinson R Gusset
8 ) Powerlite P61
9) Intense Sabot Pro
10) Avent Morpheus 24 inch
11) Intense Podium
And that was the extent of my racing days which obviously had several years between each stint.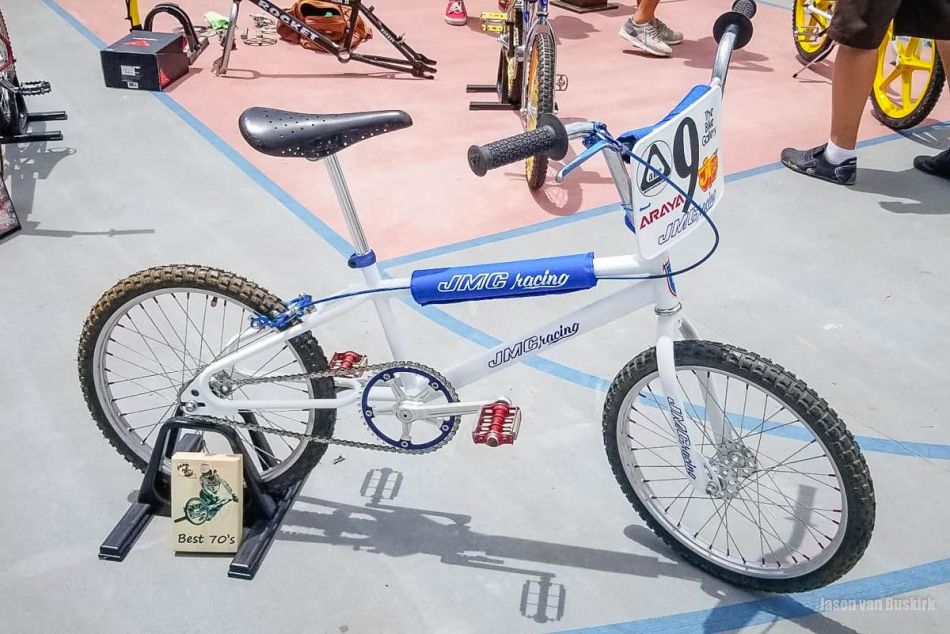 Do you have some of those bikes in your collection today?
Jason van Buskirk: Yes, I do still have my original JMC, my original Sabot Pro and my Original Podium.
Do you feel that you had to race, or be part of BMX, to better understand how bikes should look like?
Jason van Buskirk: Um...That's a unique question...I think it definitely helps knowing how things look or what they should look like, but at the same time, I know builders/collectors that have jaw-dropping builds that never set foot on a BMX track to race...So, it's not imperative.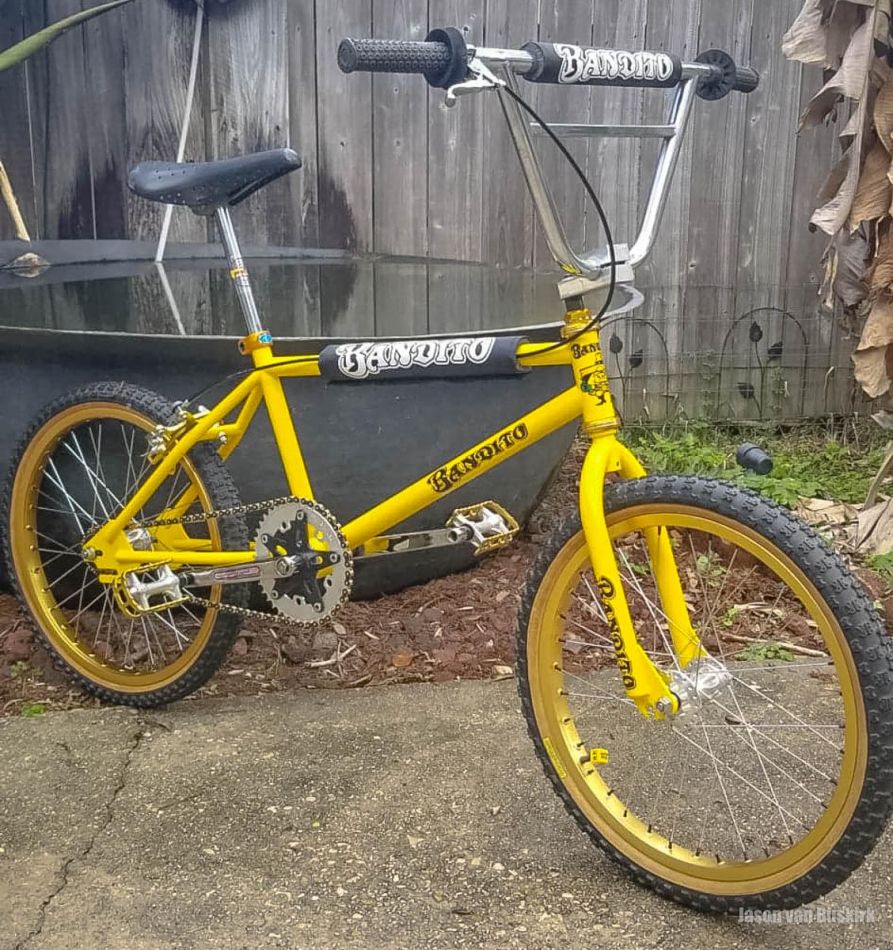 Do you feel there is a need for BMX products to survive for history's sake?
Jason van Buskirk: Yes, I believe that as a former rider and racer its history and should be preserved just like any other sport out there...Plus, we just loved it so much and had so many good times back in the '70s and '80s that it would be a shame NOT to have that historical record of bikes in existence.
Just imagine, money is no issue, what bike would you buy?
Jason van Buskirk: WOW..What a loaded Question.. I have had most all of the bikes I always wanted, but, I'd have to say if I could just have any bike, I would have to say it would be a bladed fork JMC 24 with Fab bars decked to the nines...That's one bike that's eluded me over the years.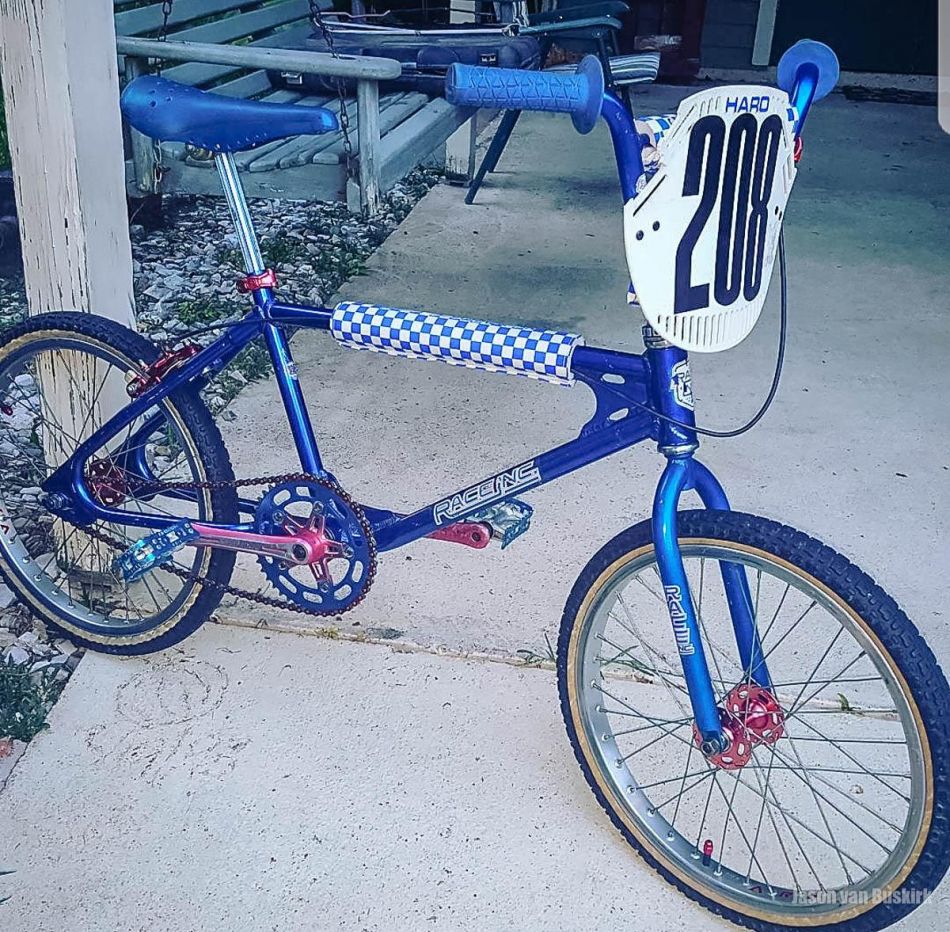 What's one of your oldest BMX products in your collection?
Jason van Buskirk: Oldest? Hmm, I have a bunch of stuff, but if we are saying Oldest, probably a couple sets of old Lester mags that I have...I'd say mid '70s Lester mags.
When you started riding what bike was the dream bike for you, GT?
Jason van Buskirk: I had several Dream bikes back then, but the one bike that I raced would have to be my all-time favorite dream bike was my Black Chrome 1983 GT Pro...(I also have one in my collection today). I just don't fell in love with that bike, and loved racing it.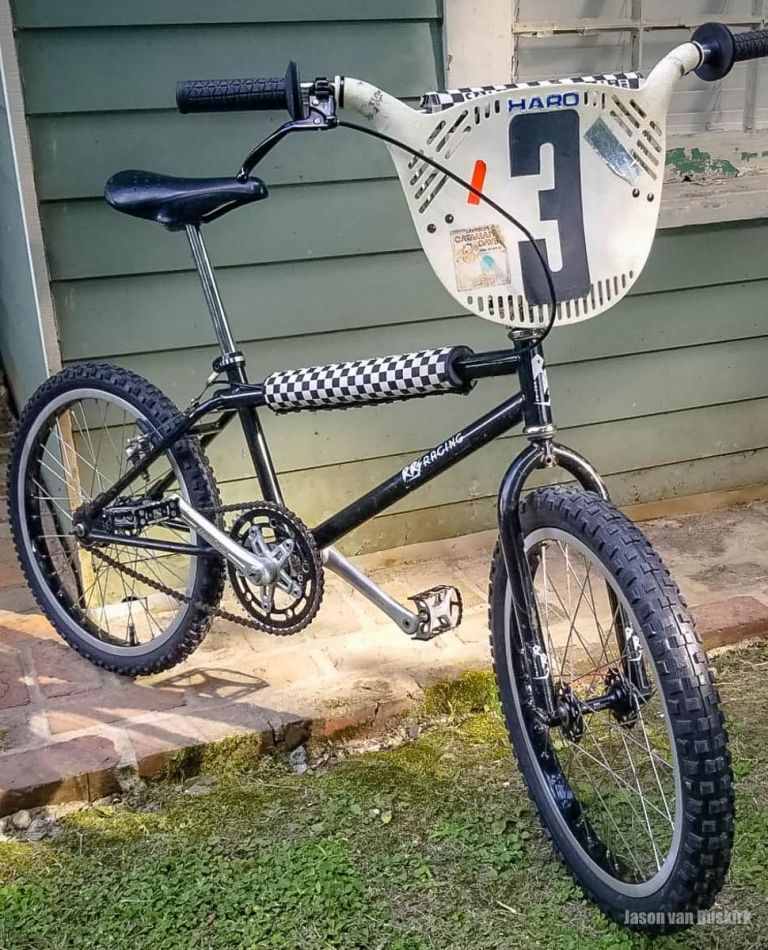 Name three BMX collectors that you respect?
1) Claude Murphy
2) Jonathan Hoffman
3) Rene McDonald
Do you have any BMX Freestyle bikes/products in your collection?
Jason van Buskirk: I have owned a few, a 1984 Redline Prostyler, a few GT Pro Performers, but none currently...I'm more of a race enthusiast...
But, I've always loved the first Gen Haro freestylers
What products are a great help when you find an old rusty historical piece of shit bike that needs to shine again?
Jason van Buskirk: For Aluminum, Semi-Chrome works very good. Cleaning chrome, I just use soap, water and elbow grease, a razor blade for the tight spots...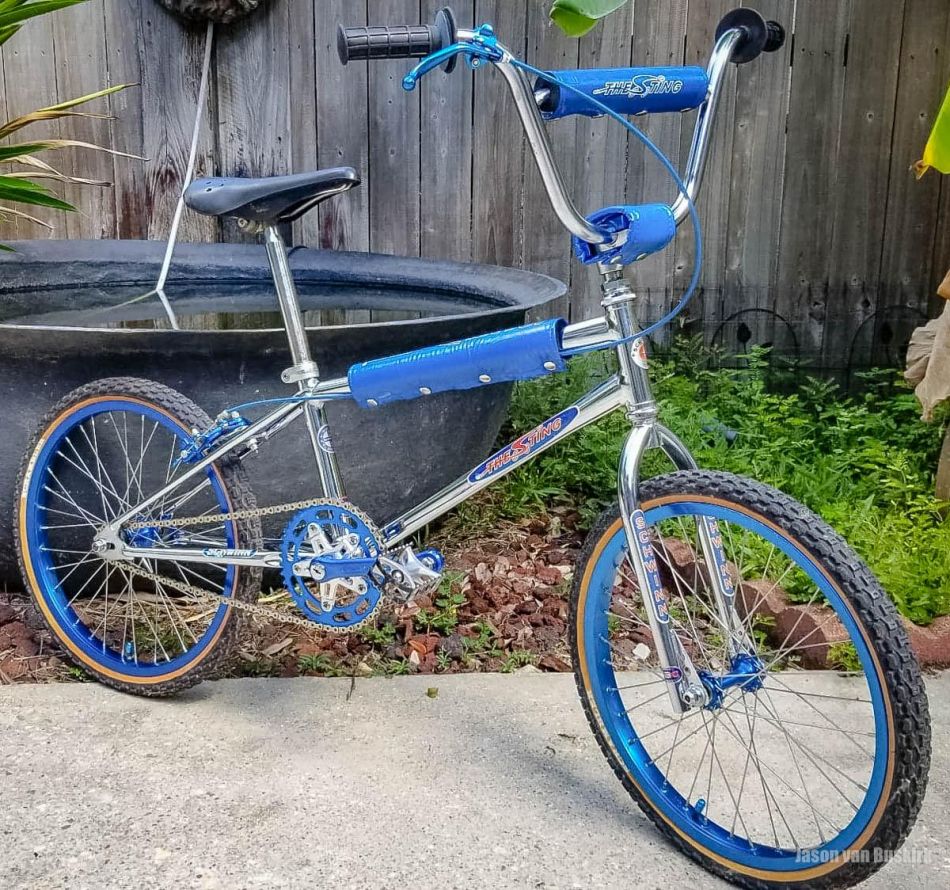 Not sure what they are called, but those Brillo brand soap infused light light steel wool work great for surface rust...and also I use Mothers compound when I need to bring the shine back on a painted frame, with Mothers Carnuba wax to follow right after cutting.
How often do you look on eBay/Craigslist/BMX Museum to shop for old BMX stuff, or are your friends in the collector world your best source?
Jason van Buskirk: Ha...I've spent so many hours it will make your head spin...Probably look daily if not hourly...lol. Guys in the hobby are always good resources as well.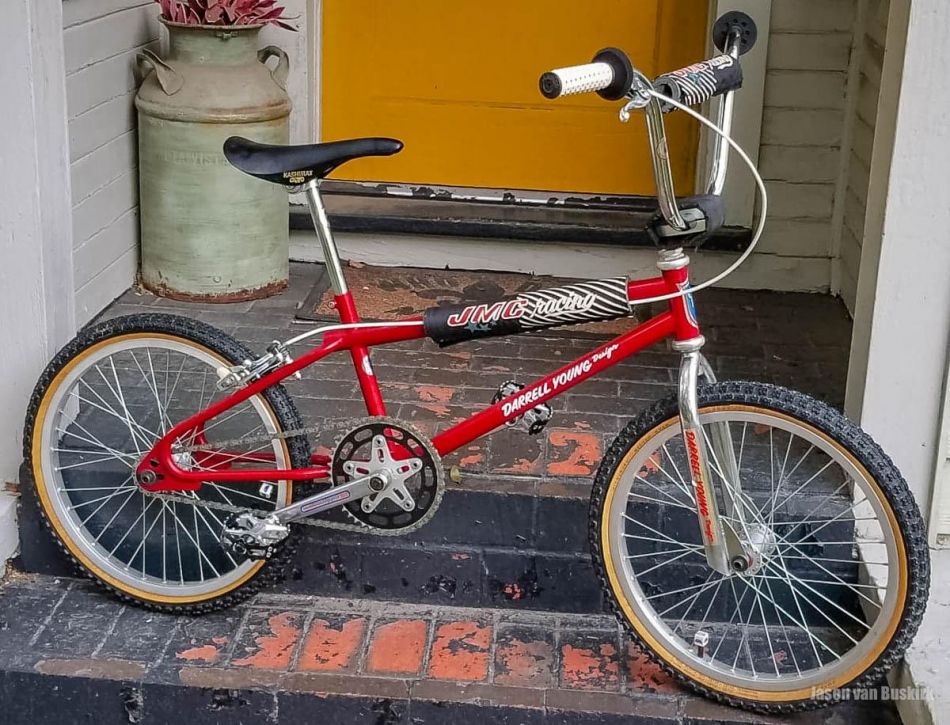 When you need to have one of your frames repainted, who do you go to?
Jason van Buskirk: I can actually paint myself pretty good, so sometimes I just do it personally, but if I do not have time, there is a good powdercoater here locally I use at times...And then of course there is always C4 Labs
Do you have a man-cave where your bikes are displayed?
Jason van Buskirk: Yes, it's a dedicated Bedroom in my house...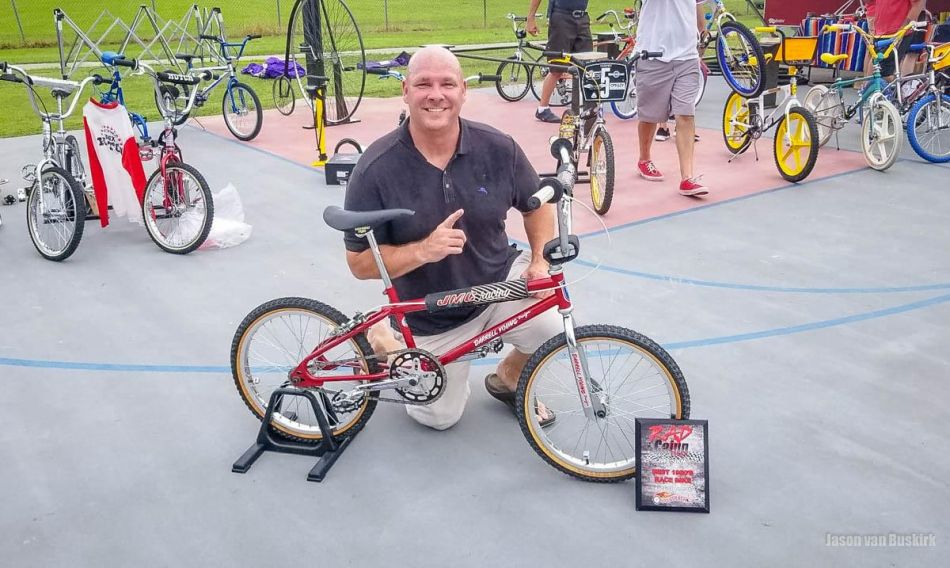 What are the Bike Shows that you must attend?
Jason van Buskirk: I've heard good things about the Midwest show, and shows in California, which I would love to attend but haven't yet...I loved Spring Fling, was very sad when they stopped holding that event...I haven't really been to many shows....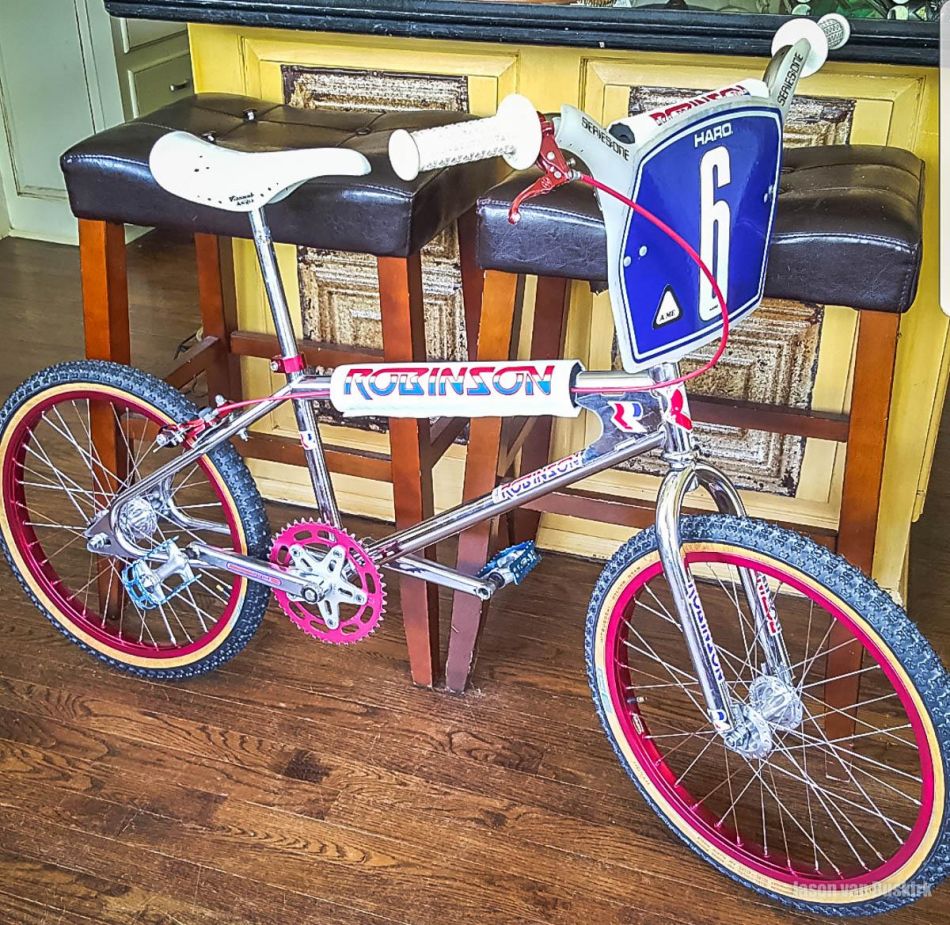 At swap meets or yard sales, are you always looking to see if there is some interesting BMX stuff in there?
Jason van Buskirk: Absolutely, I'm always on the lookout no matter where I am...Driving down the road I'll stop if I see a bike...If it happens to be a clunker I'll even pick it up and donate it to the local recycle bike shop we have here locally...It's for a good cause and I wanna help keep cycling going on regardless if it's top notch or even just regular bikes...I just LOVE Bikes period.
What's a bike (part) you have been looking for but haven't been able to locate?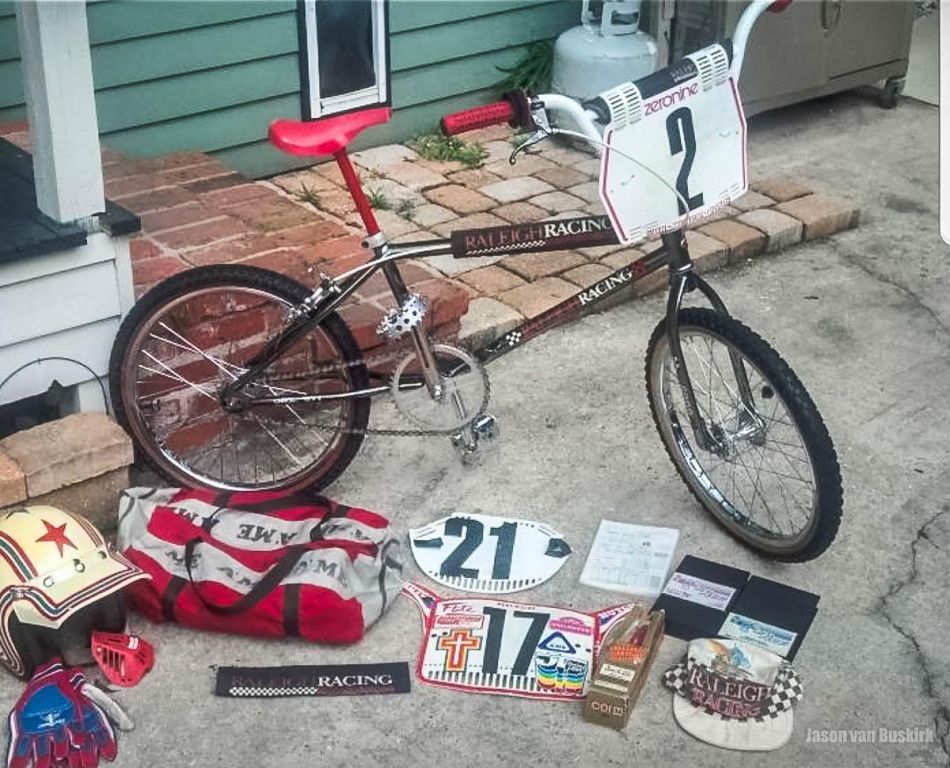 Jason van Buskirk: Original Raised Edge JMC decals...I have a few sets, but collectors don't let them go....lol. I've also always wanted some 1st gen Profile Box Cranks...They seem very hard to come by.
Where can people reach you when they have that part available?
Jason van Buskirk: I'm on the BMX Museum under geauxx4itbmx. Also thru facebook messenger under Jason Van Buskirk
Thanks to: All of the cool guys I've met in the Hobby, and hey, the few assholes I've met in the hobby, thanks to you also...At least you like BMX...lol. To all of the scammers that cheat people...Screw You! You know who you all are.. Sad we have to say that, but....

Previous Episodes on FATBMX: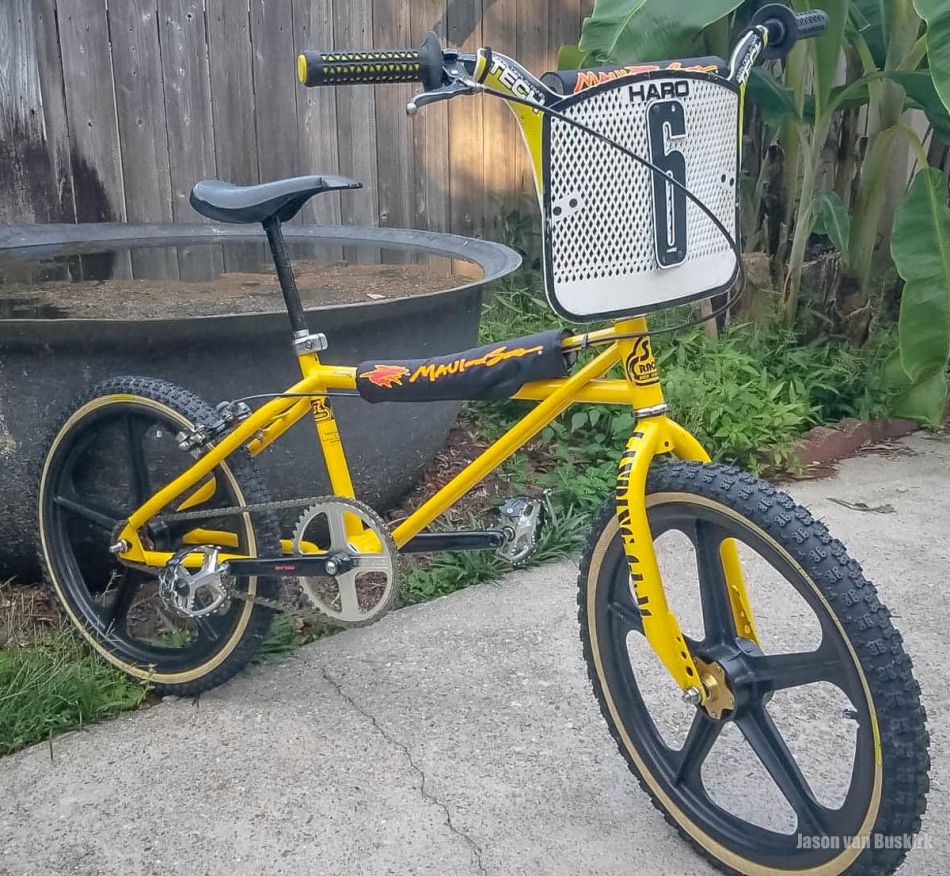 Episode 1: Christophe Detandt (BEL)
Episode 2: James White (GBR)
Episode 3: JT Freestyle (USA)
Episode 4: Ben Murphy (IRL)
Episode 5: Rainer Schadowski (GER)
Episode 6: GAry Sansom (USA)
Episode 7: Michael Gamstetter (USA)
Episode 8: Grant Stone (GBR)
Episode 9: Steve Blackey (USA)
Episode 10: Shannon Gillette (USA)
Episode 11: Woody Itson (USA)
Episode 12: Oliver Kienzle (GER)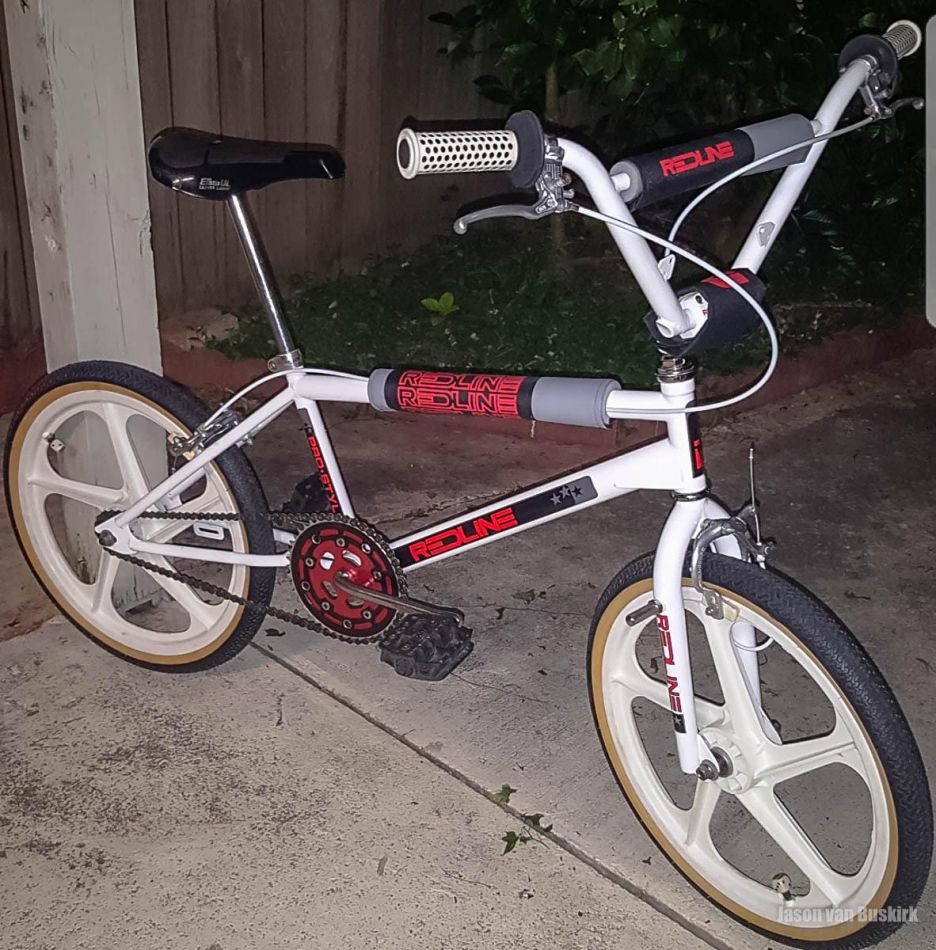 Episode 13: Kelly Swanson (USA)
Episode 14: Pat A Lar (GBR)
Episode 15: Billy Mills (GBR)
Episode 16: Steve Brothers (USA)
Episode 17: Aykut Hilmi (GBR)
Episode 18: Alex Leech (GBR)
Episode 19: Mike Janssen (NED)
Episode 20: Brian Gutierrez (USA)
Episode 21: Chad Powers (USA)
Episode 22: Alessandro Barbero (ITA)
Episode 23: Chris Daly (GBR)
Episode 24: Ian MacArthur (GBR)
Episode 25: Steve Strong (GBR)
Episode 26: Stephen Joseph (GBR)
Episode 27: Paul de Jong (NED)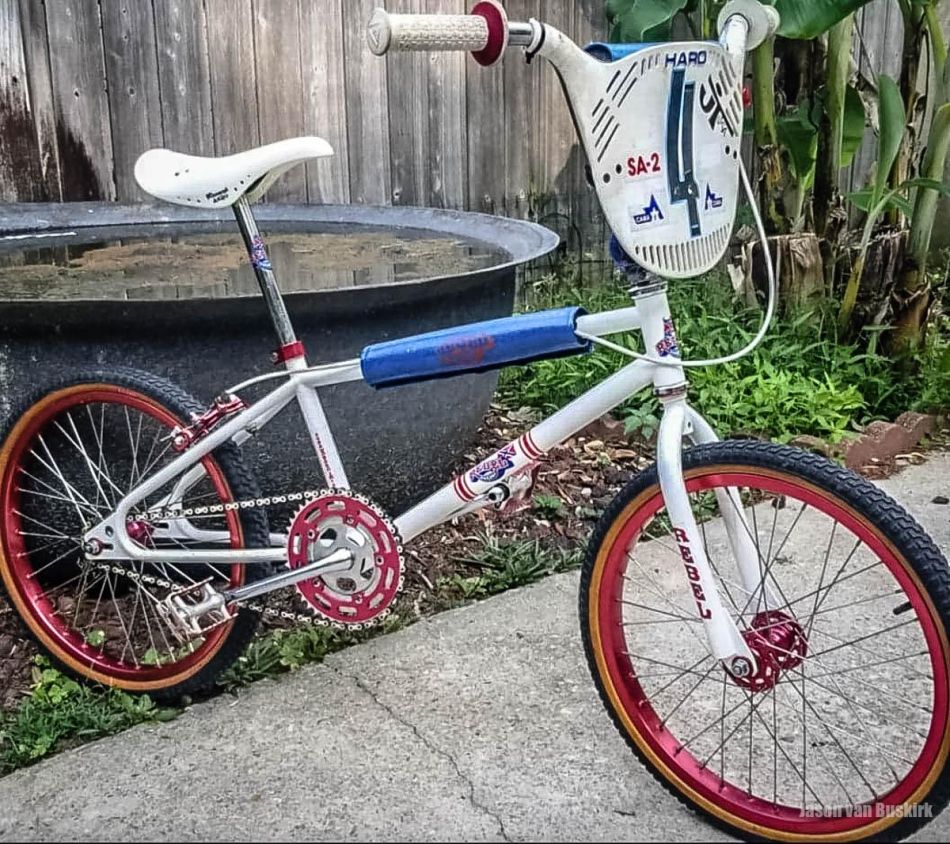 Episode 28: Jon Western (GBR)
Episode 29: William "LaRock" LaRoque (USA)
Episode 30: Johan Janssens (BEL)
Episode 31: Darren Chan (USA)
Episode 32: Frank Lukas (GER)
Episode 33: Jason Teraoka (USA)
Episode 34: Shad Johnson (USA)
Episode 35: PJ McKenna (USA)
Episode 36: Henry Sarria (USA)
Episode 37: Jonathan Sherwood (SAF)
Episode 38: Trevor Henry (GBR)
Episode 39: Daniel Purcell (GBR)
Episode 40: Mark McCorkle (USA)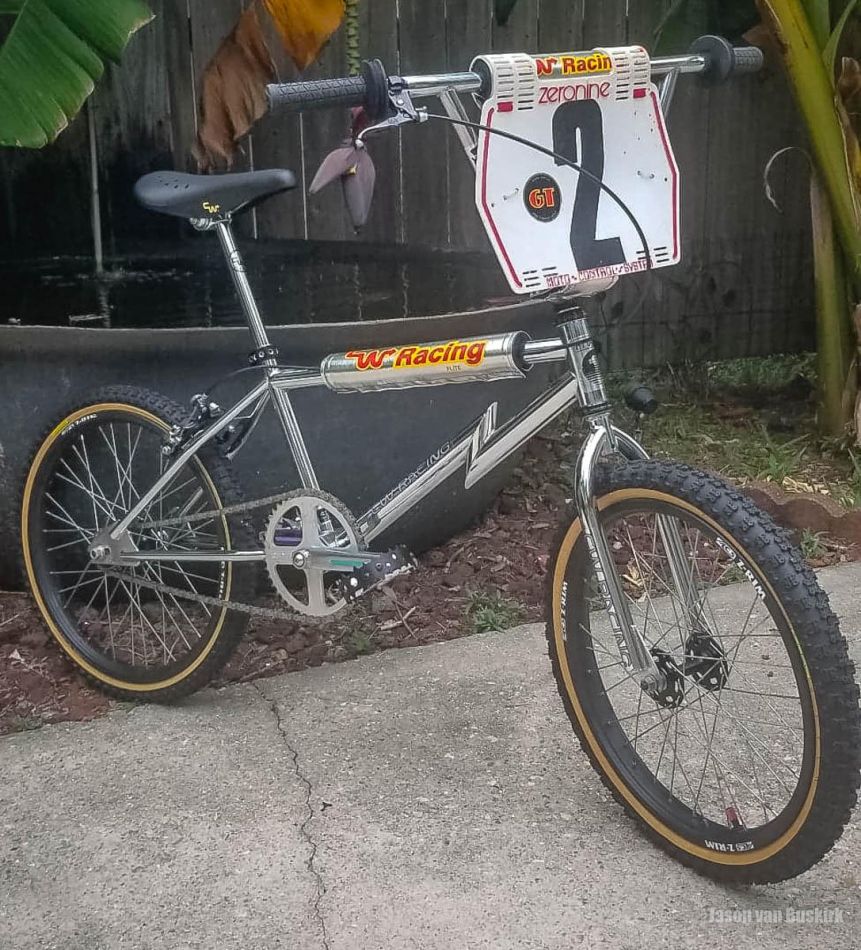 Episode 41: Tom Sustarich (USA)
Episode 42: Adam Cox (USA)
Episode 43: Perry Wills (USA)
Episode 44: John Buultjens (SCO)
Episode 45: Jay Eley (GBR)
Episode 46: Alvin Mullins (USA)
Episode 47: Scott Barrette (USA)
Episode 48: Ashley Little (GBR)
Episode 49: Bill Batchelor (USA)
Episode 50: Steve Firestein (USA)
Episode 51: Jon Hoffman (USA)
Episode 52: Peter Ashby (AUS)
Episode 53: Patrick Freitas (USA)
Episode 54: Mel Stoutsenberger (USA)
Episode 55: Martin Primentel (AUS)
Episode 56: Chino (USA)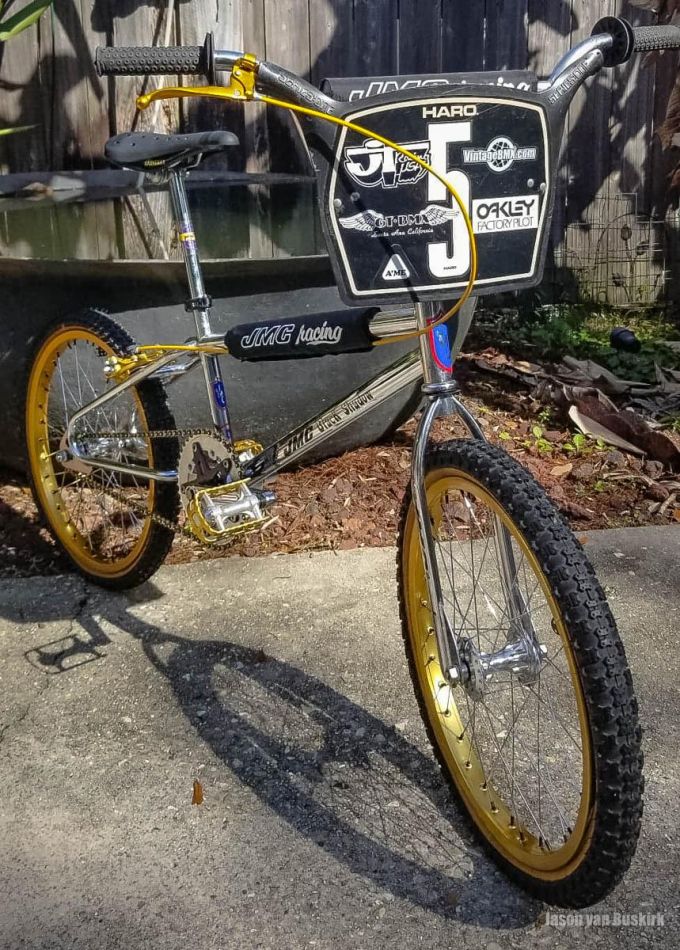 Episode 57: Ely D. Thomas (USA)
Episode 58: Mickael Clerté (FRA)
Episode 59: Toby Henderson (USA)
Episode 60: Eddy King (USA)
Episode 61: Byron Friday (USA)
Episode 62: Lionel Eden (USA)
Episode 63: Donnie Platt (USA)
Episode 64: Brad Nash (USA)
Episode 65: Mohamad Al Amin (MAL)
Episode 66: Christopher Wesley (USA)
Episode 67: Sean Stiddard (GBR)
Episode 68: Tyler Collins (USA)
Episode 69: Rod Miles (USA)
Episode 70: Brian Britt (USA)
Episode 71: Sean Ewing (USA)
Episode 72: Jim Fisher (USA)
Episode 73: Òscar Pallarès (ESP)
Episode 74: Jeff Utterback (USA)
Episode 75: Timmy Williams (USA)
Episode 76: Tommy Yaley (USA)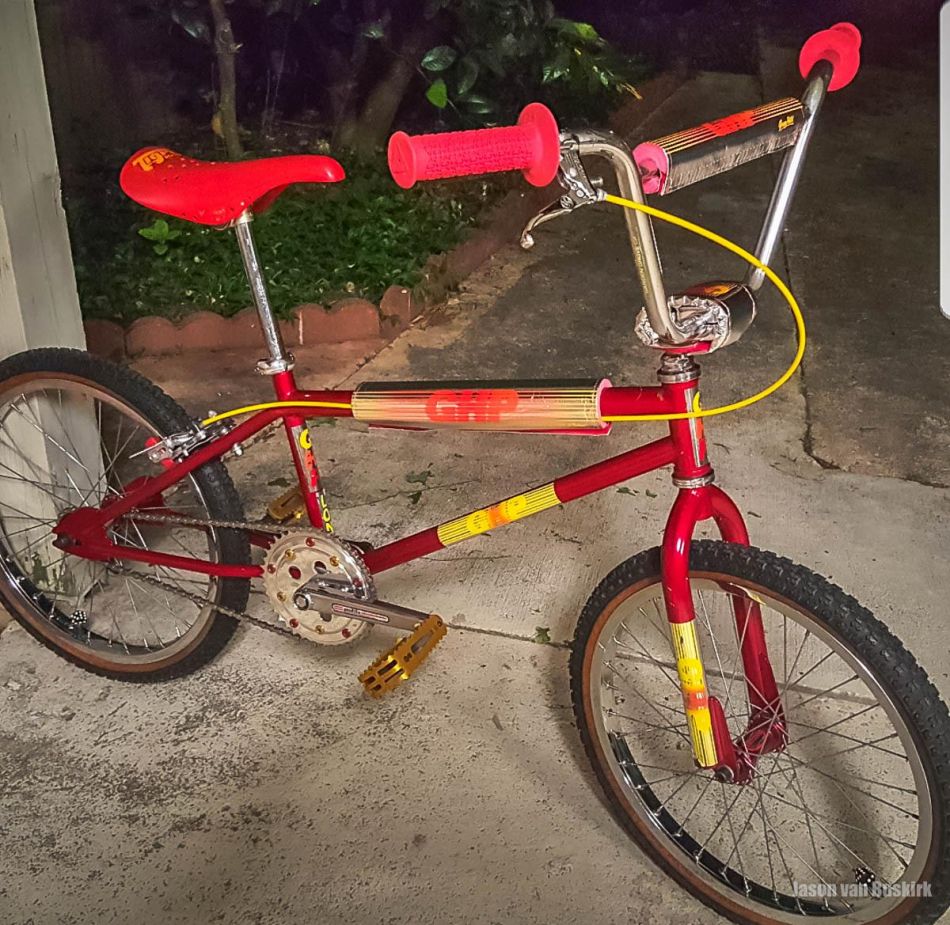 Episode 77: Jason van Buskirk (USA)