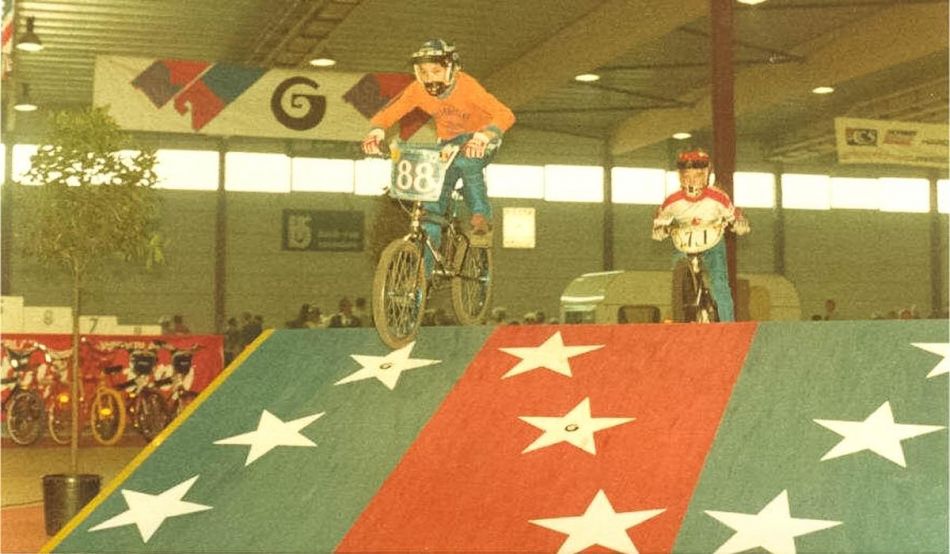 Who were some of the BMX riders that you admired back in the day?
Johan Janssens: Because my father bought the US BMX magazines I kinda looked up to Mike Miranda, Tommy Brackens, the Patterson brothers and so on. In Europe Xavier Redois from France (only when he was on GT, didn't like his Gitane bikes), Christian Mertens from Belgium, Leon Walravens and Phil Hoogendoorn from the Netherlands.


Do you remember the moment that you decided to start collecting BMX memorabilia?
Johan Janssens: I had always BMX stuff laying around as I was a racer. Kept most of my own stuff. I gave away a lot of stuff to the young riders in Latvia and Lithuania to help them out in the early '90s (now regretting that I gave away some stuff of cource but I got plenty of "life" back for it). One day, must be mid '90s, when I visited my cousin I saw his old Mongoose Motomag (or what was left of it). Asked if I could have it. Got a big no as he wanted to use it for his kids. Asked several times more without any luck. After my uncle tried to remove the stuck seatpost and damaged the seattube, he said I could have it, included one Motomag wheel.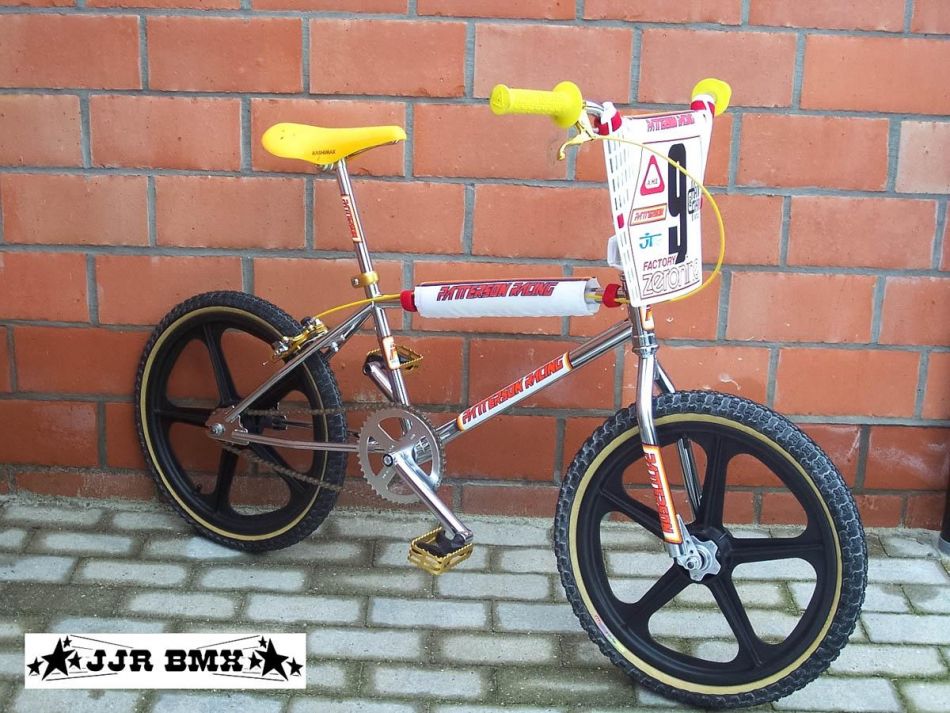 I took it home, repaired and painted the frame. That was the first frameset in my collection that came from someone else! Time went by till I talked with someone about that Mongoose Motomag. He had the missing Motomag wheel that I could have. From that day the idea came to restore the Mongoose Motomag in its glory. Late '90s my first bike of my collection was build. From that day the hunt for more frames and parts began.

At this moment, do you wish you had started collecting earlier?
Johan Janssens: Not realy. I was one of the first collectors in Belgium and Holland and had my contacts with shops and old racers who still had their bikes and stuff.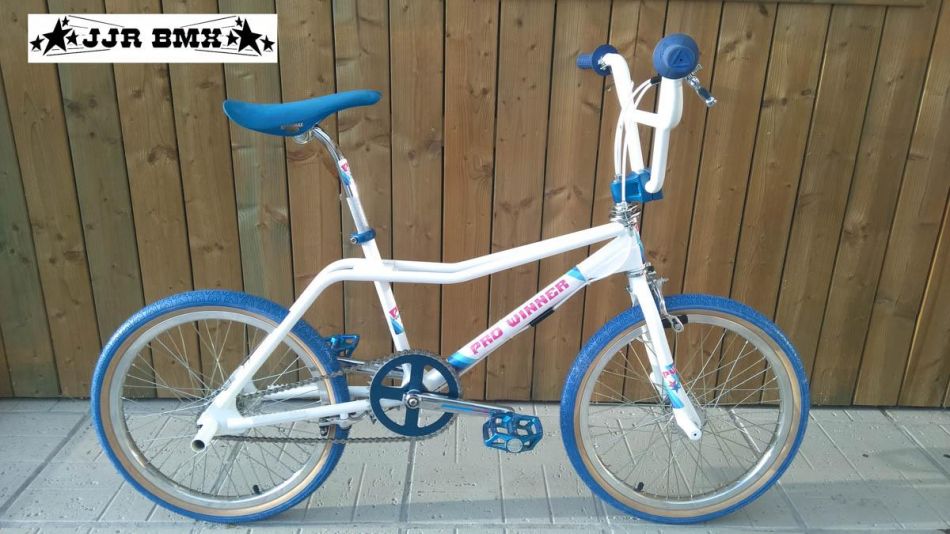 Number of bikes in the collection?
Johan Janssens: All the bikes that I had on my list when I started to collect, plus more.

Do you feel there is a need for BMX products to survive for history's sake?
Johan Janssens: It's always good to keep something old to show the younger people. Would be interesting to have a official (European) BMX museum.

How long did it take you to get your collection together?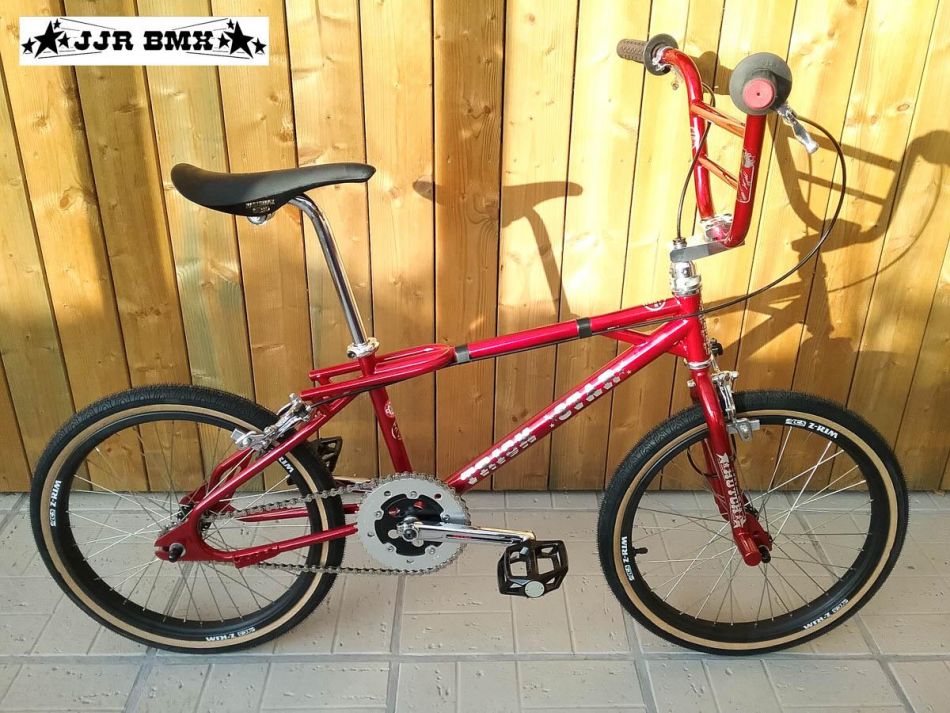 Johan Janssens: As I said, I started late '90s to look for old bikes to restore and to collect. Still today I want to build some bikes for my collection.

What's one of your oldest BMX products in your collection?
Johan Janssens: One of them is that 1979 Mongoose Motomag where it all started with (I've got several bikes from 1979).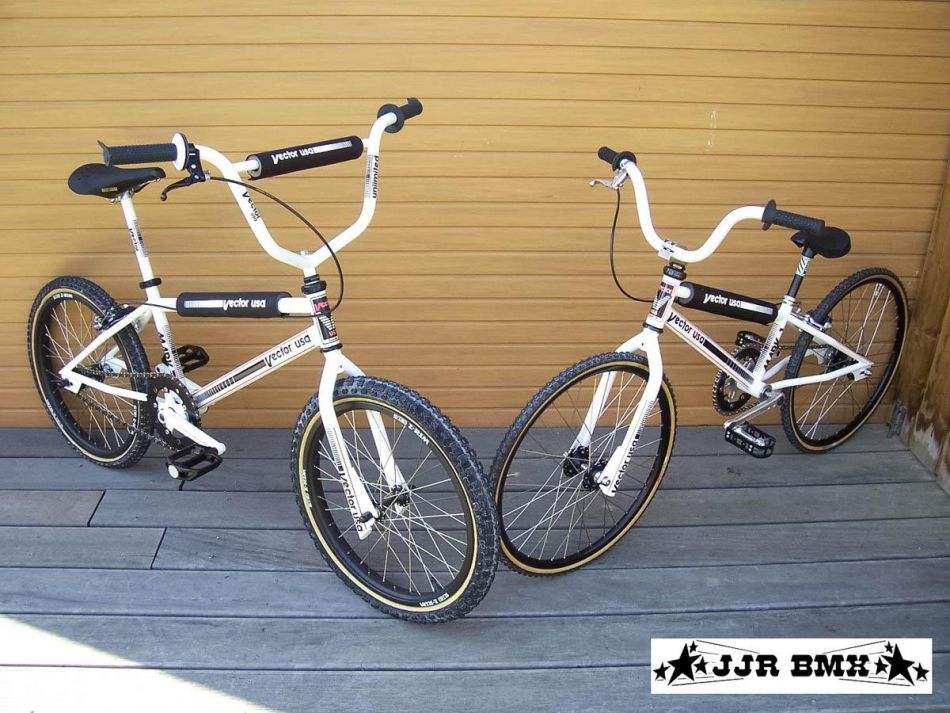 Is it for the love of BMX you've got all those bikes, or is it a pension plan for you?
Johan Janssens: For sure for the love of the BMX sport! To keep memories alive! For me a BMX bike is art! I can look to one of my bikes and start dreaming about a race 30 years ago as it was yesterday. It's unbelievable what such small kids bike can do in a men's life. BMX is a big part of my life as I raced from 1982 till 2003.

Which bike do you like to ride on a regular basis?
Johan Janssens: I don't ride a bike a lot these days, what I want to change. But I'm riding now a cargobike with my kid in it sometimes, or my own custom made 26" BMX bike (some will say it's not a BMX because the 26" wheels but….)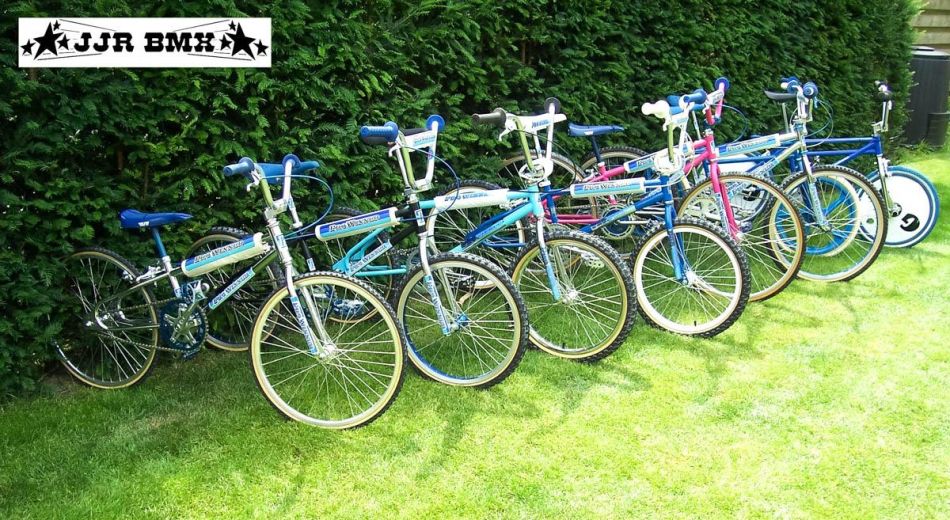 How often do you look on eBay/Craigslist/BMX Museum to shop for old BMX stuff?
Johan Janssens: Almost never.

Who are some of the people who have helped track some parts down that you needed?
Johan Janssens: Most stuff I tracked down myself as I still remember what racer had what bike and so on. Once I've contacted an old racer after 30+ years to ask about his bike. He was so suprised that I still remembered him and his bike (I was very lucky because he still had it and got it).


Who are some of the BMX collectors that you respect?
Johan Janssens: Several years ago, I took a step back in the collectors world as it changed into something what I didn't like. Don't have so much contact anymore with other collectors. But I respect all the collectors who collect because BMX was a part of their life. The ones who want to keep the memories and history alive!

Do you have decent mechanical skills?
Johan Janssens: Sure! I can build bikes (era correct), but also repair frames. I've also designed and built my own BMX frames under the name JJR. For TIG welding I go to a professional welder.


What's the most ridiculous amount you have paid for a bike part that you needed to own?
Johan Janssens: I think I never paid a ridiculous price for something I wanted. The best and rarest/unique things I got for free.

Do you have another BMX project in your head? How would you start on it?
Johan Janssens: Sure I've always got some builds in my head. They are build up already in my head and when I have all the parts, one day I start building. BTW I build bikes as you could see them at a BMX race bitd.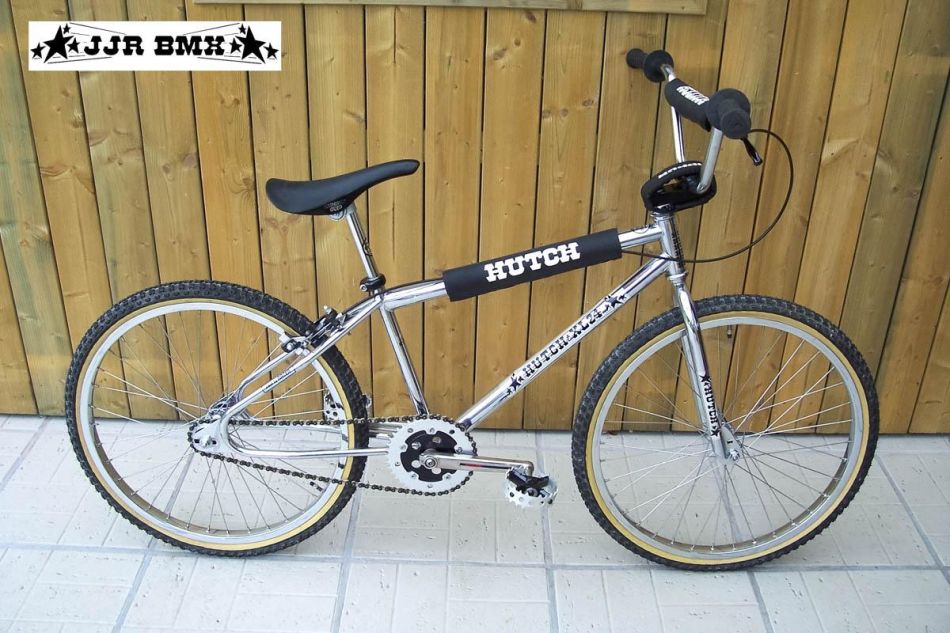 Do you always have room for "one more bike"?
Johan Janssens: In fact no. Normally if I want to build another bike, I need to take apart one. But it's easier said than done. Last year I've built maybe 4 bikes and didn't took 1 apart. (I know I've got a problem).

Thanks to: My grandfather. He informed my father about BMX racing. Without him maybe I would have never raced BMX and never build up a BMX life. And all the people who donated their old bike or parts for my collection.
Previous Episodes on FATBMX:
Episode 1: Christophe Detandt (BEL)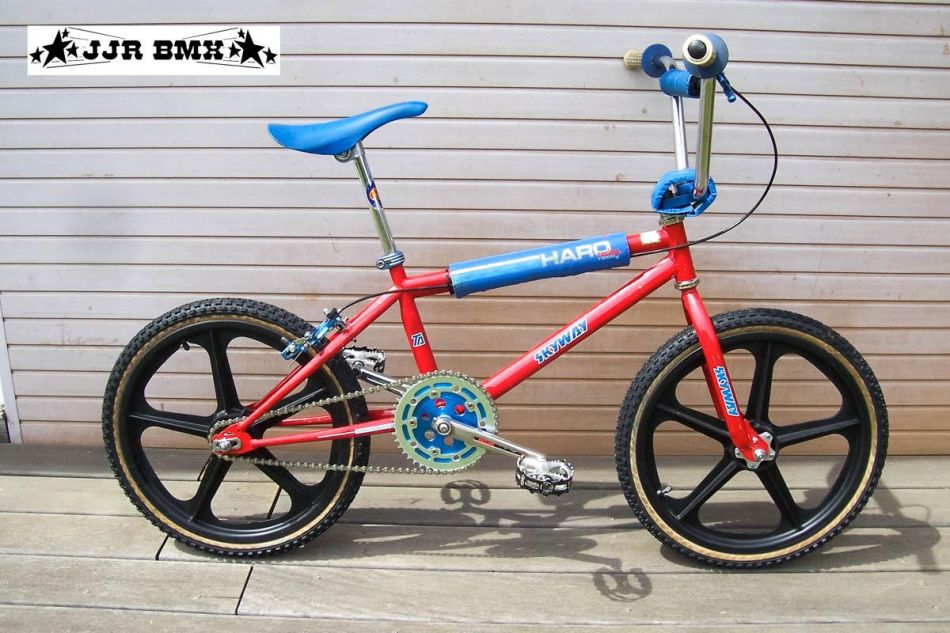 Episode 2: James White (GBR)
Episode 3: JT Freestyle (USA)
Episode 4: Ben Murphy (IRL)
Episode 5: Rainer Schadowski (GER)
Episode 6: GAry Sansom (USA)
Episode 7: Michael Gamstetter (USA)
Episode 8: Grant Stone (GBR)
Episode 9: Steve Blackey (USA)
Episode 10: Shannon Gillette (USA)
Episode 11: Woody Itson (USA)
Episode 12: Oliver Kienzle (GER)Episode 13: Kelly Swanson (USA)
Episode 14: Pat A Lar (GBR)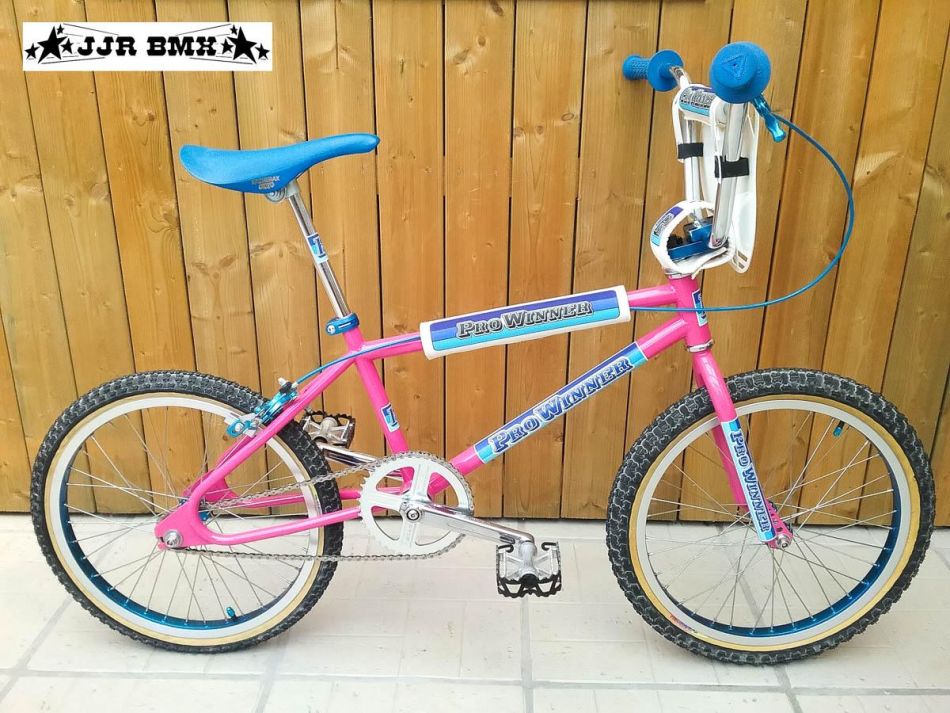 Episode 15: Billy Mills (GBR)
Episode 16: Steve Brothers (USA)
Episode 17: Aykut Hilmi (GBR)
Episode 18: Alex Leech (GBR)
Episode 19: Mike Janssen (NED)
Episode 20: Brian Gutierrez (USA)
Episode 21: Chad Powers (USA)
Episode 22: Alessandro Barbero (ITA)
Episode 23: Chris Daly (GBR)
Episode 24: Ian MacArthur (GBR)
Episode 25: Steve Strong (GBR)
Episode 26: Stephen Joseph (GBR)
Episode 27: Paul de Jong (NED)
Episode 28: Jon Western (GBR)
Episode 29: William "LaRock" LaRoque (USA)
Episode 30: Johan Janssens (BEL)