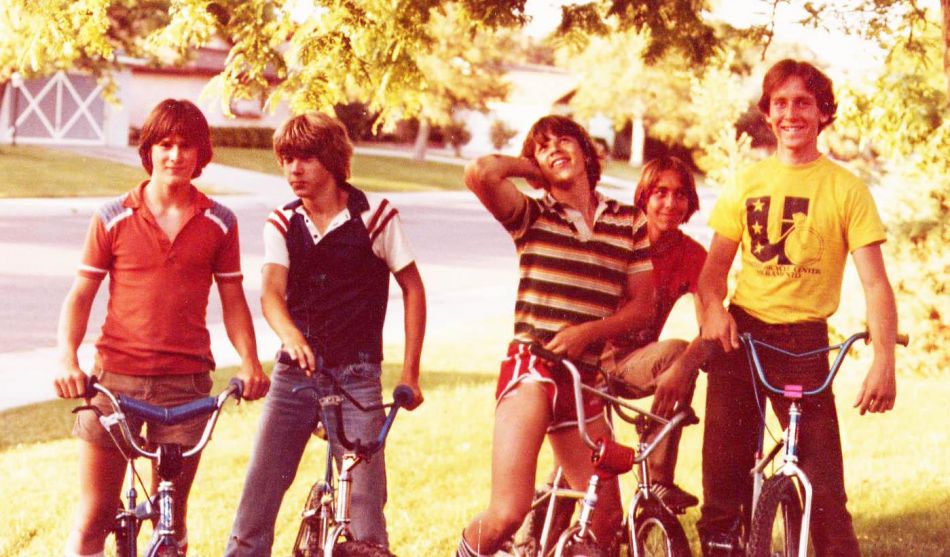 Who were some of the BMX riders that you admired back in the day?
Scott Bradley Barrette: Of course Doug and John were the first BMX racers I had met. These guys sounded like BMX bad asses! but, Once I began racing at Roseville CA. there were so many talented riders!... We were lucky enough to race legends like Brent Patterson, Richie and Ronnie Anderson and so many other Northern California riders too. When we saw the Speedo racing van show up at a local race... we knew that we were doomed!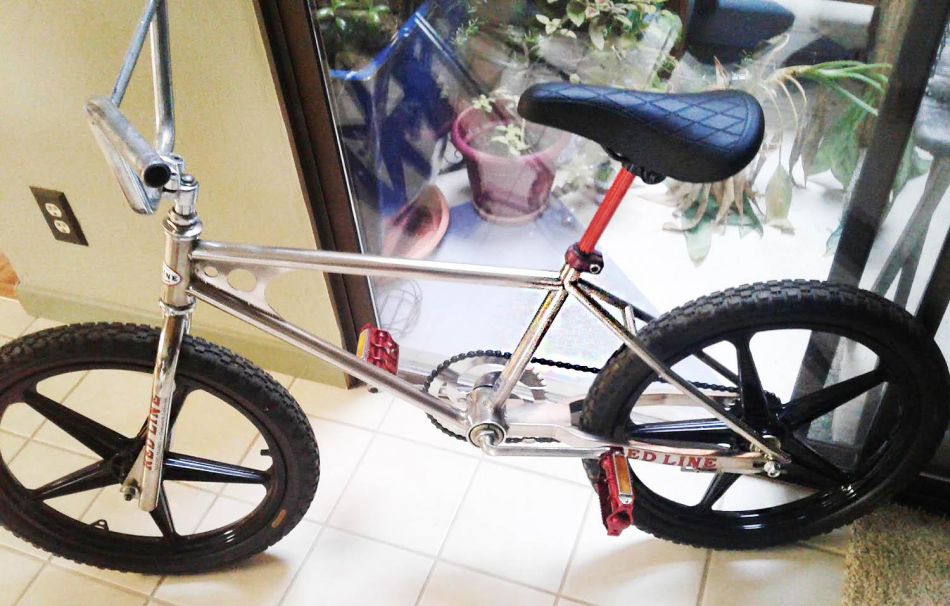 Do you feel there is a need for BMX products to survive for history's sake?
Scott Bradley Barrette: We do need for the history of BMX to survive. And since products and innovations shaped the sport. For me there are products that changed BMX.... The Schwinn Stingray started it all. Moto Mag wheels are another product. Redline tubular forks, Redline flight cranks, Kastan strut, Pro Forx, Cooks Bros. Uni-clamp fork/stem , Littlejohn and R & R sidehacks, Littlejohn 26" Fireroad cruiser and Skyway Tuff Wheels.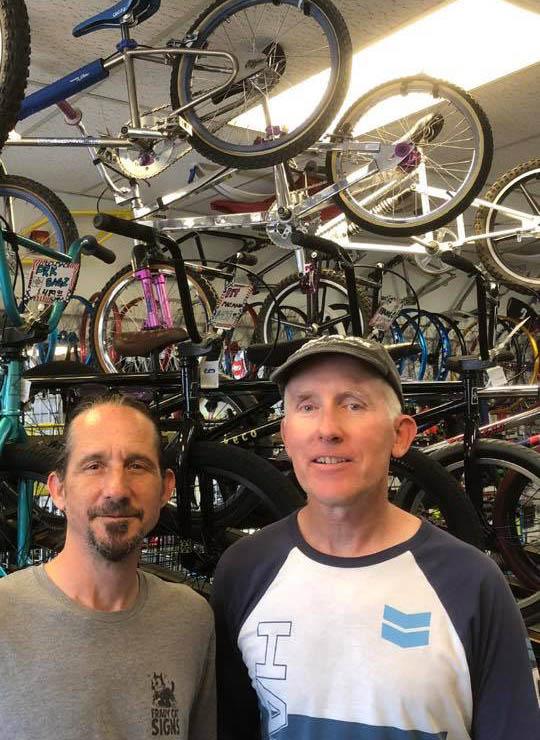 How long did it take you to get your collection together?
Scott Bradley Barrette: I started collecting around '92 and '93. This was when Gork and I helped put together the first BMX Museum at the ABA Grands in Oklahoma City. BMX items were very easy to find during that time (and much cheaper than now). From '93-'96 I was able to find the majority of my collection. In 1994 I bought The Bike shop in Fair Oaks CA. Owning a bike shop helped with the collection... people just brought things in to sell!

Is it for the love of BMX you've got all those bikes, or is it a pension plan for you?
Scott Bradley Barrette: The collecting bug was to help preserve BMX and to share with the younger crowd, hoping to instill the roots of the sport. I had no idea that people around the world would collect and especially the crazy money that people spend to build a classic BMX bike. So, I am glad to know that my investment has appreciated... but, a pension plan was not the intention.



Which bike do you like to ride on a regular basis?
Scott Bradley Barrette: Honestly, I have ridden our Littlejohn sidehack once in a while... but, I am a road rider now. My Giant TCR is my bike of choice. I do about 5000 miles a year. A little mountain bike riding too.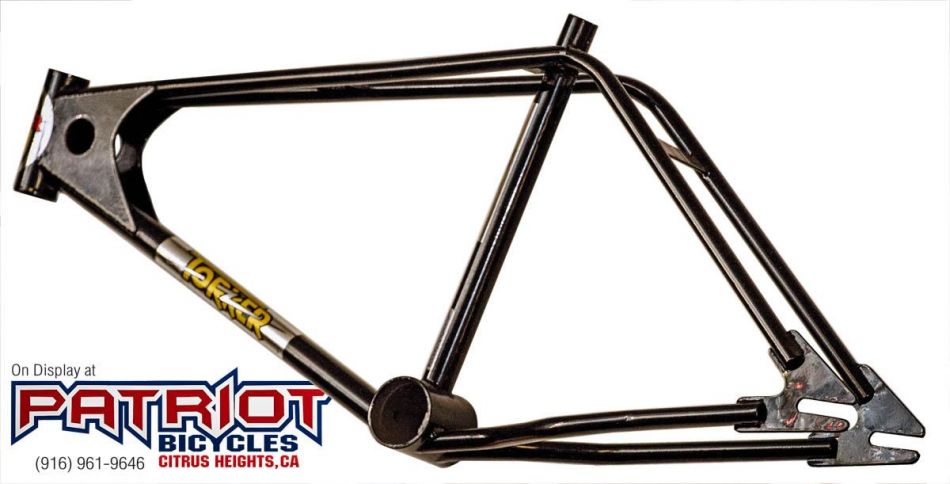 How often do you look on eBay/Craigslist/BMX Museum to shop for old BMX stuff?
Scott Bradley Barrette: I honestly do not look for items anymore on eBay or Craigslist. When I used to look..I would see these crazy prices and think... I don't need this that bad. I love getting a good deal! Not possible anymore.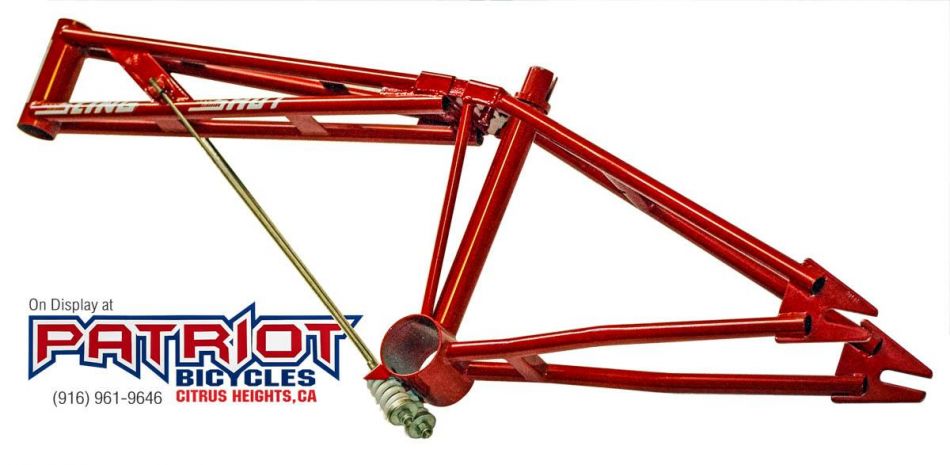 Who are some of the people who have helped track some parts down that you needed?
Scott Bradley Barrette: Tracking parts or bikes down... Well, my first real connection was Darren Chan. Darren loaned me some frames to hang on the walls of my bike shop. At that time (1994) my collection was pretty small. I think we traded a few things back in the '90s too. Ricky Hutchinson from Oklahoma City was a big help when we traveled to OKC for the grands. I remember picking up a couple NOS G-boy forks and some other parts from a shop near OKC.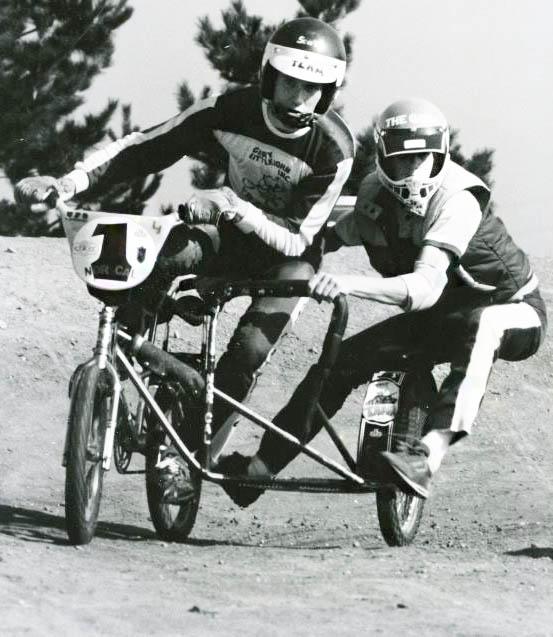 A more current connection is Perry Wills. He is a local collector that works hard to find a surprising amount of BMX stuff. I am sure there are many others that have helped out in my search... but, these are the guys that come to mind.

Who are some of the BMX connectors that you respect?
Scott Bradley Barrette: Respected connections; Darren Chan, Perry Wills, Shannon Gillette, Randy Shafner, My Bro and a shout out to Ben Joy! His help in locating a few frames that were not returned after an old school show in the LA area. Without him those items would have never been returned!

What's the most ridiculous amount you have paid for a bike part that you needed to own?
Scott Bradley Barrette: I have not spent crazy money for any item. Just a few months ago I was able to buy one of my 24" Schwing bikes back... I spent a little on that. I guess I am a cheap ass collector! but, that is OK.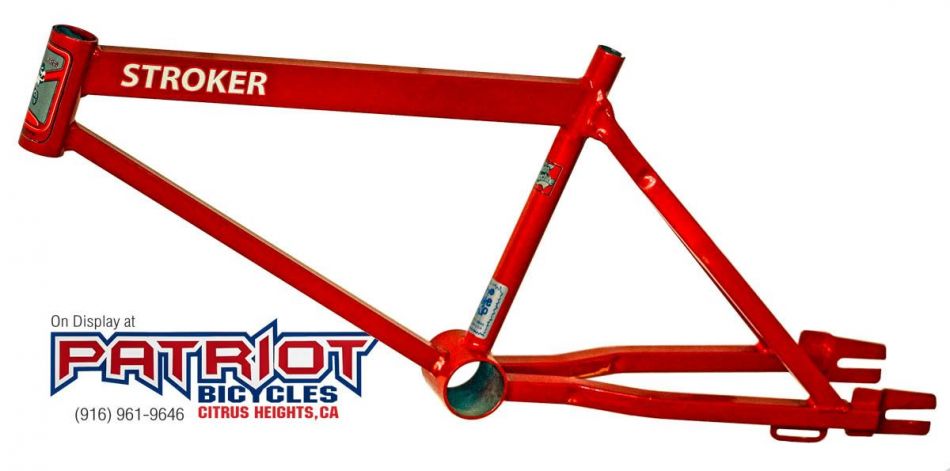 Do you have another BMX project in your head? How would you start on it?
Scott Bradley Barrette: I would like to build my 24" Gary Littlejohn race frame up. That is the one that Gary Littlejohn gave me back in the '80s. I had never been given any product! Always had to buy it. Gary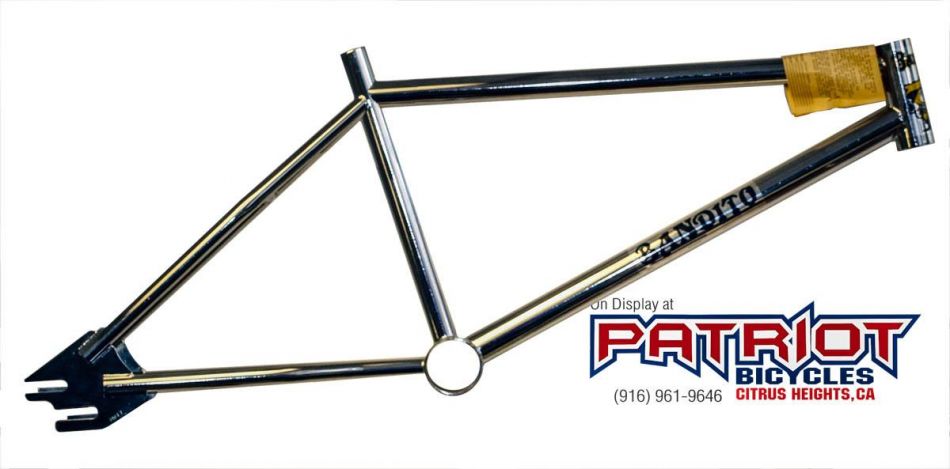 is great guy and I still get a Christmas card from him every year! So, in memory of those times. I will work on that build! Anybody have a 24"araya 7x hoop available? (lol). Just writing about this has set in motion how I am going to start this build... and everyone that has read this can hold me accountable to follow thru!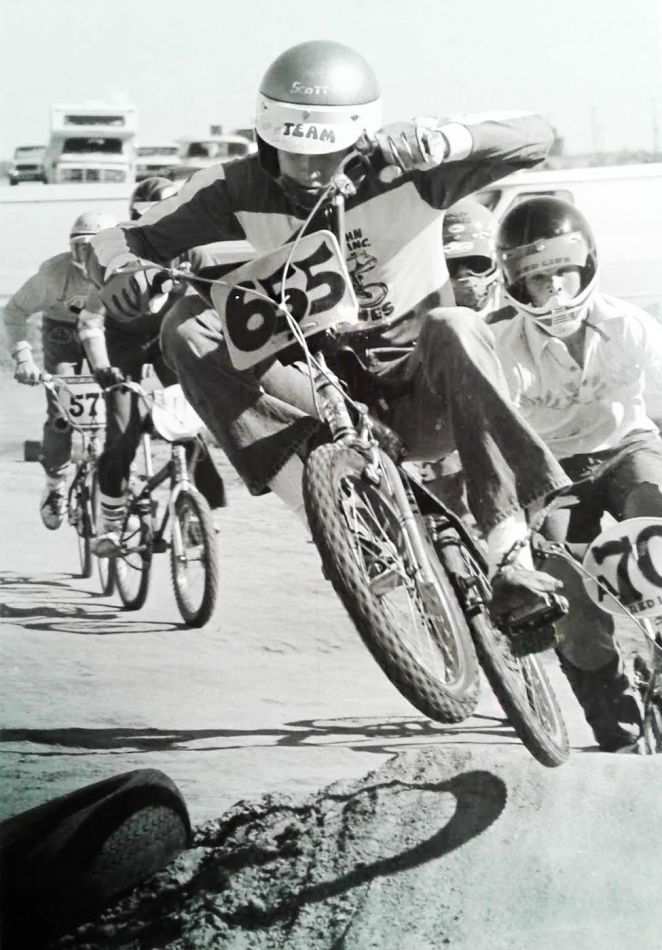 Do you always have room for "one more bike"?
Scott Bradley Barrette: As a bike rider and overall bicycle addict... yes, there is always room for one more bike!


Previous Episodes on FATBMX:

Episode 1: Christophe Detandt (BEL)
Episode 2: James White (GBR)
Episode 3: JT Freestyle (USA)
Episode 4: Ben Murphy (IRL)
Episode 5: Rainer Schadowski (GER)
Episode 6: GAry Sansom (USA)
Episode 7: Michael Gamstetter (USA)
Episode 8: Grant Stone (GBR)
Episode 9: Steve Blackey (USA)
Episode 10: Shannon Gillette (USA)
Episode 11: Woody Itson (USA)
Episode 12: Oliver Kienzle (GER)
Episode 13: Kelly Swanson (USA)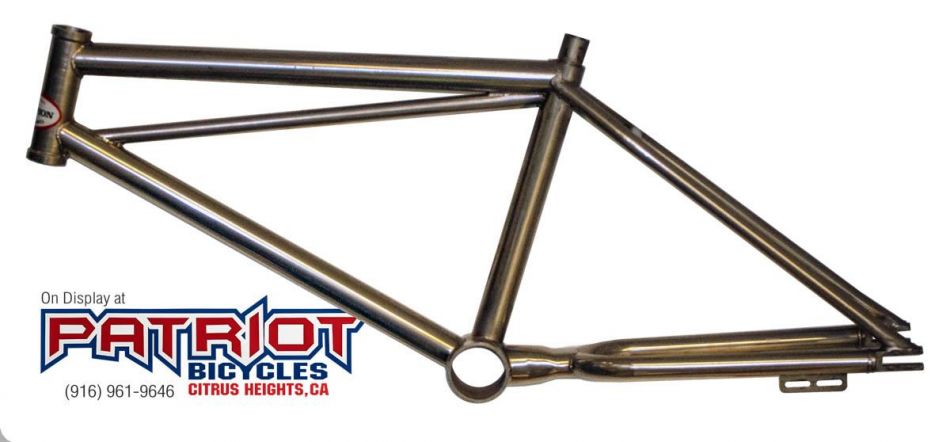 Episode 14: Pat A Lar (GBR)
Episode 15: Billy Mills (GBR)
Episode 16: Steve Brothers (USA)
Episode 17: Aykut Hilmi (GBR)
Episode 18: Alex Leech (GBR)
Episode 19: Mike Janssen (NED)
Episode 20: Brian Gutierrez (USA)
Episode 21: Chad Powers (USA)
Episode 22: Alessandro Barbero (ITA)

Episode 23: Chris Daly (GBR)
Episode 24: Ian MacArthur (GBR)
Episode 25: Steve Strong (GBR)
Episode 26: Stephen Joseph (GBR)
Episode 27: Paul de Jong (NED)
Episode 28: Jon Western (GBR)
Episode 29: William "LaRock" LaRoque (USA)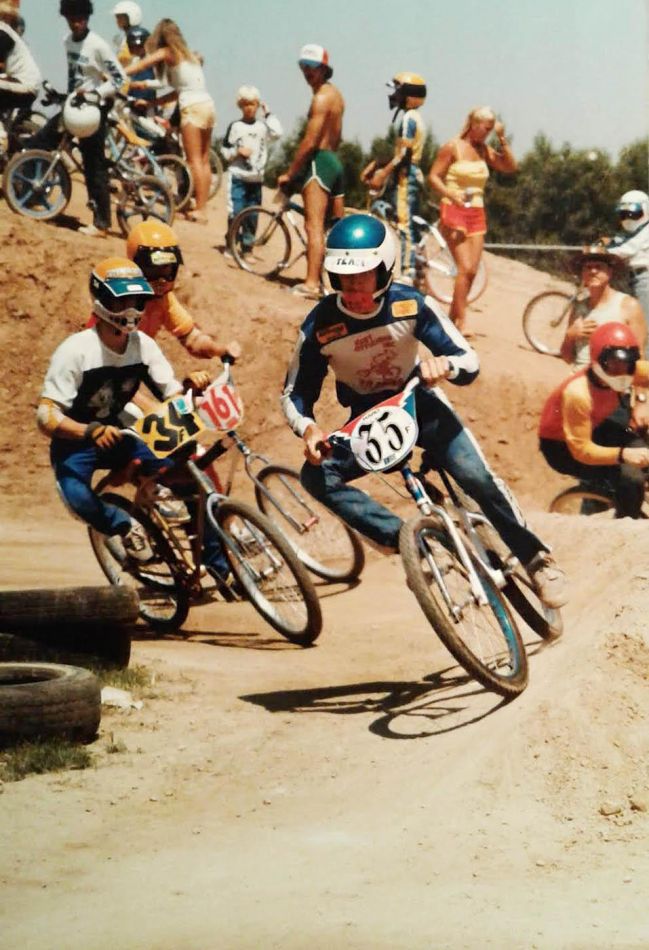 Episode 30: Johan Janssens (BEL)
Episode 31: Darren Chan (USA)
Episode 32: Frank Lukas (GER)
Episode 33: Jason Teraoka (USA)
Episode 34: Shad Johnson (USA)
Episode 35: PJ McKenna (USA)
Episode 36: Henry Sarria (USA)
Episode 37: Jonathan Sherwood (SAF)
Episode 38: Trevor Henry (GBR)
Episode 39: Daniel Purcell (GBR)
Episode 40: Mark McCorkle (USA)
Episode 41: Tom Sustarich (USA)
Episode 42: Adam Cox (USA)
Episode 43: Perry Wills (USA)
Episode 44: John Buultjens (SCO)
Episode 45: Jay Eley (GBR)
Episode 46: Alvin Mullins (USA)