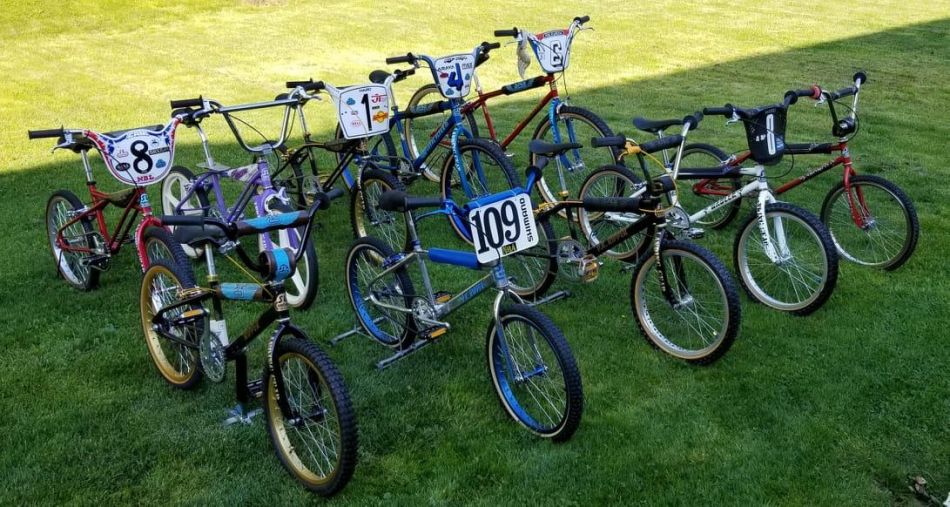 Jonathan Hoffman: In 1993 I stopped at my local BMX shop to shoot the breeze and pick up some new parts. The old owner said that they were changing hands and had to sell off most of the inventory. They were in business since 1963 so there was a lot of random stuff around already packed up for the sale. I dug around and I noticed a SE Racing box that literally looked like it was used as a coffee table..stained, dusty, beat up but what was inside that box was a brand new black with gold stickers Looptail PK Ripper. I asked how much and he said "Gimme $50 and it's yours." I was 12 years old and rode home as fast as I could, grabbed some money and brought it home that day. I took parts off my existing bike and from my little parts stash and built it up. I rode that bike everywhere, the street, trails, dirt jumps and cruising for girls. I rode it till I got my license and stuck it in my parents garage attic.

Fast forward to 1999/2000, I was was working with my Dad on 1 of his classic Chevys and had to go up to the attic and BOOM, there it was, dusty, flat tires but still looking like it did when I parked it up there. I cleaned it up, stuck it on ebay for some cash to sink into my car. It got a TON of bids but I ended the auction due to a serious attachment to the bike. I remember using the search engines and just typing in old BMX bike, PK Ripper...I was flabbergasted to say the least. I instantly joined VintageBMX and then OS-BMX forums and figured out how to build the bike correctly. 21 years later, here I am still collecting old BMX bikes that are just as old as me. I turn 40 in May and hope to continue collecting till I'm really old!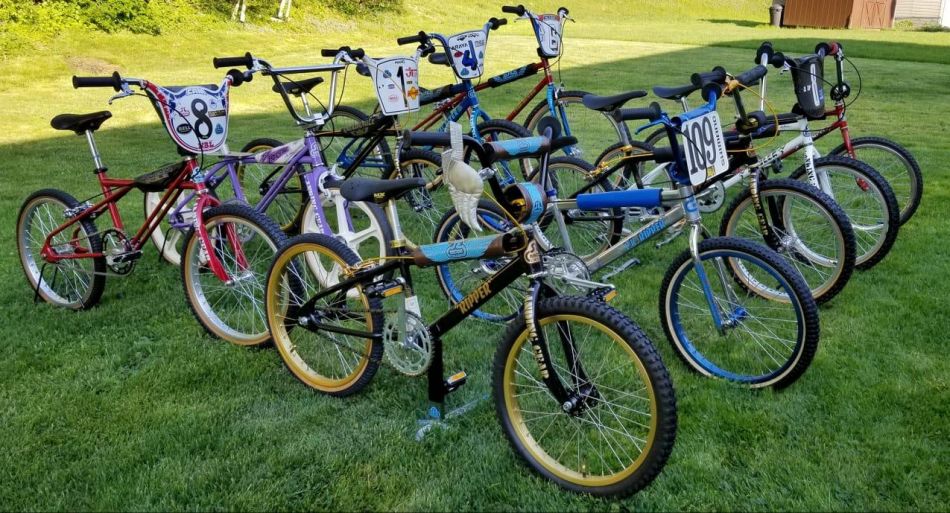 Is it fair to say your focus is on SE bikes? Any reason why?
Jonathan Hoffman: Having a Looptail PK RIPPER as my first real old school bike at 12 years old (I still have it) I always liked how they looked, rode and the colors they came in. My early collecting years wasn't just about SE Racing, I had a bunch of different bikes, some pretty obscure, rare and sought after bikes. GJS, Mr. Stix Wedge, Direct Link, Rebel Racing and many more. I fell into a hole of just collecting/building carpet queens after spending a lot of money on NOS Comp II tires, wheelsets, seats, grips, they became pretty much unridable.....I sold off almost everything that wasn't SE Racing (I did keep the Rebel Racing General Lee) and just focused on building up SE bikes I could enjoy, ride and not be afraid to crash.
What websites do help you with info/advice when it comes down to BMX history and era correct bike tips?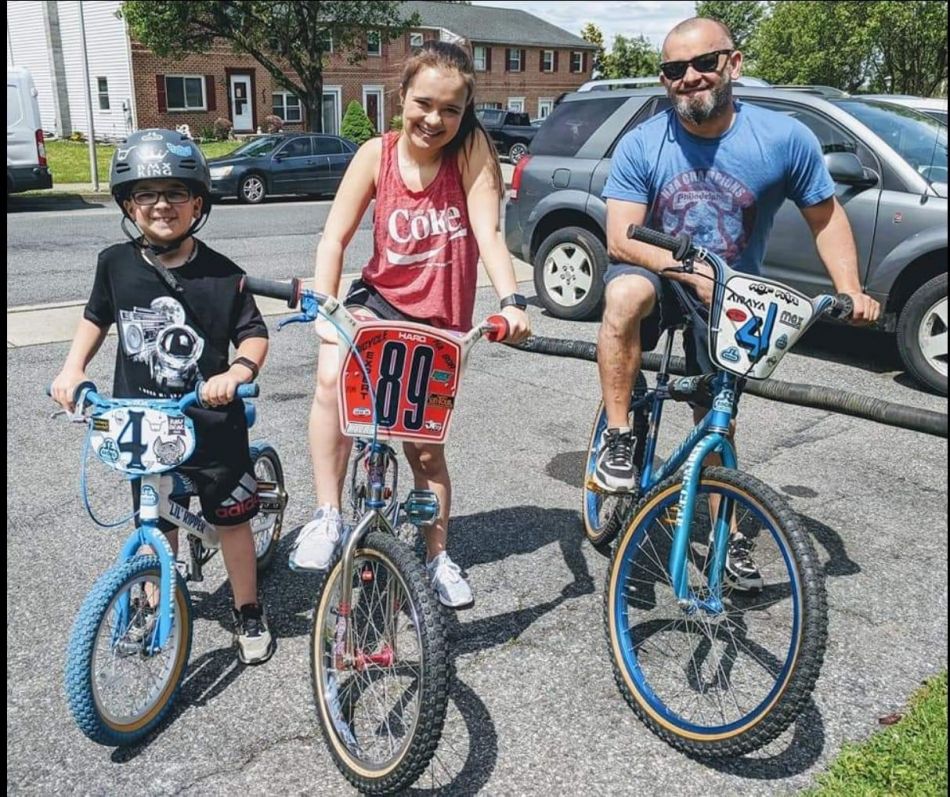 Jonathan Hoffman: There is only 1 website that ever crosses my mind when this question is asked, BMXSociety.com
Do you dislike flippers or BMX collectors in it to just make a buck?
Jonathan Hoffman: This is a double edged sword kinda question for me. I consider myself a collector and a flipper. Without flipping stuff my wallet would be empty. I am addicted to this hobby and its history but you have to fund it. I have helped clean out bike shops on the east coast with other BMX buddies, I have searched all avenues looking for stuff to keep, cherish and flip to keep that momentum going since day 1. Now, to really answer your question. HELL YEAH I dislike, hate, despise flippers who know nothing about this sport, hobby or historical significance that they just back doored, back stabbed someone to get and will sell their own mother for a profit. Unfortunately I and many of us have educated these guys over the years.
When you started riding what bike was the dream bike for you?
Jonathan Hoffman: Considering I was riding an '80s bike in the '90s, my dream bike was an Auburn CR-20RX. A buddy of mine had one in purple with ProForx loaded to the gills with all the good parts. I will hopefully build a replica of it someday but I definitely need to do some research, my mind body and soul has been stuck and programmed to the early '80s! haha!
Do you have that bike in your collection today?
Jonathan Hoffman: No, not yet but I am always looking for one in original finish to start!
Name three BMX collectors that you respect?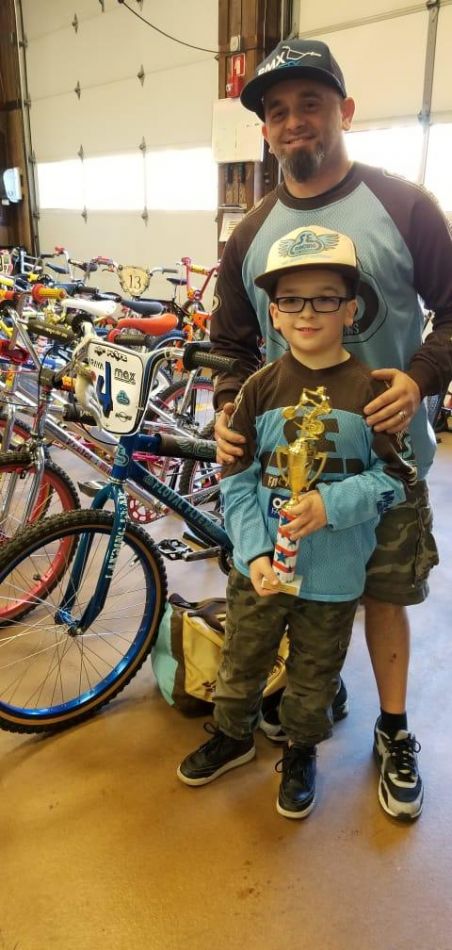 Jonathan Hoffman: Just 3? Awww man, this is gonna be rough!
1) William LaRoque - He never fails to make me drool with what comes out of his garage, mind and then captured in front of the camera
2) Brian Britt - My first BMX Buddy that turned into a great friendship in this hobby. We collect different stuff so we hardly had to compete to get "that score". He has built up some of the sickest freestyle bikes over the years.
3) Donnie Platt - Another buddy that turned into a friendship. His knowledge is ridiculous and not to mention his attitude. He's a straight shooter like I am and has no problem dropping some science and setting you straight....he's rude, crude and a teddy bear all at the same time! haha!
Patina or brand new condition?
Jonathan Hoffman: All I have collected for 21 years is original finish bikes, so Patina for me but I also love NOS items and full era correct NOS builds. Anyone can restore a bike, not everyone can find, afford and maintain an original finish bike.
How often do you look on eBay/Craigslist/BMX Museum to shop for old BMX stuff?
Jonathan Hoffman: Everyday I am on the sites, forums, facebook, Craigslist etc.
Do you believe that there is still a lot out there that hasn't been found?
Jonathan Hoffman: I do believe there is plenty more to find out there. Most of the old bike shops have been ransacked but people's attics, garages, basements, storage lockers gotta still be holding some gems!
Do you have a man-cave where your bikes are displayed?
Jonathan Hoffman: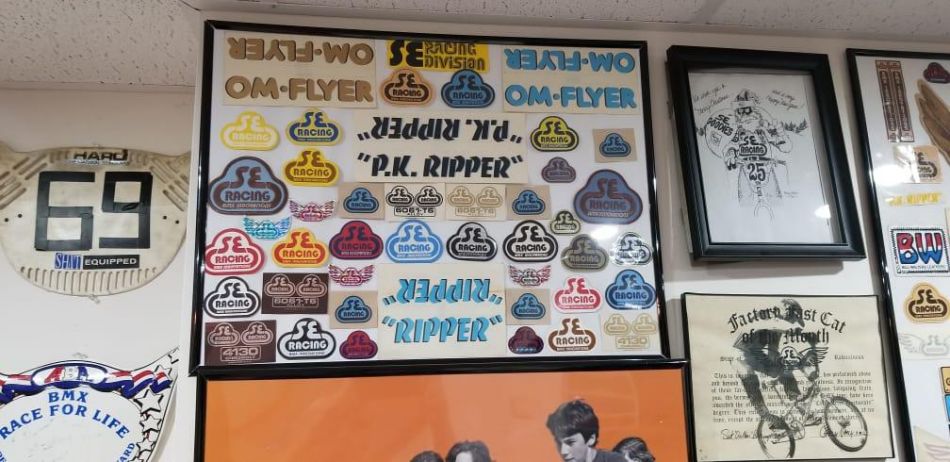 I have a fully finished basement that I took over to dedicate just my BMX collection when my wife and I got together. The man-cave consists of NOS decals all framed up, number plates, SE Racing uniforms, helmets, NOS items, NOS framesets, BMX magazines in their original binders, original track banners and more stuff that are in the closets since I have no more wall space to display it. We have 2 kids, Alex my 16 year old daughter who just got her license last week and my little man Ryder who is 9 and loves to ride and look at my stuff and ask a TON of questions in the process. Sooner or later we will need to get a bigger house, I feel bad that my collection leaves little room for him to play with his friends, hangout and display his Legos, HotWheels and Pokemon collection.
Do you always have room for "one more bike"?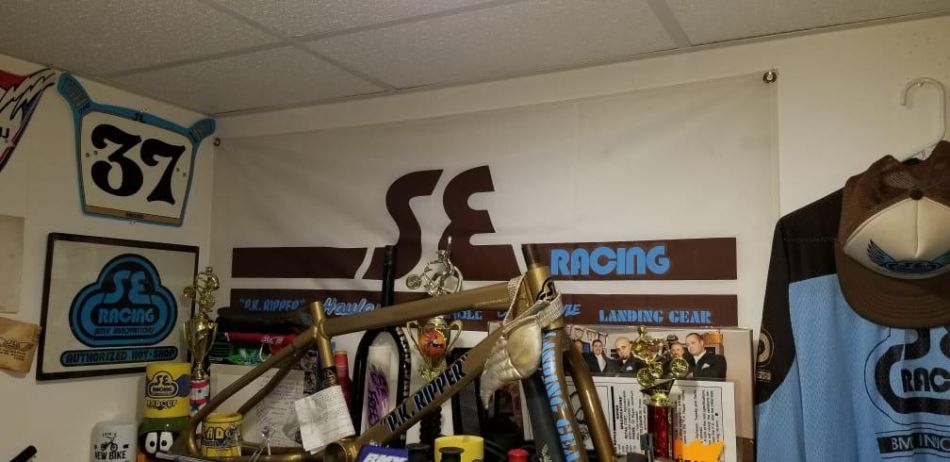 Jonathan Hoffman: Always....just don't tell my wife! Haha! She enjoys riding with me and she knows that I have been collecting longer than we've been together.
What's a bike (part) you have been looking for but haven't been able to locate?
Jonathan Hoffman: SE Racing JU-6 and some early Haro/JT/Bicycle Motocross Action number plates
Where can people reach you when they have that part available?
Jonathan Hoffman: OLDSKOOLPK on all sites.
Jonathan Hoffman on that silly Facebook site.....haha!

Honestly, I'm a talker, I've been a DJ since 1992 and love to talk on the phone, texting and messaging is boring, so if you don't have my phone # yet, you will soon enough if we have to deal or trade.

Thanks to: My beautiful wife for dealing with me and never questioning me when boxes show up on the doorstep. My kids for keeping me young, on my toes and enjoying riding bikes with me. My parents for never throwing away or selling my PK Ripper and all the friends I have made over the years in this hobby that have become more than just BMX buddies.


Episode 1: Christophe Detandt (BEL)
Episode 2: James White (GBR)
Episode 3: JT Freestyle (USA)
Episode 4: Ben Murphy (IRL)
Episode 5: Rainer Schadowski (GER)
Episode 6: GAry Sansom (USA)
Episode 7: Michael Gamstetter (USA)
Episode 8: Grant Stone (GBR)
Episode 9: Steve Blackey (USA)
Episode 10: Shannon Gillette (USA)
Episode 11: Woody Itson (USA)
Episode 12: Oliver Kienzle (GER)
Episode 13: Kelly Swanson (USA)
Episode 14: Pat A Lar (GBR)
Episode 15: Billy Mills (GBR)
Episode 16: Steve Brothers (USA)
Episode 17: Aykut Hilmi (GBR)
Episode 18: Alex Leech (GBR)
Episode 19: Mike Janssen (NED)
Episode 20: Brian Gutierrez (USA)
Episode 21: Chad Powers (USA)
Episode 22: Alessandro Barbero (ITA)
Episode 23: Chris Daly (GBR)
Episode 24: Ian MacArthur (GBR)
Episode 25: Steve Strong (GBR)
Episode 26: Stephen Joseph (GBR)
Episode 27: Paul de Jong (NED)
Episode 28: Jon Western (GBR)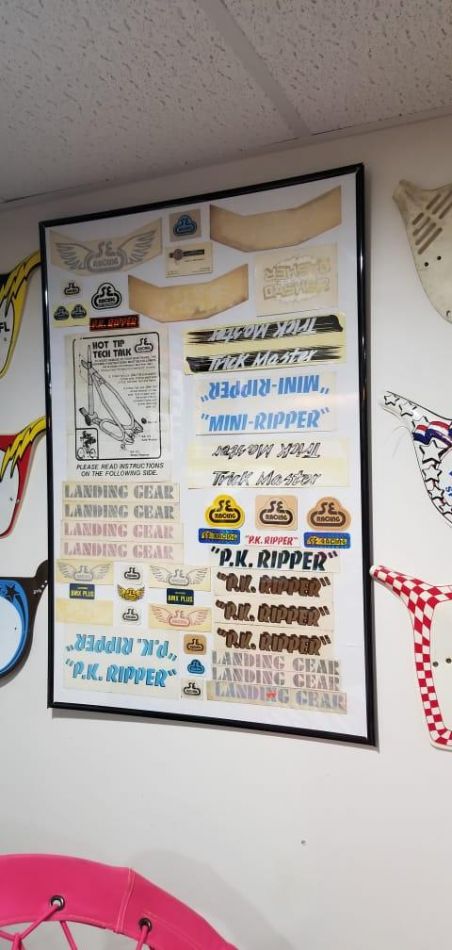 Episode 29: William "LaRock" LaRoque (USA)
Episode 30: Johan Janssens (BEL)
Episode 31: Darren Chan (USA)
Episode 32: Frank Lukas (GER)
Episode 33: Jason Teraoka (USA)
Episode 34: Shad Johnson (USA)
Episode 35: PJ McKenna (USA)
Episode 36: Henry Sarria (USA)
Episode 37: Jonathan Sherwood (SAF)
Episode 38: Trevor Henry (GBR)
Episode 39: Daniel Purcell (GBR)
Episode 40: Mark McCorkle (USA)
Episode 41: Tom Sustarich (USA)
Episode 42: Adam Cox (USA)
Episode 43: Perry Wills (USA)
Episode 44: John Buultjens (SCO)
Episode 45: Jay Eley (GBR)
Episode 46: Alvin Mullins (USA)
Episode 47: Scott Barrette (USA)
Episode 48: Ashley Little (GBR)
Episode 49: Bill Batchelor (USA)
Episode 50: Steve Firestein (USA)
Photos by OLDSKOOLPK