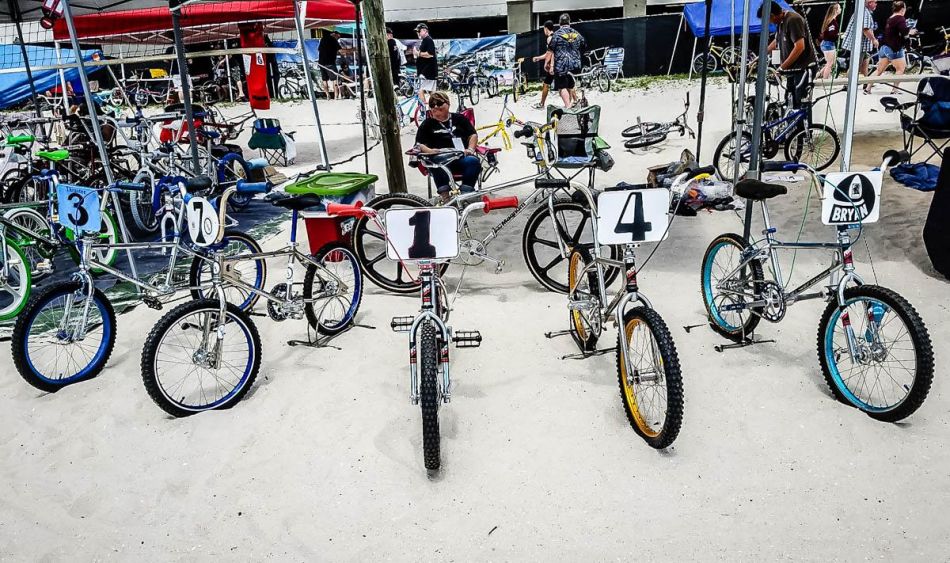 Rodney Miles: I did for the most part, my long term sponsors Nick's BMX of Indy were at the leading edge of most BMX bikes and gear back in the day. If we ask Nick for it he would make it happen.
What were some of the bikes that you raced on?
Rodney Miles: I raced about any brand there was, Cook Bros., Redline, Mongoose, Thruster, MCS, Kuwahara and at the end Skyway.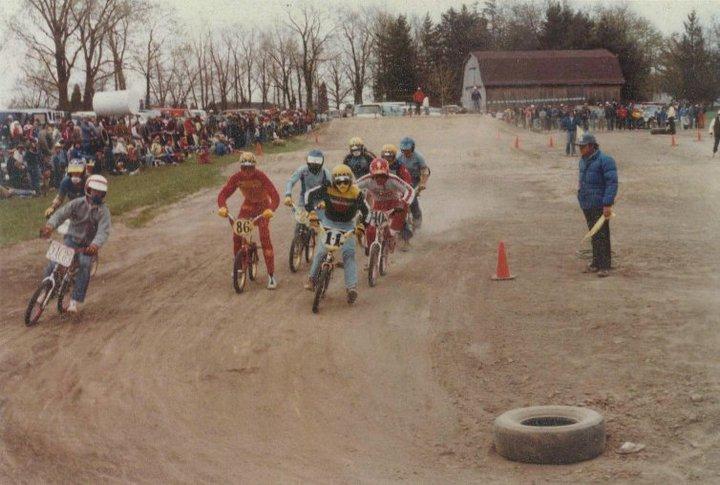 Do you have some of those bikes in your collection today?
Rodney Miles: I still have some of my stuff but all my original bikes I parted with when I was ill with cancer. I needed all the cash I could get to fight that beast.
Do you feel that you had to race, or be part of BMX, to better understand how bikes should look like?
Rodney Miles: It truly does help when building a "correct build" but as I tell most people these are their bikes, build it how you want them... that being said I would rather see a period correct build than a catalog/kit bike build.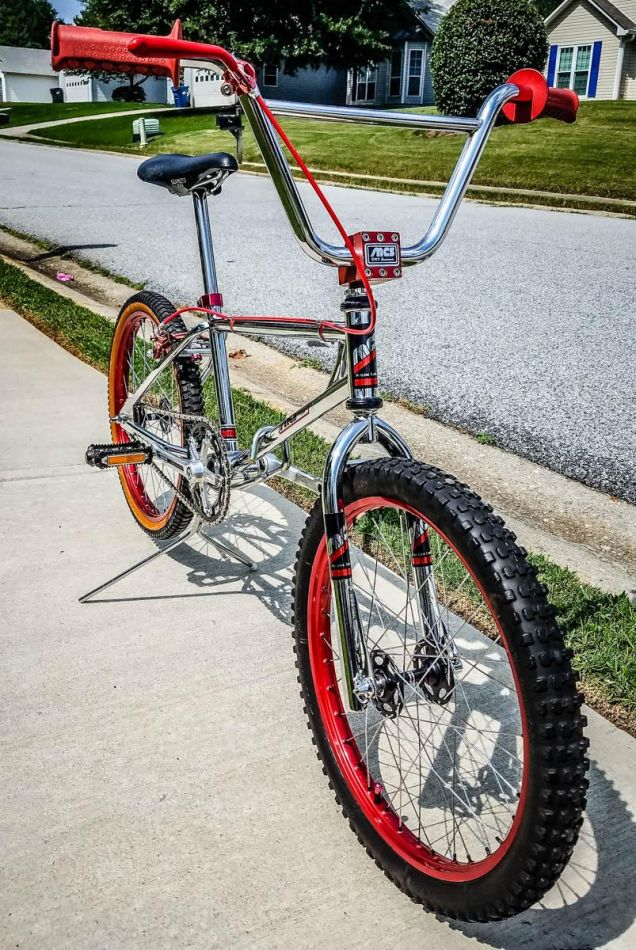 Do you feel there is a need for BMX products to survive for history's sake?
Rodney Miles: I think it's great and I do my part to do so. I also think that it is great that so many people do. I am into this for the love of my sport and to preserve a bit of my BMX history and love to share it with others.
What's one of your oldest BMX products in your collection?
Rodney Miles: My 1974/'75 White Lightning

When you started riding what bike was the dream bike for you, MCS?
Rodney Miles: I badly wanted a Mongoose or a Schwinn Comp Scrambler... I ended up trading my way to a Comp Scrambler in 1977 and loved it!
Name three BMX collectors that you respect?
1) Jeff Haney
2) Darren Chan
3) John Infinger but the list can go on and on... I love my old school BMX brothers one and all.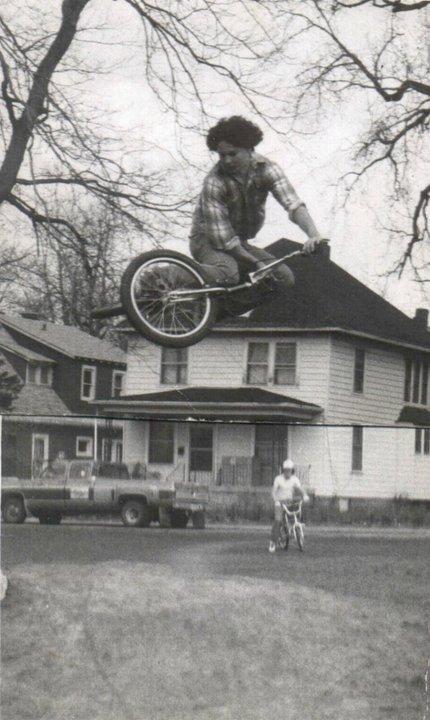 You seem to be able to throw a mean table top. Was BMX Freestyle ever an option for you?
Rodney Miles: I loved to race and just as much push the limits in jumping, flatland and pools/ramps. As early as late '77 I was doing flat land 360's and a good many other tricks. In my home town at that time there was much more racing comps going on and freestyle was just something we did on the side.
Do you have any BMX Freestyle bikes/products in your collection or is that not where your interest is?
Rodney Miles: I have had a few over the years but I don't hold onto them long, I am more of a BMX race guy.
What products are a great help when you find an old rusty historical piece of shit bike that needs to shine again?
Rodney Miles: It all depends on the bike or parts, I have many ways I clean up my things, I use Apple Cider vinegar a lot for rusted plated parts. I love it because it is clean to our environment and can be tossed out without being harmful to mother earth.
How often do you look on eBay/Craigslist/BMX Museum to shop for old BMX stuff?
Rodney Miles: Oh man... daily...about 5 to 10 times a day.... lol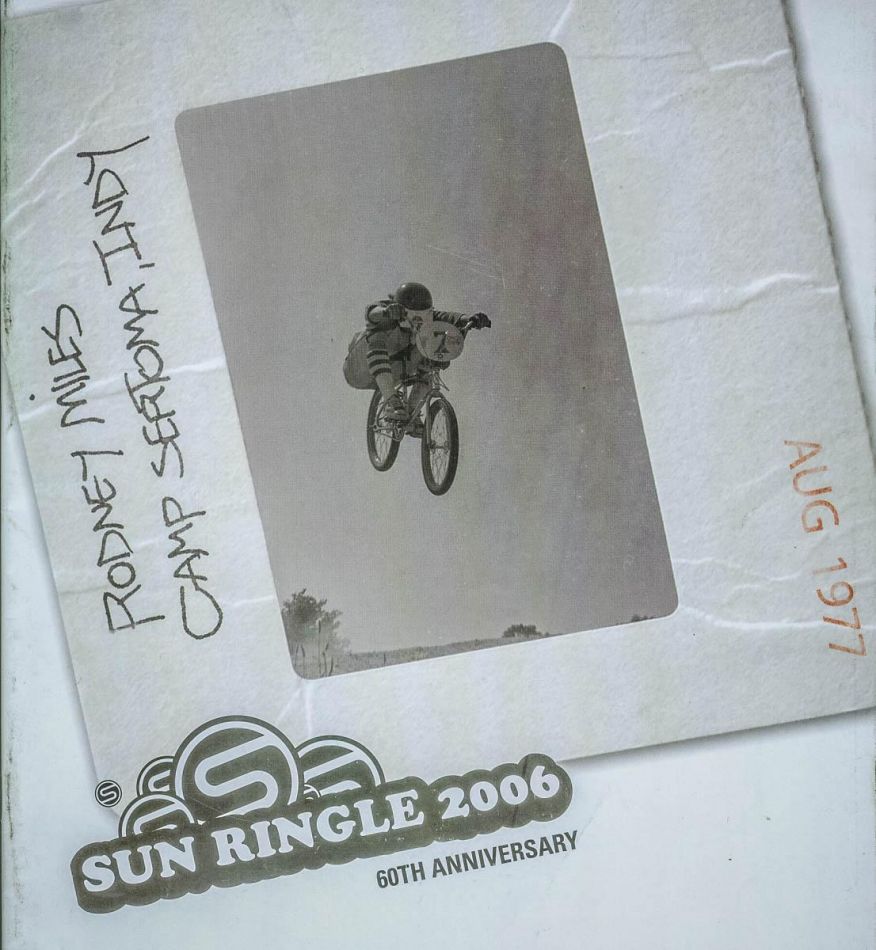 When you need to have one of your frames repainted, who do you go to?
Rodney Miles: I do all my own repairs and have since the start. I have also done over 500 frame repairs for others along with countless components. My goal this year is to get my resroration shop going again now that I have a big shop behind my house.
Do you have a man-cave where your bikes are displayed?
Rodney Miles: I do, yes.... It's my happy space!
What are the Bike Shows that you must attend?
Rodney Miles: I do my best to hit the east coast Florida shows but because of my work schedule it is tough at times to make it to more than a couple a year. My goal is to hit some of the West coast events but only time will tell.
At swap meets or yard sales, are you always looking to see if there is some interesting BMX stuff in there?
Rodney Miles: I do...that along with '60s and '70s muscle bikes.

What's a bike (part) you have been looking for but haven't been able to locate?
Rodney Miles: I would like to find a Jimmy Weinert or a Delta Pro... those are top on my wish list.
Where can people reach you when they have that part available?
Rodney Miles: My emails are This email address is being protected from spambots. You need JavaScript enabled to view it. & This email address is being protected from spambots. You need JavaScript enabled to view it.
Thanks to: My Mom that helped so much when I started in BMX and was my first sponsor!
My wife who I met in 1978 at Nicks BMX of Indy (Nick's daughter) chased for many years, she has been my biggest supporter in my BMX racing, and life.... She rides by my side no matter where I go and loves sharing in my hobbies. Who could ask for more!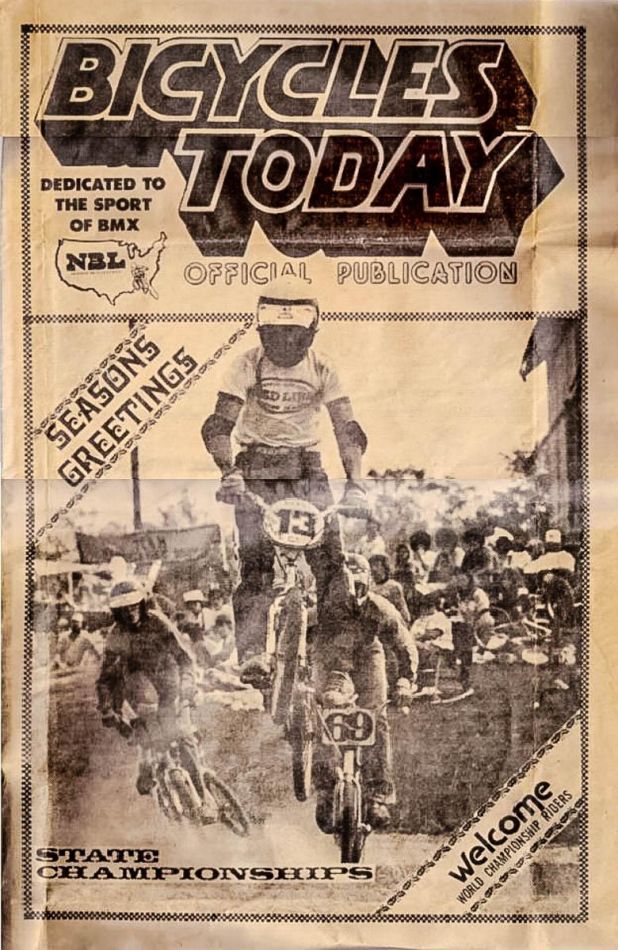 Episode 1: Christophe Detandt (BEL)
Episode 2: James White (GBR)
Episode 3: JT Freestyle (USA)
Episode 4: Ben Murphy (IRL)
Episode 5: Rainer Schadowski (GER)
Episode 6: GAry Sansom (USA)
Episode 7: Michael Gamstetter (USA)
Episode 8: Grant Stone (GBR)
Episode 9: Steve Blackey (USA)
Episode 10: Shannon Gillette (USA)
Episode 11: Woody Itson (USA)
Episode 12: Oliver Kienzle (GER)
Episode 13: Kelly Swanson (USA)
Episode 14: Pat A Lar (GBR)
Episode 15: Billy Mills (GBR)
Episode 16: Steve Brothers (USA)
Episode 17: Aykut Hilmi (GBR)
Episode 18: Alex Leech (GBR)
Episode 19: Mike Janssen (NED)
Episode 20: Brian Gutierrez (USA)
Episode 21: Chad Powers (USA)
Episode 22: Alessandro Barbero (ITA)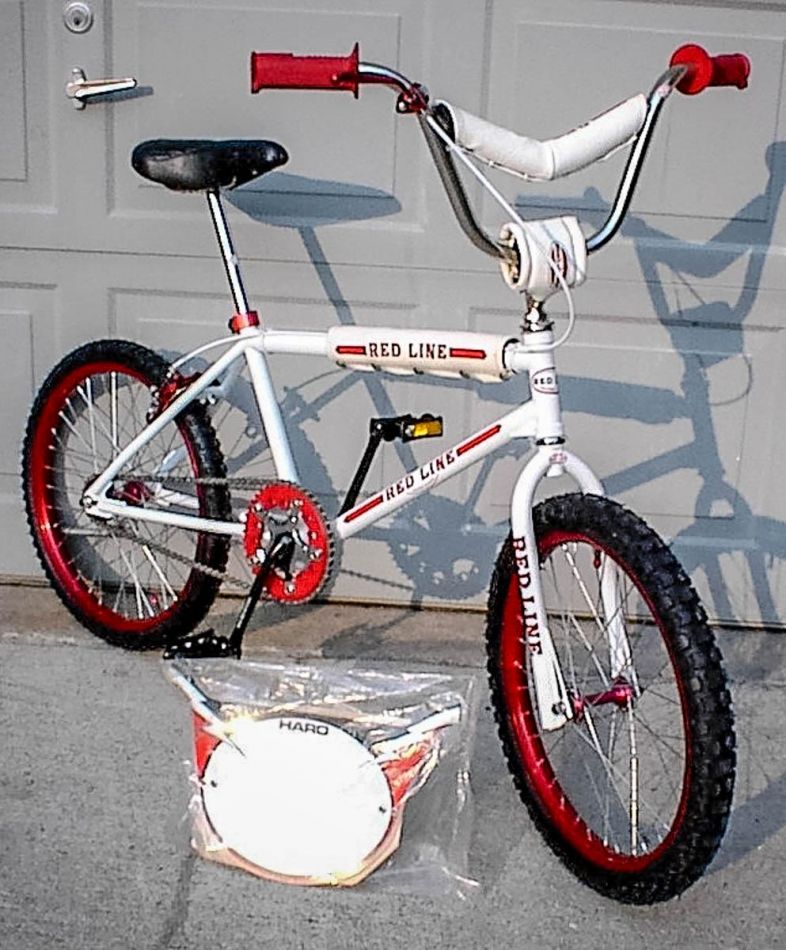 Episode 23: Chris Daly (GBR)
Episode 24: Ian MacArthur (GBR)
Episode 25: Steve Strong (GBR)
Episode 26: Stephen Joseph (GBR)
Episode 27: Paul de Jong (NED)
Episode 28: Jon Western (GBR)
Episode 29: William "LaRock" LaRoque (USA)
Episode 30: Johan Janssens (BEL)
Episode 31: Darren Chan (USA)
Episode 32: Frank Lukas (GER)
Episode 33: Jason Teraoka (USA)
Episode 34: Shad Johnson (USA)
Episode 35: PJ McKenna (USA)
Episode 36: Henry Sarria (USA)
Episode 37: Jonathan Sherwood (SAF)
Episode 38: Trevor Henry (GBR)
Episode 39: Daniel Purcell (GBR)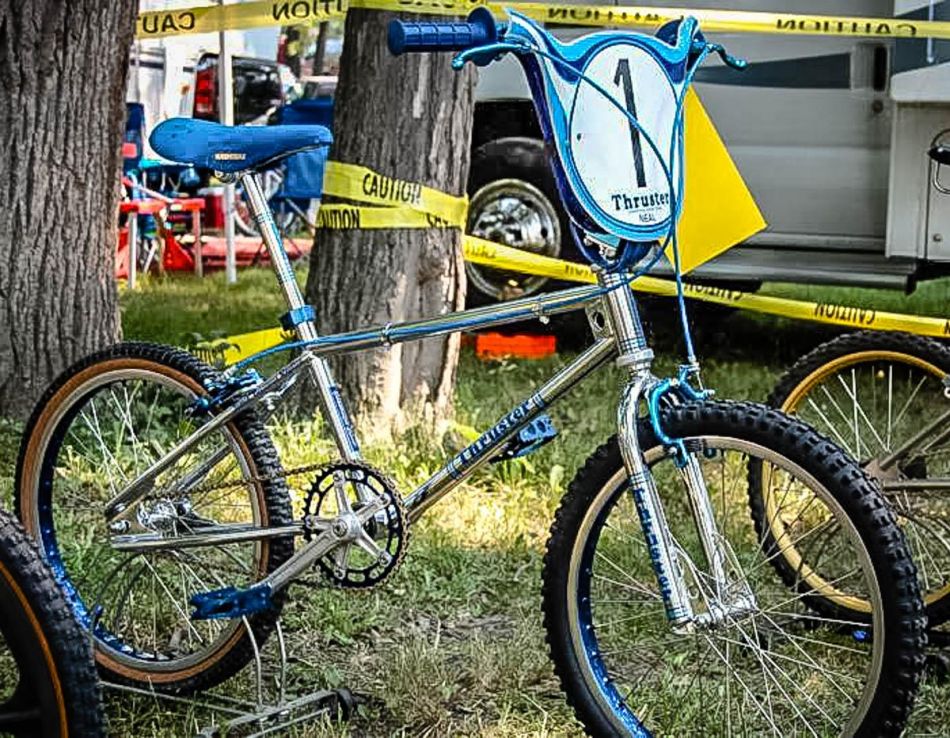 Episode 40: Mark McCorkle (USA)
Episode 41: Tom Sustarich (USA)
Episode 42: Adam Cox (USA)
Episode 43: Perry Wills (USA)
Episode 44: John Buultjens (SCO)
Episode 45: Jay Eley (GBR)
Episode 46: Alvin Mullins (USA)
Episode 47: Scott Barrette (USA)
Episode 48: Ashley Little (GBR)
Episode 49: Bill Batchelor (USA)
Episode 50: Steve Firestein (USA)
Episode 51: Jon Hoffman (USA)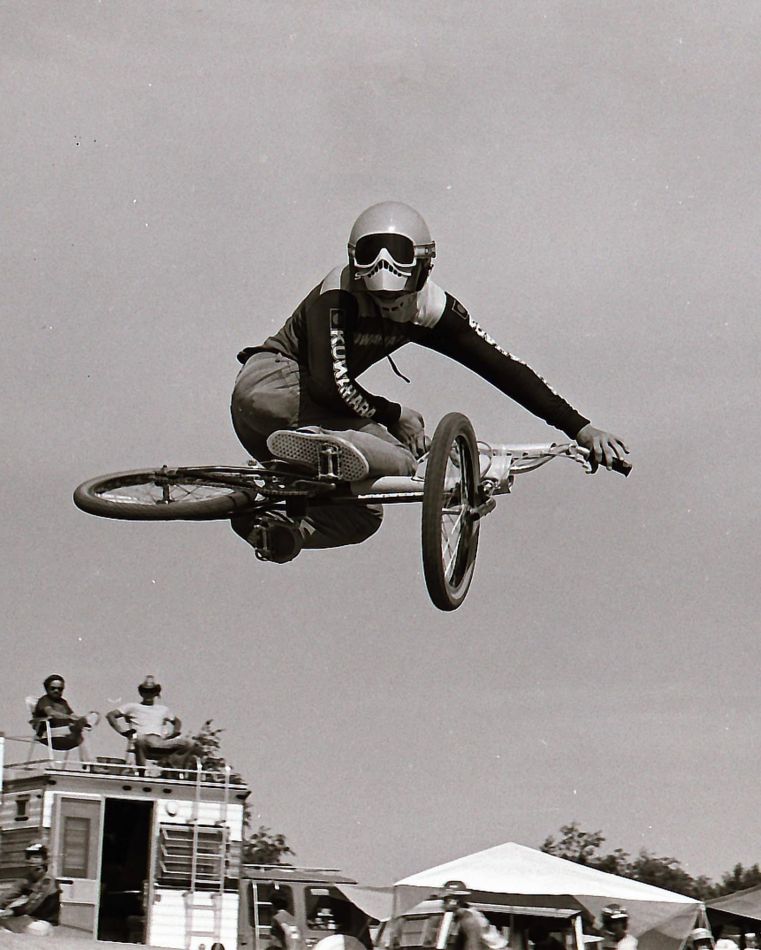 Episode 52: Peter Ashby (AUS)
Episode 53: Patrick Freitas (USA)
Episode 54: Mel Stoutsenberger (USA)
Episode 55: Martin Primentel (AUS)
Episode 56: Chino (USA)
Episode 57: Ely D. Thomas (USA)
Episode 58: Mickael Clerté (FRA)
Episode 59: Toby Henderson (USA)
Episode 60: Eddy King (USA)
Episode 61: Byron Friday (USA)
Episode 62: Lionel Eden (USA)
Episode 63: Donnie Platt (USA)
Episode 64: Brad Nash (USA)
Episode 65: Mohamad Al Amin (MAL)
Episode 66: Christopher Wesley (USA)
Episode 67: Sean Stiddard (GBR)
Episode 68: Tyler Collins (USA)