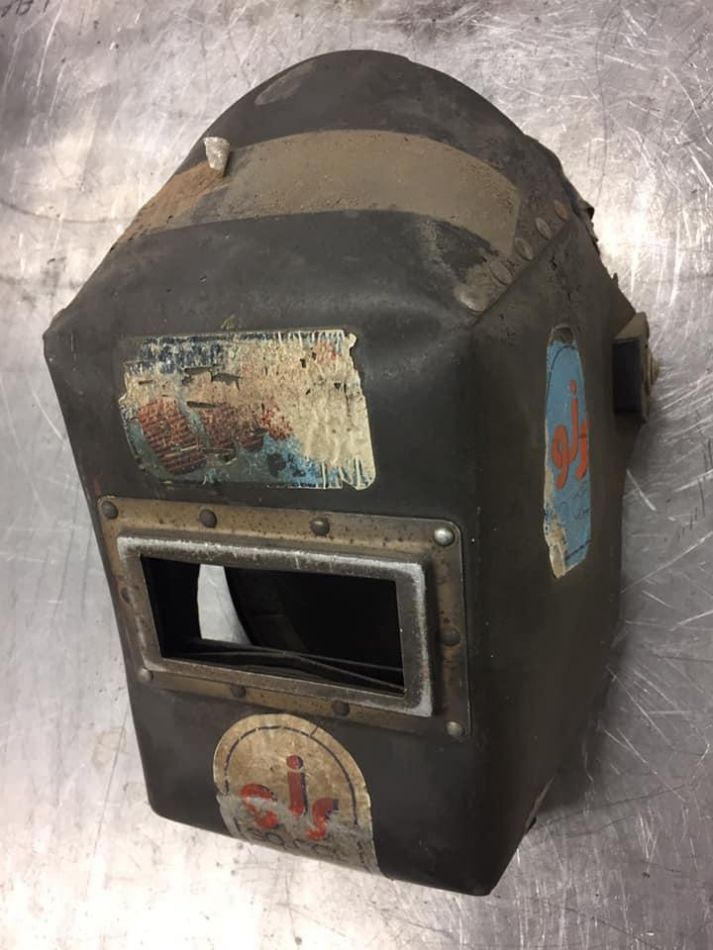 Jeff Utterback: I had a horrible mono shock early on. I don't remember the brand. It might have been a homemade deal. The shock was way too soft for the swing arm geometry. I raced a highly modified Yamaha Moto Bike for a few weeks after Dan Gurney. Scot cut a deal with Yamaha and we did a test article for a magazine that chronicled my race attempts. My Dad built a new swing arm and Scot put some YZ 80 or XR 75 forks on it or something like that. Had trick rear shocks too. There is a photo in a magazine somewhere of me in the weeds at WSA trying to make something happen on that tank.
In the DG, Yamaha, FMF, Mongoose, Champion and SE years a lot changed for the better. What was it like going through the development process and did you have a big influence giving product feedback?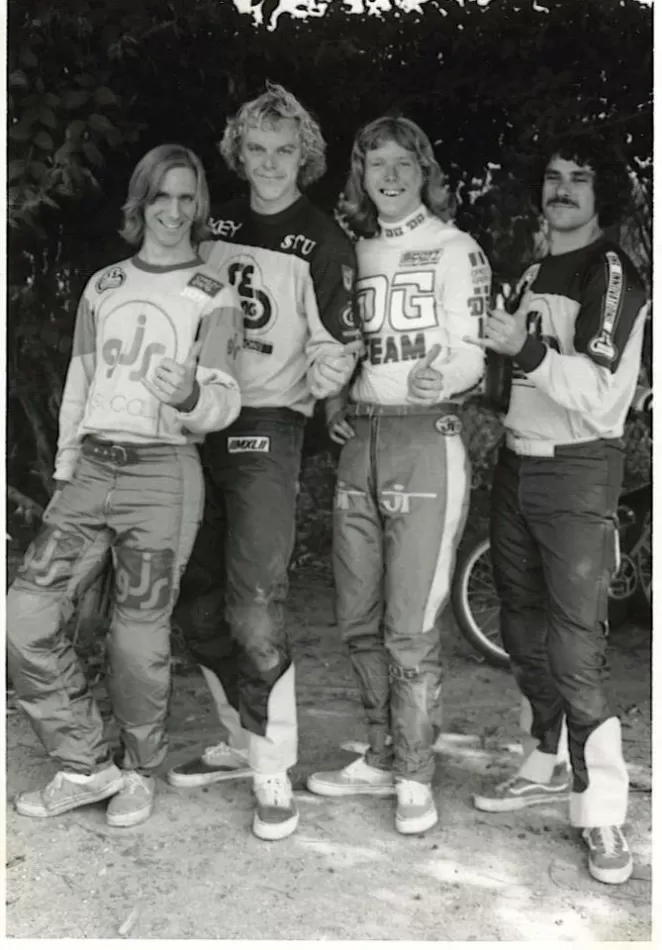 Jeff Utterback: I was very involved working alongside Scot. He really valued my opinion which was pretty cool for a 13 year old kid. The first Race Inc frames (pre FMF) had really low ground clearance. The first frame I raced I put drop out lifts on it because with 7 ½" cranks it was unrideable. The lift also made the head tube angle bearable. That geometry became the FMF and naturally the Race Incs. And with minor changes followed us to the JU-6 and the PK Ripper.
As you must have been on many prototype bikes, were you ever scared a bike part would snap on big jumps?
Jeff Utterback: No, I was really fortunate to never really destroy anything. I broke a pair of aluminum FMF bars once. Had a front wheel get tacoed at the Grands. Bent a lot of stuff but nothing catastrophic.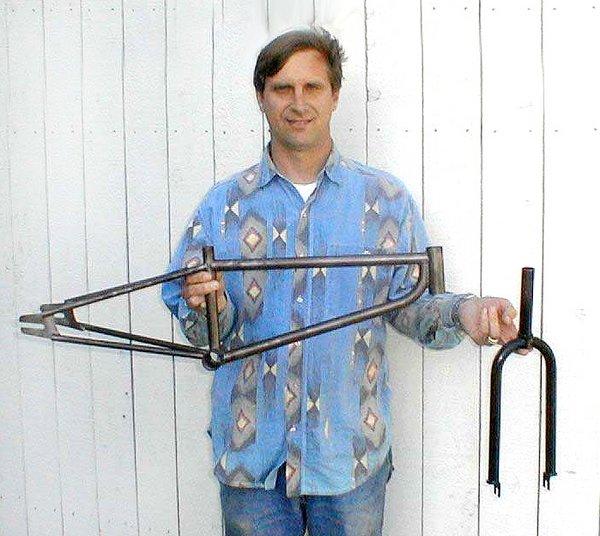 With the difference in bikes, did you ever feel you were in a disadvantage racing a certain bike on a certain track?
Jeff Utterback: The Moto bike was a pig but it was fun! I raced a mild steel GJS Big Tube at the 1983 ESPN finals. I was moto filler but probably not totally because of the bike.
What changes were made to the product because of your feedback?
Jeff Utterback: The Race Incs/FMF's had more ground clearance and a steeper head angle. GJS frames were slightly longer than a JU-6. The Cro Mo Big Tube had a longer overall profile than most frames at the time. Longer top tube and rear triangle.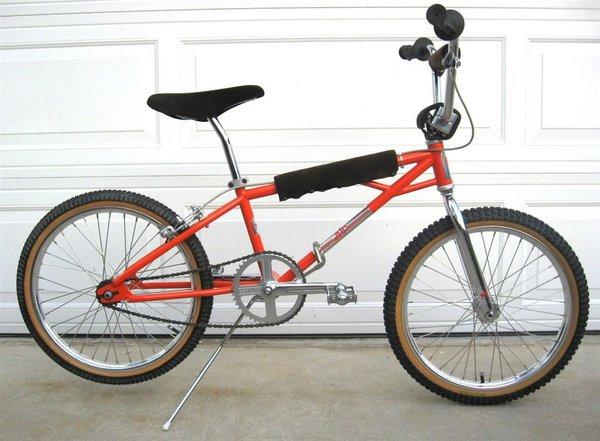 How involved were you in the GJS brand? Who took care of what in the company?
Jeff Utterback: In the beginning it was all my Dad. I was on tour with SE Racing when he started GJS. He was welding for Bill Bastian at night after his day job as a welder for the City of Long Beach Gas Department. He got the inspiration for his own frame. The A-Frame concept was all my Dad. It's a cross between a Harley Davidson head tube area (My Dad drag raced Harley Davidsons) and the gusseting you see on a Top Fuel Dragster chassis. When it was a two man band (After I left SE Racing) we both did everything. From tubing rack to the race track. Everything imaginable. Except, My grandmother kept the books. I remember stickering and boxing frames on thanksgiving one year and not digging it.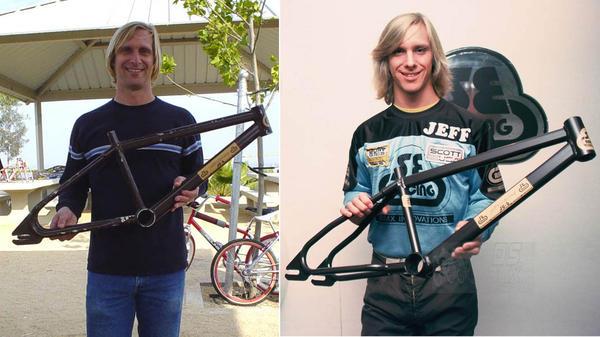 Of course as it expanded we hired a crew but we both did what ever needed to be done. Later on I handled co-sponsers, the team and uniforms and such but it was always run through my Dad. Except the 24" frames I built one night. LOL. No office queens here.
The GJS seems to be a popular bike in the BMX collector world. Are you stoked to see this happening?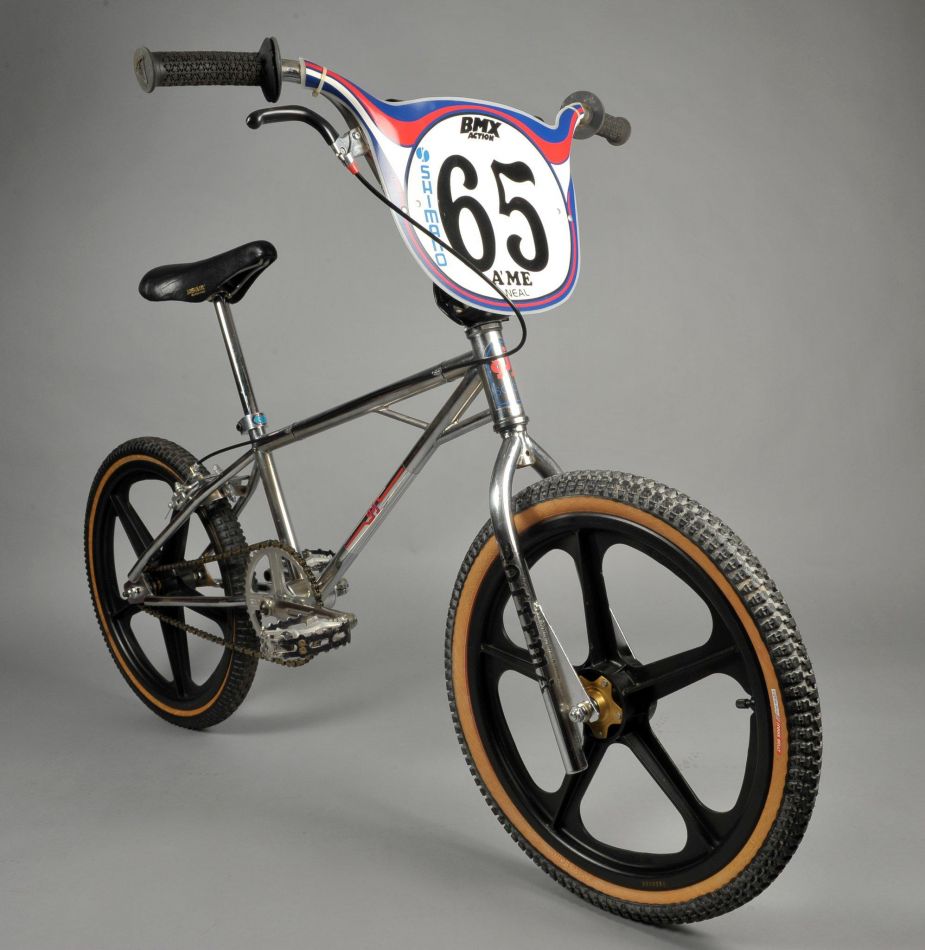 Jeff Utterback: It's amazing! I'm so glad people like our brand. Some of the parts are weird like the seat clamp and the freestyle coaster brake anchor. It always had a kind of homemade feel to it. I still hate seeing the serial numbers all skewed. We should've built a stamp fixture to make them straight!
What made you decide to step into the freestyle side and create a frame for that?
Jeff Utterback: It was inevitable. The BMX race frame market was slowing down. At this point the brands that had the clout to import product were excelling and the small brands started to suffer. It was I think partially driven by a popular opinion at the time that made in the USA was not as good quality wise as made overseas (Think automobiles). My Dad, along with Scot, were very skeptical of Freestyle when it started. We had to keep moving so it had to happen.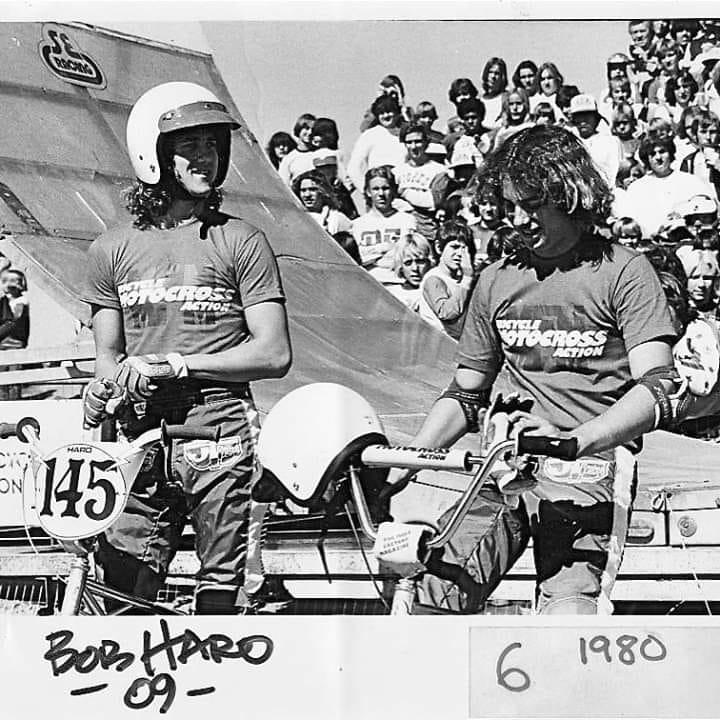 Who represented GJS in the pro ranks when the brand was going strong?
Jeff Utterback: This is where my memory gets cloudy. Clint Miller, Myself, Scott Lykins, I think Mark Pannacione? Stu Thomson won the Worlds on a GJS. I still have that frame. Bob Haro rode a GJS in his early days on the BMXA Trick team. Ceppie Mays and David Ruz on the freestyle side. There were more but I'm memory challenged.
Were the frames made inhouse all the time?
Jeff Utterback: Yes they were. Later on VDC made our fork stems, Bottom brackets and Head tubes. Frames and everything else, done all in house.
Was international distribution ever an idea for GJS?
Jeff Utterback: Through SE Racing and Everything Bicycles we had some international distribution. I think we did some on our own because I remember filling out customs forms and getting all confused!
Who are some of the people from back in the day that you are still in contact with?
Jeff Utterback: Pretty much everyone because of Facebook. If it's a like on a post or whatever it's a pretty big community of us from BITD that see each other online. Except Brian Lewis. He's not on Facebook so we catch up at the drag races or the bike shows.
Do you enjoy going to BMX collector shows?
Jeff Utterback: I dig it! It's so cool to see all the old iron and chat with people who are really passionate about keeping these bikes and parts accessible for people to admire.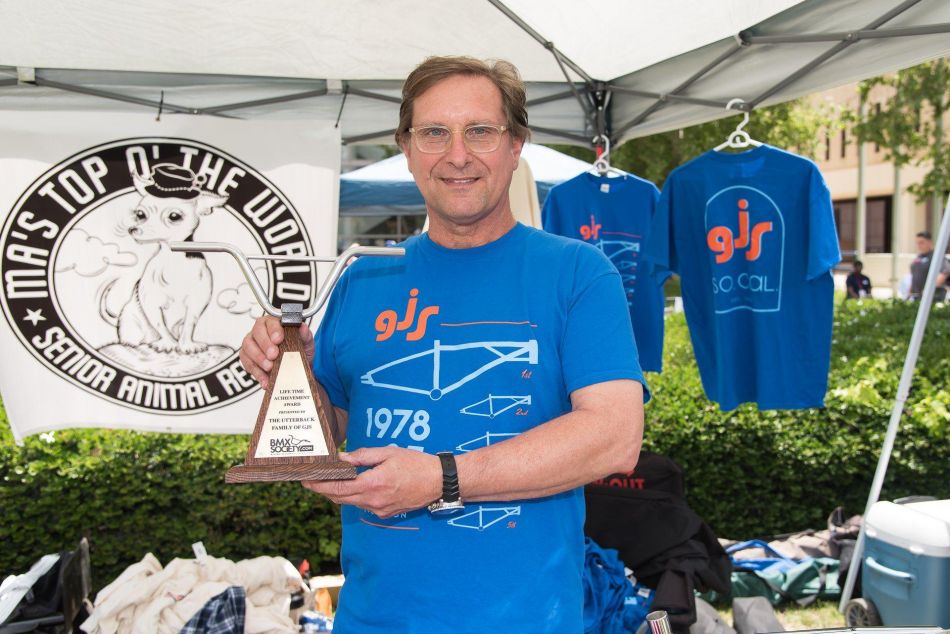 How often do you get contacted to see if you have any GJS bikes left for sale?
Jeff Utterback: Not that much anymore. I think my Facebook posts stating I don't have anything left have tempered that. I have the Stu frame, a seat post clamp, a mountain bike frame and 2 mountain bike forks. Various stickers, patches and maybe a hat or 2 but nothing for sale really.
Would it make sense to get GJS back up and running?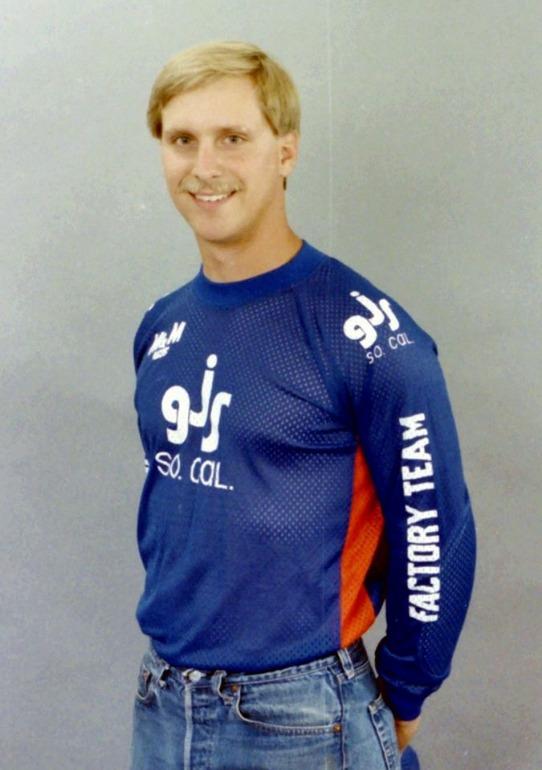 Jeff Utterback: I think so! I have been trying to get something going. I work full time. Have the senior animal rescue with my wife and work on and drive a Funny Car at Heritage/Vintage drag race events. Not enough hours in the day. The pandemic has really stalled my efforts as well. I thought I had a space to build frames that fell through. I want to build them myself. Crazy probably but I'm going to try. I'm still committed to making something happen! Stay tuned. I would like to thank Steve Brothers for his passion in bringing us the GJS So Cal Facebook page. Also his time, money and cool t-shirt designs he did to benefit the animal rescue. Thank you Steve!
Thanks to: My lovely wife Anna, My Mom and Dad, My brother Scott, the S in GJS. Steve Brothers, Scot, Stu, Perry, Greg. Mike Devitt. Clint Miller. Ernie and Suzanne. Morgan and Miles, Thing One and Thing Two. Anyone who had or wanted a JU-6 or a GJS. And you Bart. Thank you for having me. Cheers!

Previous Episodes on FATBMX:

Episode 1: Christophe Detandt (BEL)
Episode 2: James White (GBR)
Episode 3: JT Freestyle (USA)
Episode 4: Ben Murphy (IRL)
Episode 5: Rainer Schadowski (GER)
Episode 6: GAry Sansom (USA)
Episode 7: Michael Gamstetter (USA)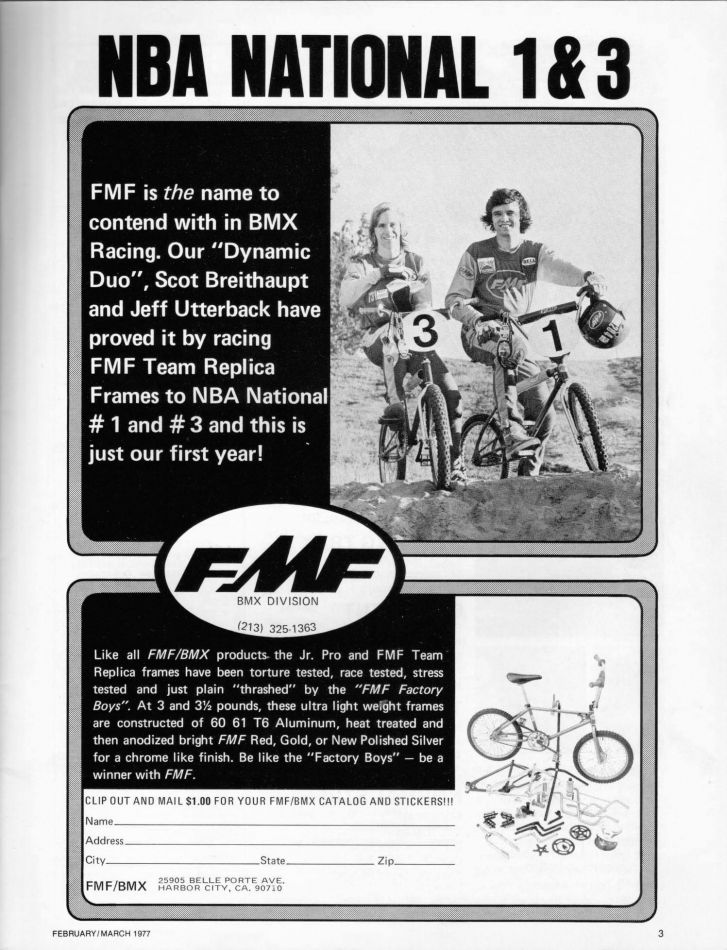 Episode 8: Grant Stone (GBR)
Episode 9: Steve Blackey (USA)
Episode 10: Shannon Gillette (USA)
Episode 11: Woody Itson (USA)
Episode 12: Oliver Kienzle (GER)
Episode 13: Kelly Swanson (USA)
Episode 14: Pat A Lar (GBR)
Episode 15: Billy Mills (GBR)
Episode 16: Steve Brothers (USA)
Episode 17: Aykut Hilmi (GBR)
Episode 18: Alex Leech (GBR)
Episode 19: Mike Janssen (NED)
Episode 20: Brian Gutierrez (USA)
Episode 21: Chad Powers (USA)
Episode 22: Alessandro Barbero (ITA)
Episode 23: Chris Daly (GBR)
Episode 24: Ian MacArthur (GBR)
Episode 25: Steve Strong (GBR)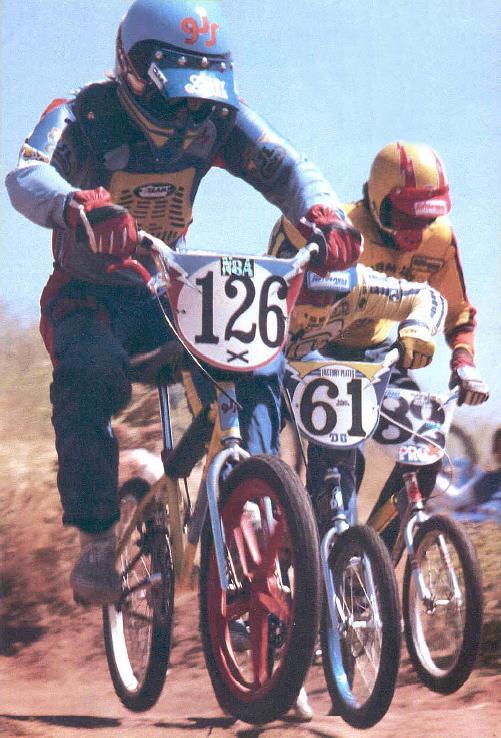 Episode 26: Stephen Joseph (GBR)
Episode 27: Paul de Jong (NED)
Episode 28: Jon Western (GBR)
Episode 29: William "LaRock" LaRoque (USA)
Episode 30: Johan Janssens (BEL)
Episode 31: Darren Chan (USA)
Episode 32: Frank Lukas (GER)
Episode 33: Jason Teraoka (USA)
Episode 34: Shad Johnson (USA)
Episode 35: PJ McKenna (USA)
Episode 36: Henry Sarria (USA)
Episode 37: Jonathan Sherwood (SAF)
Episode 38: Trevor Henry (GBR)
Episode 39: Daniel Purcell (GBR)
Episode 40: Mark McCorkle (USA)
Episode 41: Tom Sustarich (USA)
Episode 42: Adam Cox (USA)
Episode 43: Perry Wills (USA)
Episode 44: John Buultjens (SCO)
Episode 45: Jay Eley (GBR)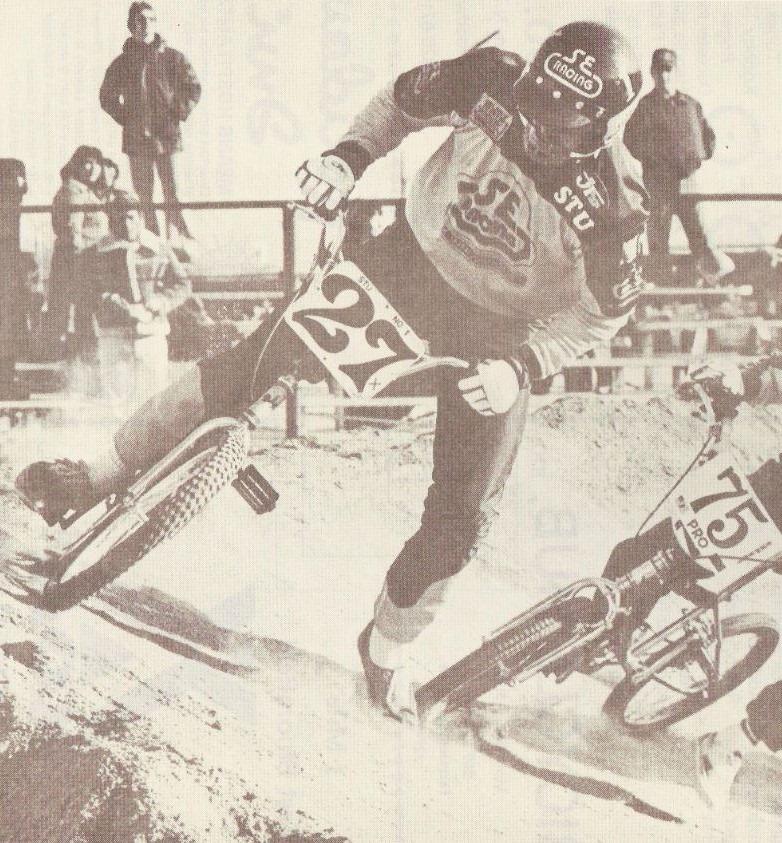 Episode 46: Alvin Mullins (USA)
Episode 47: Scott Barrette (USA)
Episode 48: Ashley Little (GBR)
Episode 49: Bill Batchelor (USA)
Episode 50: Steve Firestein (USA)
Episode 51: Jon Hoffman (USA)
Episode 52: Peter Ashby (AUS)
Episode 53: Patrick Freitas (USA)
Episode 54: Mel Stoutsenberger (USA)
Episode 55: Martin Primentel (AUS)
Episode 56: Chino (USA)
Episode 57: Ely D. Thomas (USA)
Episode 58: Mickael Clerté (FRA)
Episode 59: Toby Henderson (USA)
Episode 60: Eddy King (USA)
Episode 61: Byron Friday (USA)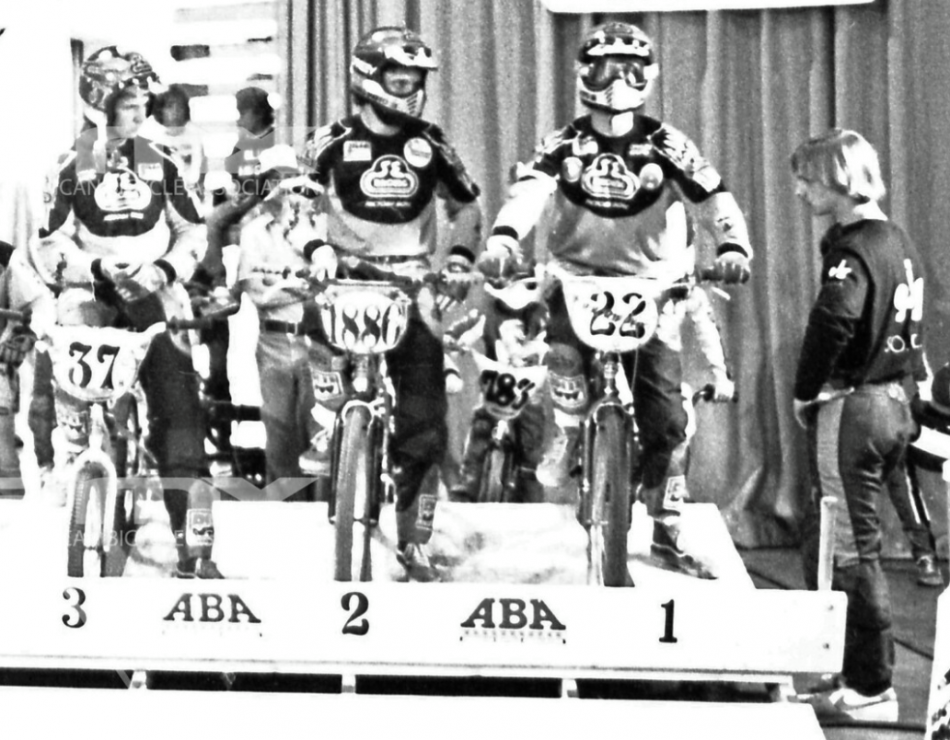 Episode 62: Lionel Eden (USA)
Episode 63: Donnie Platt (USA)
Episode 64: Brad Nash (USA)
Episode 65: Mohamad Al Amin (MAL)
Episode 66: Christopher Wesley (USA)
Episode 67: Sean Stiddard (GBR)
Episode 68: Tyler Collins (USA)
Episode 69: Rod Miles (USA)
Episode 70: Brian Britt (USA) (USA)
Episode 71: Sean Ewing (USA)
Episode 72: Jim Fisher (USA)
Episode 73: Òscar Pallarès (ESP)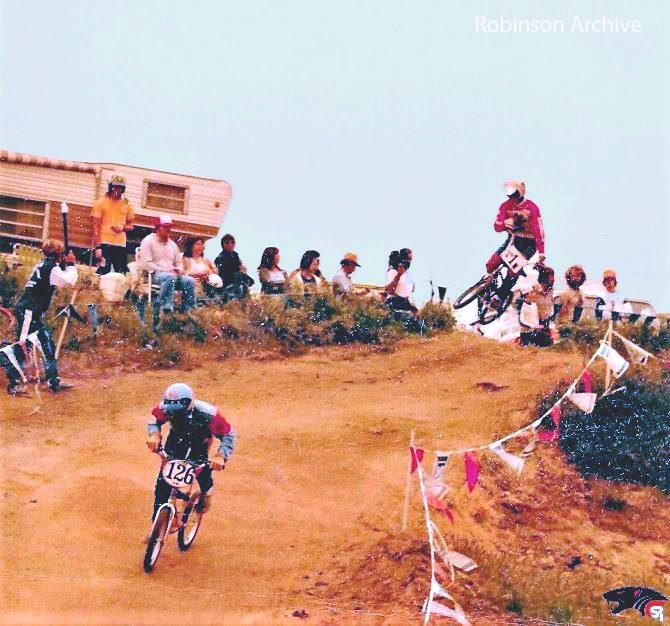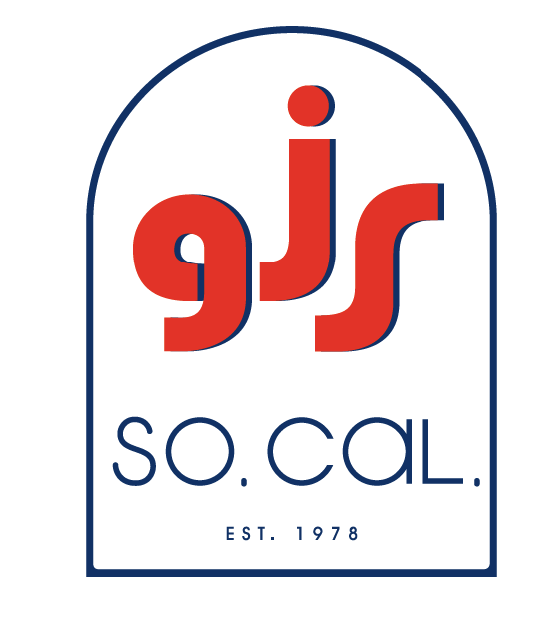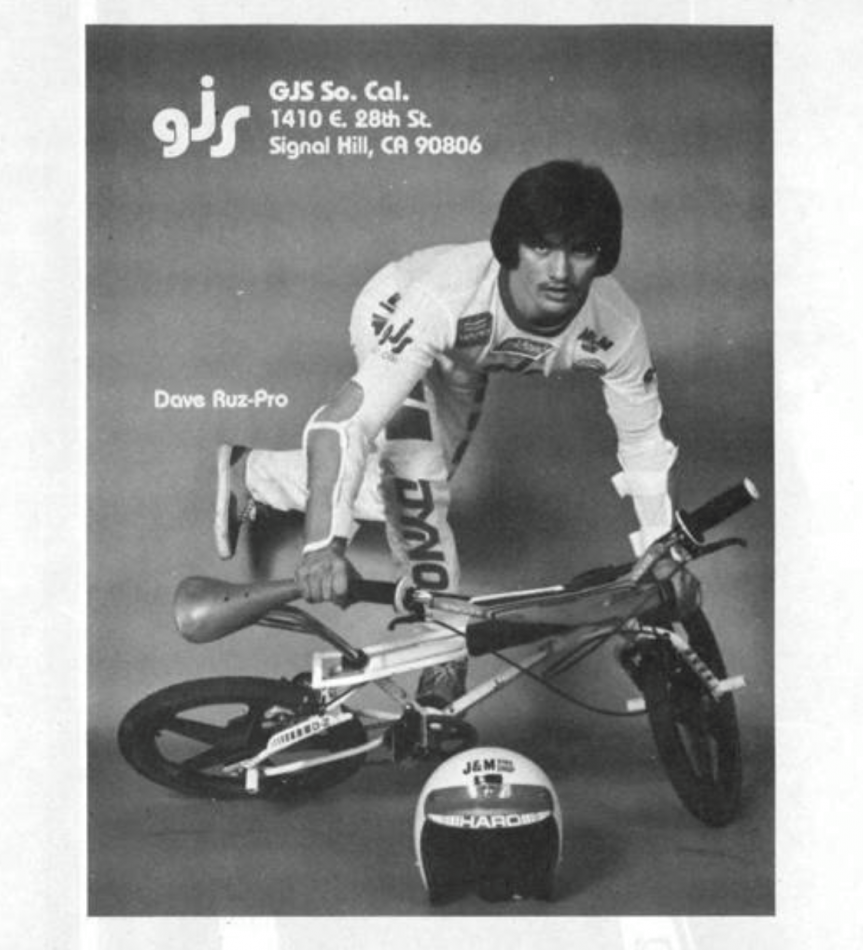 Pics by Jeff Utterback/GJS/FB