bikes available in Spain. My brother Xavier, who is 12 years older than me, bought this bike for me when I was a

kid; it was him who took me to the races in those years. It's usually your father who buys you a bike and gets you into BMX racing. We've always had a very close relationship. Today, we build the bikes of the collection at his home. I can't imagine this hobby without him!

Who were the first people you came across that helped you out to find the stuff you needed?
Òscar Pallarès: I always say that the best part of collecting bikes is the people I've met along the way. Since the beginning, there's José Ramón Simón "Trooper" (Alicante, Spain), Shannon Abernathey (MO, USA) and Gary Winton (Scotland, GBR). It's people I talk to almost daily, people that I love and consider real friends.


Do you feel there is a need for BMX products to survive for history's sake?
Òscar Pallarès: No doubt there is! Fortunately, we are a lot of people working on it! I raced from 1985 to 1988; most people my age collect bikes from that era. But, maybe because I am a journalist, I've felt the need to look into the origins of this sport and I've got more interested every time in the bikes of the early days. I want to learn, I want to know, I want to understand everything from those days, despite I was born in 1975 and thousands of miles away from where it all started! And I want to help other people to access this information. That's why I started running an Instagram profile called @early.BMX

Do 16", 20", and 24"BMX bikes all matter to you? Where is your preference?
Òscar Pallarès: They all are interesting, but I definitely prefer 20"!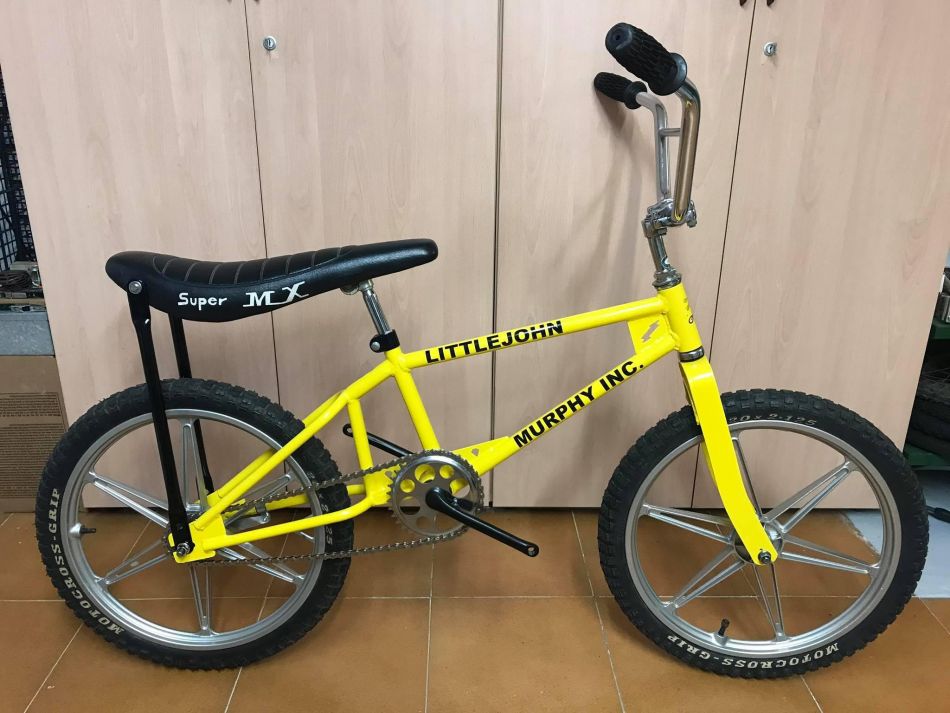 What's one of your oldest BMX products in your collection?
Òscar Pallarès: The 1974 Littlejohn Murphy that I'm finishing these days.

When you started riding what bike was the dream bike for you?
Òscar Pallarès: I always raced with Monty. A 109 first. A 109 Serie 3 later. But my dream bike at that moment was a yellow GT Pro Series. In 2015 I built a 26" dirt jumping bike dressed as an '85 Pro Series so, today, I can use a bike that looks like the bike I never had back in the day.

Do you have that bike in your collection today?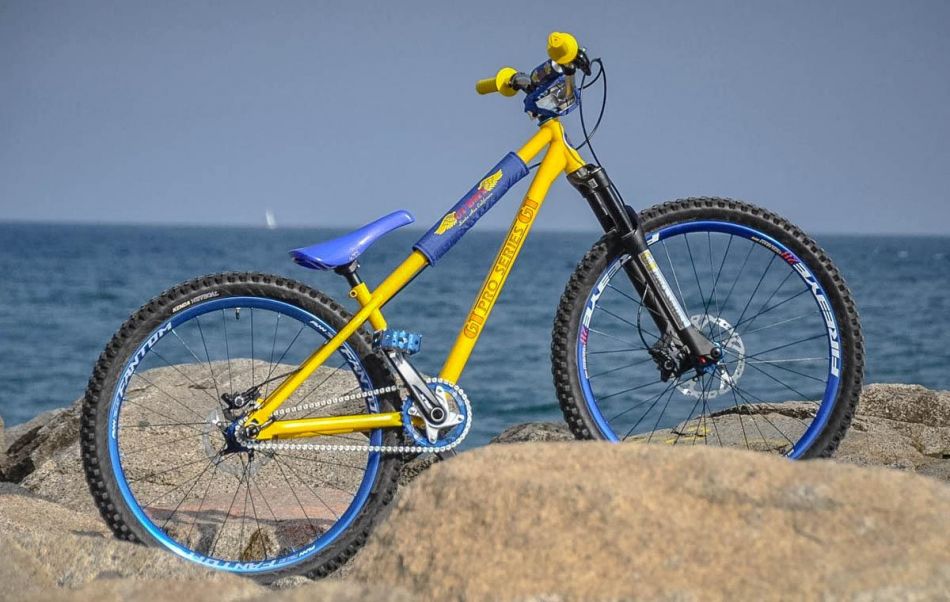 Òscar Pallarès: Yes. It's pending building, but I have all the parts for it.

Name three BMX collectors that you respect?
1) Gary Samson. He has a huge collection and he created bmxmuseum.com. My reference web page. In some way, I feel that I owe him a lot of my knowledge!
2) William LaRoque. He has the collection that I'd love to have.
3) José Ramón Simón "Trooper". He builds PERFECT bikes.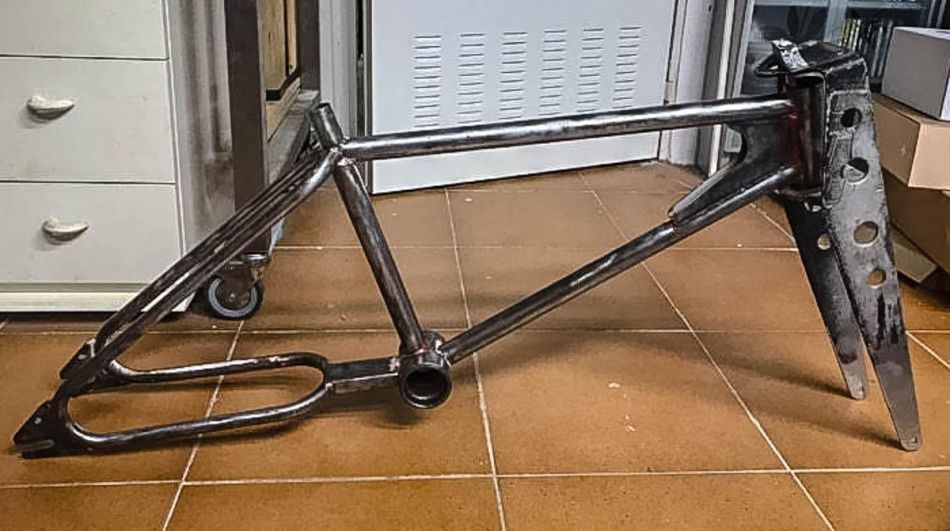 Do you have a special love for American made BMX bikes from the '70s?
Òscar Pallarès: Sure! I have all the '80s bikes that I feel that a BMX collector must have (GT Pro Series, GT Pro Performer, Hutch Pro Racer, PK Ripper, Kuwahara KZ1, Race Inc, Tange Rhino III, Diamondback Large Pro…) but I specially love my bikes from the early days (Littlejohn Murphy, Ashtabula, Two
Wheeler's Stroker, early Webco, Redline Squareback, Matthews Moxie, R&R made Puch, Peddlepower, AAA Rascal, '76 Motomag, Decoster, FMF, Cook Bros, DG, Laguna, Yamaha, Kawasaki…). Some of them are still waiting to be built. I wish I had more time to work on them!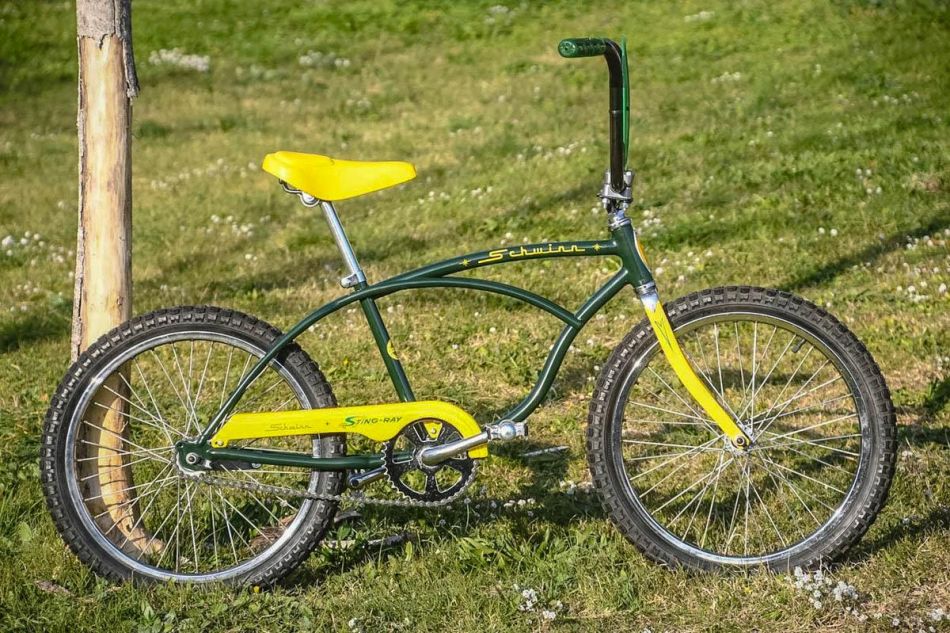 How often do you look on eBay/Craigslist/BMX Museum to shop for old BMX stuff?
Òscar Pallarès: I check the museum site and the Facebook groups every day. More than once. Ebay from time to time and Craigslist sometimes.

Do you prefer to trade parts or buy/sell?
Òscar Pallarès: I usually prefer trading, but I usually can do that only in Europe. Shipping costs make it all a bit more difficult because most of the bikes or parts that I'm interested in are in the US, so I usually end up buying.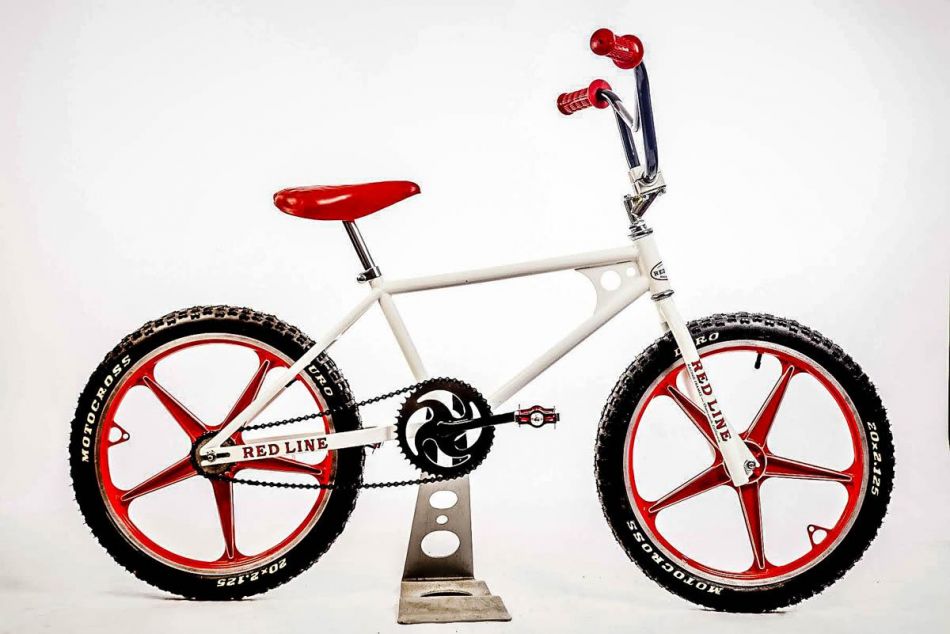 What shipping company do you prefer?
Òscar Pallarès: When dealing with people in the US, USPS (small parts) and DHL (bigger boxes) are the cheapest options and they always work great.
What's the most ridiculous amount you have paid for a bike part that you needed to own?
Òscar Pallarès: I've paid the same amount for an Elina lightning bolt seat and for a NOS Sugino DG stem. A ridiculous amount but, in both cases, my thought was: "I want to have it and the only way to have it is paying this amount". So… I did. I don't regret, but I really feel some prices today are reaching nonsense limits…

Are there any BMX collector shows in Spain?

Òscar Pallarès: José Luís Sánchez Martín (a freestyle pioneer in Spain) has organized 7 editions of a show in Leioa (Basque Country). Rubén Gómez "Zack" has been the responsible for the 2 celebrated editions in Elche (east of Spain).

Do you display your bikes somewhere each year?
Òscar Pallarès: I've been in Elche both times. My Ashtabula won the "Best International Bike award last time. The pandemic situation forced organizers to cancel the 2020 shows and 2021 is not being an easy year…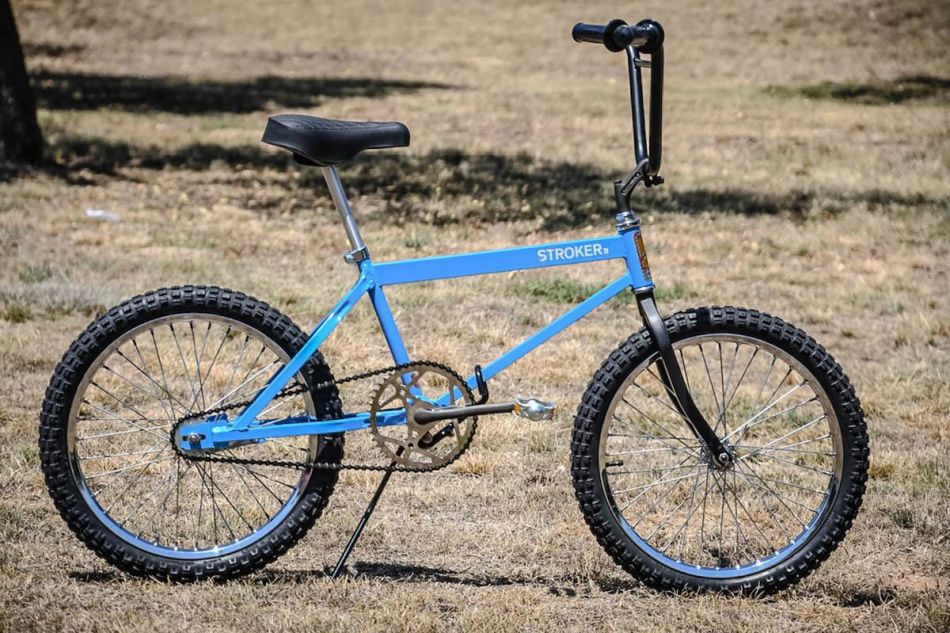 What's a bike (part) you have been looking for but haven't been able to locate?
Òscar Pallarès: I'd love to find a Gboy. And a Competitor. And a Jimmy Weinert. And a Moto 1. And some other bikes from that era. Oh, and a set of Webco mags; they pop up from time to time, but not at prices that I can pay.

Where can people reach you when they have that part available?
Òscar Pallarès: I'm Òscar Quatredosdos on Facebook, @oscarAlella on Instagram and @oscar422 in the museum.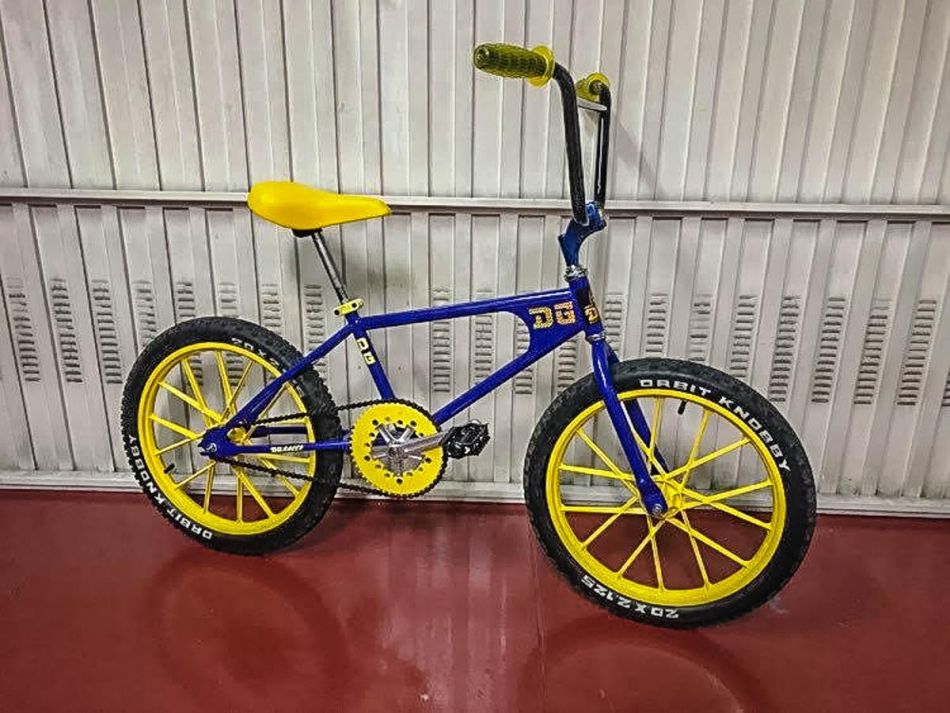 Thanks to: Every nice person I've met in the BMX community: Christopher Wesley, Greg Bennet, Jason Teraoka, Richard Jordan, Simon Slater, Robert Kressler, David Arata, Karl Tipler, Laurent Haro, David Hall, David Caccia, Graham Price, David Affleck, Jesús Requena, Josele Ponce, Pepe Mora and a lot
more!

Previous Episodes on FATBMX:

Episode 1: Christophe Detandt (BEL)
Episode 2: James White (GBR)
Episode 3: JT Freestyle (USA)
Episode 4: Ben Murphy (IRL)
Episode 5: Rainer Schadowski (GER)
Episode 6: GAry Sansom (USA)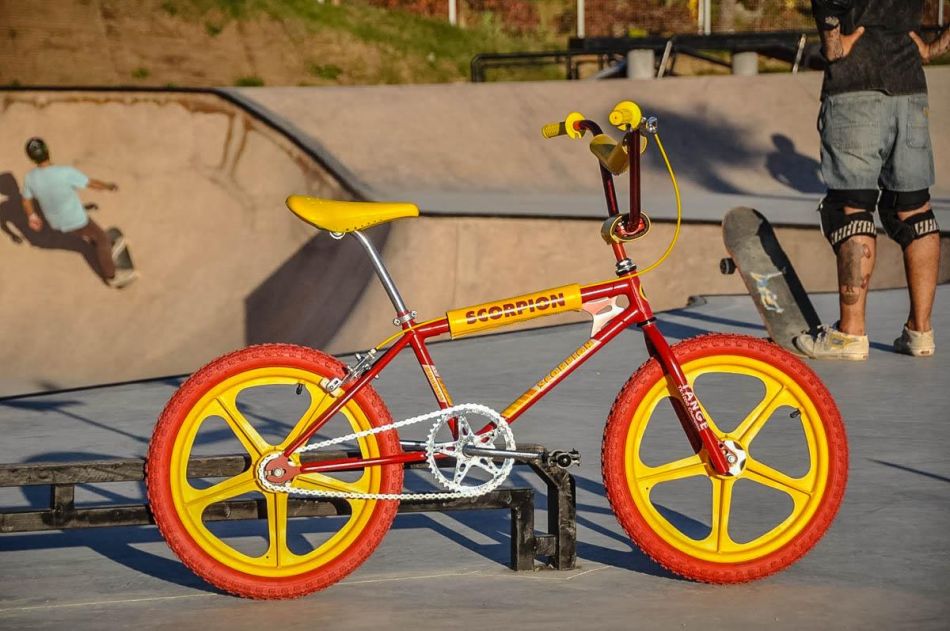 Episode 7: Michael Gamstetter (USA)
Episode 8: Grant Stone (GBR)
Episode 9: Steve Blackey (USA)
Episode 10: Shannon Gillette (USA)
Episode 11: Woody Itson (USA)
Episode 12: Oliver Kienzle (GER)
Episode 13: Kelly Swanson (USA)
Episode 14: Pat A Lar (GBR)
Episode 15: Billy Mills (GBR)
Episode 16: Steve Brothers (USA)
Episode 17: Aykut Hilmi (GBR)
Episode 18: Alex Leech (GBR)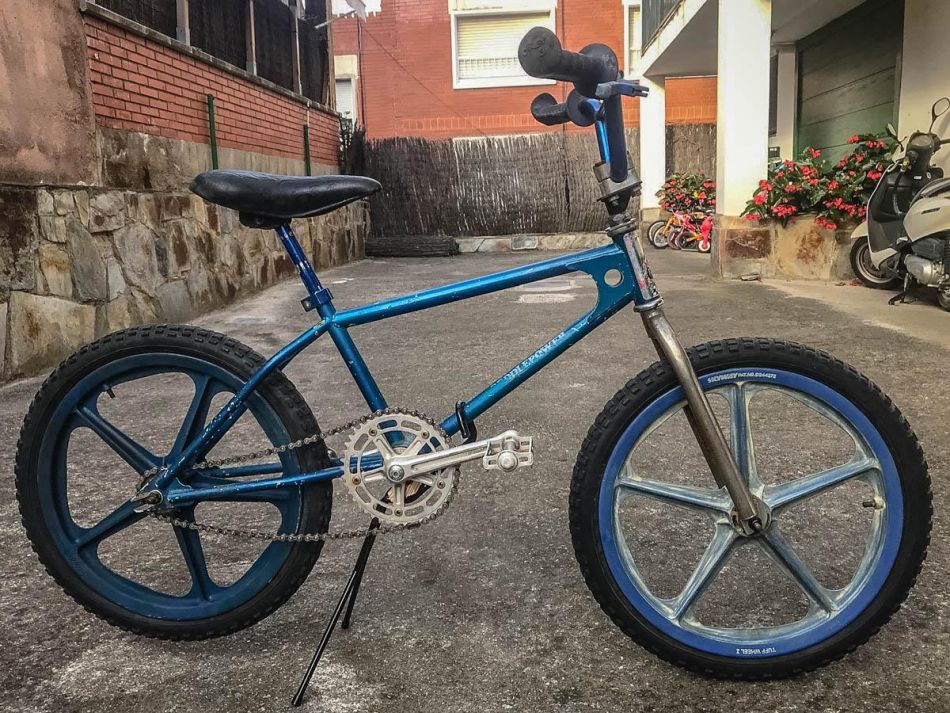 Episode 19: Mike Janssen (NED)
Episode 20: Brian Gutierrez (USA)
Episode 21: Chad Powers (USA)
Episode 22: Alessandro Barbero (ITA)
Episode 23: Chris Daly (GBR)
Episode 24: Ian MacArthur (GBR)
Episode 25: Steve Strong (GBR)
Episode 26: Stephen Joseph (GBR)
Episode 27: Paul de Jong (NED)
Episode 28: Jon Western (GBR)
Episode 29: William "LaRock" LaRoque (USA)
Episode 30: Johan Janssens (BEL)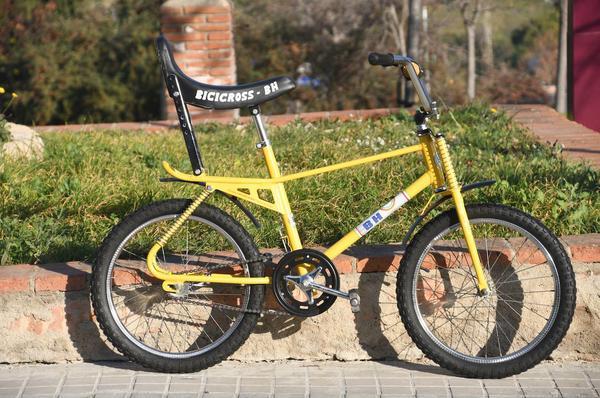 Episode 31: Darren Chan (USA)
Episode 32: Frank Lukas (GER)
Episode 33: Jason Teraoka (USA)
Episode 34: Shad Johnson (USA)
Episode 35: PJ McKenna (USA)
Episode 36: Henry Sarria (USA)
Episode 37: Jonathan Sherwood (SAF)
Episode 38: Trevor Henry (GBR)
Episode 39: Daniel Purcell (GBR)
Episode 40: Mark McCorkle (USA)
Episode 41: Tom Sustarich (USA)

Episode 42: Adam Cox (USA)
Episode 43: Perry Wills (USA)
Episode 44: John Buultjens (SCO)
Episode 45: Jay Eley (GBR)
Episode 46: Alvin Mullins (USA)
Episode 47: Scott Barrette (USA)
Episode 48: Ashley Little (GBR)
Episode 49: Bill Batchelor (USA)
Episode 50: Steve Firestein (USA)
Episode 51: Jon Hoffman (USA)
Episode 52: Peter Ashby (AUS)
Episode 53: Patrick Freitas (USA)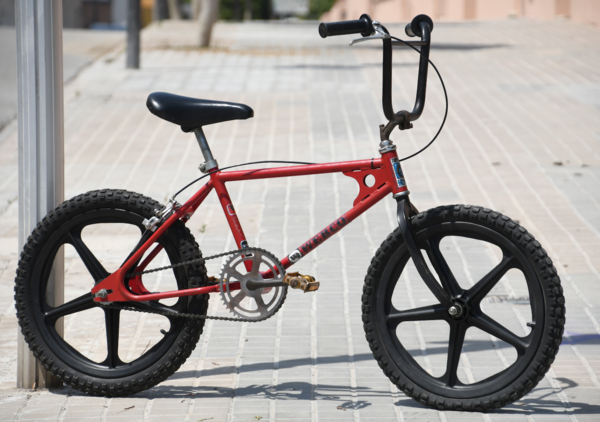 Episode 54: Mel Stoutsenberger (USA)
Episode 55: Martin Primentel (AUS)
Episode 56: Chino (USA)
Episode 57: Ely D. Thomas (USA)
Episode 58: Mickael Clerté (FRA)
Episode 59: Toby Henderson (USA)
Episode 60: Eddy King (USA)
Episode 61: Byron Friday (USA)
Episode 62: Lionel Eden (USA)
Episode 63: Donnie Platt (USA)
Episode 64: Brad Nash (USA)
Episode 65: Mohamad Al Amin (MAL)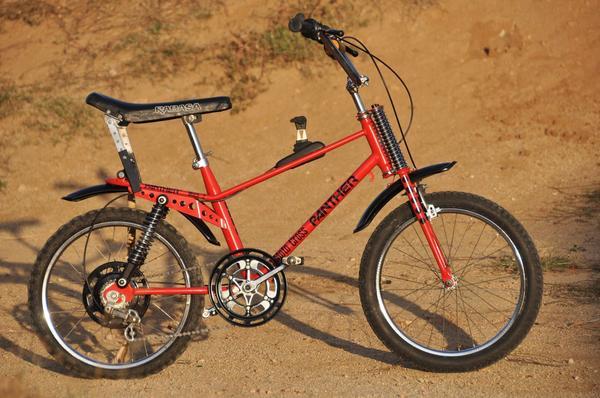 Episode 66: Christopher Wesley (USA)
Episode 67: Sean Stiddard (GBR)
Episode 68: Tyler Collins (USA)
Episode 69: Rod Miles (USA)
Episode 70: Brian Britt (USA) (USA)
Episode 71: Sean Ewing (USA)
Episode 72: Jim Fisher (USA)
Episode 73: Òscar Pallarès (ESP)