all the stories they had with the bike. With ebay bikes or buying bikes from collectors, most of the time there will be no story with the bike.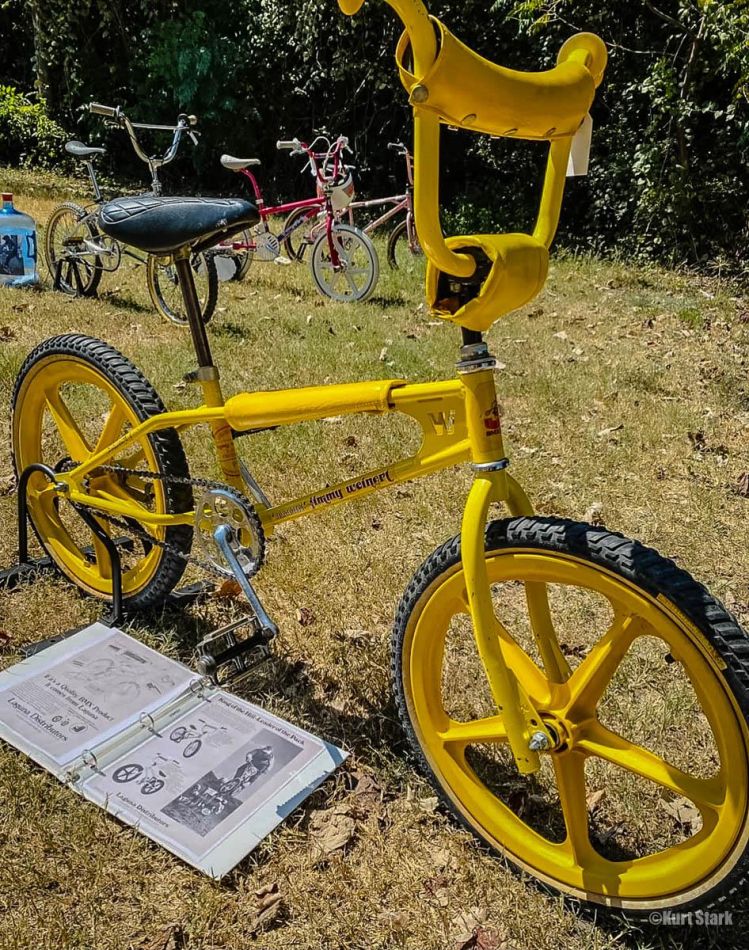 What's the big difference between working on Stingrays and working on BMX bikes for you?
Kurt Stark: There is not much of a difference, except finding parts for Stingrays can be tricky and costly. With BMX bikes, since a lot of the higher end bikes were sold as frames or frameset, you could easily use any correct time period part to complete a BMX project.
Over the past 25 years of collecting Stingrays, have you noticed that these bikes are a strong part of the history of BMX?
Kurt Stark: Yes Schwinn Stingrays or any vintage muscle bikes were the starting point for BMX.
Your bikes look mint. Is that the goal of each build you do?
Kurt Stark: For Schwinn Stingrays I personally love all originals. Down to the dated tires and tubes. For me high end original Stingrays are a great way to invest in. So as for goals with each bike, I try to do them as correctly especially Stingrays because otherwise they will not be correct. With BMX bikes, since I've only been collecting for about a year and half, I have learned as well as had help from multiple BMX collectors what to look for and what to invest in.

Do you feel that you had to race, or be part of BMX, to better understand how bikes should look like?
Kurt Stark: For me even though I raced in the mid '90s I personally don't really care for those types of BMX bikes. Since I'm a Stingray collector and understand what to look for when it comes to certain years. Now that I'm changing over to early BMX bikes it is fascinating to see how it evolved from muscle bikes to BMX and for that I appericate the hobby more.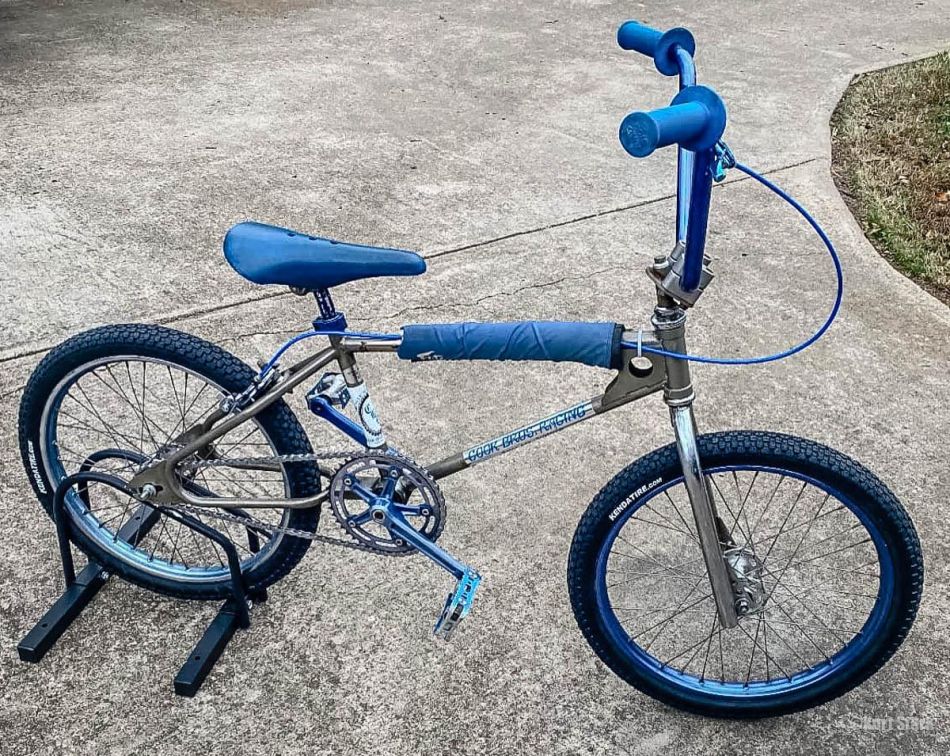 Where did you find the yellow Jimmy Weinert?
Kurt Stark: I actually found that bike online. The gentleman I got it from was a motorcross collector and he got that bike from one of his friends. I was lucky enough to purchase that bike and be able to own a piece of history.
How did you come across the Cook Bros bike?
Kurt Stark: So the Cook Bros was posted on the Cook pages and I've kept in contact with the original owners who got the bike in Dallas, Texas and raced it for many years. After about a half of a year of talking to them, we both came to an agreement and I was able to purchase the bike.
Do you buy and sell, trade, fix and sell, or what's your way of participation in the BMX collecting world?
Kurt Stark: I pretty much do whatever it takes to be in the hobby. Whether it's buying and selling to help fund the hobby or gathering as much information as I can. With this hobby it is fun physically having these bikes but knowledge costs a lot less and with that I try to understand it the best I can.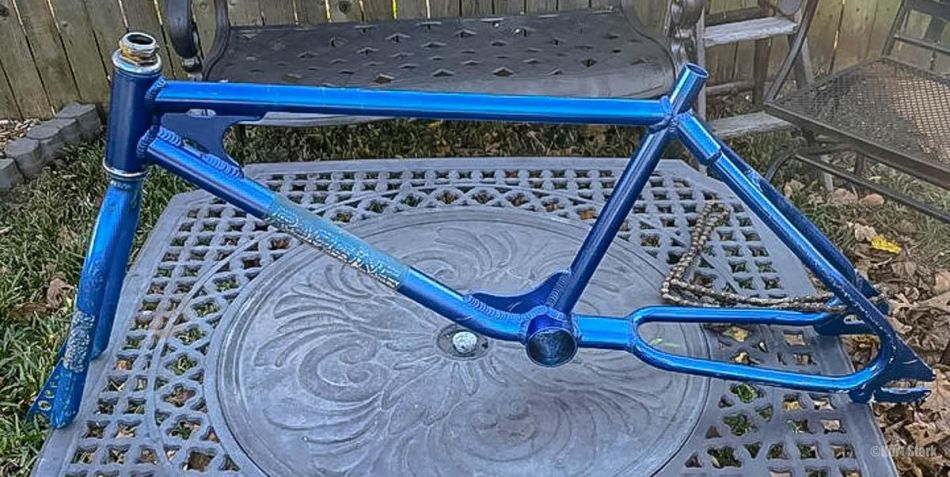 Have you sold the Race Inc Frame/Fork set already? Any regrets?
Kurt Stark: I've had multiple Race Inc frames. They are one of the best built BMX bikes, but sometimes we have to sacrifice some bikes to get others that we want more.
Name three BMX collectors that you respect?
1) Lonn Sho Imori
2) Travis Hess
3) Simon Slater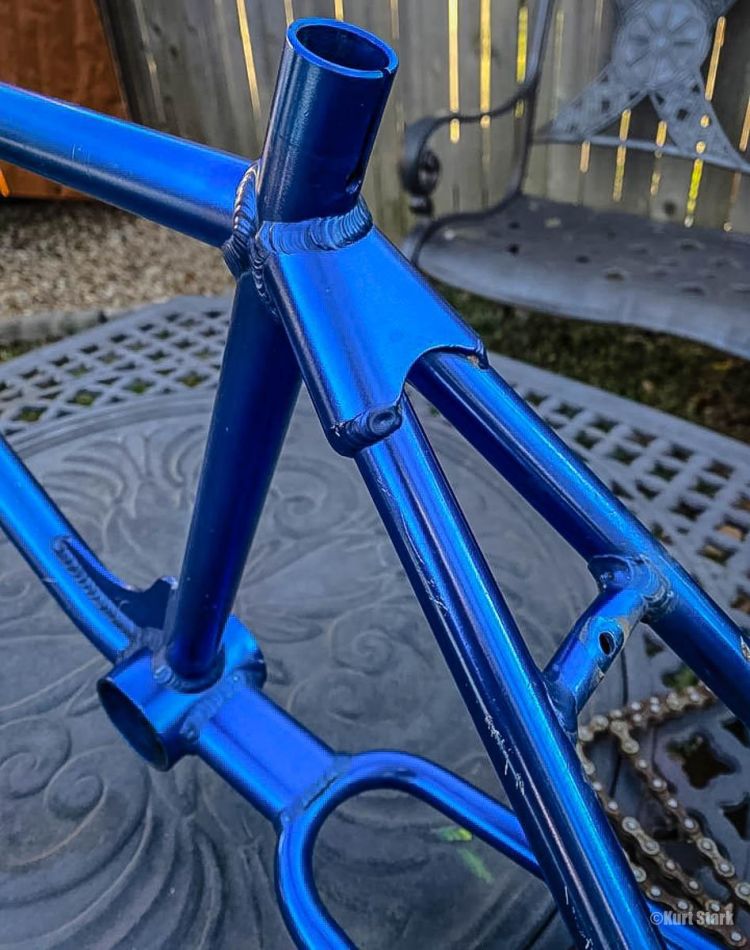 When your favorite BMX era is '75-'77, where do you even start looking?
Kurt Stark: What I look for Is originality. During that time period there was only a few manufactures making parts so they were very limited, but over the years BMX owners would upgrade their bikes so things get changed. So for me I try to use correct time period parts. Finding these parts can be very challenging because a lot of the time collectors don't want to let go of theirs because they know. How hard it is to find them.
Do you have any interest in BMX Freestyle bikes/products?
Kurt Stark: I don't have a huge interest in those type of bikes but I do appreciate the role that they take in the BMX world.
What products are a great help when you find an old rusty historical piece of shit bike that needs to shine again?
Kurt Stark: For me sometimes I try not to do to much cleaning. I love the 'as found' look. I might give them a quick wash but that's about it.
Do you take your bikes out for a cruise from time to time?
Kurt Stark: Not as often as I would want to. I have a 1981 Kos kruiser that I would take out because it's a lot easier to ride.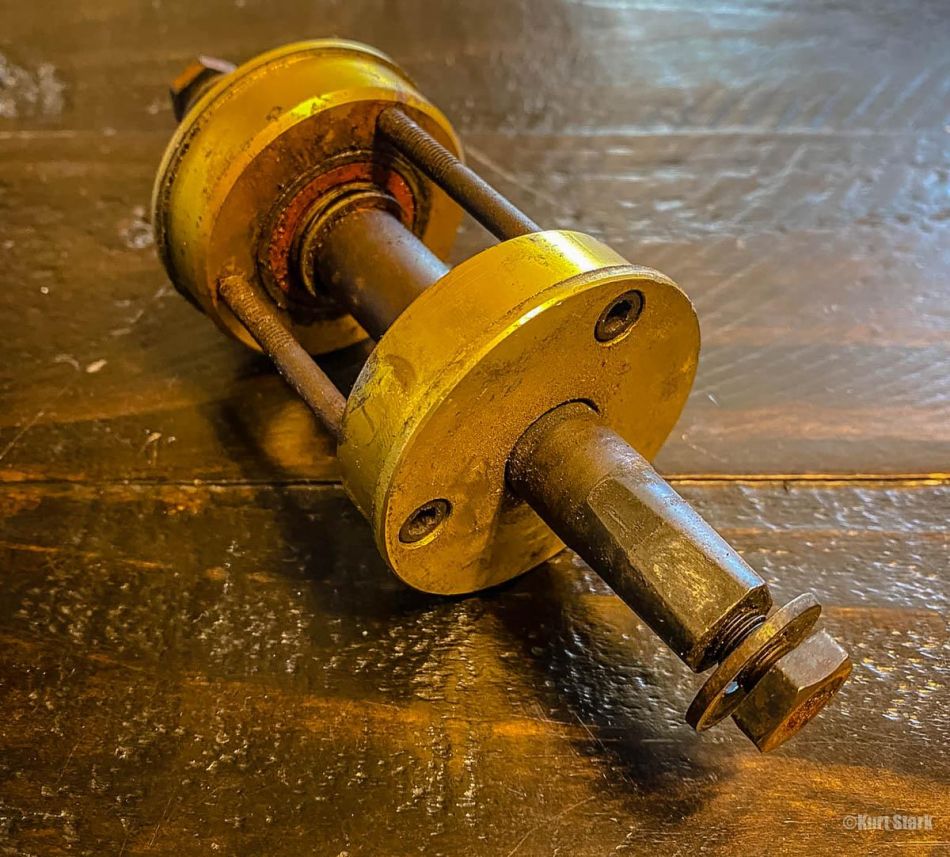 What are the Bike Shows that you must attend?
Kurt Stark: I don't attend to bike shows that often. I'd like to though.
Do you believe the BMX collector world is helpful?
Kurt Stark: Yes absolutely, I like to surround myself with knowledgeable collectors.
What's a bike (part) you have been looking for but haven't been able to locate?
Kurt Stark: I have a friend that has an uncle with a Little John Murphy that I would love to have one day. As for parts, I pretty much found what I've been looking for.
Where can people reach you when they have that part available?
Kurt Stark: Facebook and cell phone is usually the best place to contact me.

Previous Episodes on FATBMX: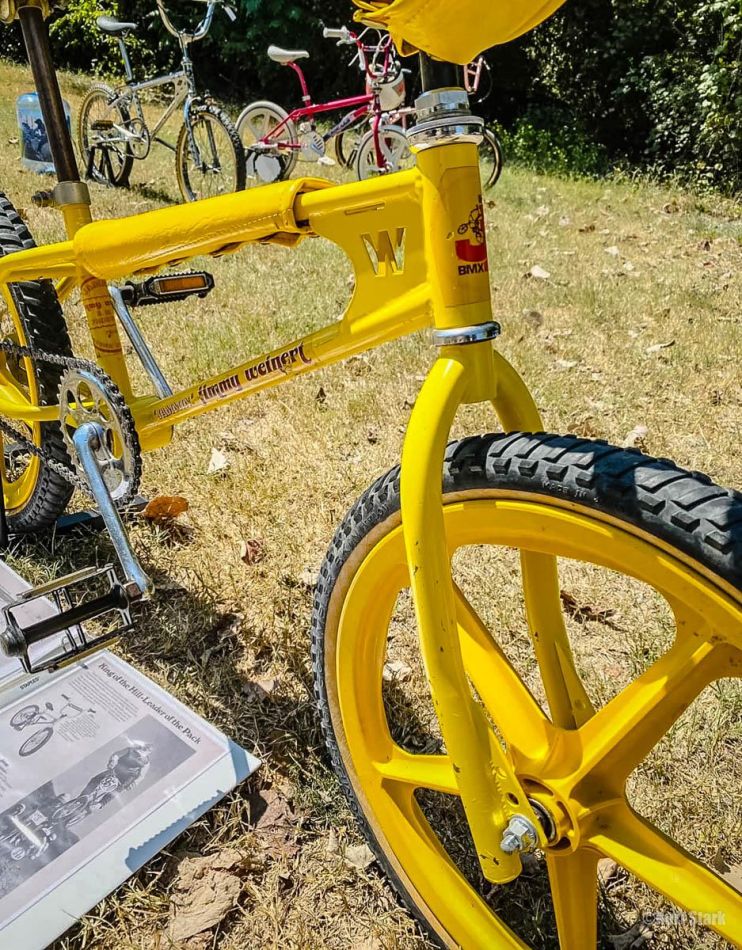 Episode 1: Christophe Detandt (BEL)
Episode 2: James White (GBR)
Episode 3: JT Freestyle (USA)
Episode 4: Ben Murphy (IRL)
Episode 5: Rainer Schadowski (GER)
Episode 6: GAry Sansom (USA)
Episode 7: Michael Gamstetter (USA)
Episode 8: Grant Stone (GBR)
Episode 9: Steve Blackey (USA)
Episode 10: Shannon Gillette (USA)
Episode 11: Woody Itson (USA)
Episode 12: Oliver Kienzle (GER)
Episode 13: Kelly Swanson (USA)
Episode 14: Pat A Lar (GBR)
Episode 15: Billy Mills (GBR)
Episode 16: Steve Brothers (USA)
Episode 17: Aykut Hilmi (GBR)
Episode 18: Alex Leech (GBR)
Episode 19: Mike Janssen (NED)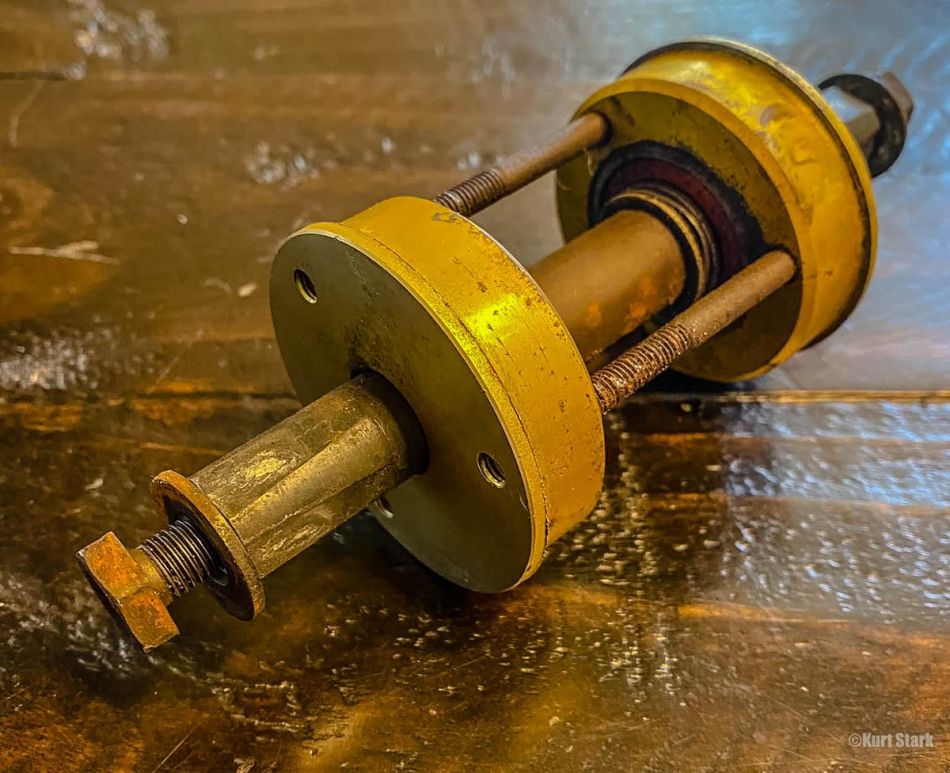 Episode 20: Brian Gutierrez (USA)
Episode 21: Chad Powers (USA)
Episode 22: Alessandro Barbero (ITA)
Episode 23: Chris Daly (GBR)
Episode 24: Ian MacArthur (GBR)
Episode 25: Steve Strong (GBR)
Episode 26: Stephen Joseph (GBR)
Episode 27: Paul de Jong (NED)
Episode 28: Jon Western (GBR)
Episode 29: William "LaRock" LaRoque (USA)
Episode 30: Johan Janssens (BEL)
Episode 31: Darren Chan (USA)
Episode 32: Frank Lukas (GER)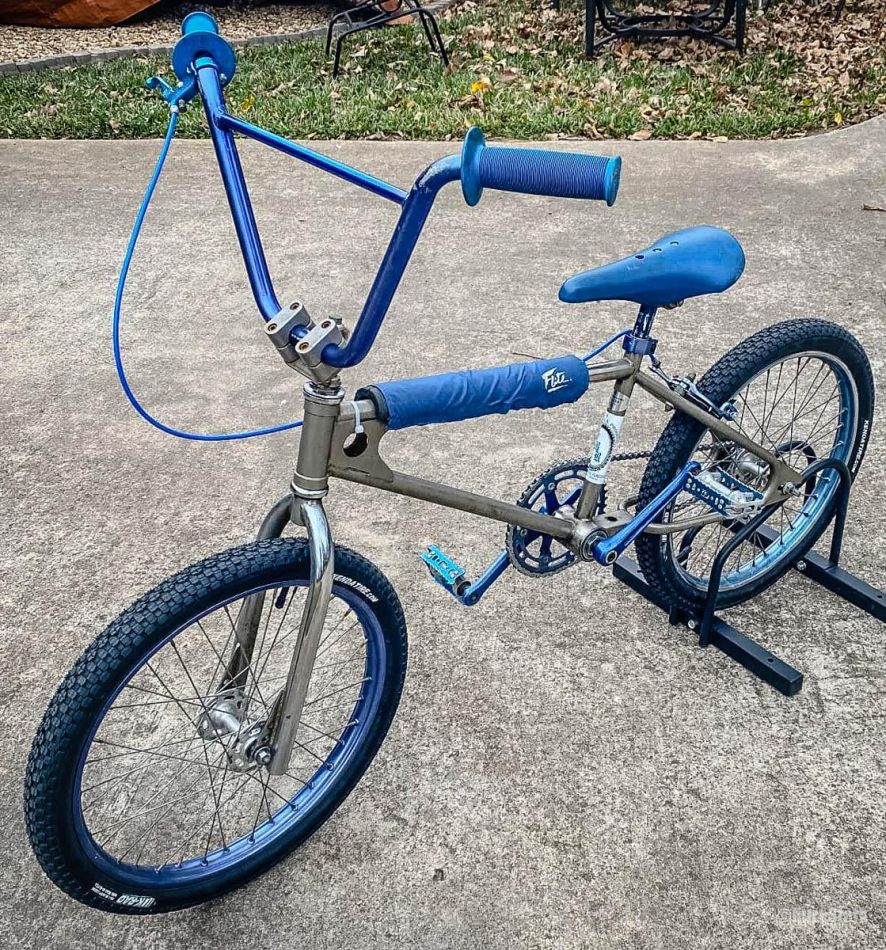 Episode 33: Jason Teraoka (USA)
Episode 34: Shad Johnson (USA)
Episode 35: PJ McKenna (USA)
Episode 36: Henry Sarria (USA)
Episode 37: Jonathan Sherwood (SAF)
Episode 38: Trevor Henry (GBR)
Episode 39: Daniel Purcell (GBR)
Episode 40: Mark McCorkle (USA)
Episode 41: Tom Sustarich (USA)
Episode 42: Adam Cox (USA)
Episode 43: Perry Wills (USA)
Episode 44: John Buultjens (SCO)
Episode 45: Jay Eley (GBR)
Episode 46: Alvin Mullins (USA)
Episode 47: Scott Barrette (USA)
Episode 48: Ashley Little (GBR)
Episode 49: Bill Batchelor (USA)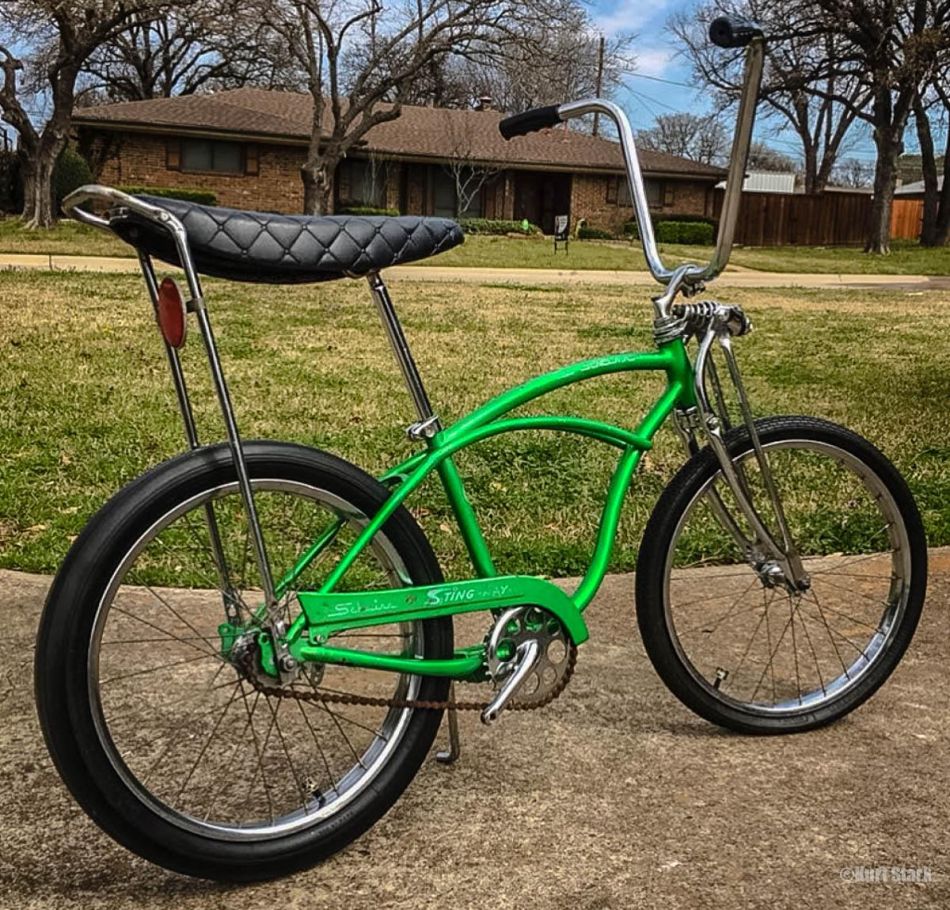 Episode 50: Steve Firestein (USA)
Episode 51: Jon Hoffman (USA)
Episode 52: Peter Ashby (AUS)
Episode 53: Patrick Freitas (USA)
Episode 54: Mel Stoutsenberger (USA)
Episode 55: Martin Primentel (AUS)
Episode 56: Chino (USA)
Episode 57: Ely D. Thomas (USA)
Episode 58: Mickael Clerté (FRA)
Episode 59: Toby Henderson (USA)
Episode 60: Eddy King (USA)
Episode 61: Byron Friday (USA)
Episode 62: Lionel Eden (USA)
Episode 63: Donnie Platt (USA)
Episode 64: Brad Nash (USA)
Episode 65: Mohamad Al Amin (MAL)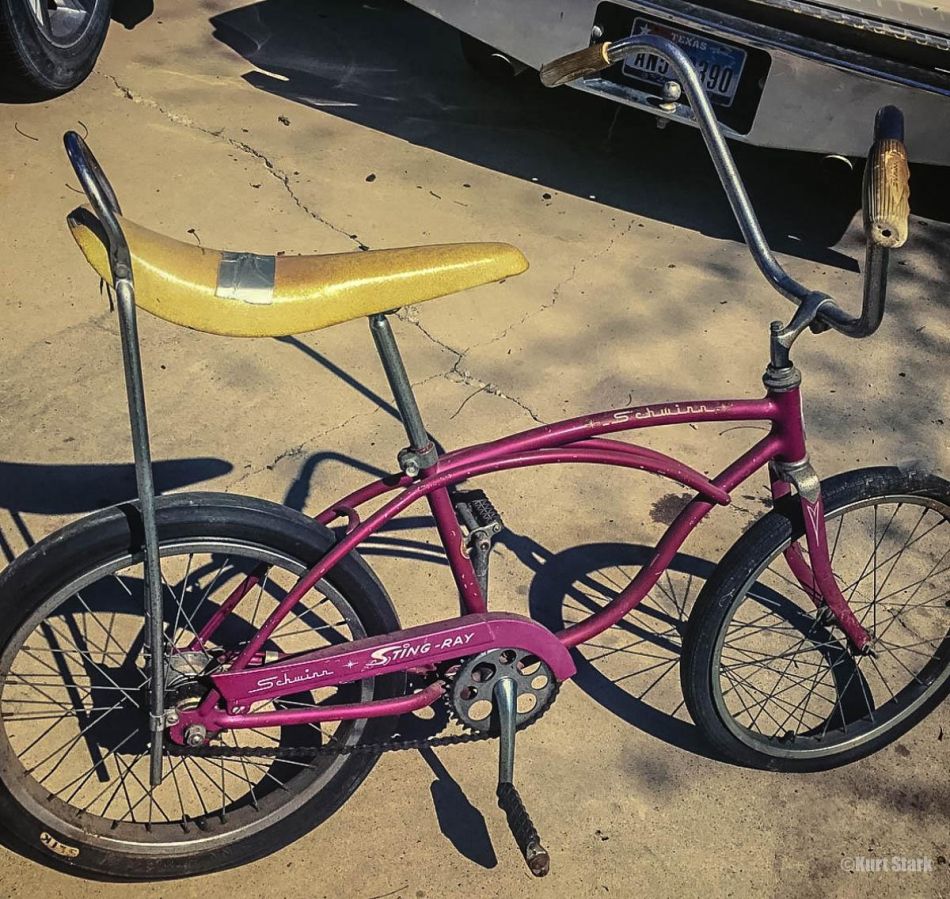 Episode 66: Christopher Wesley (USA)
Episode 67: Sean Stiddard (GBR)
Episode 68: Tyler Collins (USA)
Episode 69: Rod Miles (USA)
Episode 70: Brian Britt (USA)
Episode 71: Sean Ewing (USA)
Episode 72: Jim Fisher (USA)
Episode 73: Òscar Pallarès (ESP)
Episode 74: Jeff Utterback (USA)
Episode 75: Timmy Williams (USA)
Episode 76: Tommy Yaley (USA)
Episode 77: Jason van Buskirk (USA)
Episode 78: Stu Thomsen (USA)
Episode 79: Scott Towne (USA)
Episode 80: Raphael Lawson (AUS)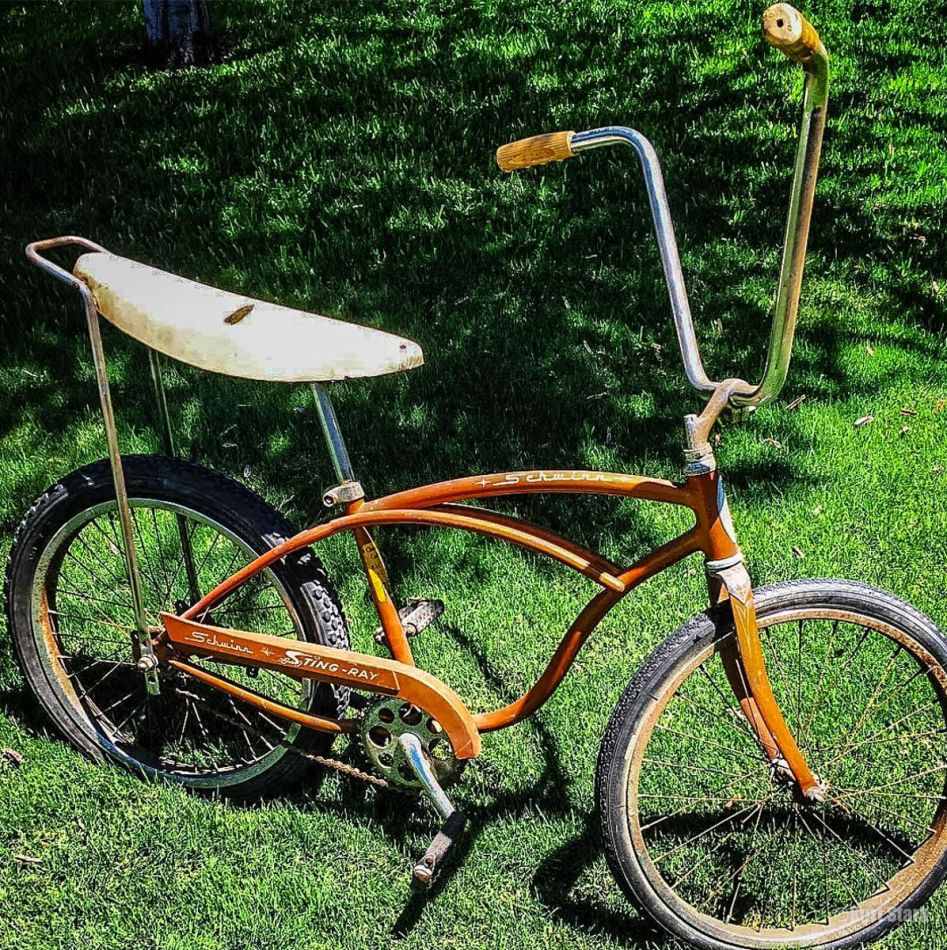 Episode 81: Cash Matthews (USA)
Episode 82: Arthur Kourtis (AUS)
Episode 83: Maurice Meyer (USA)
Episode 84: Jeremiah Grimes (USA)
Episode 85: Karl Chalk (GBR)
Episode 86: Bill Ryan (USA)
Episode 87: Luke Haralambous (GBR)
Episode 88: FJ Weeks (USA)
Episode 89: Bob Lipsett Jr. (USA)
Episode 90: Brett Jackson (USA)
Episode 91: Six Pack To Go (USA)
Episode 92: Michael James (USA)
Episode 93: Ediz Tensi (TUR)
Episode 94: Mike Allred (USA)
Episode 95: Kurt Stark (USA)